---

Along the Air Line... 2008/9 - United Distillers & Nat Semel


The Air Line Trail in Eastern Connecticut - Stan Malcolm Photos

---

m

Home Page
Stan Malcolm Photo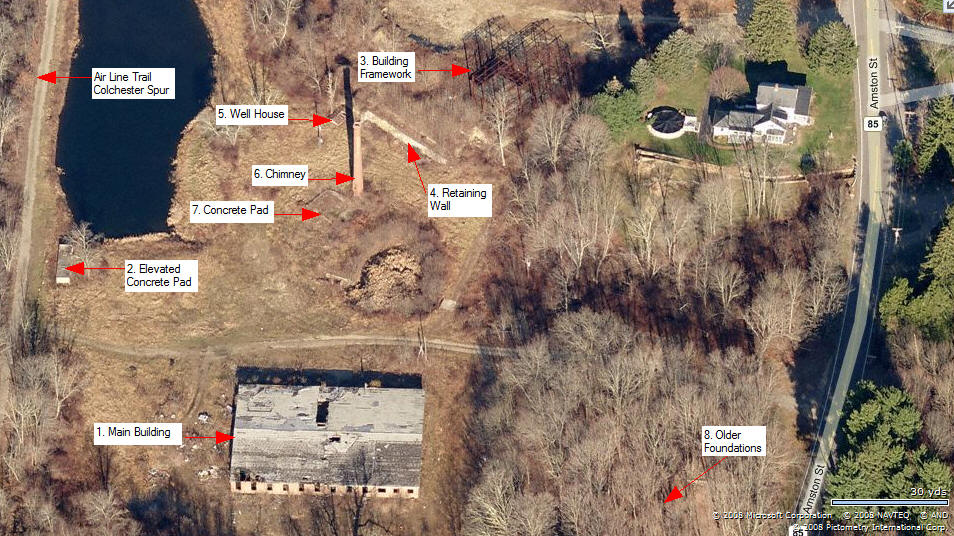 A Live Search Bird's Eye view of the property, annotated and keyed to the images below.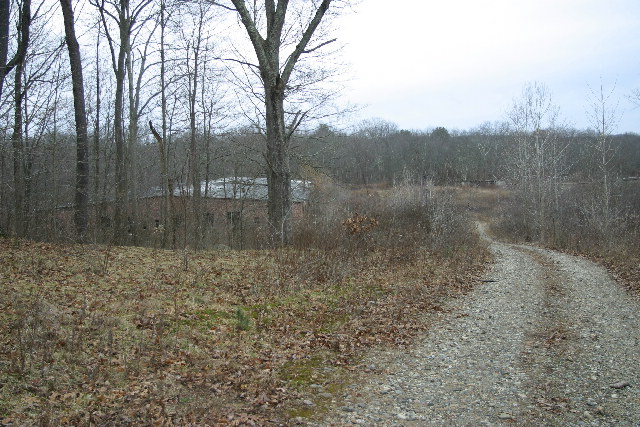 December 2008. View from Route 85 towards 1, the Main Building - and only remaining building. Chimney is to the right of this picture. The Air Line Trail's Colchester Spur is in the far background.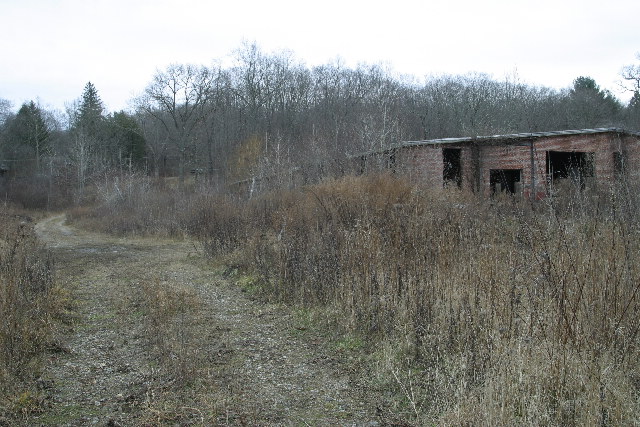 Looking from the Air Line Trail back towards Route 85.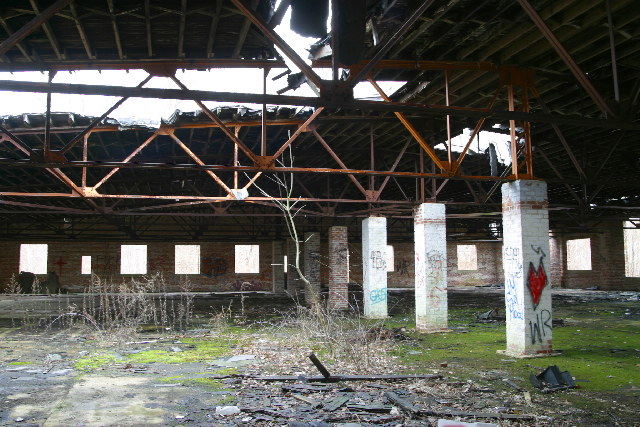 Interior views. Note the tree, and a green carpet of moss.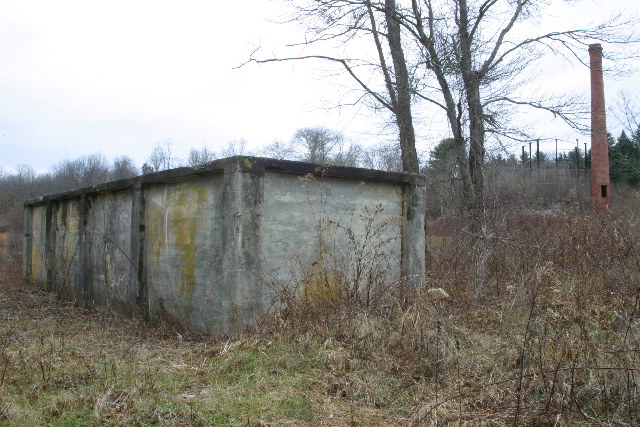 2. Elevated Concrete Pad.
3. Building Framework.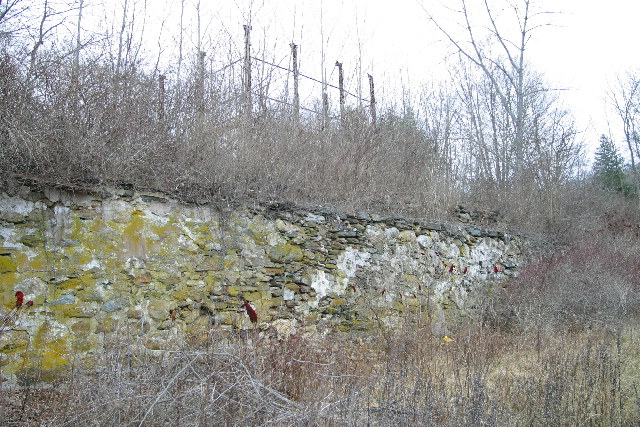 4. Retaining Wall.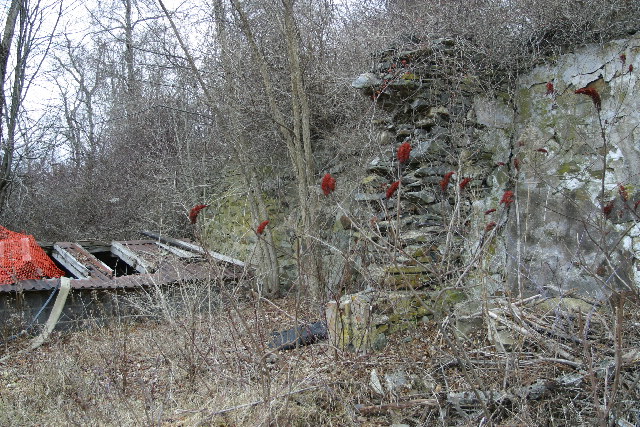 Panning to the left along the retaining wall, you begin to see 5. the Well House.
6. The Chimney, with 7, a concrete pad to the right, and 1, the Main Building in the background.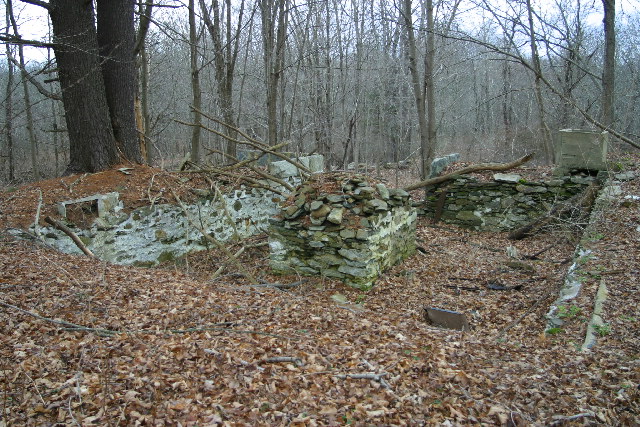 8. Various foundation remains in the nearby woods.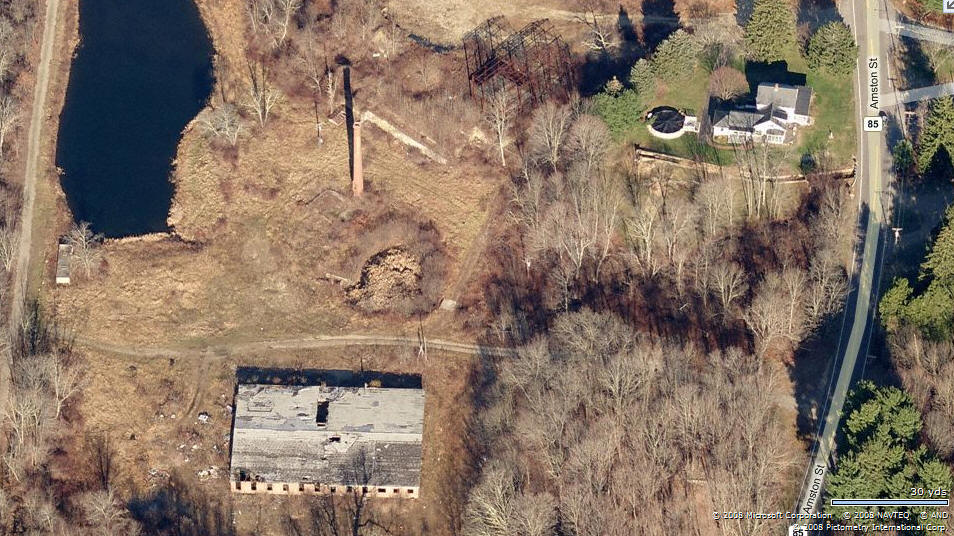 Live Search Bird's Eye views of the property.
I estimate these photos to be taken in early 2007, nearly two years ago. Brush has grown up considerably since then.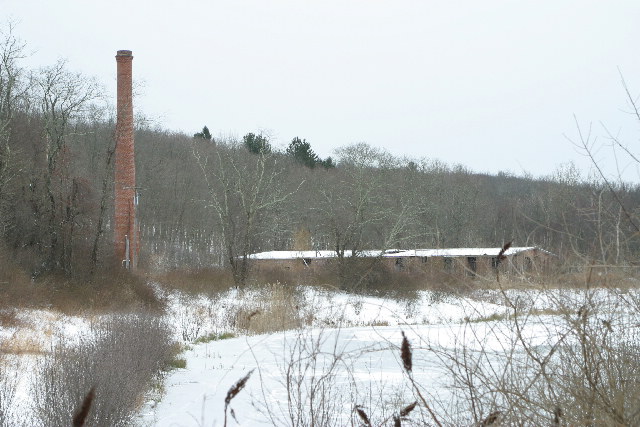 January 2nd, 2009