Home of George Frye Greene and his wife, Deborah ("Dora") Blanchard Rideout, in North Waterford, Maine.
This photo was probably taken by George Frye Greene.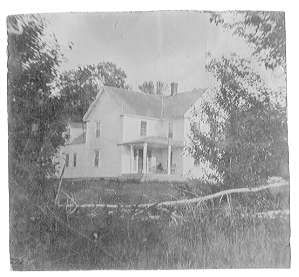 Another view of George's home, this time showing the barn. Under high magnification, you can see two people on the porch, an adult woman and a young man, sitting. I believe this picture may have been taken about the time George moved with his family to South Paris, Maine.