---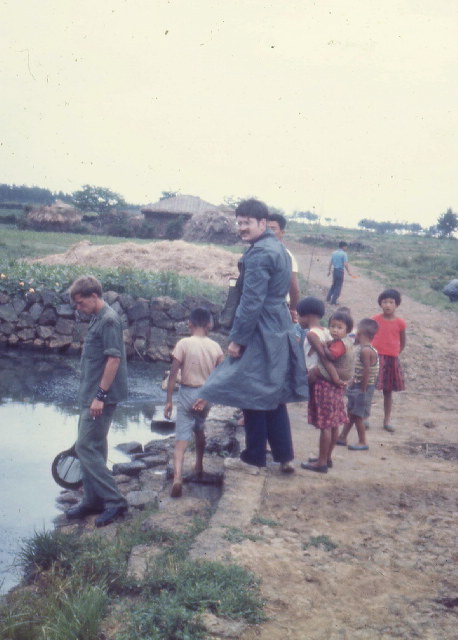 Jim Ricketts and I attracted a crowd while collecting mosquito larvae on Chejudo, a volcanic island off the south coast of Korea.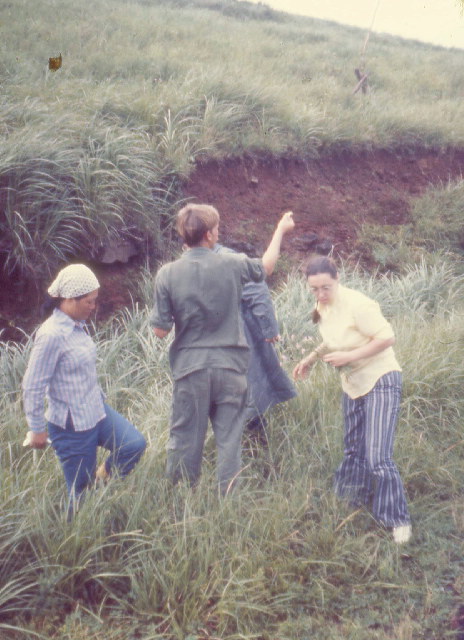 Mrs. Cho, Jim Ricketts, and Joann.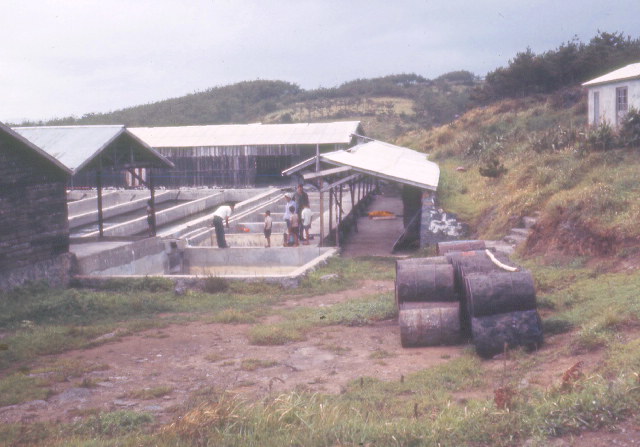 Mr Chong collecting from standing water in a sweet potato processing plant.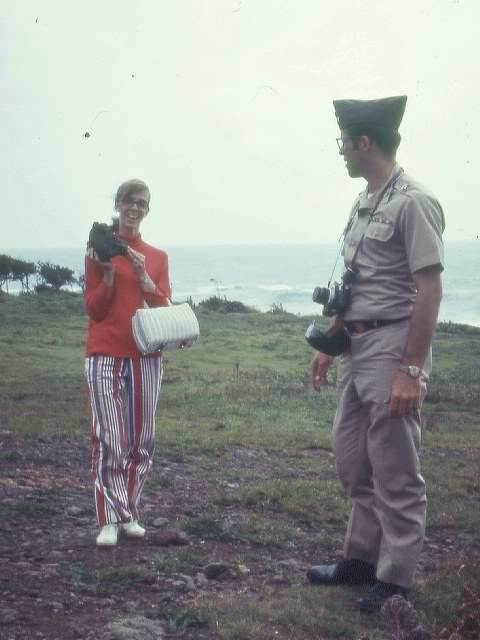 Mary Bosworth holding a porous volcanic rock, a souvenier requested by a friend back home. Tony Bosworth looks on.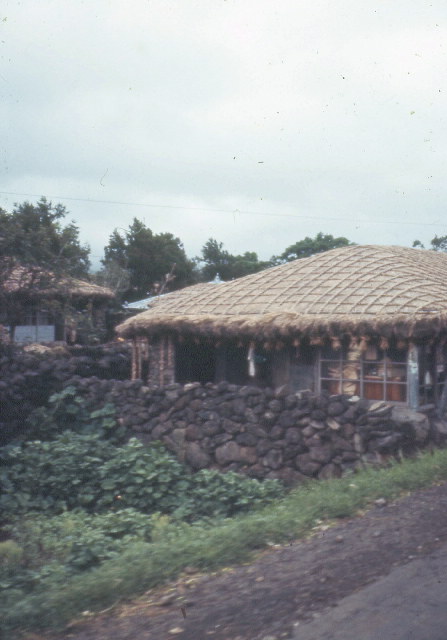 Chejudo is known for its high winds. Thatched roofs were held down by a network of stout ropes. Stone walls also provided a measure of protection.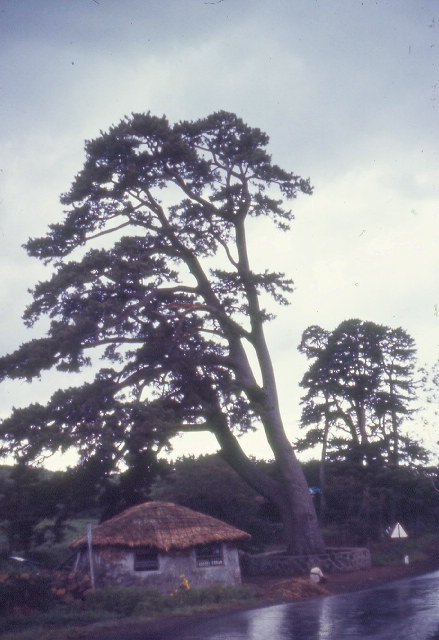 Trees on Chejudo were often flagged by the prevailing winds.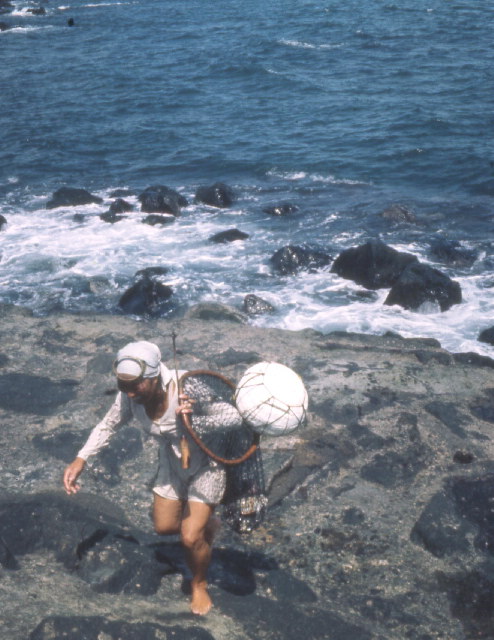 On Chejudo, women did much of the work. In this case, a group of women were diving for abalone, seaweed, and other seafoods. Today, the tradition of women divers is fading as young women find other employment. Read more about these divers.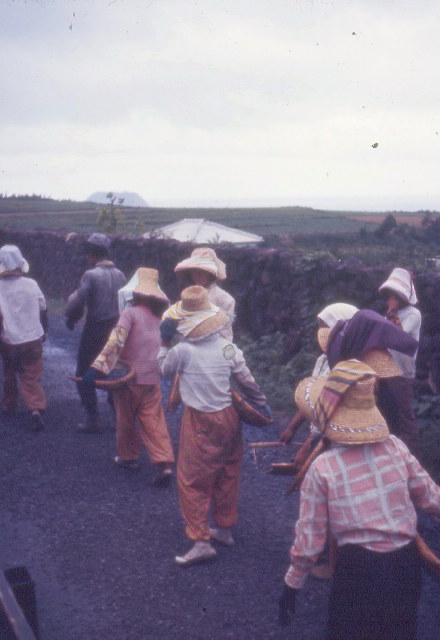 Elsewhere, I saw women working as a road repair crew, filling potholes by hand.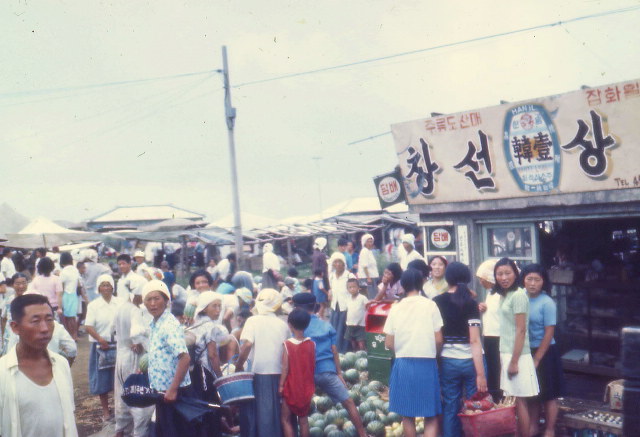 Farmer's market.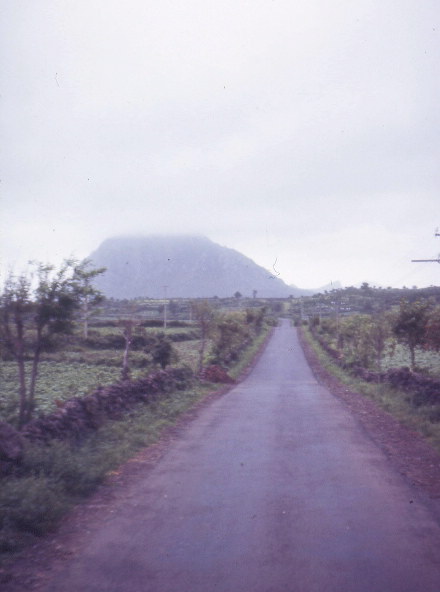 Mount Halla, Chejudo's extinct volcano.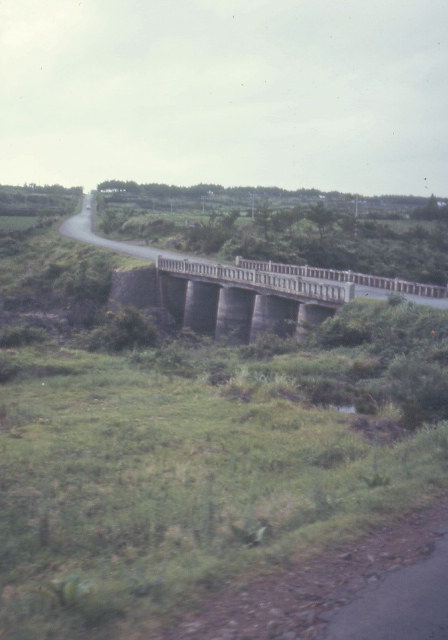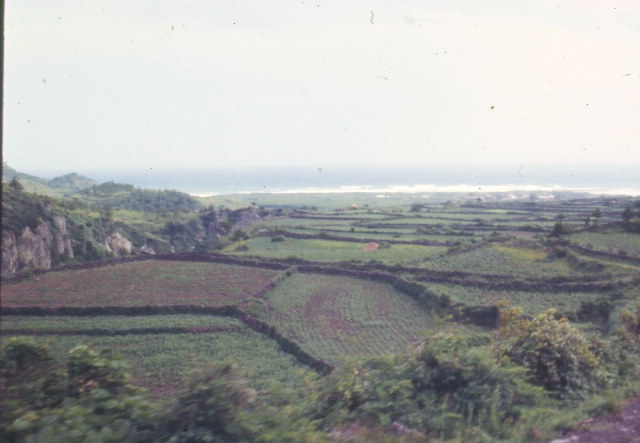 A view towards the sea from the base of Mount Halla.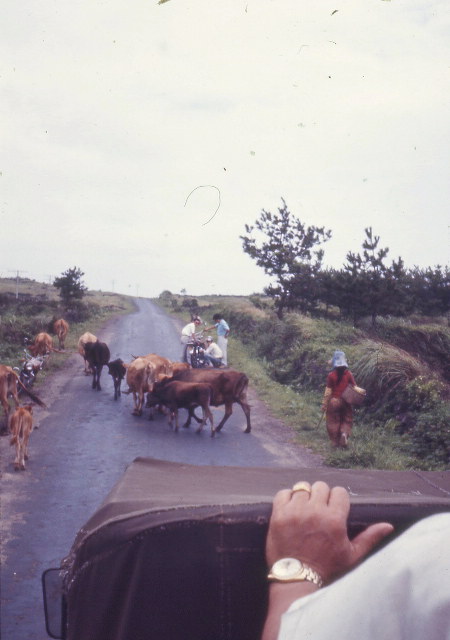 Leaving Chejudo, we had a nice sunset.