---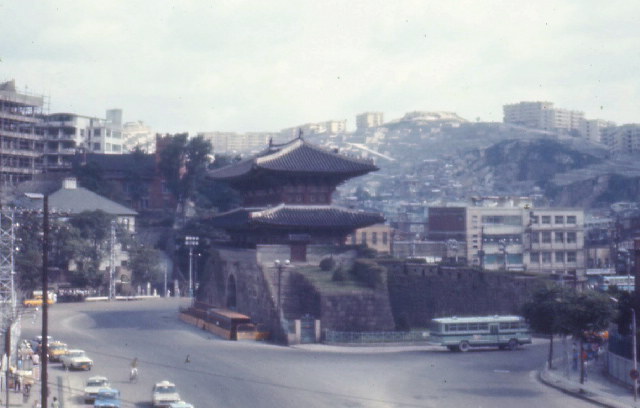 East Gate.
Yongsan.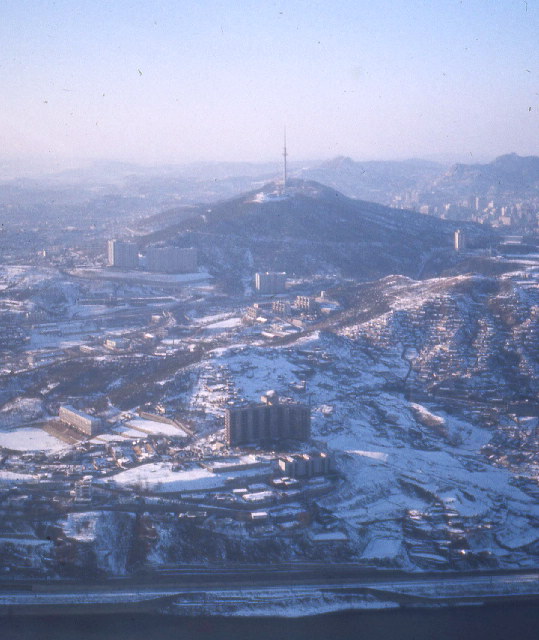 Another view of Yongsan.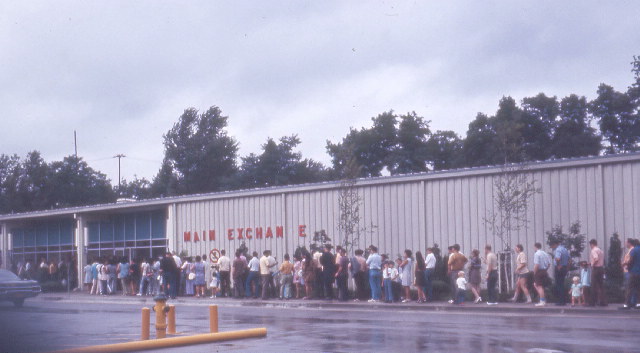 The line outside the 8th Army HQ PX in Yongsan, waiting for it to open.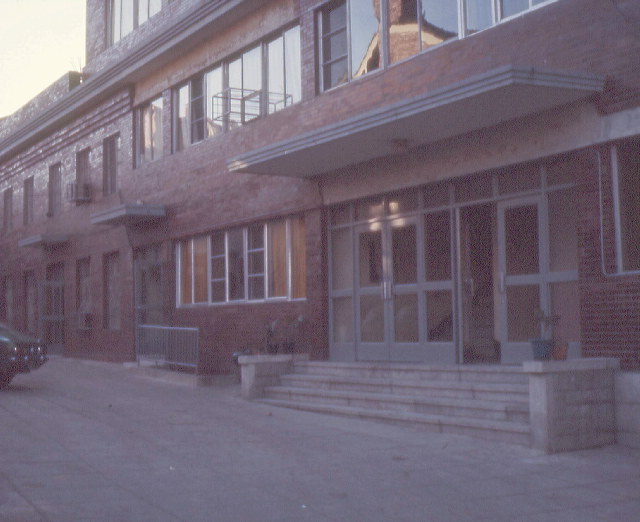 Outside of our Orient Apartments building in Seoul. To get to the door, you passed through a gate. I think there was a guard. Bars on all the windows. Our apartment at the left, second floor, with A/C unit. Rats held races in the ceiling above us.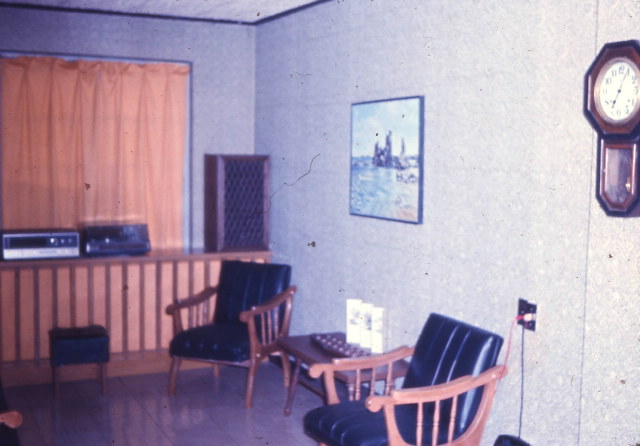 Livingroom.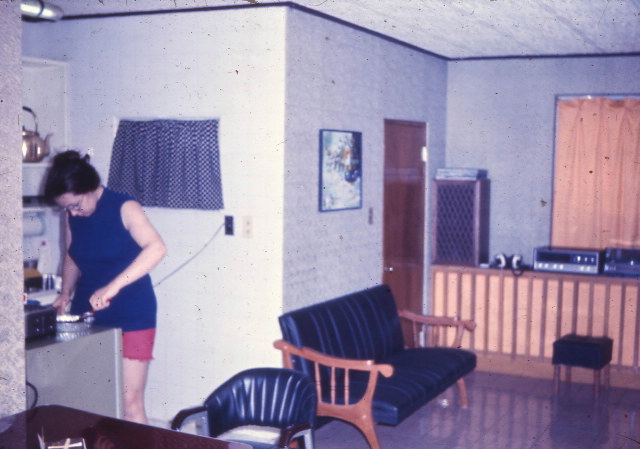 Note the curtain behind Joann. A bit odd having a window into the bathroom.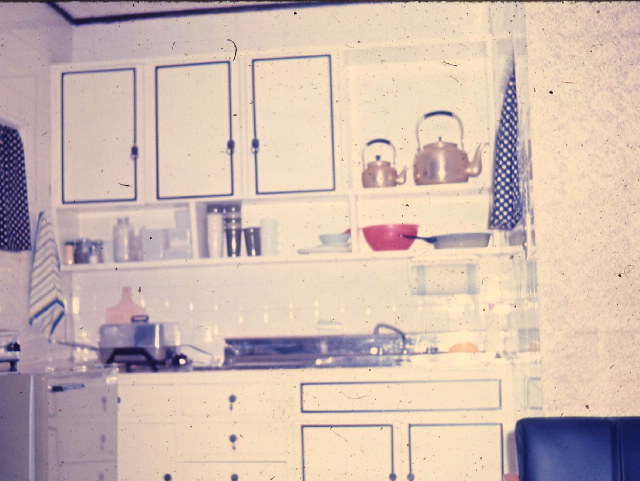 The kitchen. At left we had a dorm-style refrigerator and a 2-burner hot plate on top. That and the chicken fryer were how we cooked. Water wasn't safe so we filled a 5 gallon jug and dosed it with bleach.
My 25th birthday at our Seoul apartment. Cake was made in a chicken fryer, one layer at a time.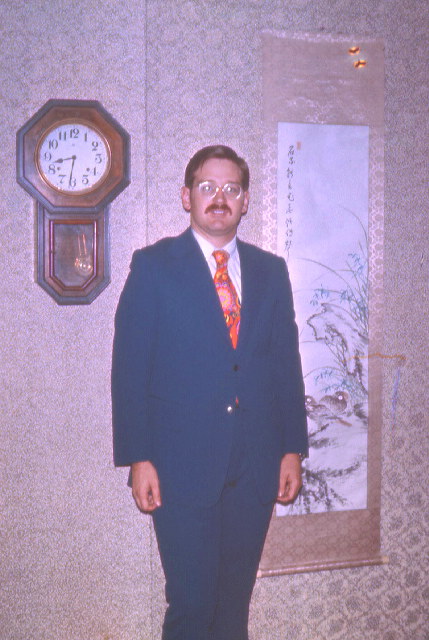 One of several polyester suits I had made in Seoul. Also the shirt and, ahem, tie. (What can In say? It was the seventies.) Clock was a favorite souvenier of "The five dollar clock shop" near East Gate. Old Japanese schoolhouse regulator clocks - copies of an American design - all for five dollars. And if you didn't like the face, they'd swap it for you, working from a large pile of jumbled parts.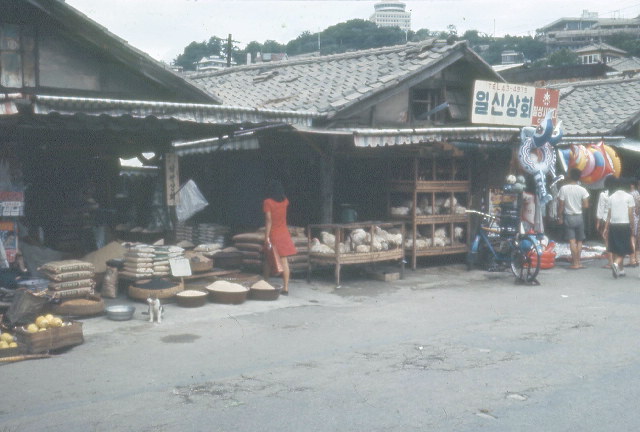 This market was close to our apartment.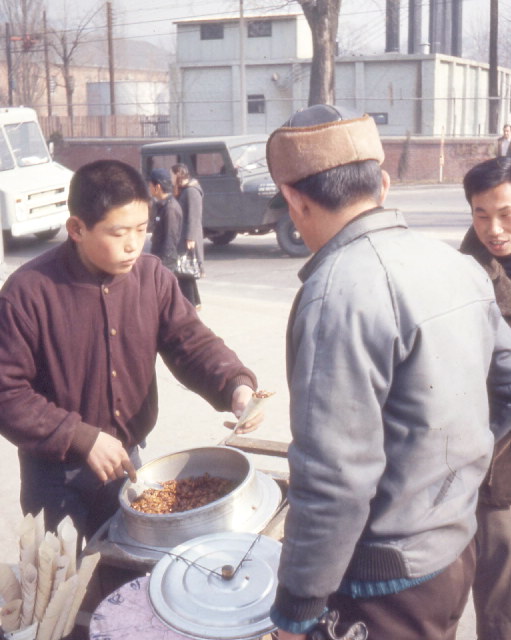 This boy was selling silk moth pupae roasted in oil until they were crunchy. (The pupae were a waste product of the silk industry put to use as a snack food.) He used the paper cones at the lower left as a container. I didn't indulge.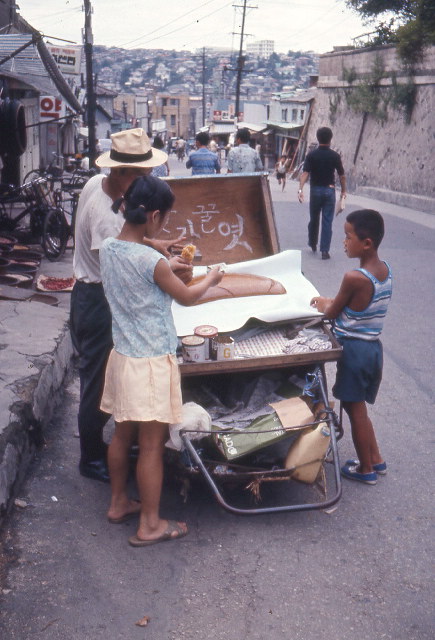 The man was selling candy scraped from a loaf.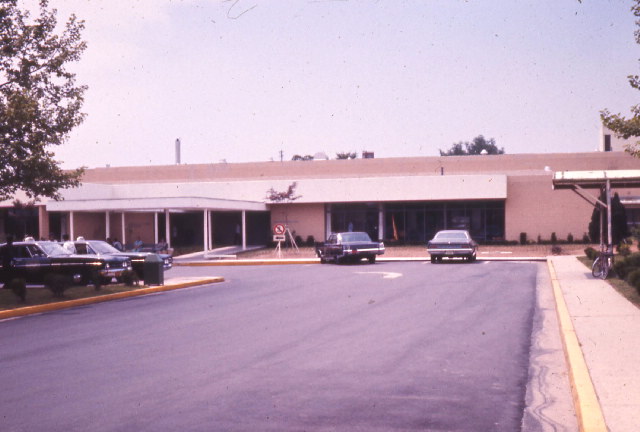 Joann worked in the 121st Evacuation Hospital's Red Cross office, in Yongsan, Seoul.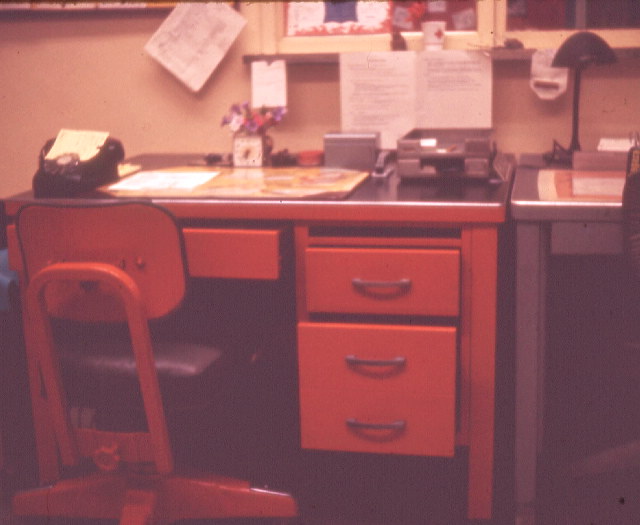 We painted her desk bright orange.