---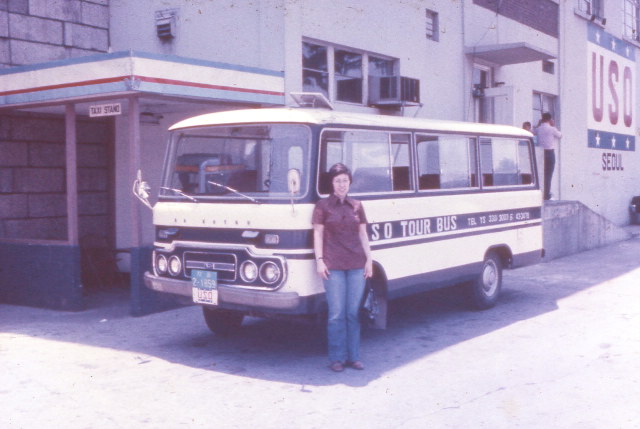 Joann beside the USO tour bus, outside USO HQ in Seoul. We took many USO day trips to historic locations. We also did some fascinating factory tours: bread bakery, stainless steel flatware (think Dickensian Industrial Revolution horrors), Raggedy Ann dolls, etc.)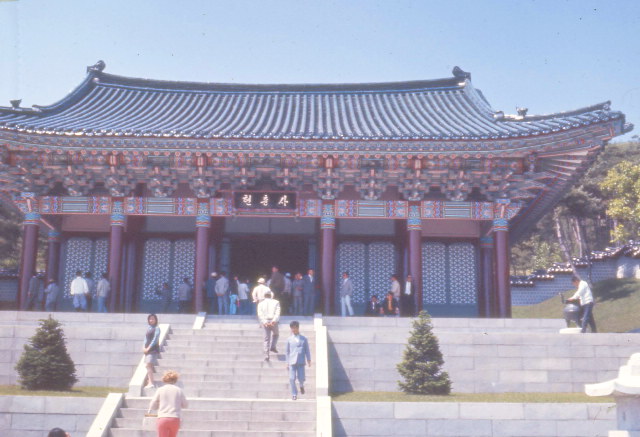 Entrance to the Admiral Yi Shrine.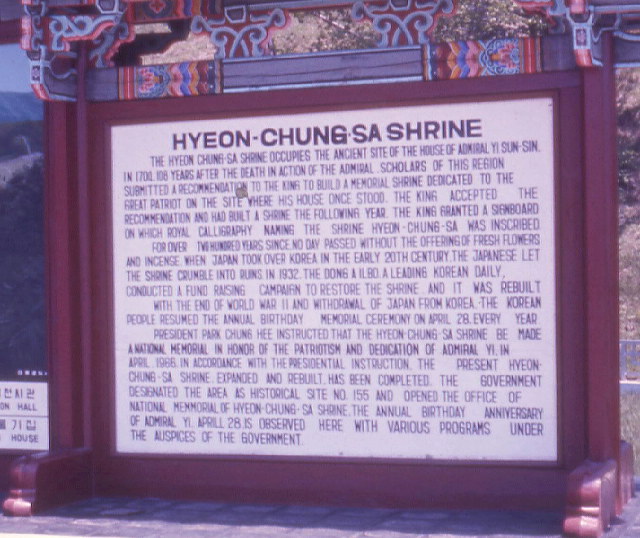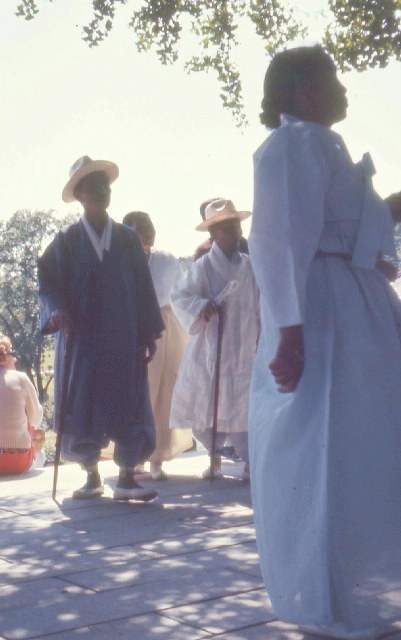 Many Koreans visited the shrine in formal traditional dress.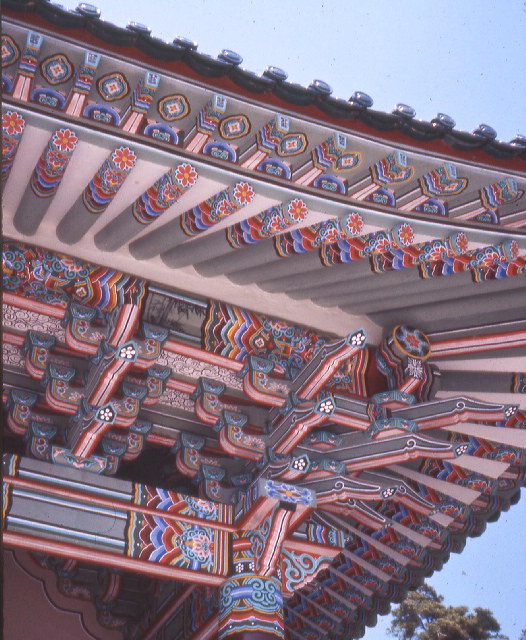 Detail on the Admiral Yi Shrine. Korean temples were far more colorful than those in Japan. Quite beautiful.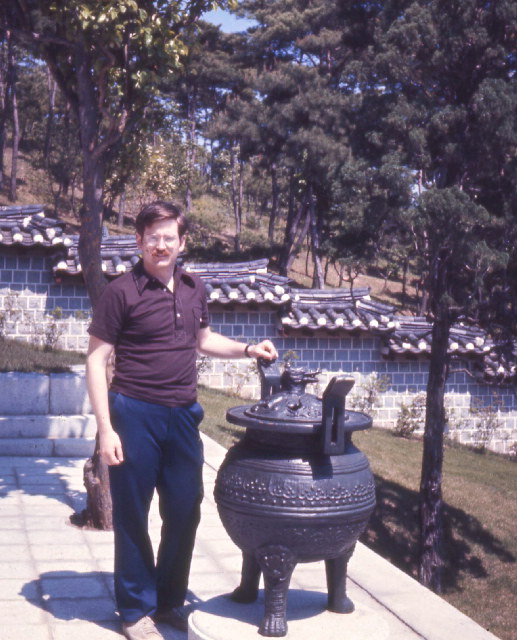 Stan outside the shrine. Learn about Admiral Yi and his 16th century Turtle Ships: http://www.ancientworlds.net/aw/Article/455711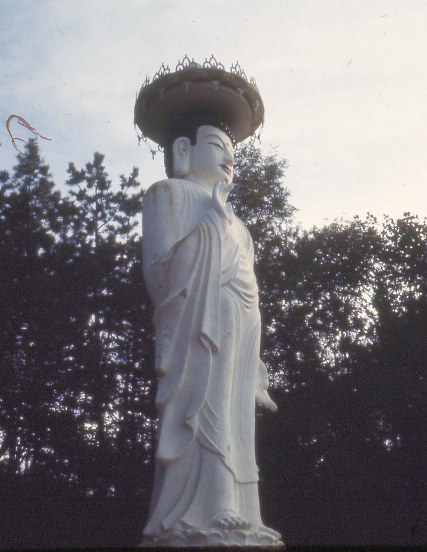 White Buddha.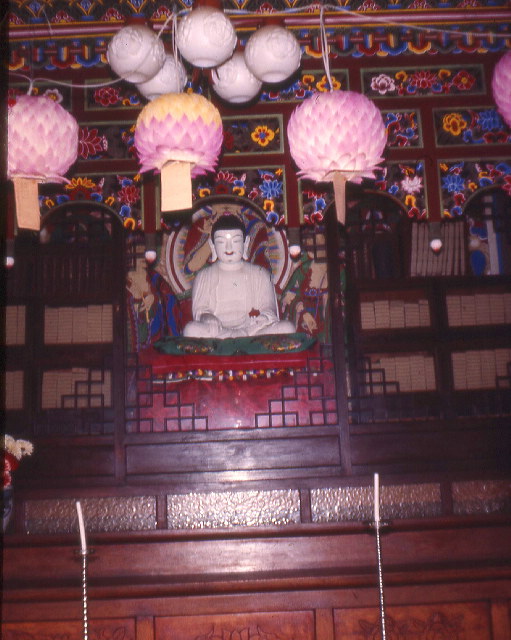 Temple of the White Buddha. Another USO trip.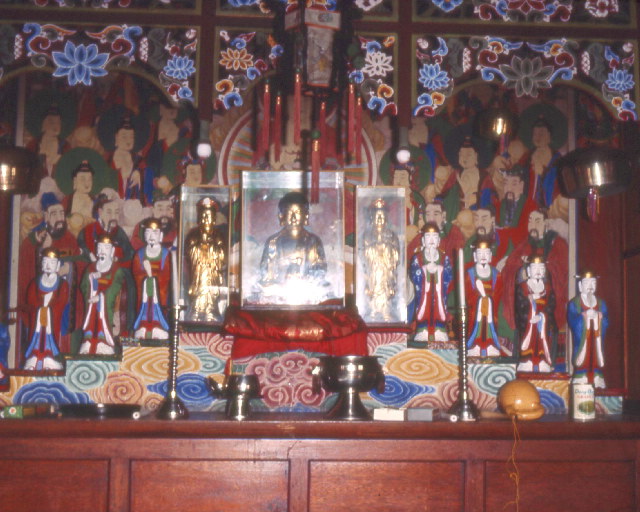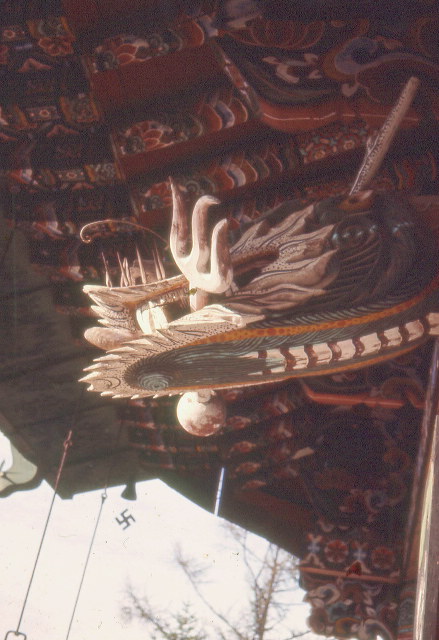 Dragon detail. (The swastika is an ancient Bhuddist symbol, sadly co-opted by Hitler.)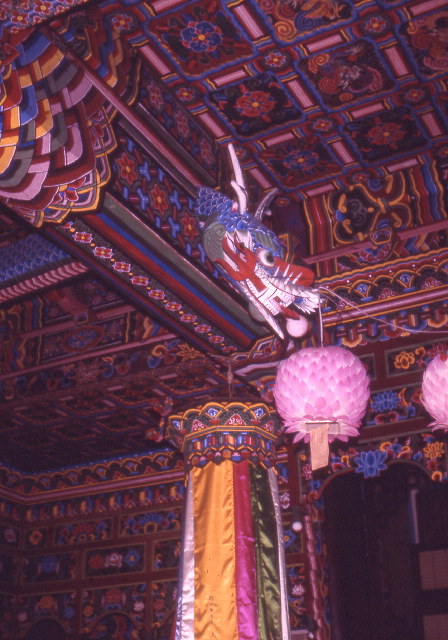 We saw a dance performance at Korea House, a tourist spot focused on Korean culture.