---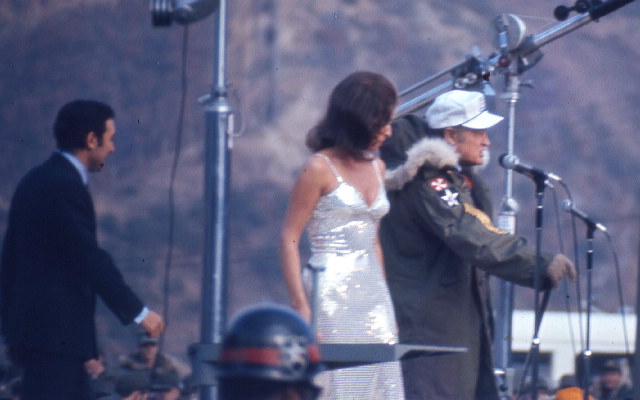 Bob Hope Show at Camp Casey, up near the DMZ. Fran Jefferies beside him. What a treat!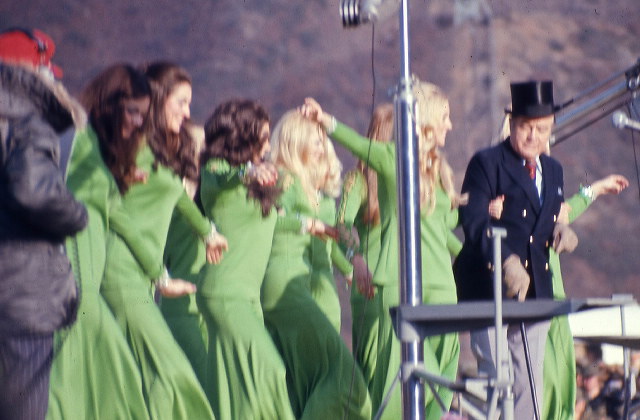 Lots of pretty girls to entertain the troops. These were titled The American Beauties.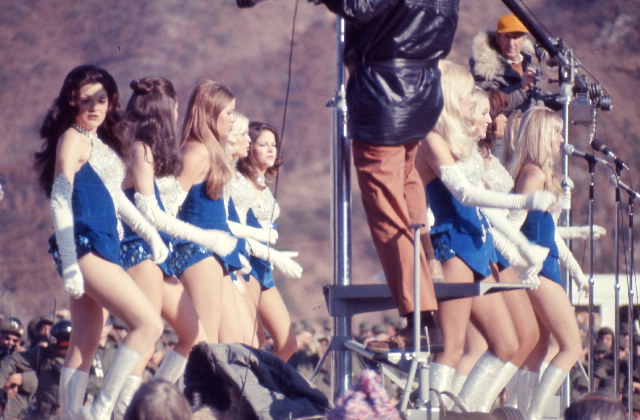 Here they are again.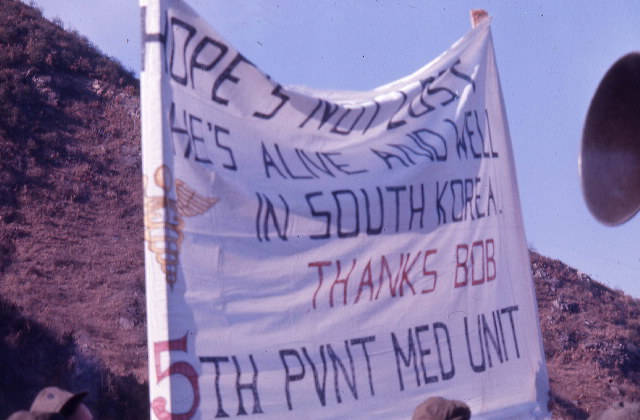 Showing our unit spirit and gratitude for Hope's visit.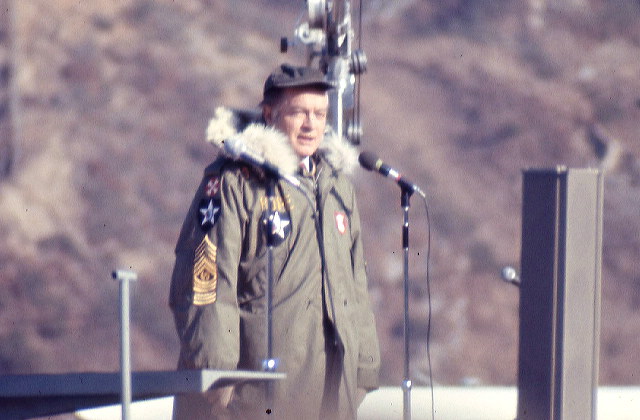 Quite the sargeant stripes. The red and white patch was for the Eighth Army (crossed dumbells on a field of red tape). The star on sheild patch was for the 2nd Infantry Division (second to none - and I'll spare you the quips).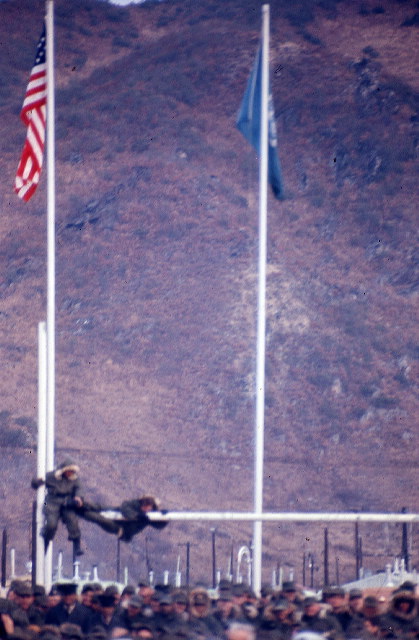 Some fans found creative viewpoints.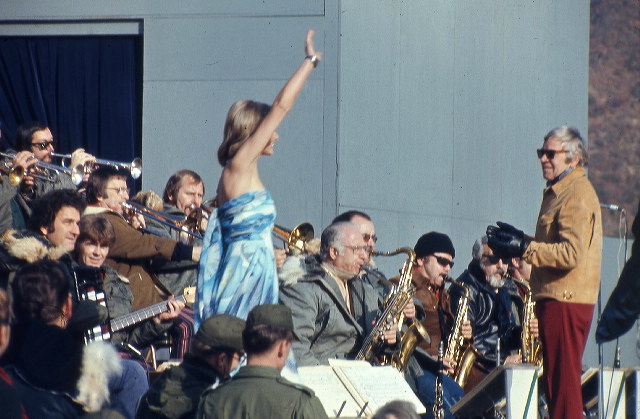 Miss World Belinda Green; Less Brown and his band.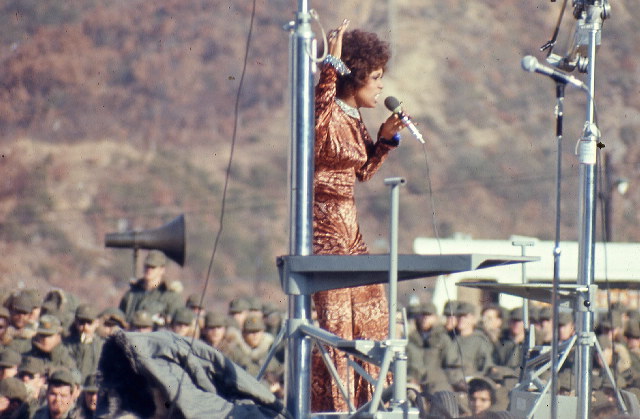 Lola Falana.