Sarah Marshall (Scribner) Knight
Tintype identified on back as "Grammie Knight, Grammie Jones' mother." By my calculations, "Grammie Jones" would be Abba Ella (Knight) Jones, and Abba Ella's mother was Sarah Marshall Scribner, who married Henry Knight.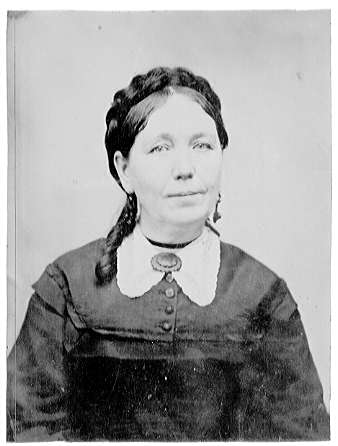 This image is simply marked "Knight" on the back but I find the resemblance to the above tintype remarkably strong. I believe that this too is Sarah Marshall Scribner.