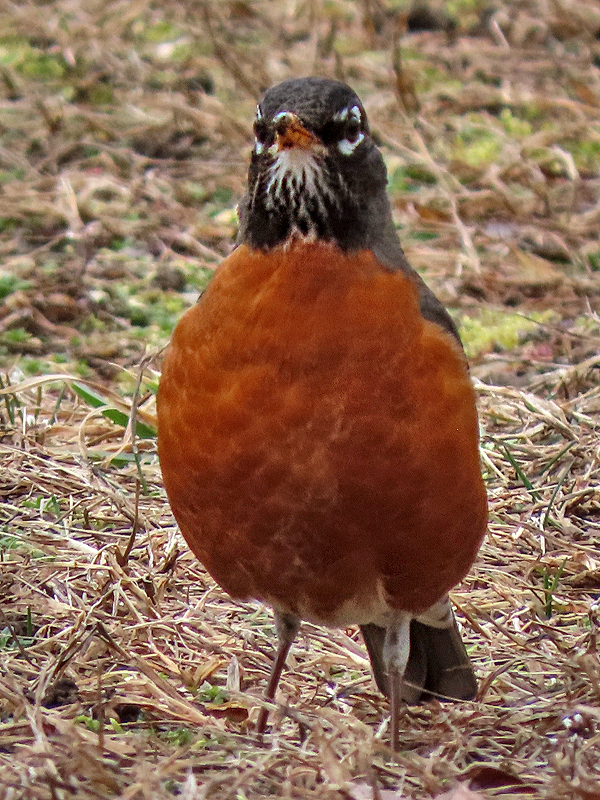 March 5th. One of several American Robins (Turdus migratorius) in the grass behind Juliano Pools.
The trail was in good shape after yesterday's warmth.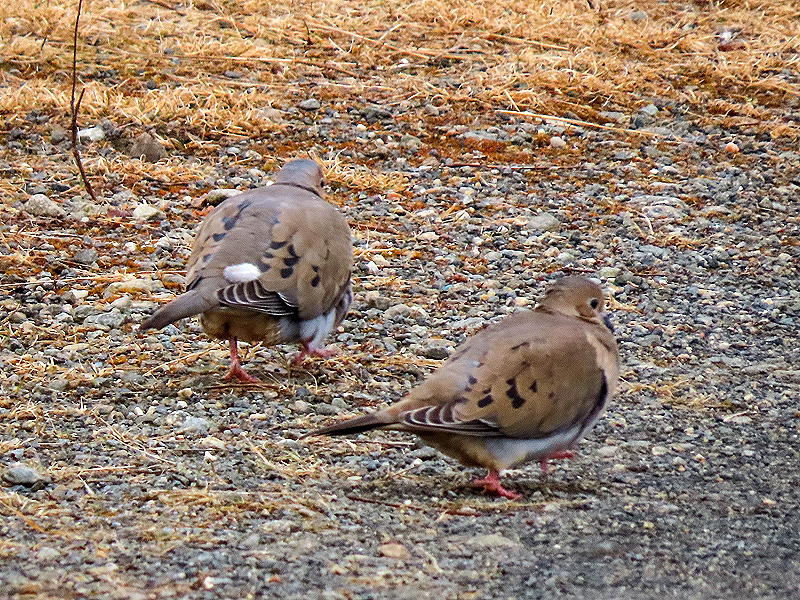 A pair of Mourning Doves (Zenaida macroura).
Several pair of Hooded Mergansers (Lophodytes cucullatus). A male with white crest erect.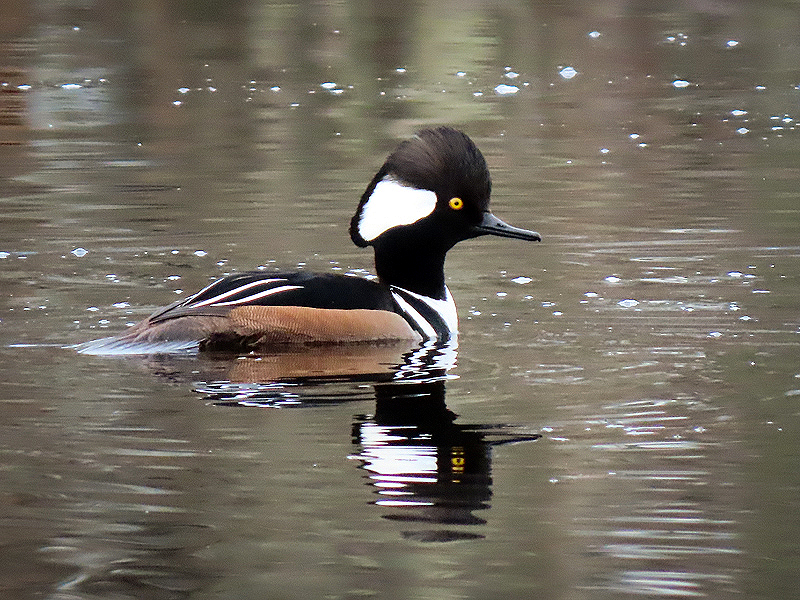 The white crest getting lower...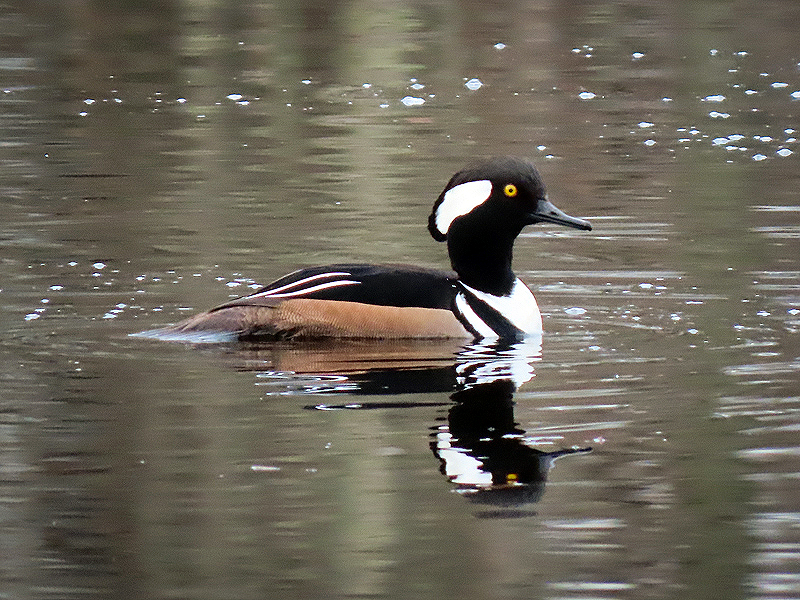 ...and fully lowered.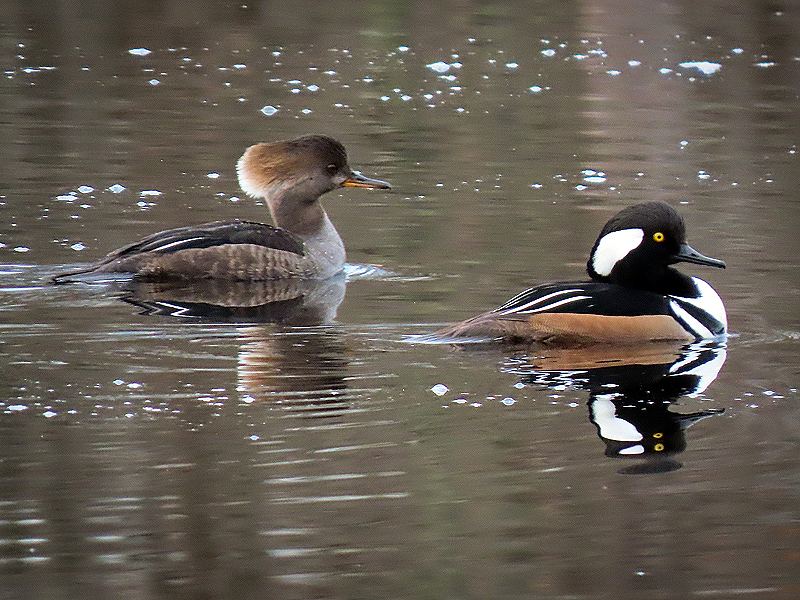 Joined by a female.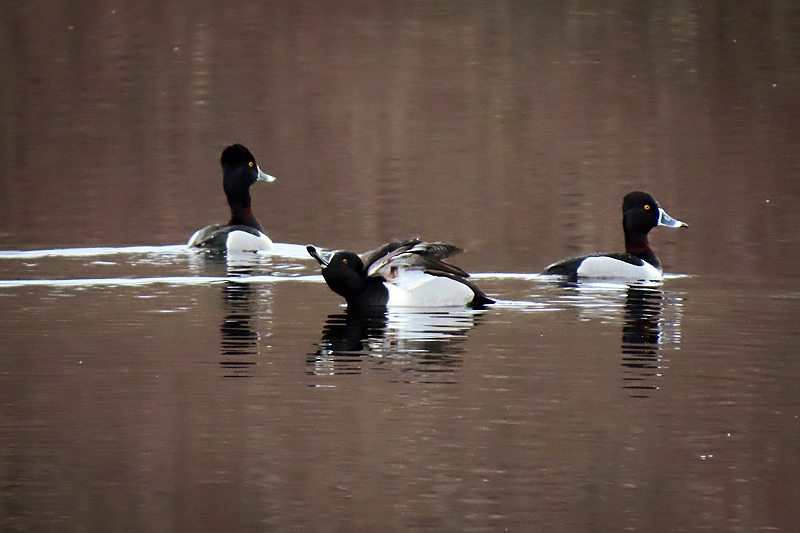 Three male Ring-necked Ducks (Aythya collaris).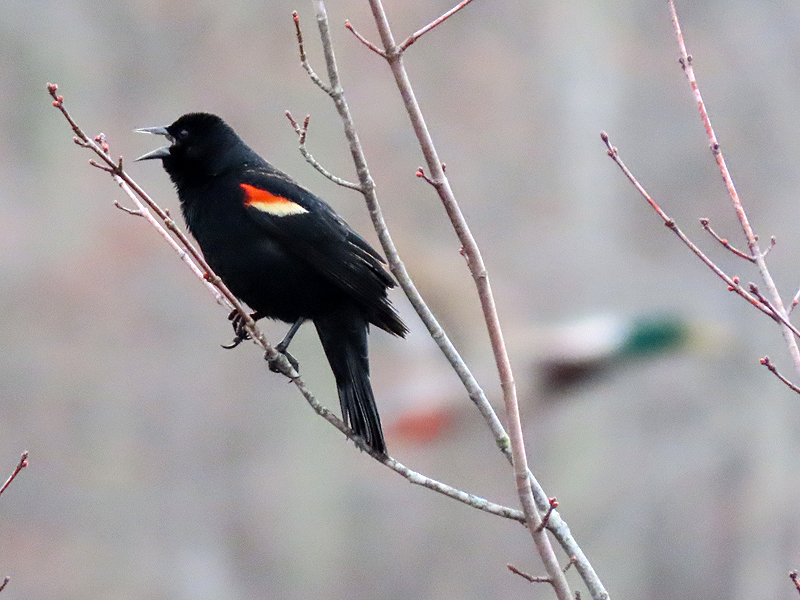 Yes, a male Red-winged Blackbird (Agelaius phoeniceus), but note the blurry male Mallard flying behind it.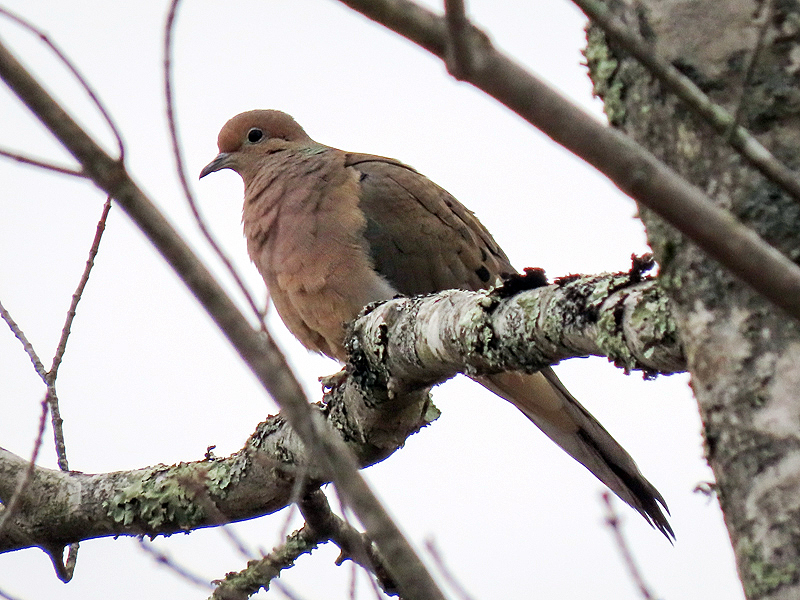 One of the Mourning Dove (Zenaida macroura) pair I photographed feeding earlier.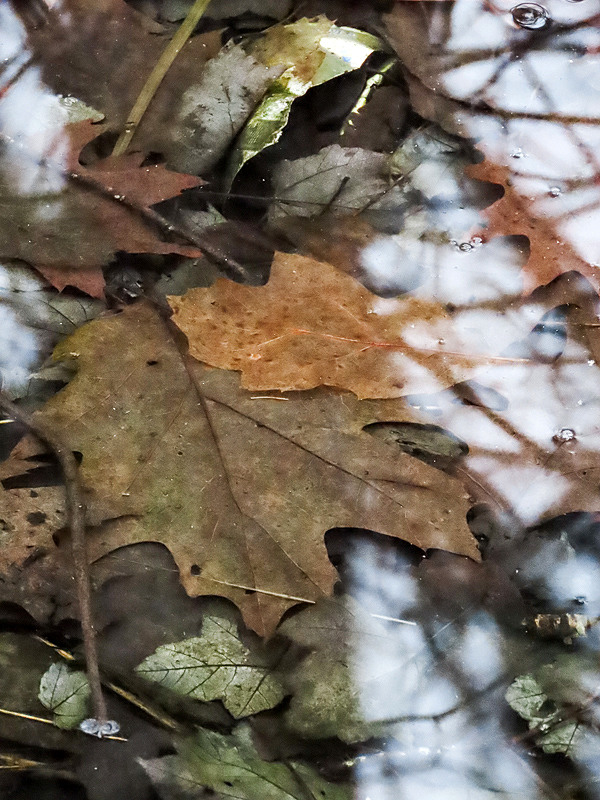 Fall leaves submerged in the ditch near Route 85. Not too long before Wood Frogs will be there.
I think this is Pennsylvania Bittercress (Cardamine pensylvanica) doing just fine submerged in the ditch.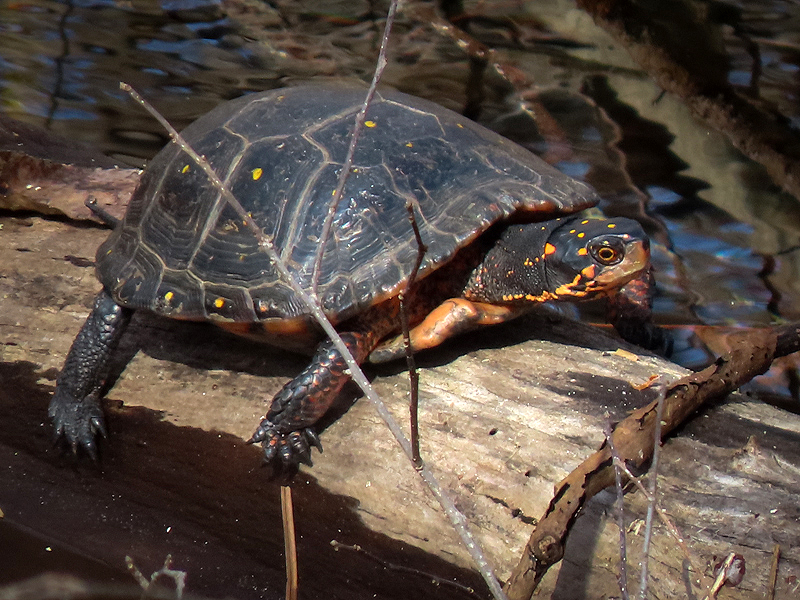 March 6th. An afternoon walk east from Old Hartford Road. At a sunny 50 degrees, I was hoping for early Wood Frogs (Rana sylvatica) but was just as pleased to find this Spotted Turtle (Clemys guttata). I think the turtle is one that I photographed last year on March 16th at the same spot - when I also saw numerous Wood Frogs in chorus. (For both, see: https://www.performance-vision.com/airline2022/airline-winter-21-22k.html)
I'll have to come back in a week or two to hear the frogs.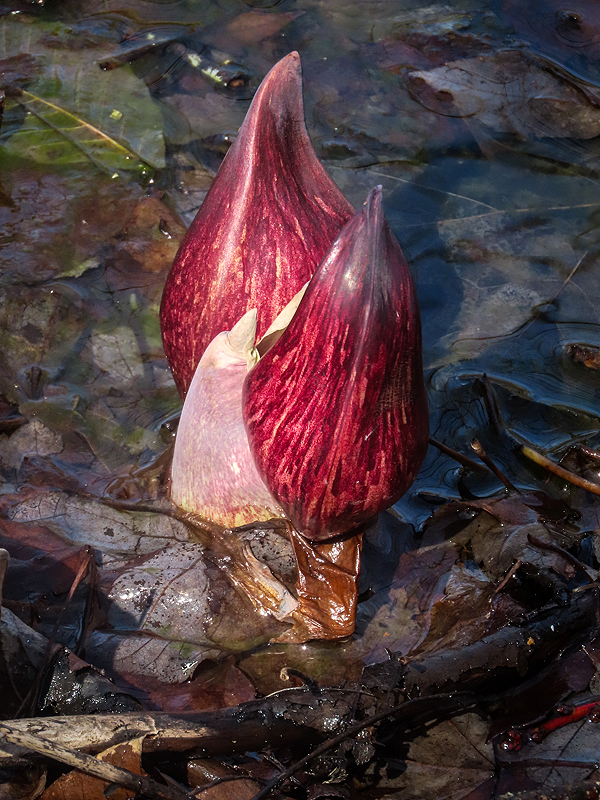 Skunk Cabbage (Symplocarpus foetidus) is blooming.
Continuing east, I came to a massive rock cut.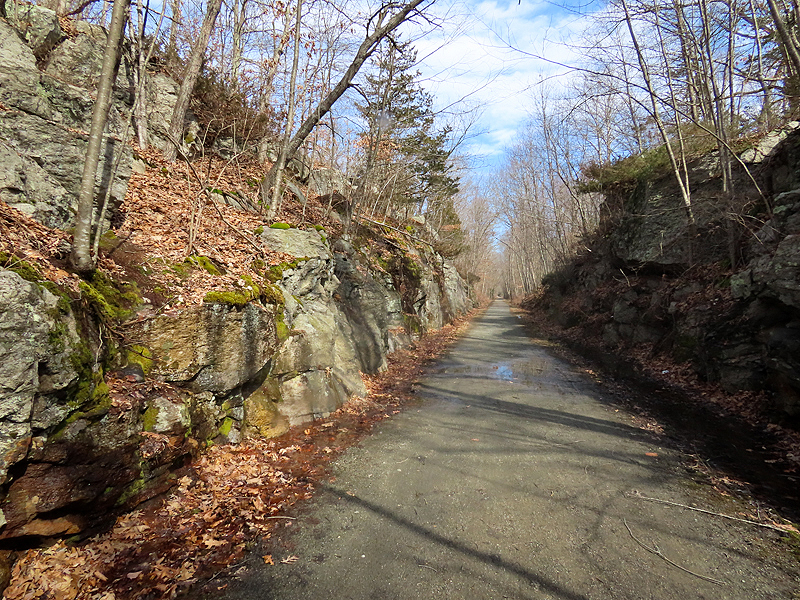 Note the moss on the left and the watery ditch on the right.
The green of the moss was a treat.
Years ago, my son Ian scrambled up that rock face, scaring me half to death.
Algae and dead leaves in the ditch on the right.
Approaching the Jeremy River bridge.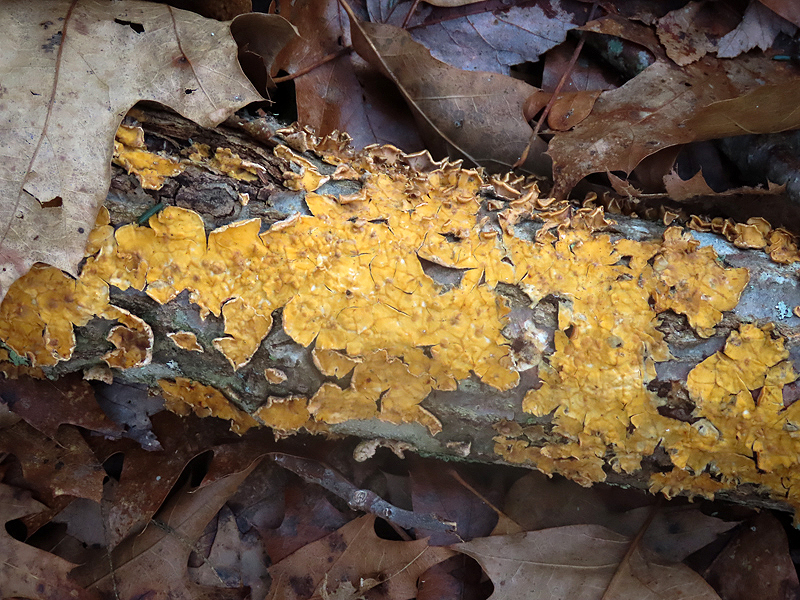 Maybe a Crust Fungus, but no idea which one.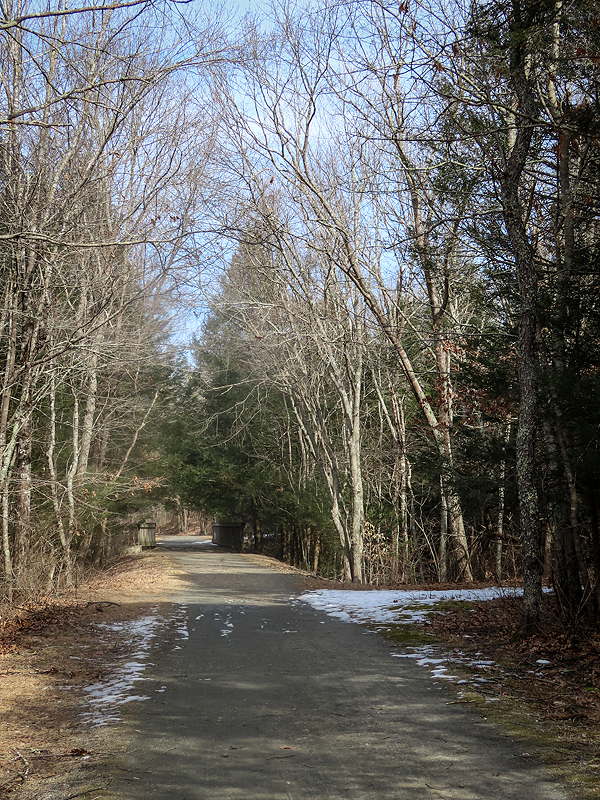 Approaching the Judd Brook bridge...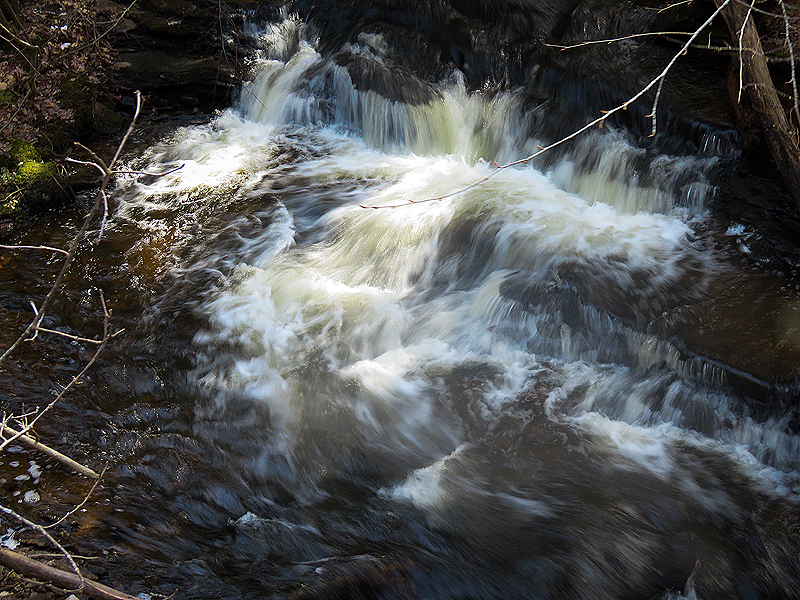 ...where I photographed several small falls...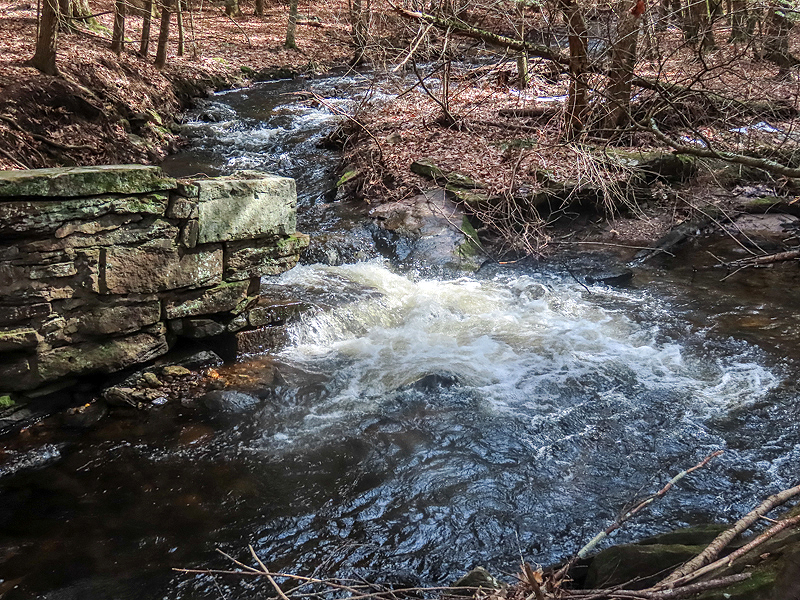 ...and the foundation of a mill.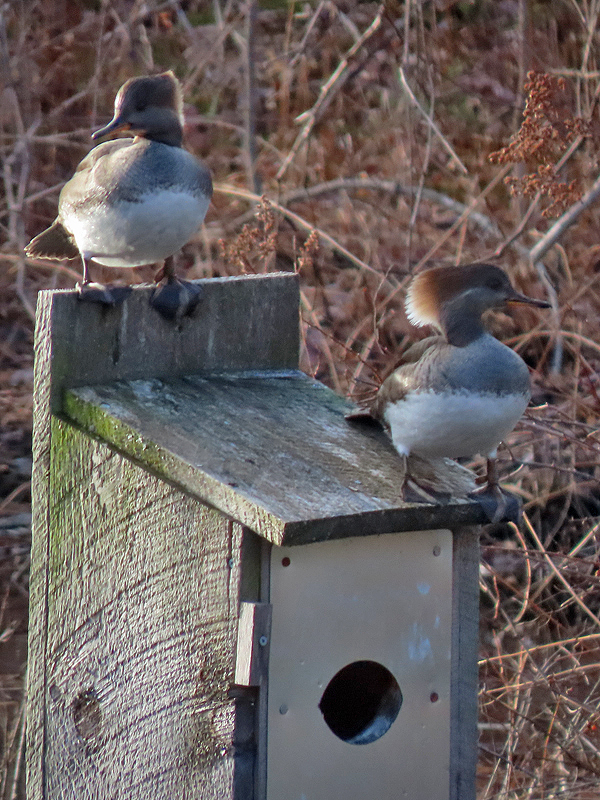 March 9th. Two female Hooded Mergansers (Lophodytes cucullatus) atop the Wood Duck house by the Colchester Spur junction.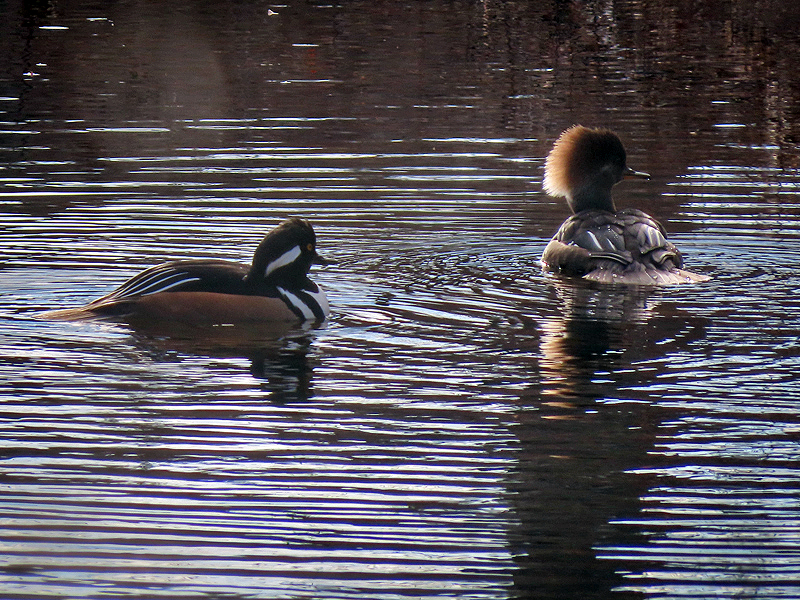 Later, I saw a male near there too.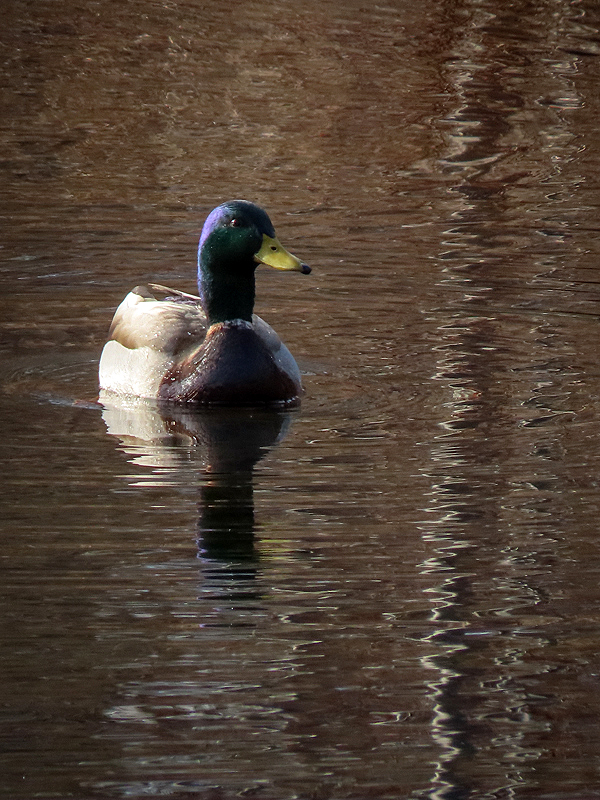 A pair of Mallards (Anas platyrhynchos) nearby.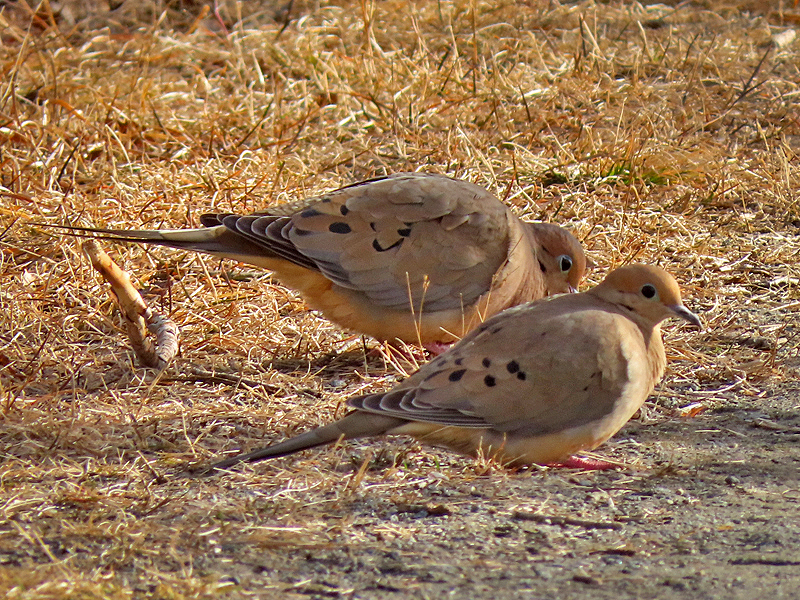 The usual pair of Mourning Doves (Zenaida macroura).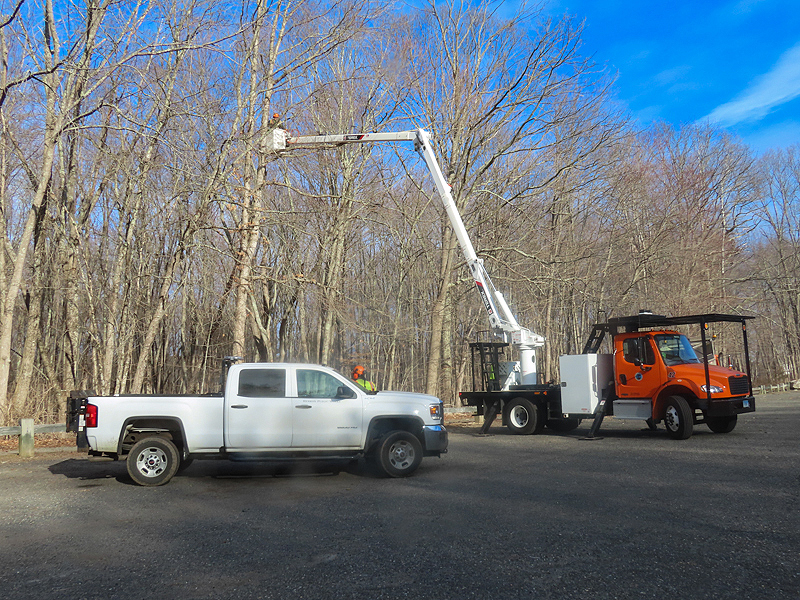 Back at the Route 85 parking area, a crew made quick work of a tall tree that was leaning precariously over the parking lot.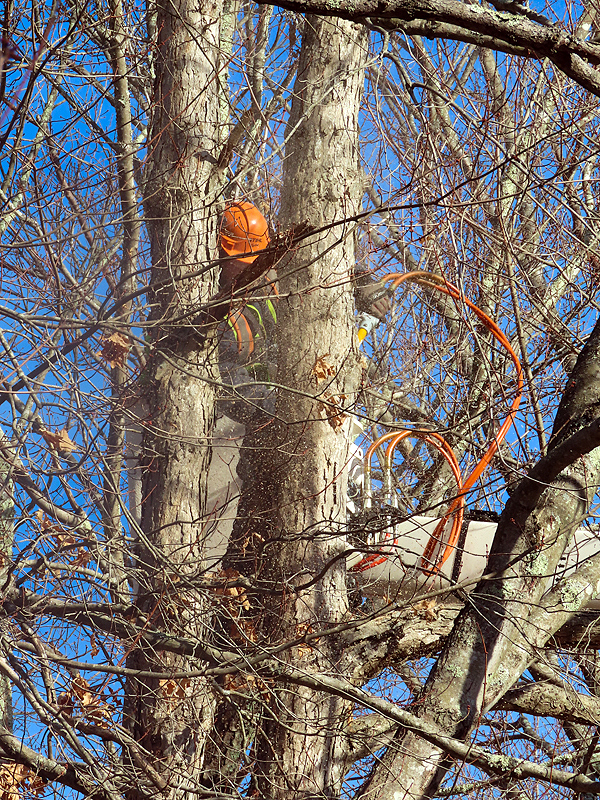 Not an easy place to work.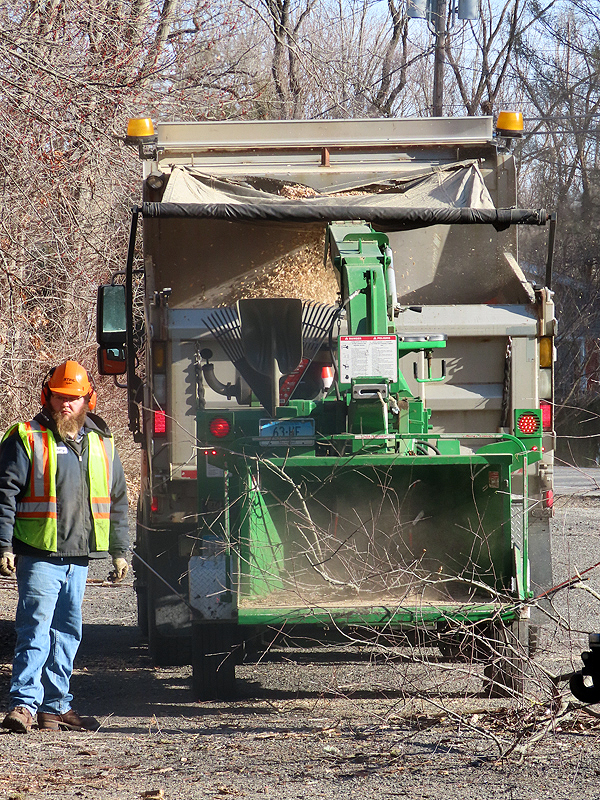 Tidying up.