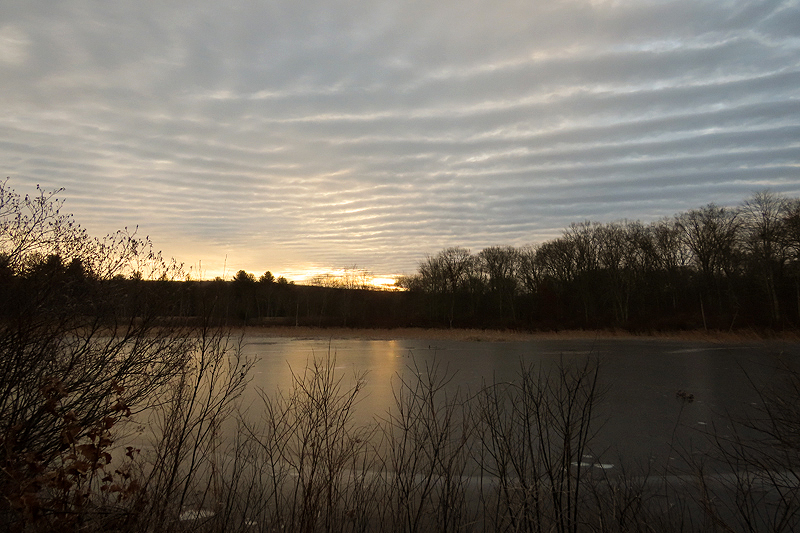 January 2nd. Nifty clouds just after dawn. 23 degrees.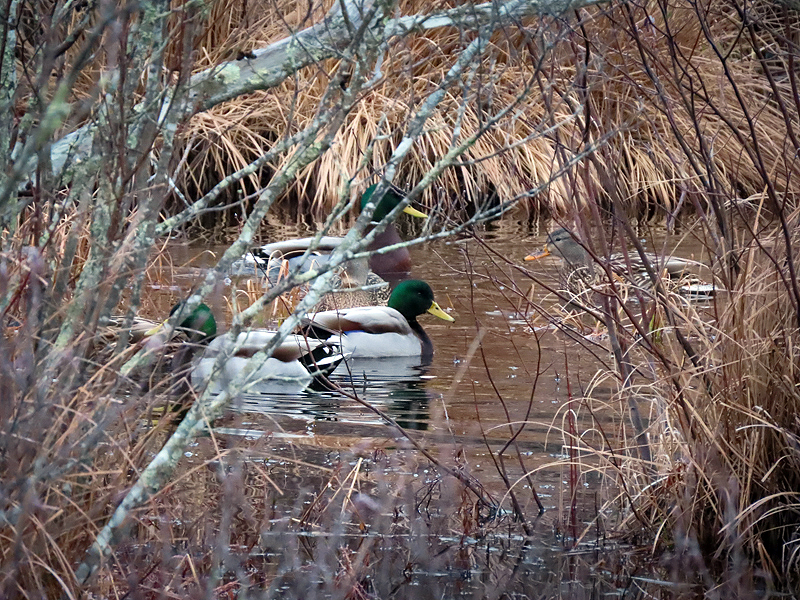 Mallards (Anas platyrhynchos) on a little bit of open water.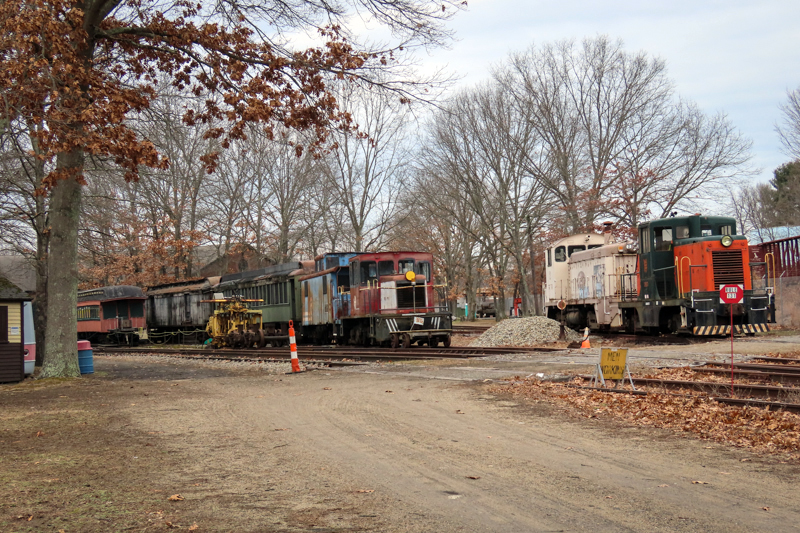 Back out in the afternoon, walking west from downtown Willimantic past the Connecticut East Railroad Museum. (Closed for winter.)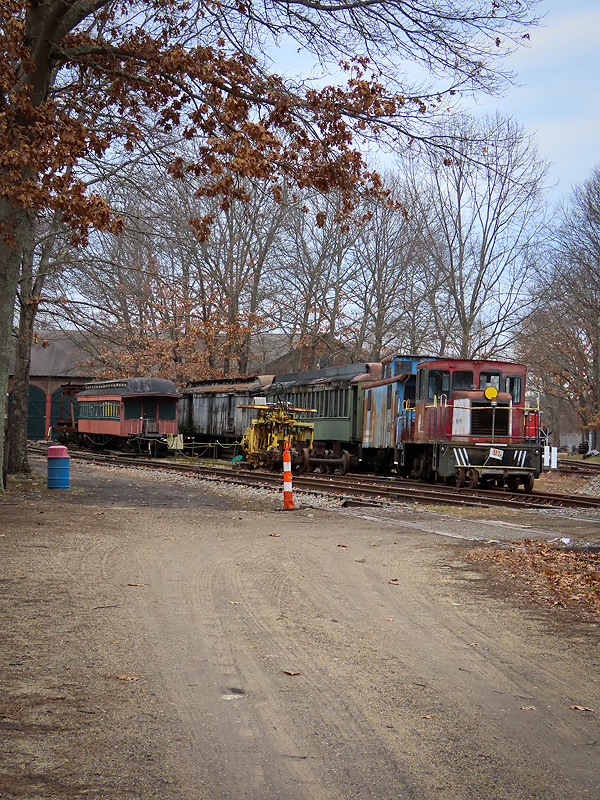 Lots of equipment in rough shape. Anyone have a few million to help them out?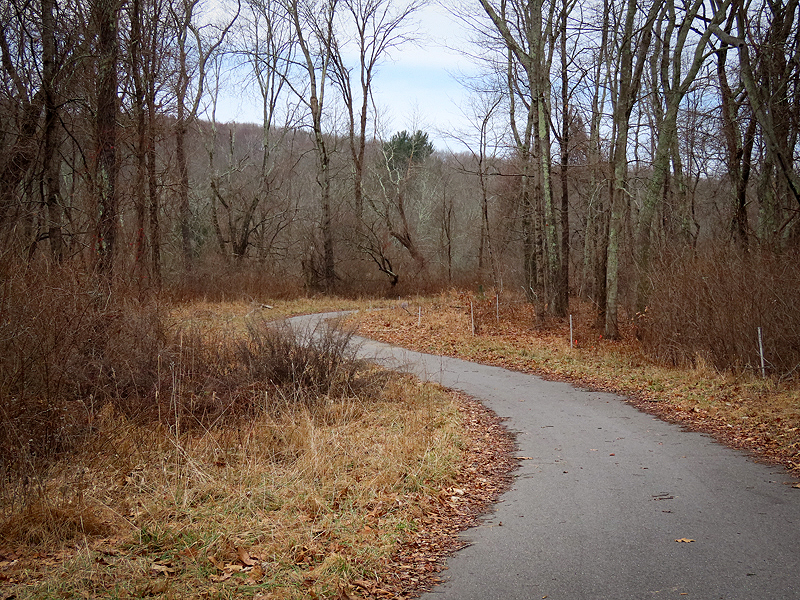 Past the museum, the trail winds down to the Willimantic River. The stakes identify pollinator plants.
A short climb up to the bridge.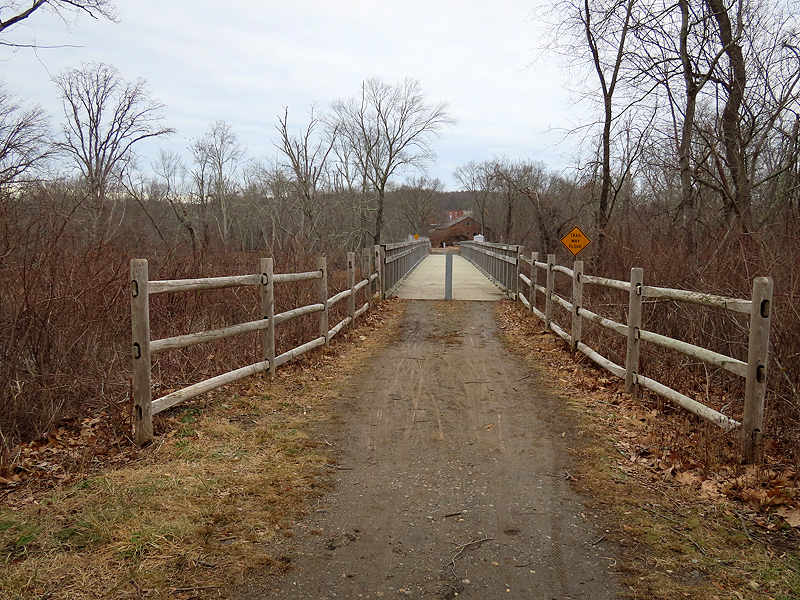 Looking back over the bridge, in the distance...
...you can see one of the museum's buildings.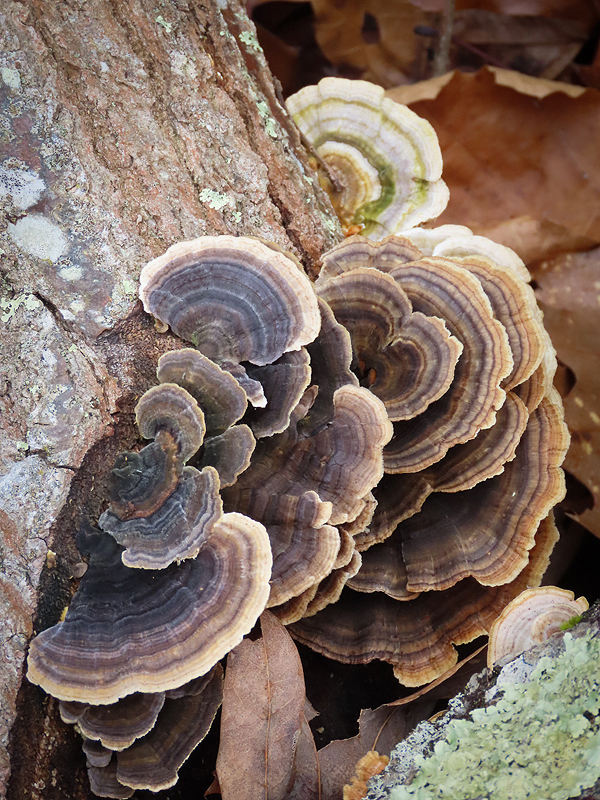 I explored a bit under power lines. These are Turkeytail fungi (Trametes versicolor).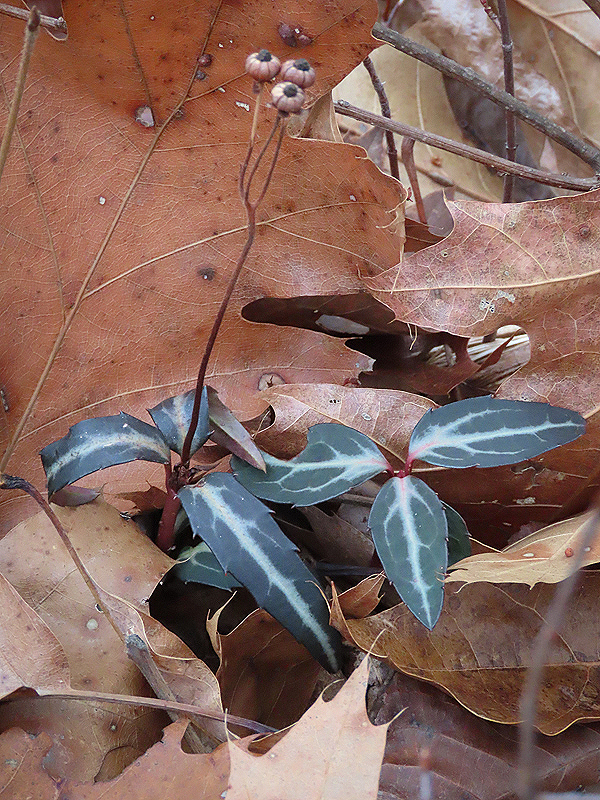 Spotted Wintergreen (Chimaphila maculata) with last year's seed heads.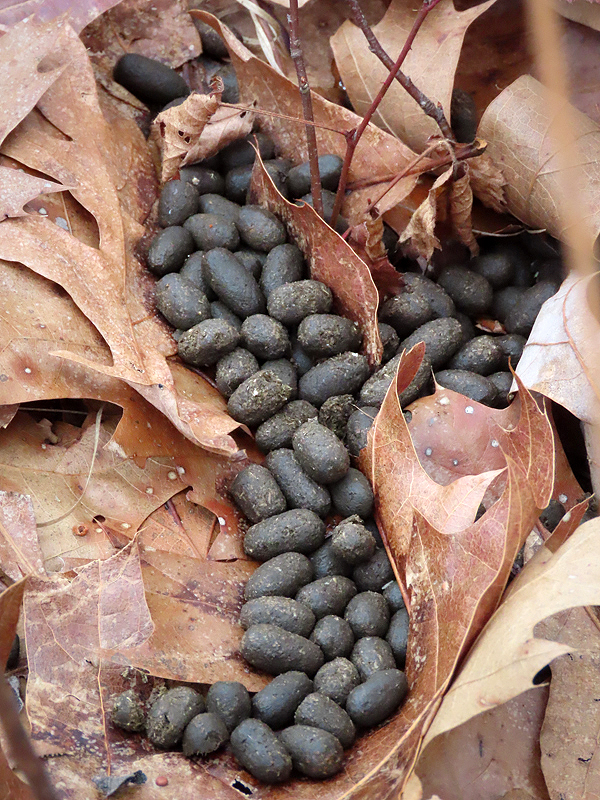 Deer poop.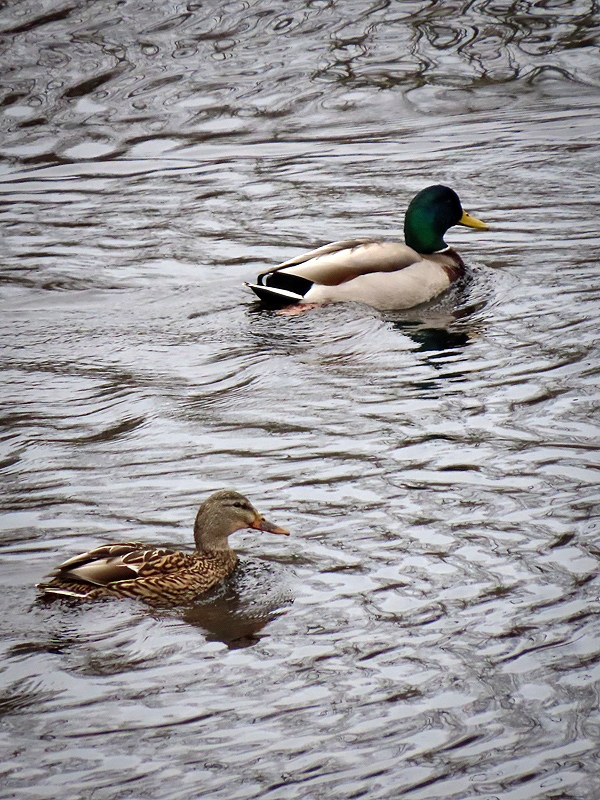 Back at the river, I saw two pair of Mallards (Anas platyrhynchos).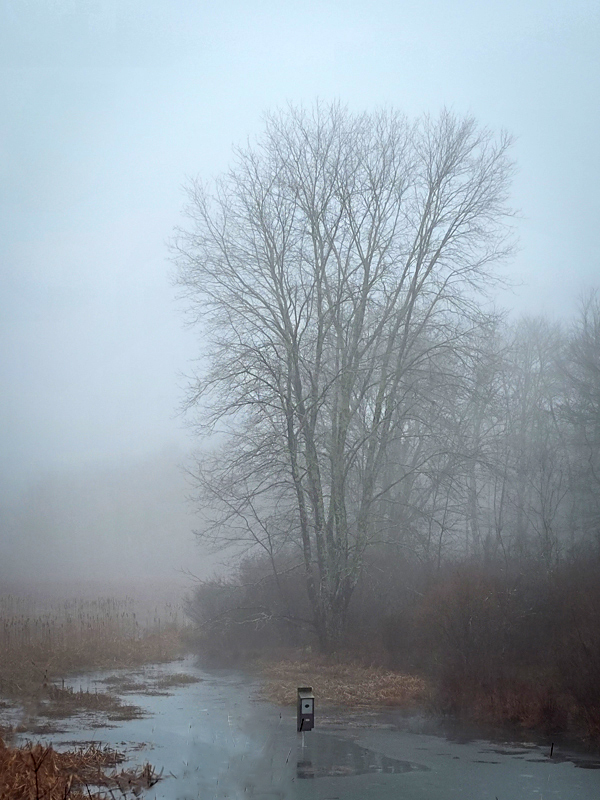 January 4th. Foggy and 46 degrees.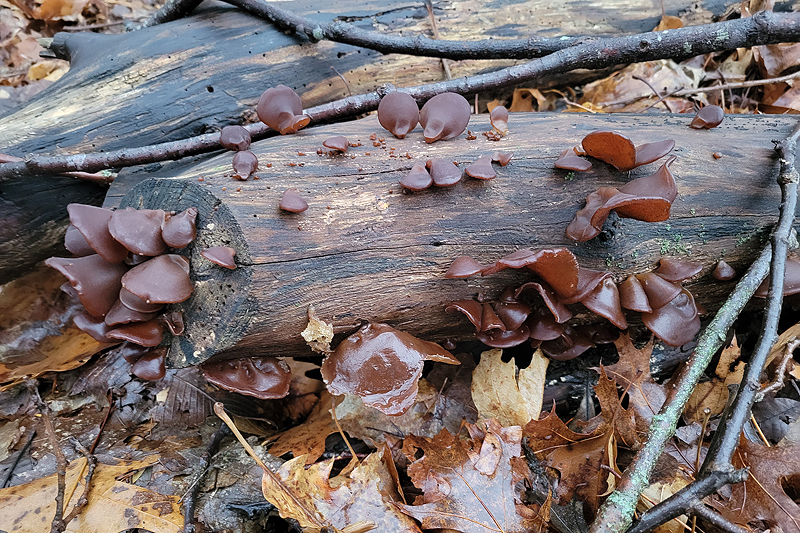 January 5th. Wood Ear jelly fungus (Auricularia angiospermarum) I think. Still in good shape a month after I first photographed it.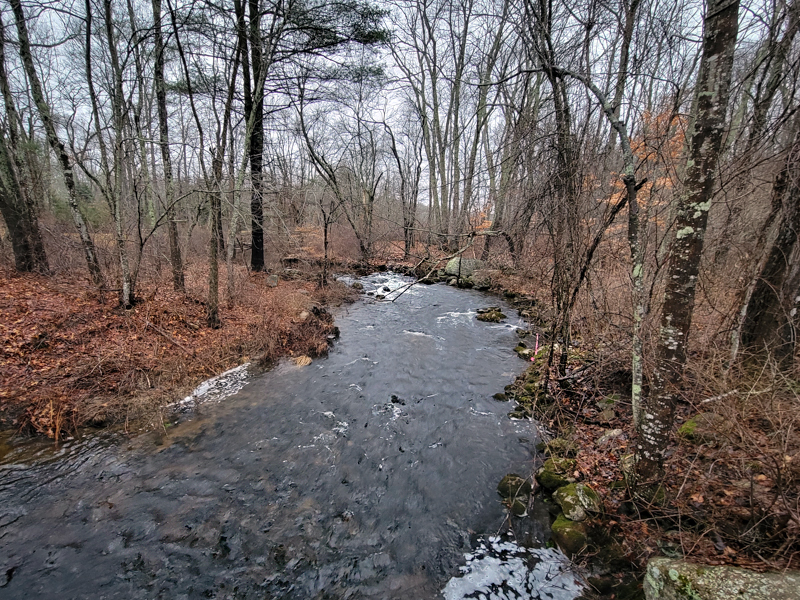 Raymond Brook is high and fast passing under Old Colchester Road.