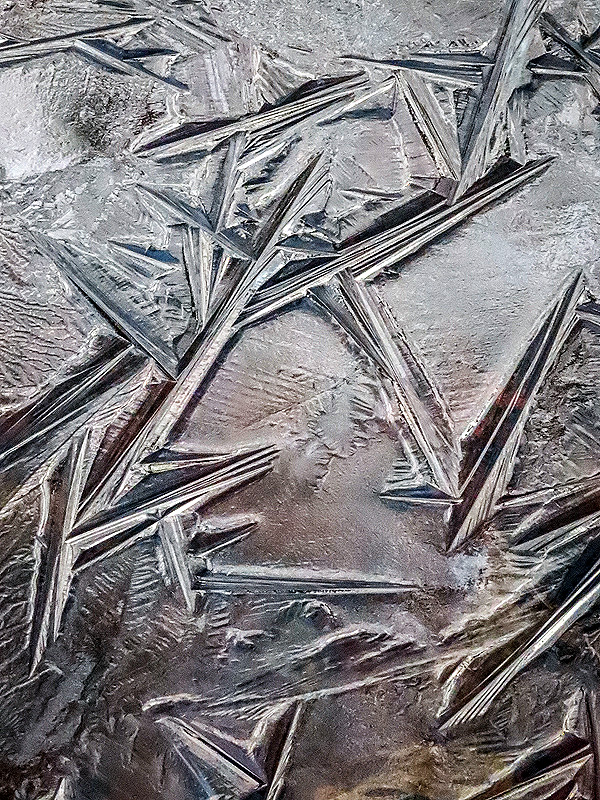 December 21st, 2022. Winter starts with fresh ice to be followed by warm rain and wind tomorrow afternoon.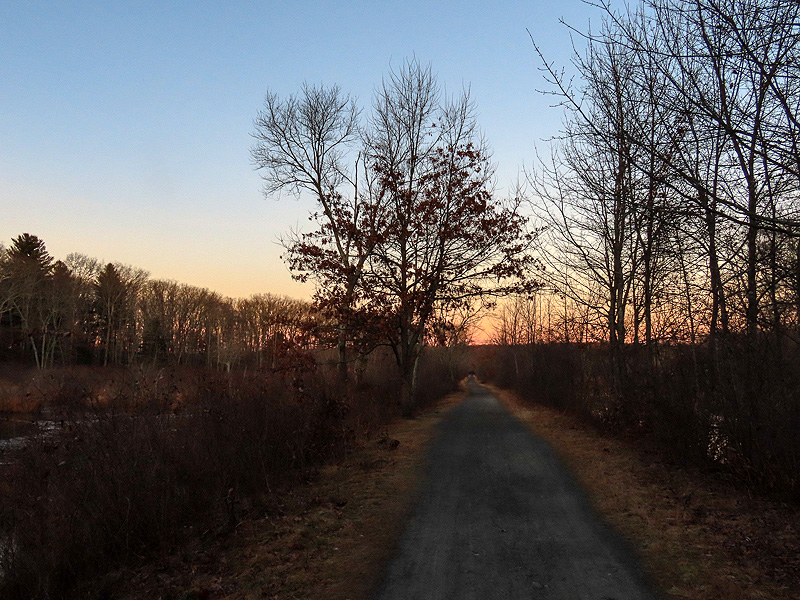 Out in hopes of a sunset, walking in from Old Colchester Road with the sun going down behind me.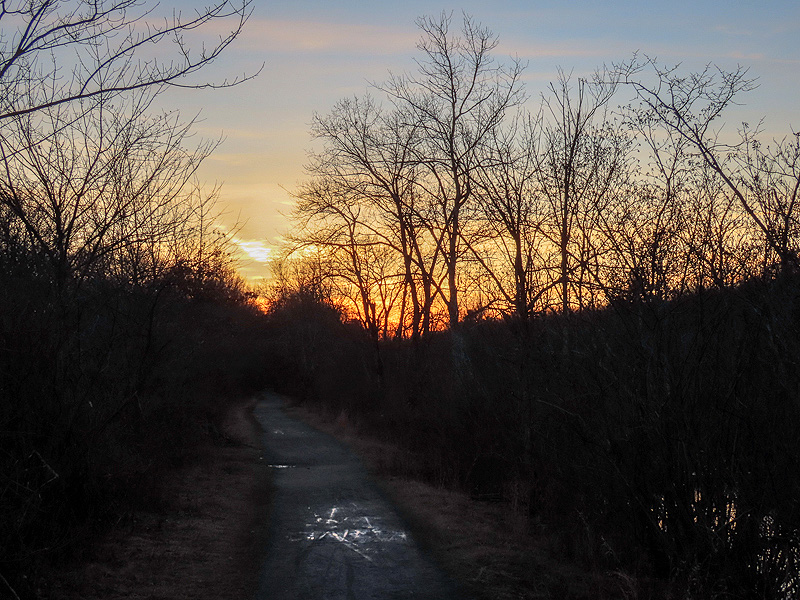 Looking back to the west, the sun was just setting.
December 22nd. Shortly after dawn.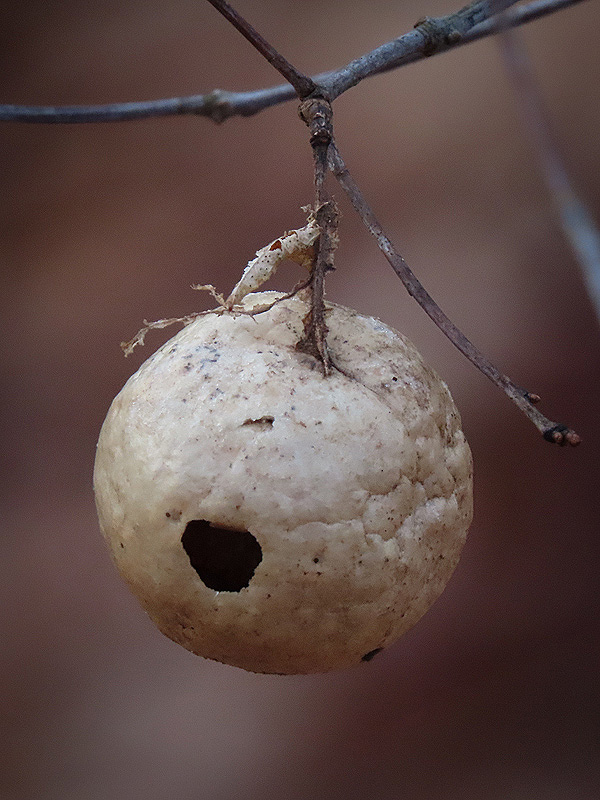 An old Oak Apple Gall, made by a tiny Cynipid wasp (Family Cynipidae, Tribe Cynipini).
The wasp's exit hole is at the bottom right (about 5 o'clock). The large hole may have been pecked by a bird searching for the wasp larva months ago.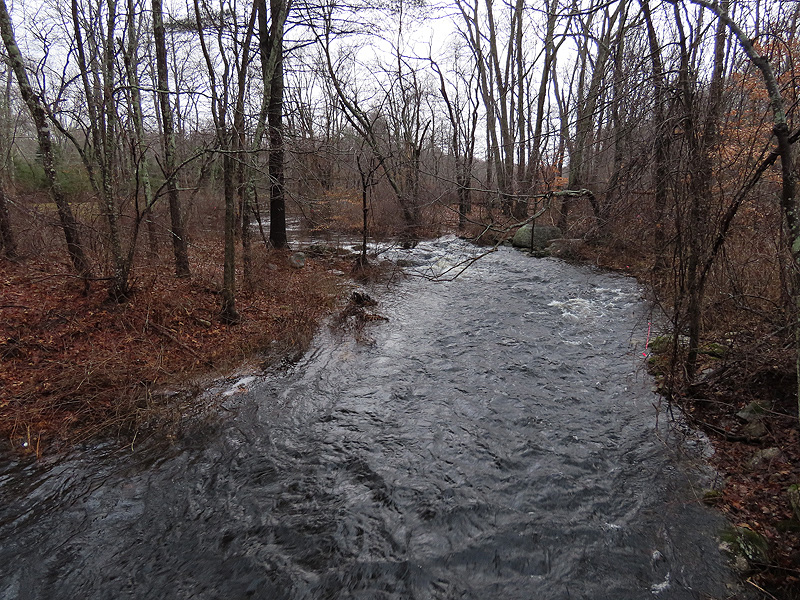 December 23rd. Mid-afternoon break from heavy rain and high winds. Raymond Brook at Old Colchester Road roaring.
(At home, no power from 2:30 AM to 6:30 PM - and wind remains high.)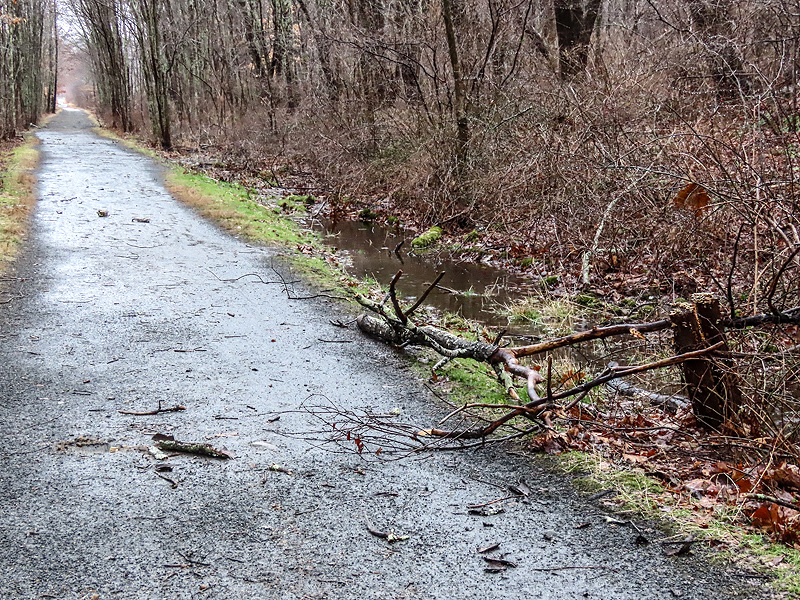 Trail in reasonably good shape. I saw no downed trees, just limbs.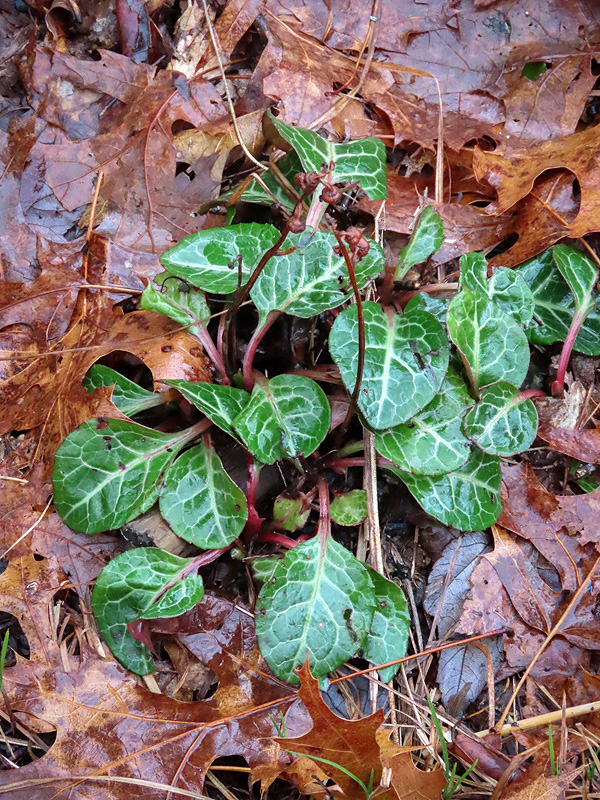 Round-leaved Pyrola (Pyrola rotundifolia) simply carrying on.
Exit stream from the south side running strong.
I decided to turn back here, as more rain was coming.
At the Route 85 end, typical runoff from the Juliano Pools property, along with numerous sticks. Again, no sign of trees down.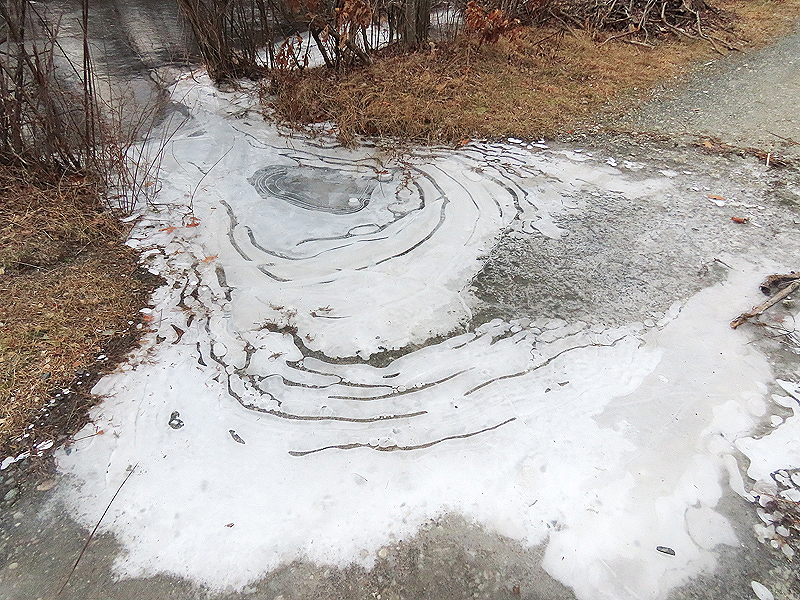 December 27th. Back on the trail after days of deep freeze. High water from the rain flowed across the trail in places, then froze.
That circular "button" shape was interesting.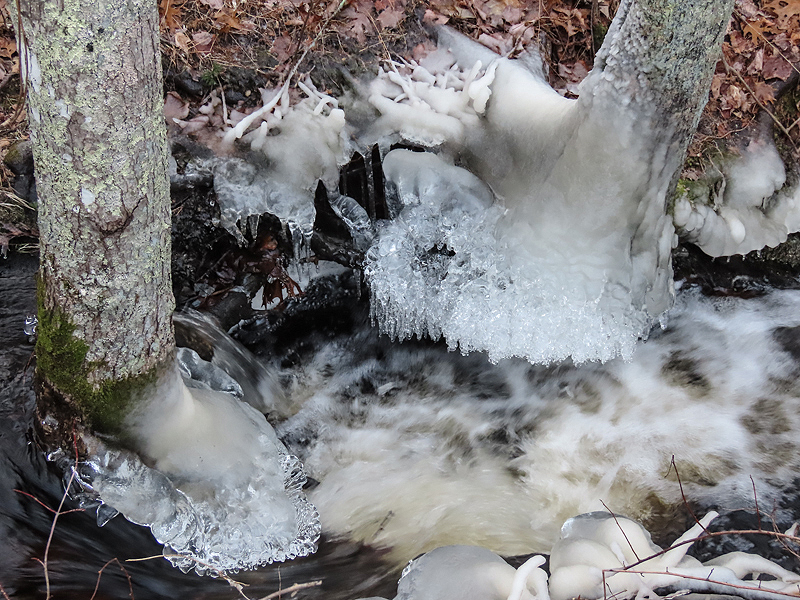 December 28th. Ice over the exit stream.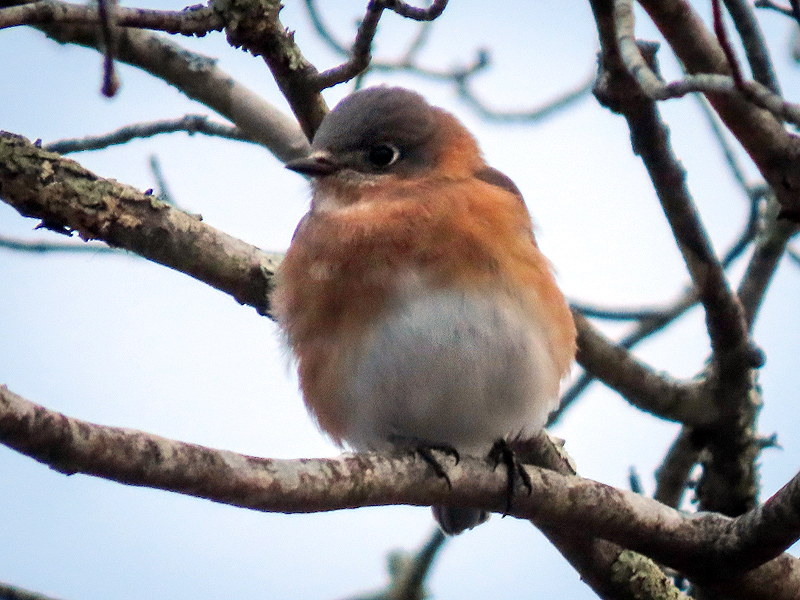 Several Eastern Bluebirds (Sialia sialis) were a pleasant surprise.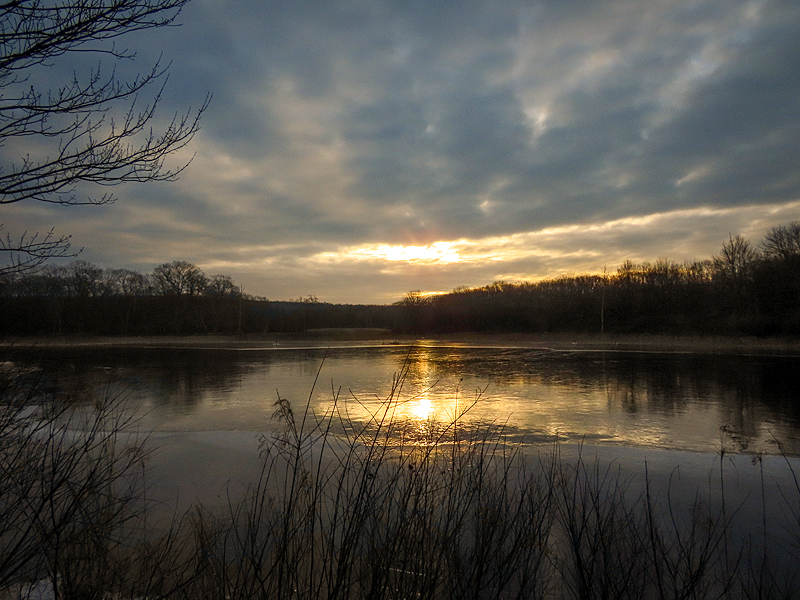 Sun trying to break through.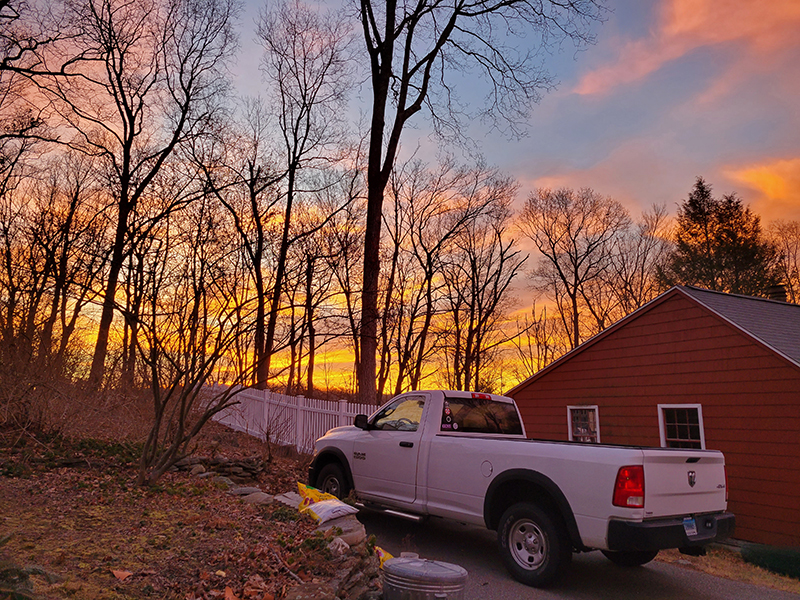 December 29th. A 360 degree sunrise as I was ready to drive to the trail.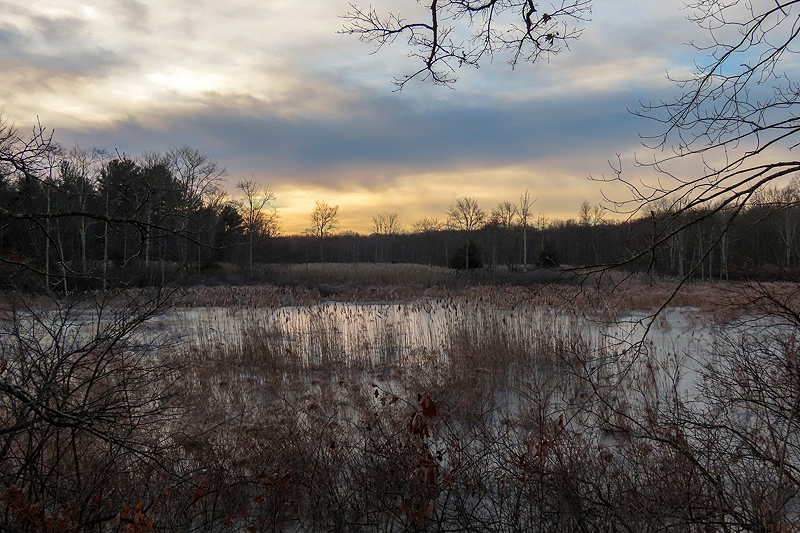 Not so much when I got to the marsh. Just pretty bleak and frozen over.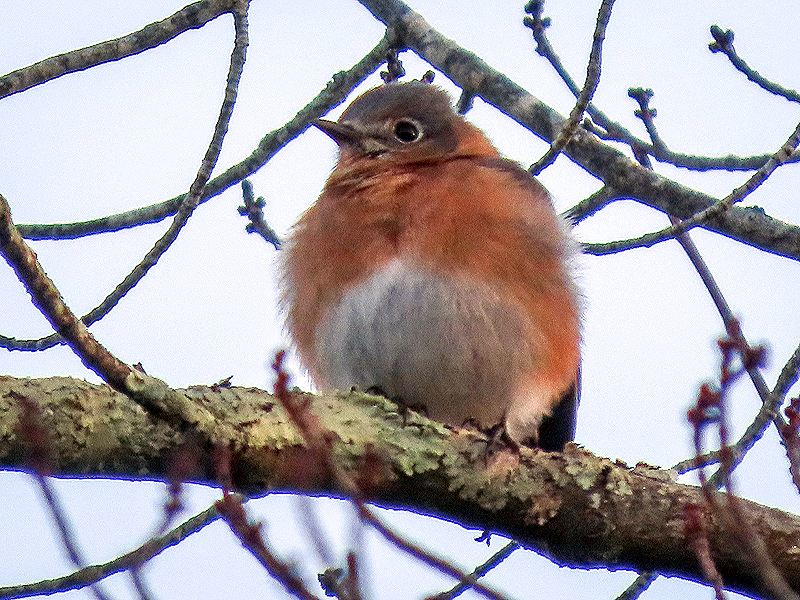 The Eastern Bluebirds (Sialia sialis) were still around.
Plenty of crystal ice.