January 26th. A short walk east from Cook Hill Road in Lebanon. Cattle in the sun.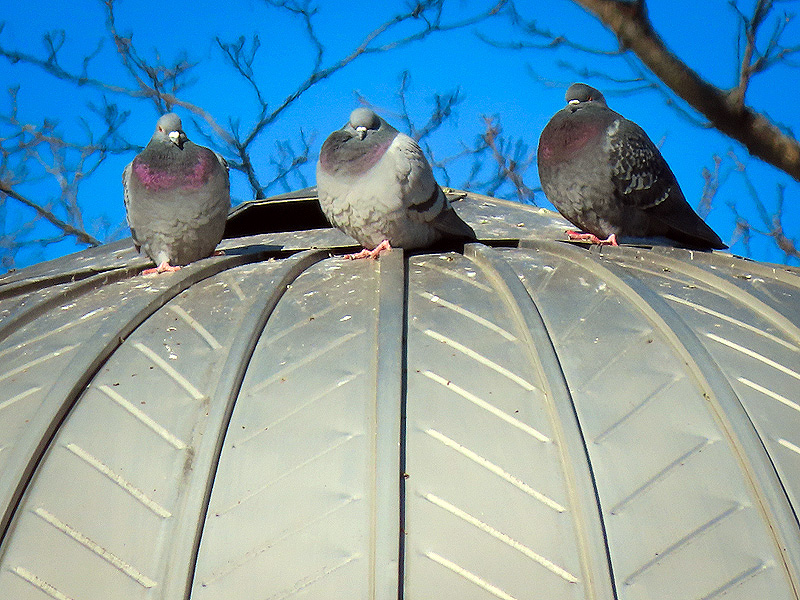 Rock Doves or Domestic Pigeons (Columba livia) atop the silo.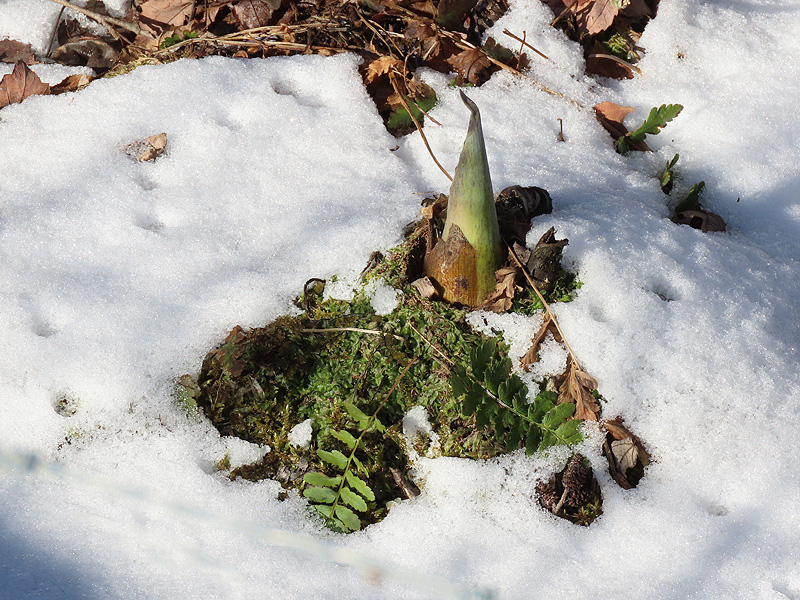 Green beneath the snow and ice. Moss, Fern, and Skunk Cabbage (Symplocarpus foetidus).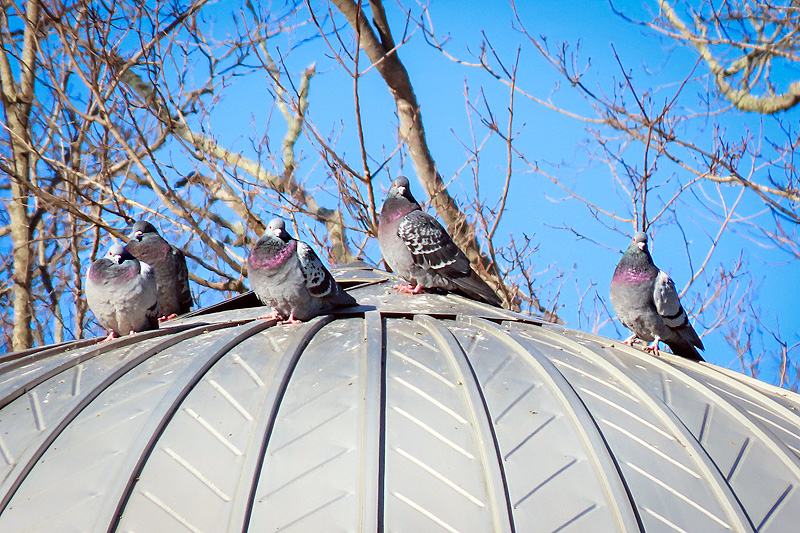 Back past the silo, five pigeons this time.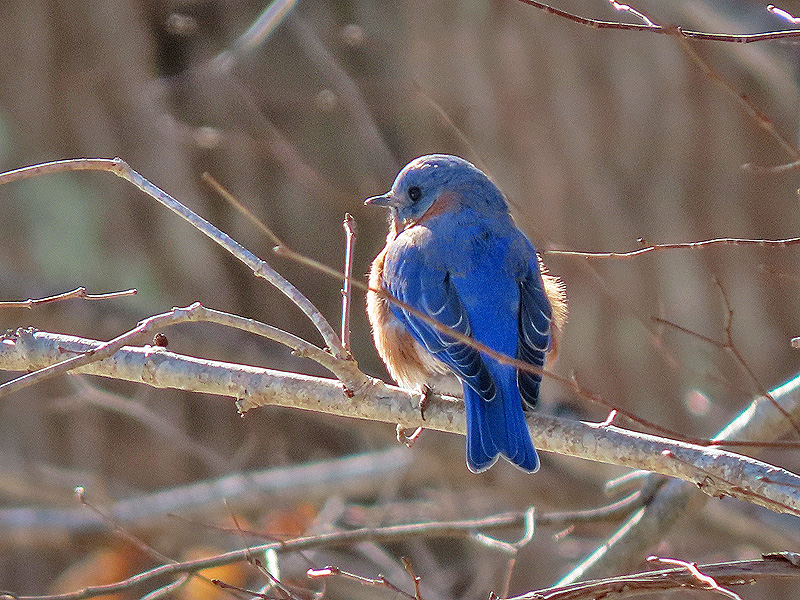 January 27th. Midday. Several Eastern Bluebirds (Sialia sialis) just west of the mural at Juliano Pools.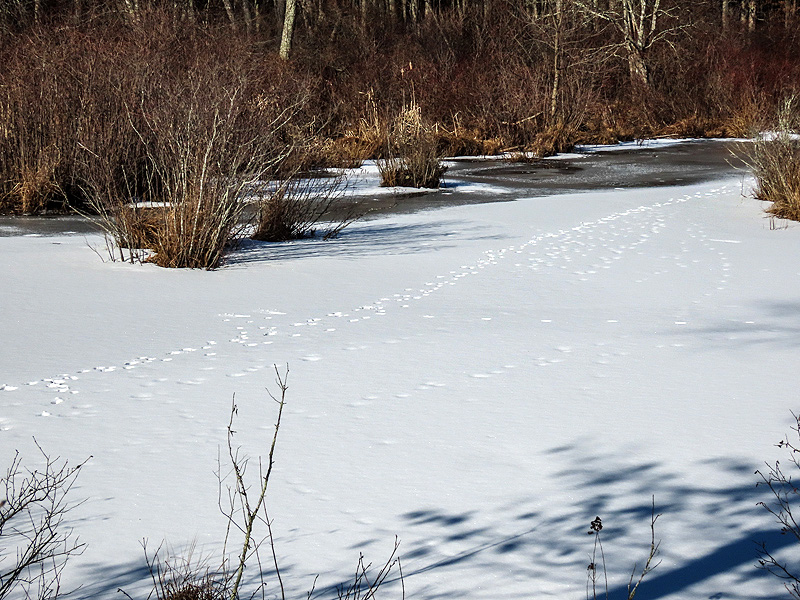 Fresh tracks on the northwest side. The same place I saw fresh tracks five days ago.
You can see the older tracks to the right of the new ones.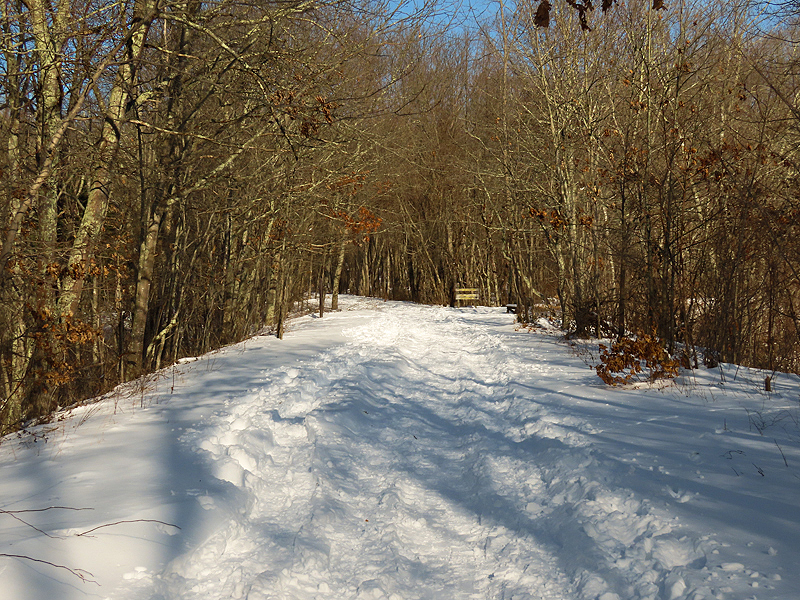 January 31st. Back on the trail two days after a major snowstorm. All things considered, the trail surface is pretty good.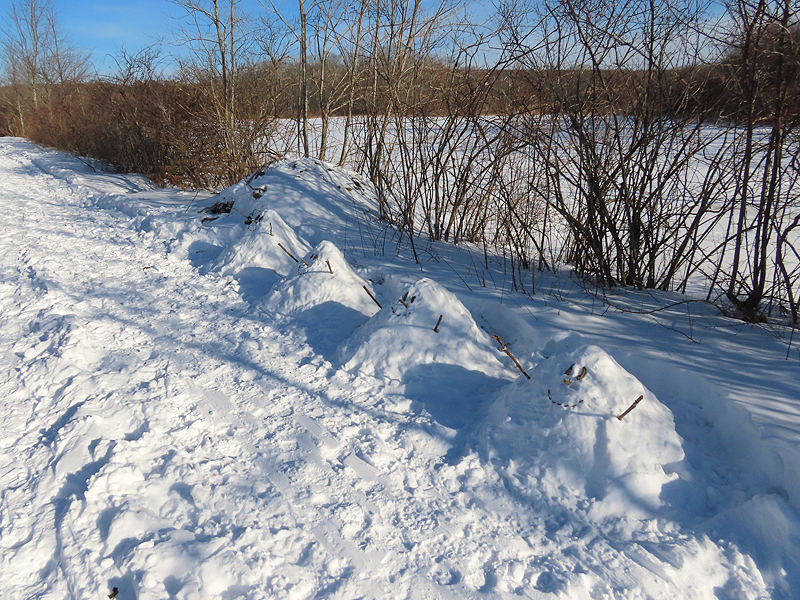 Snow...men?
Common Reed (Phragmites australis), an invasive.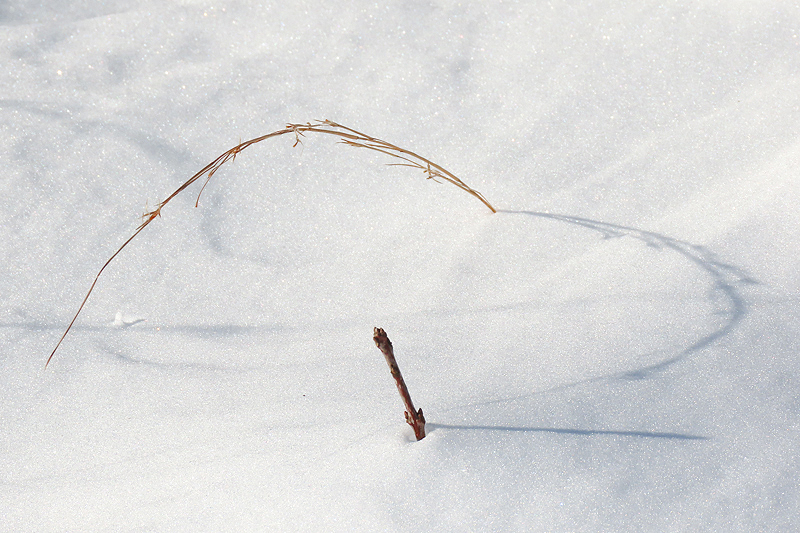 Shadows and patterns in the drifted snow.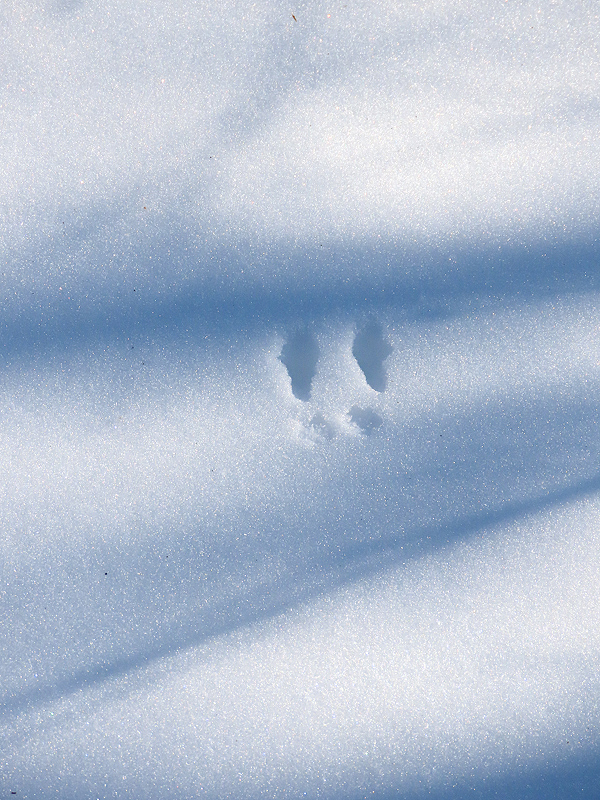 Tracks made by a mouse or a vole, I assume.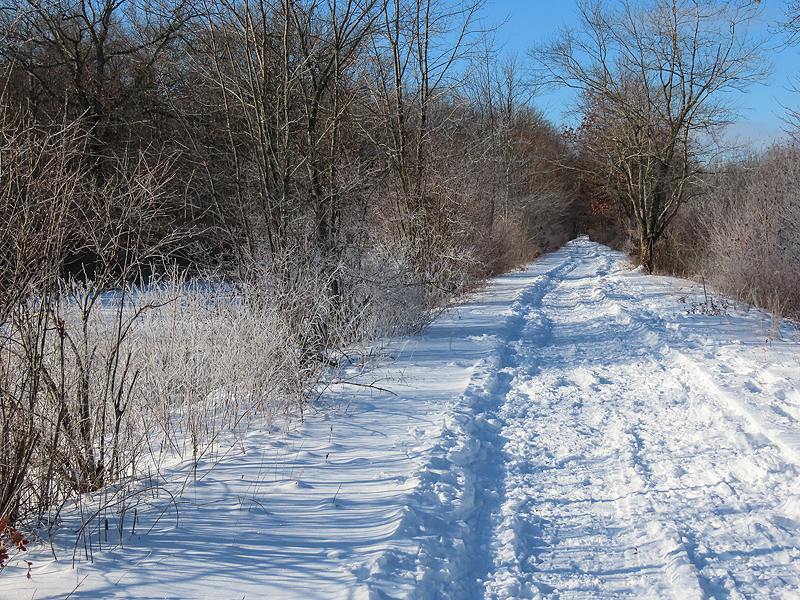 February 1st. Cold, but tolerable on the trail by 9 A.M. Heavy frost in spots.
A new type of frost crystals for me.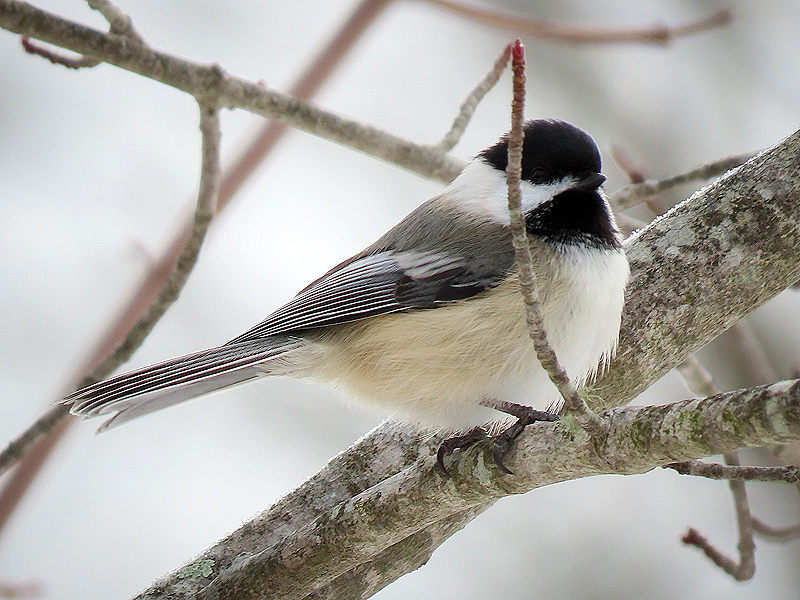 Black-capped Chicadees (Poecile atricapella) were calling and flitting about. Tough to get a clear shot of them (and I failed).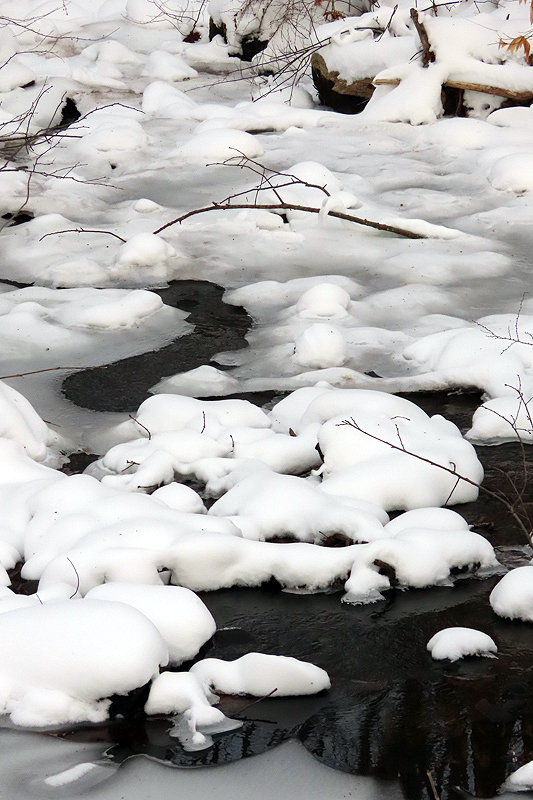 February 2nd. The stream at the Route 85 trailhead.