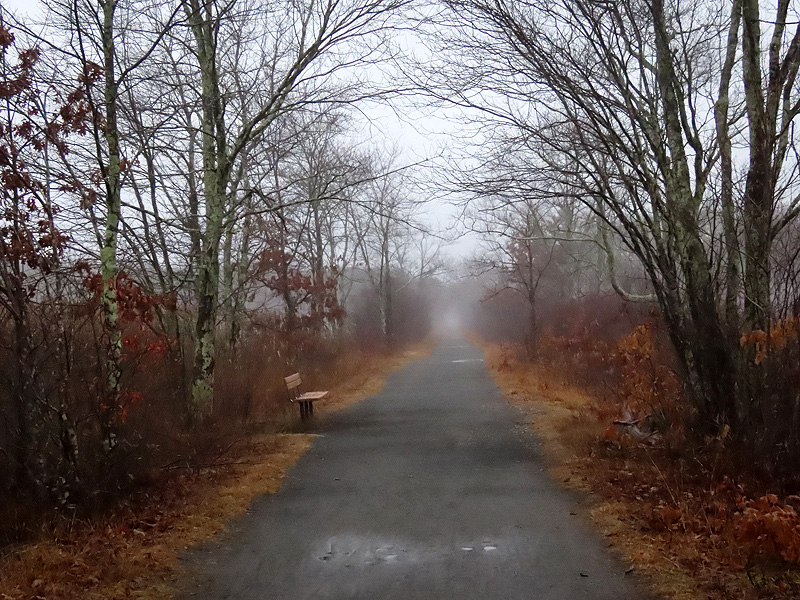 January 2nd. Foggy and 47 degrees.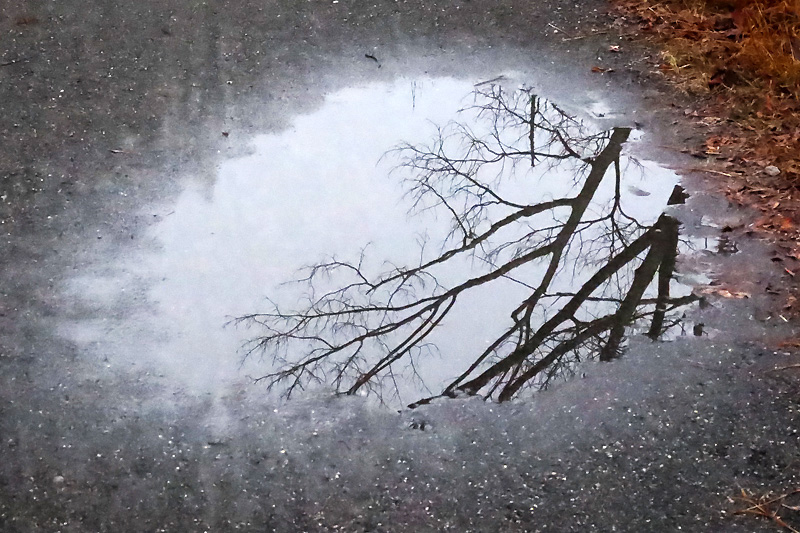 Stretching it, looking for photo subjects.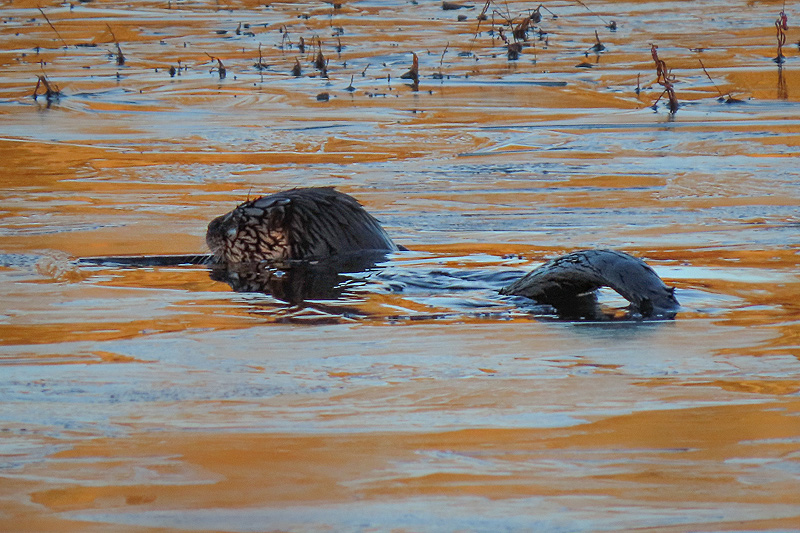 January 4th. Northern River Otter (Lutra canadensis). From a distance, I thought it was a log at first...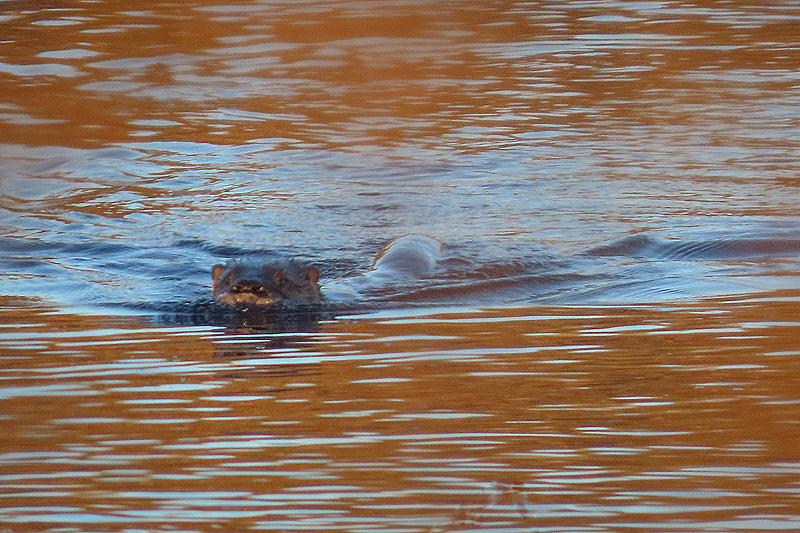 ..but then it moved.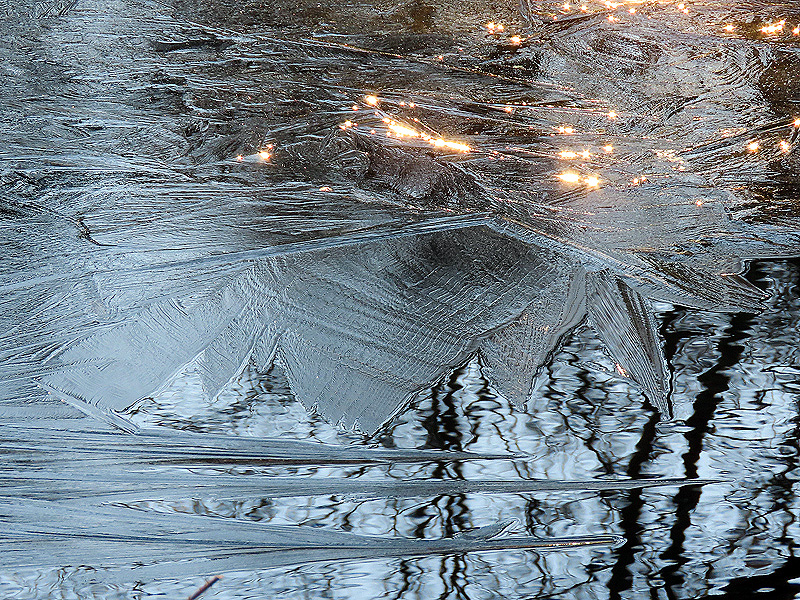 After yesterday's big thaw, fresh ice this morning at 12 degrees.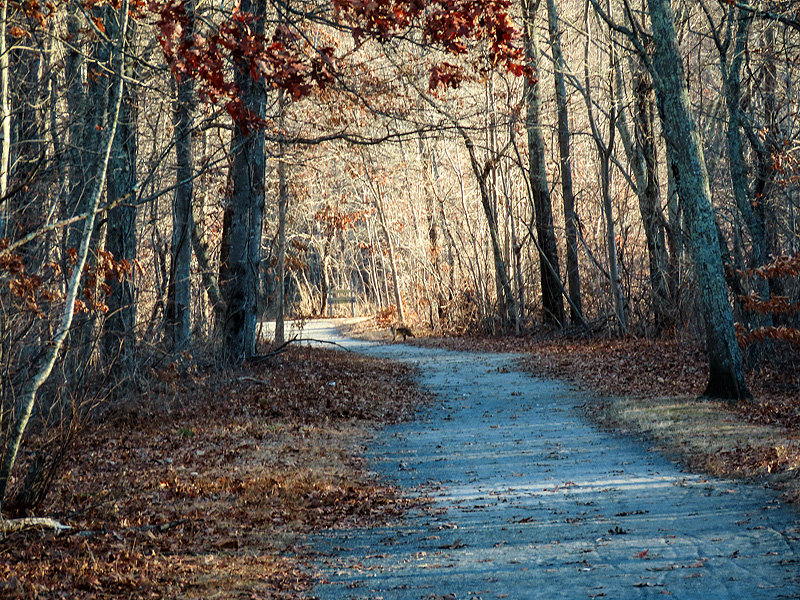 Hmm, what's that animal in the distance? Roughly 200 feet away, near the spur junction.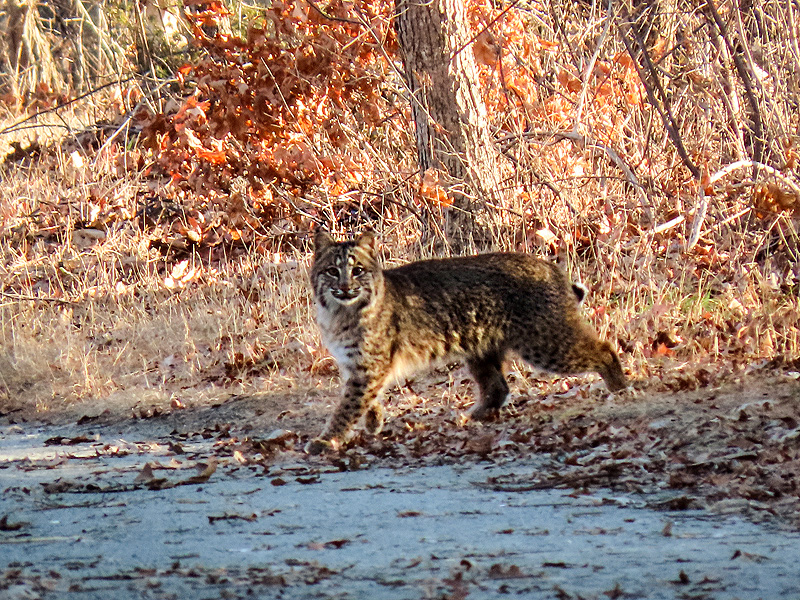 Bobcat (Lynx rufus)! My first sighting on the trail, though I've heard of a bobcat seen on the spur recently. This may be it.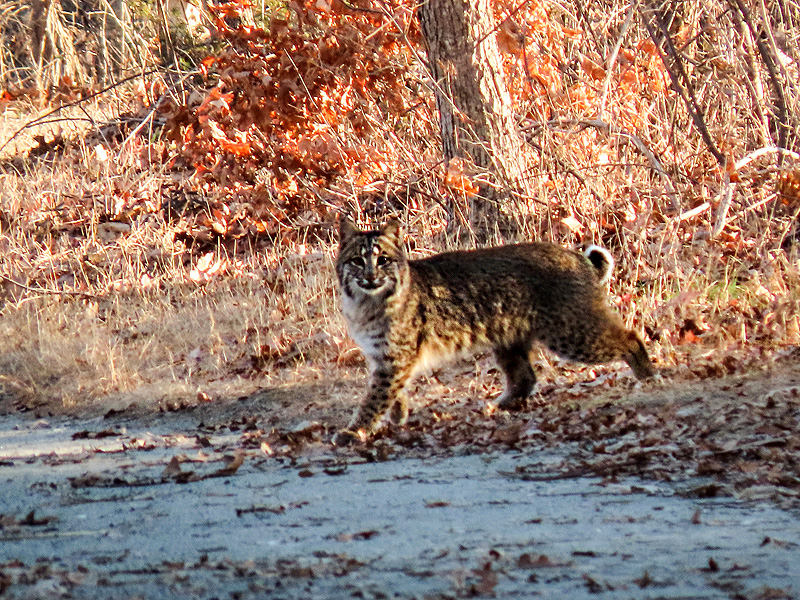 It froze, watching me.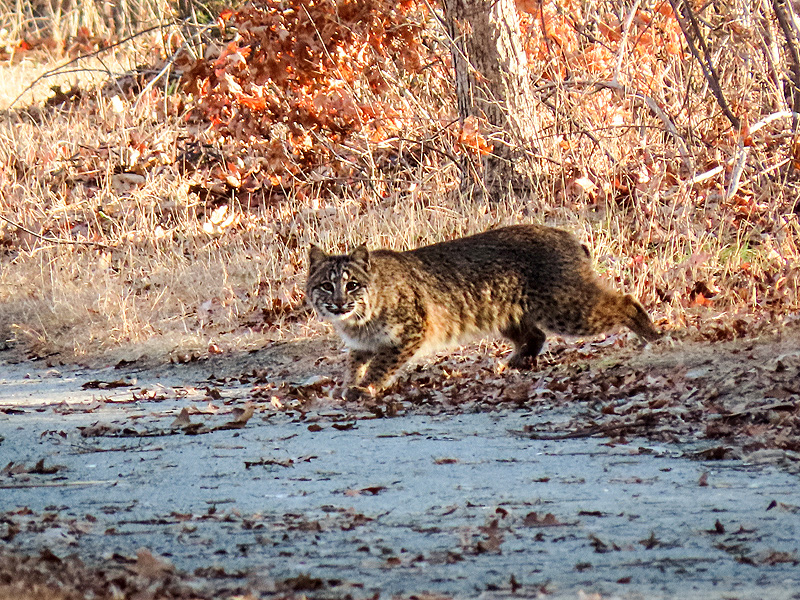 Hunkered down...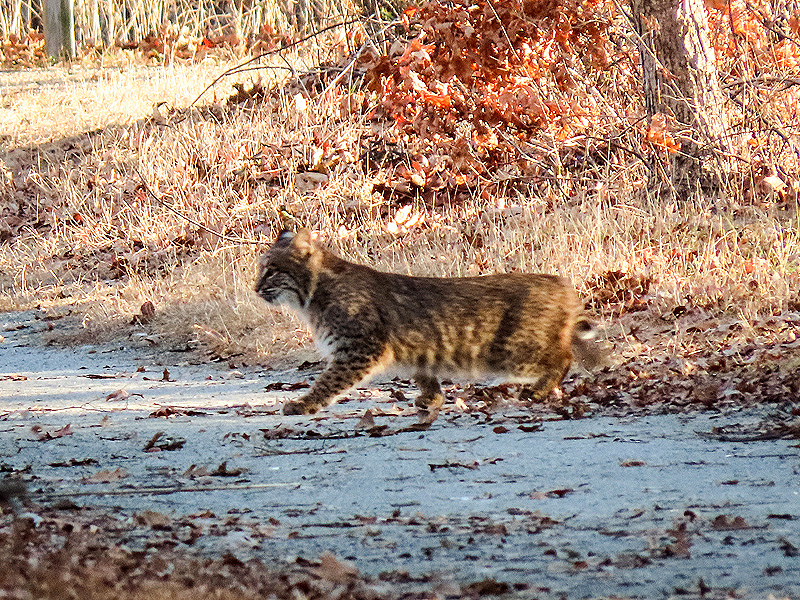 ...then scurried across the trail.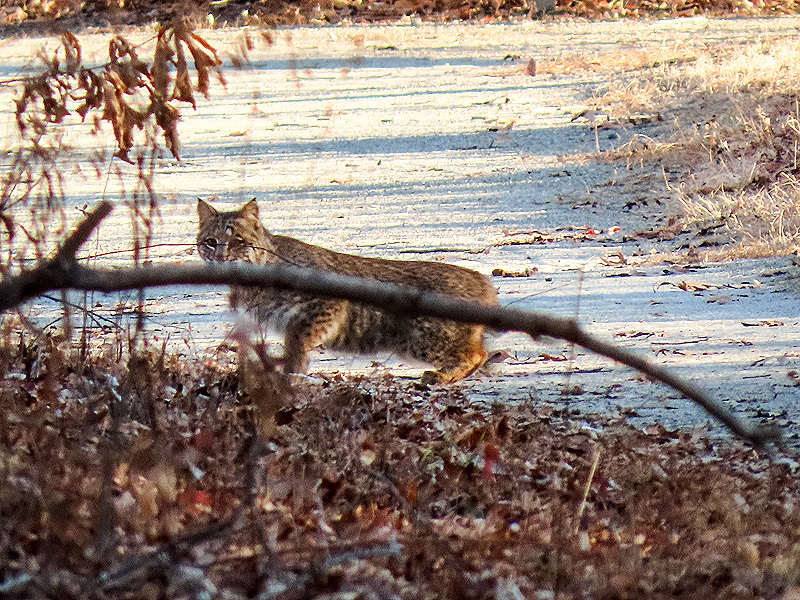 One last look before heading off into the woods.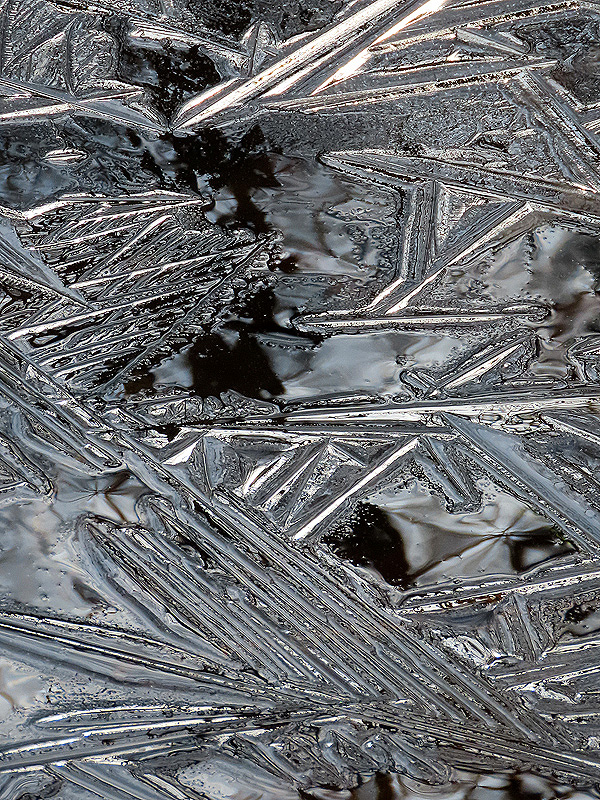 January 6th. Thin ice.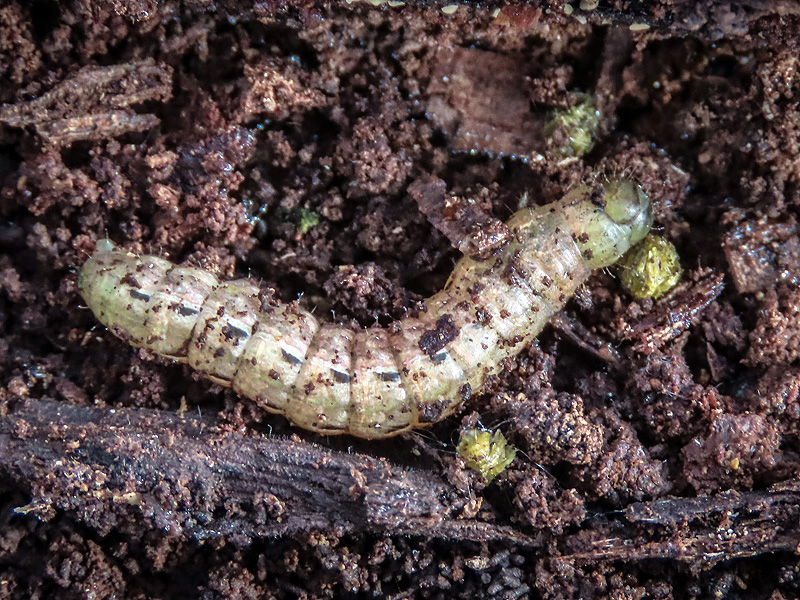 Under bark, an overwintering caterpillar of the Large Yellow Underwing (Noctua pronuba)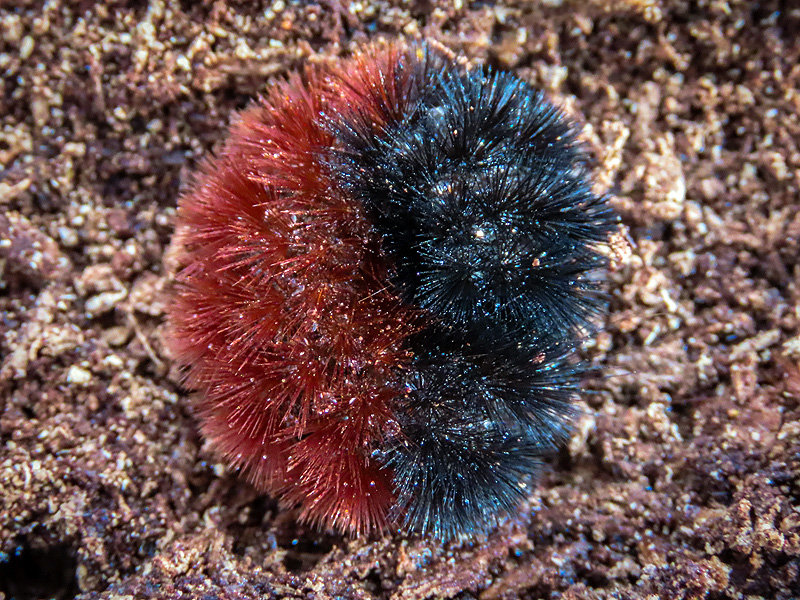 Also overwintering under bark, a Woolly Bear (Pyrrharctia isabella), caterpillar of the Isabella Tiger Moth.
When searching for overwintering insects under bark, always replace the bark snugly where it came from.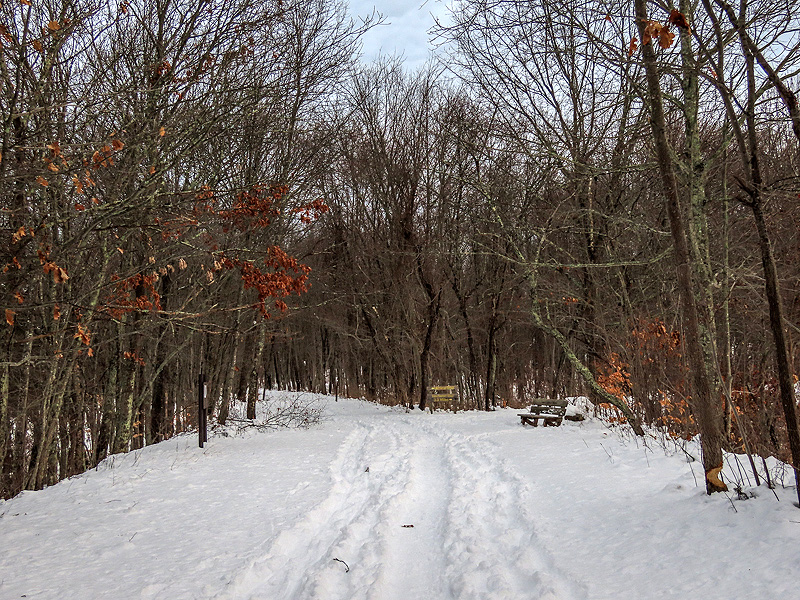 January 9th. Back on the trail after a foot of snow fell on January 7th.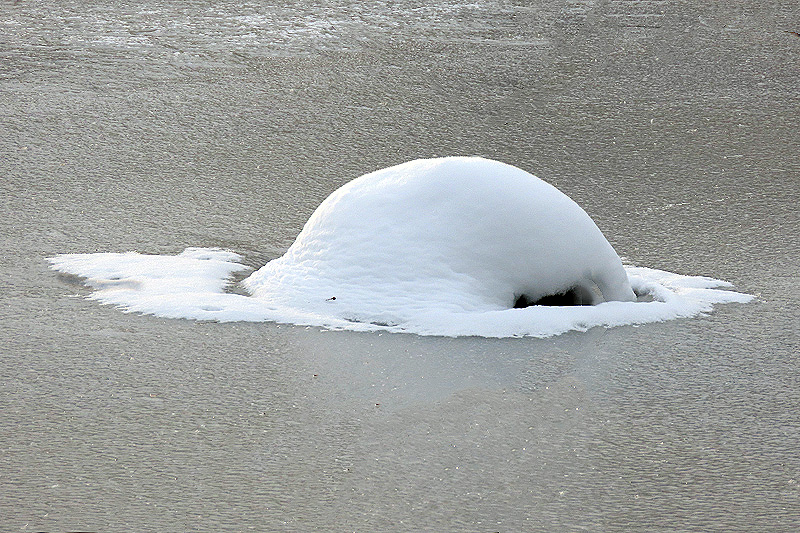 The stump I use to gauge water levels at the marsh.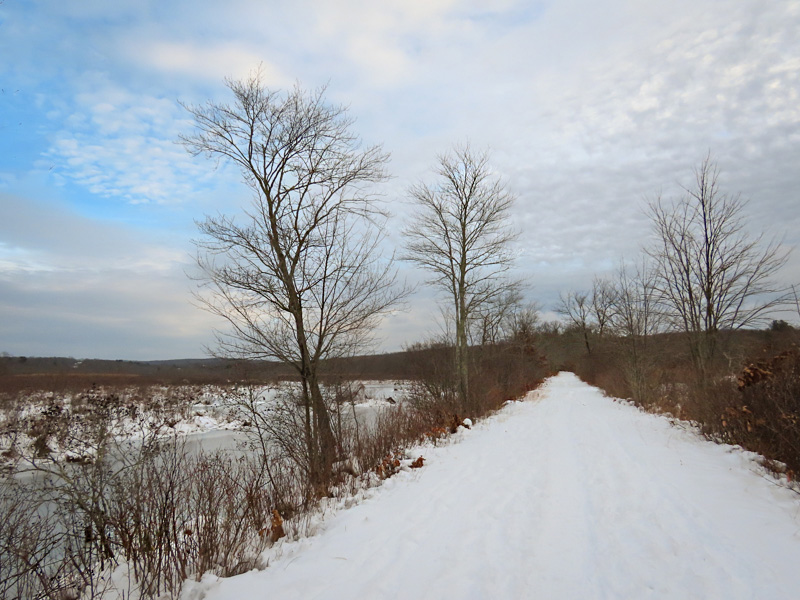 Last bit of blue sky before freezing rain and rain moved in.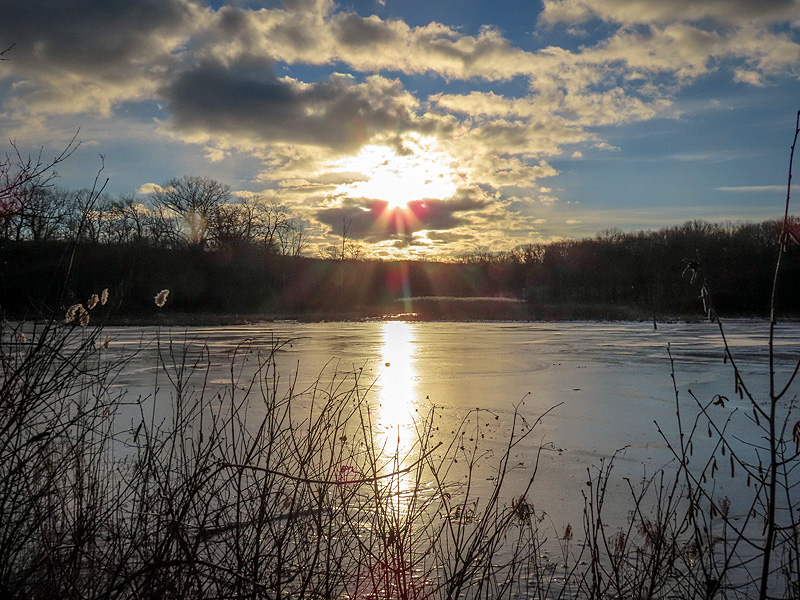 January 10th. Fifteen degrees. The trail icy in spots after yesterday's rain. Single digits predicted for tomorrow.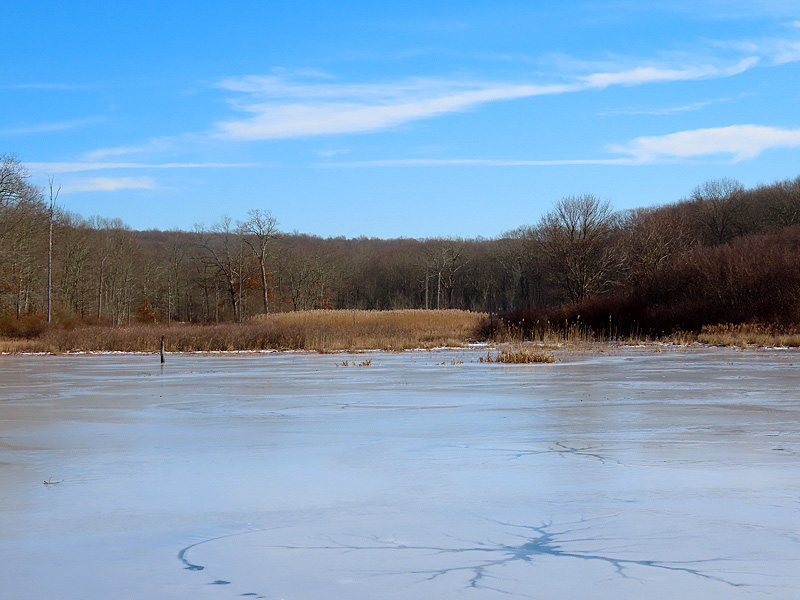 January 12th. Temp was zero at my usual walk time so I waited until early afternoon when it was above freezing. Ice cleats still recommended.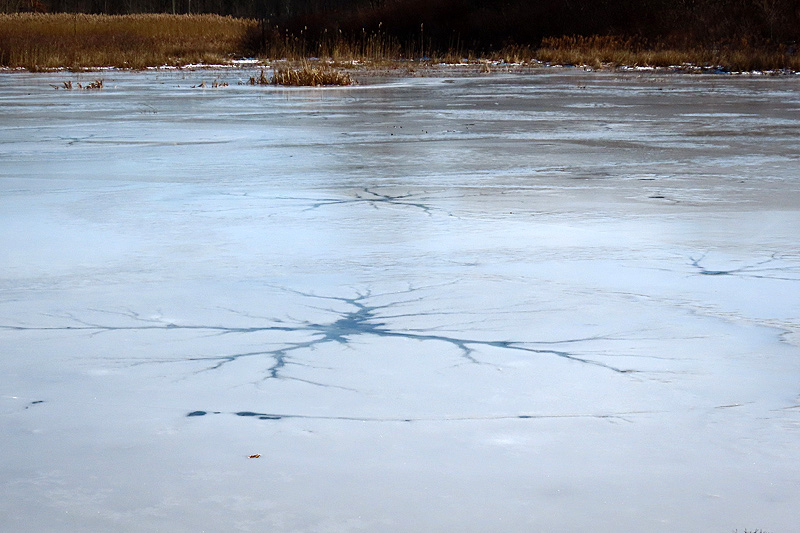 These branching fissures surrounded by a circular border crack are fascinating. Wonder what causes them.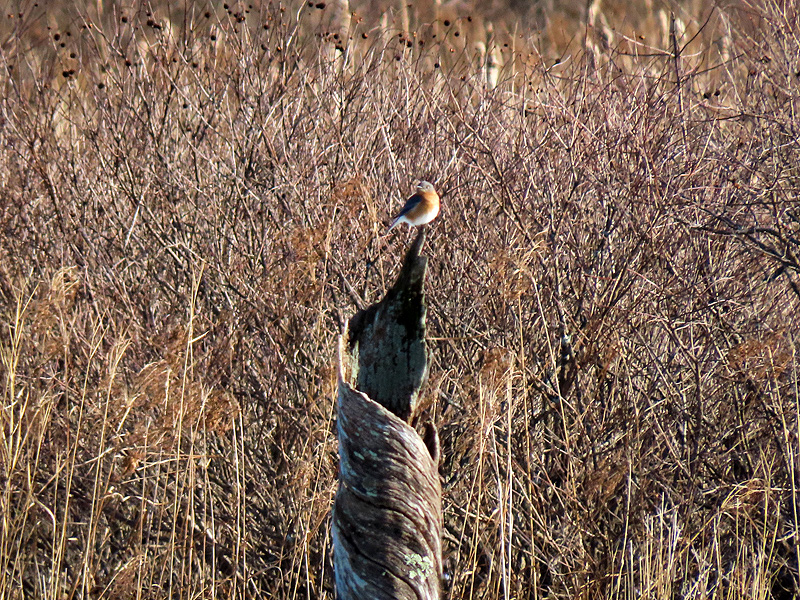 An Eastern Bluebird (Sialia sialis) about as far across the marsh as possible. Note the twisted outer layer of the long-dead tree.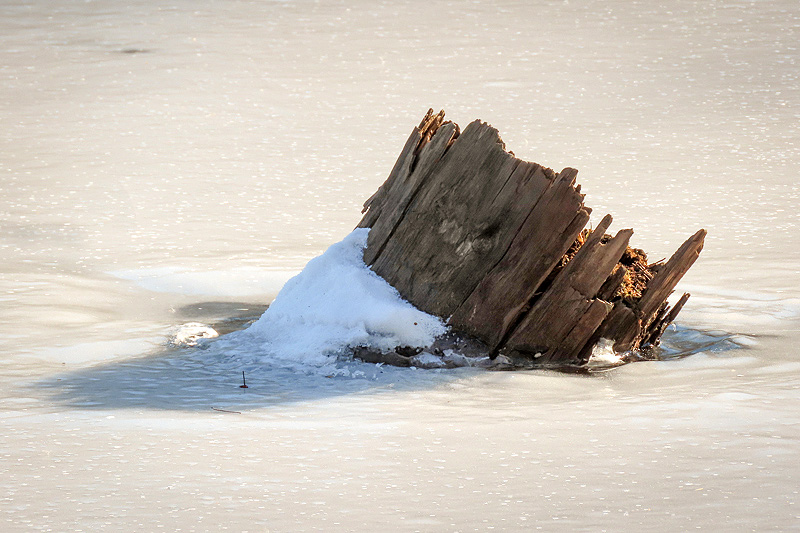 The stump I use to estimate water levels. About normal. At least the snow cap is gone.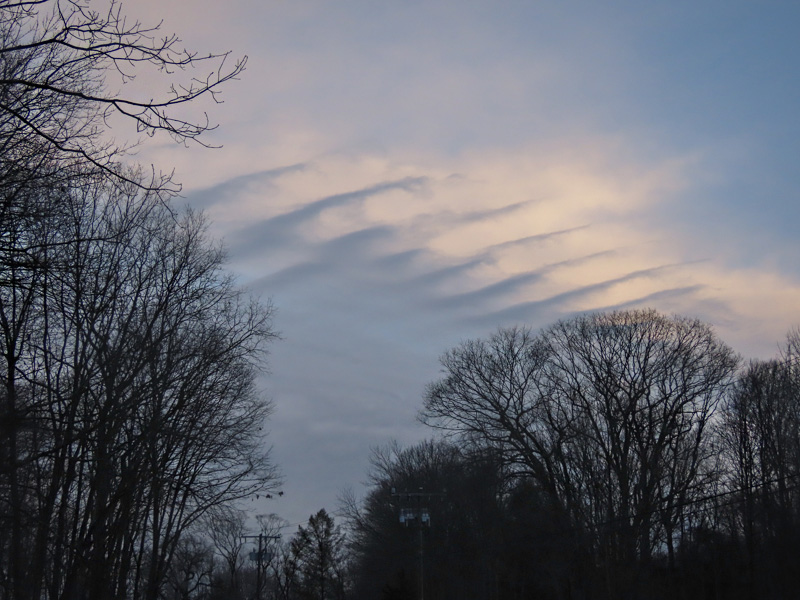 January 13th. Nifty clouds seen from the Route 85 trailhead.