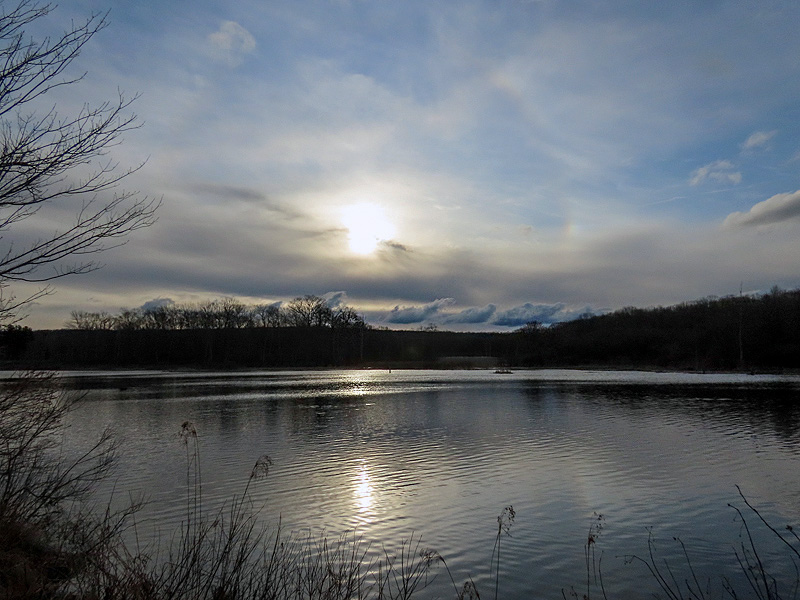 March 8th. Out early on the first morning of Daylight Savings Time.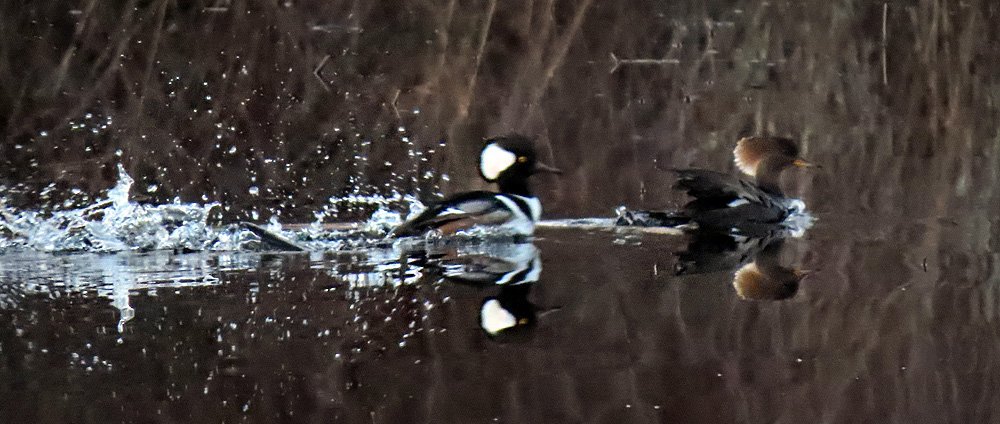 The pair of Hooded Mergansers (Lophodytes cucullatus) was back, briefly. The male playing catch-up.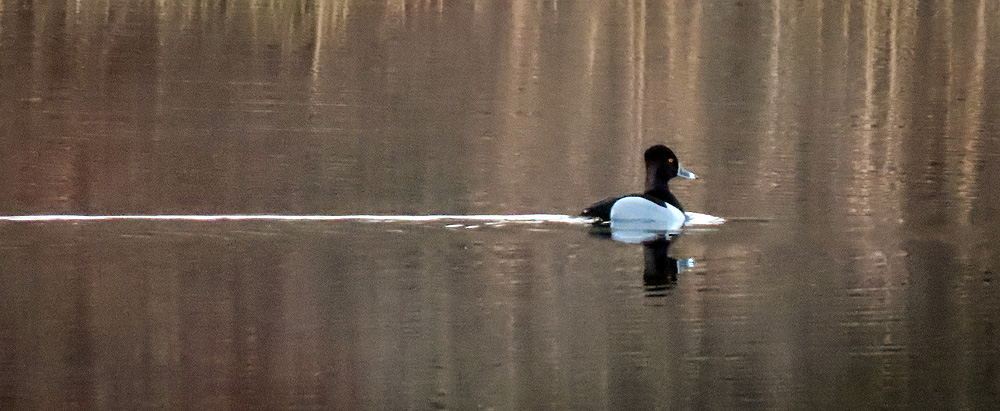 First Ring-necked Duck (Aythya collaris) of the year at Raymond Brook Marsh. He departed quickly.
The whirlpool was back, today with a stick caught in it.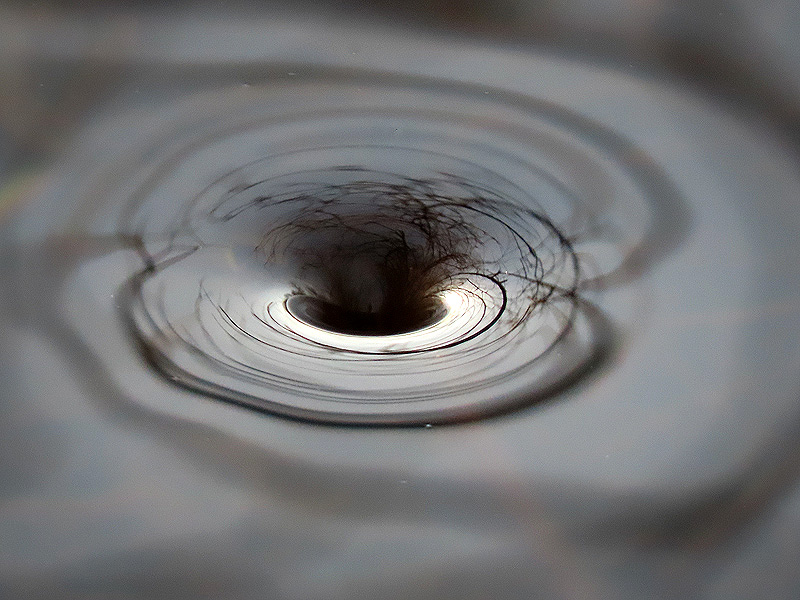 I freed the stick.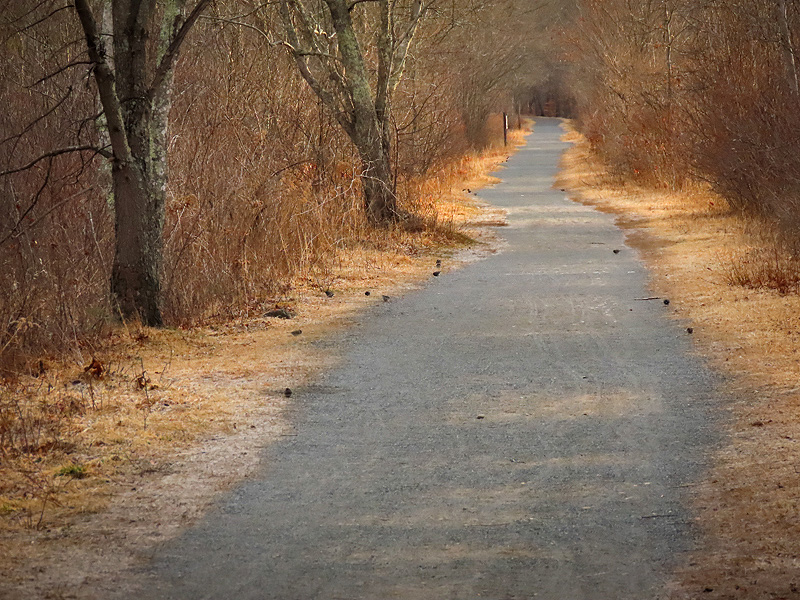 Dark-eyed Juncos (Junco hyemalis), primarily a winter bird, were out in force.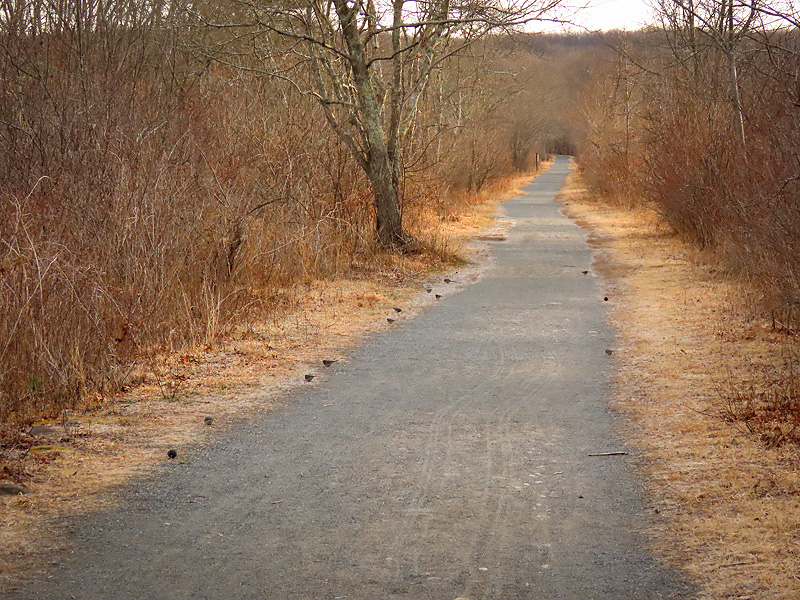 They kept ahead of me as I walked east on the trail.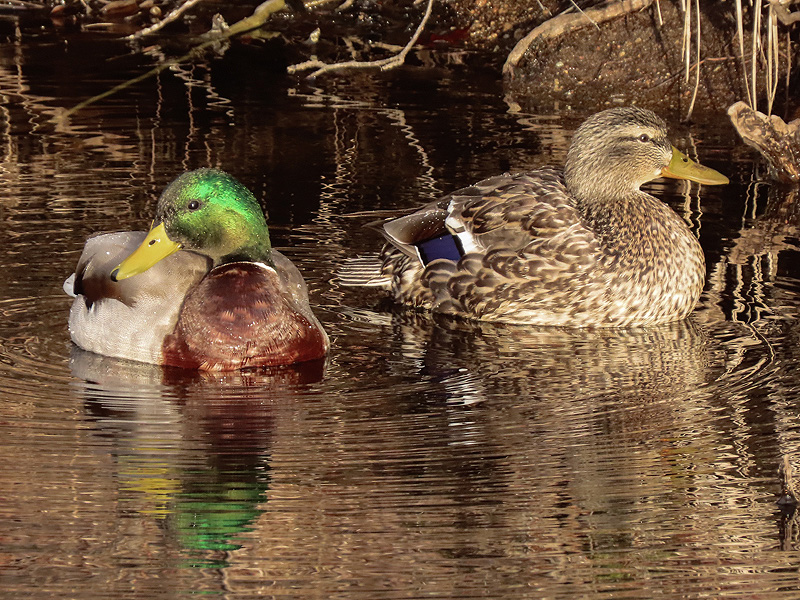 A pair of Mallards (Anas platyrhynchos) in their usual channel spot.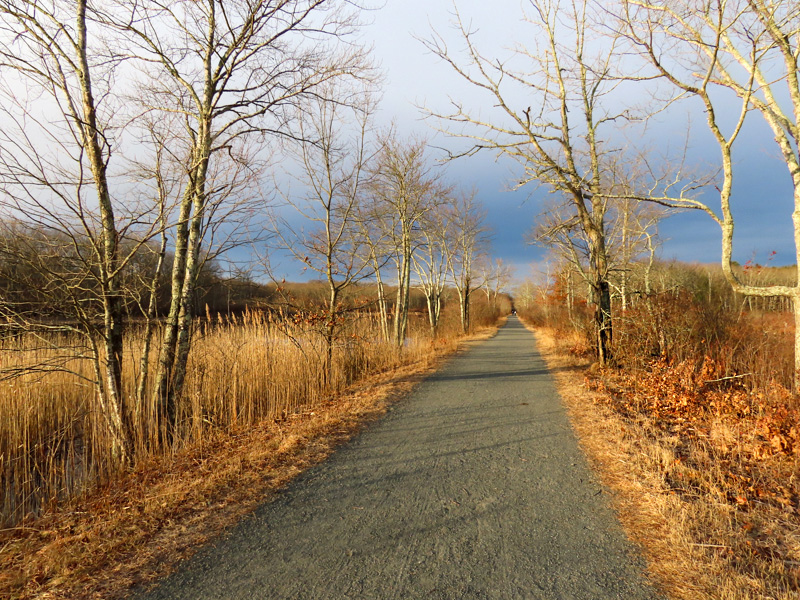 Lovely warm early sun though dark clouds to the west for awhile.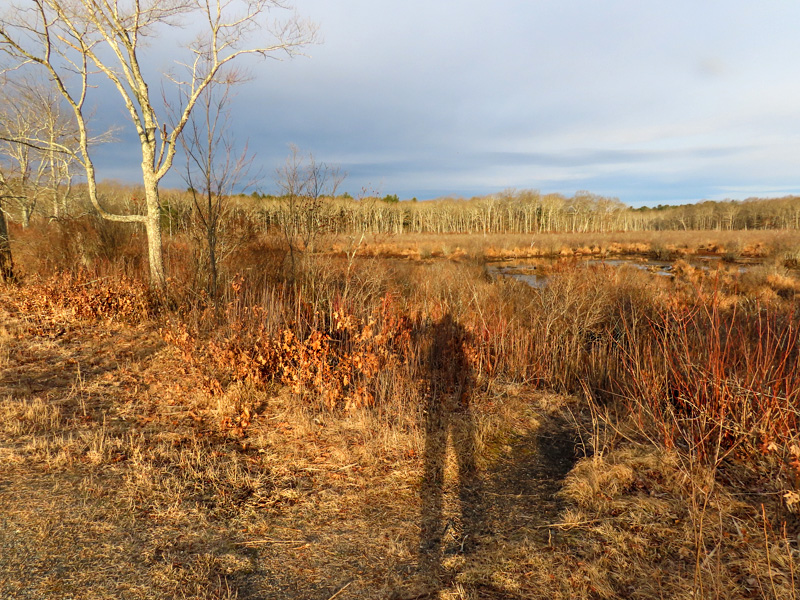 Selfie.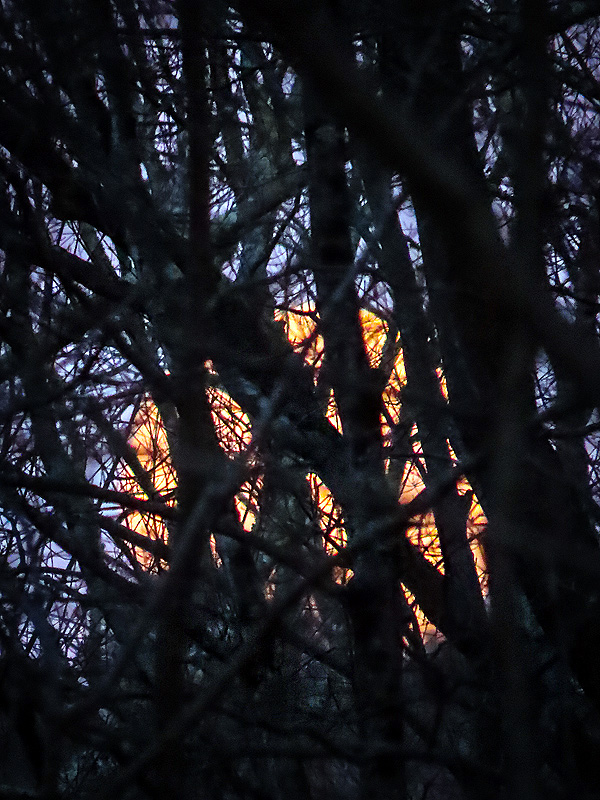 March 9th. Moonset through the trees at the Route 85 trail head.

Same day, an afternoon walk east of Route 2 towards the Jeremy River Bridge. Temp above 60. Wood Frogs (Rana sylvatica) in full chorus.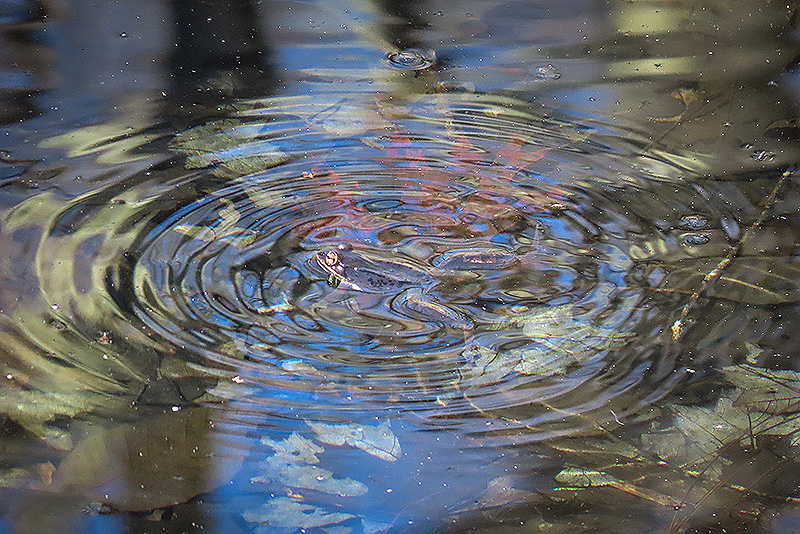 Ripples echo the frog's calls.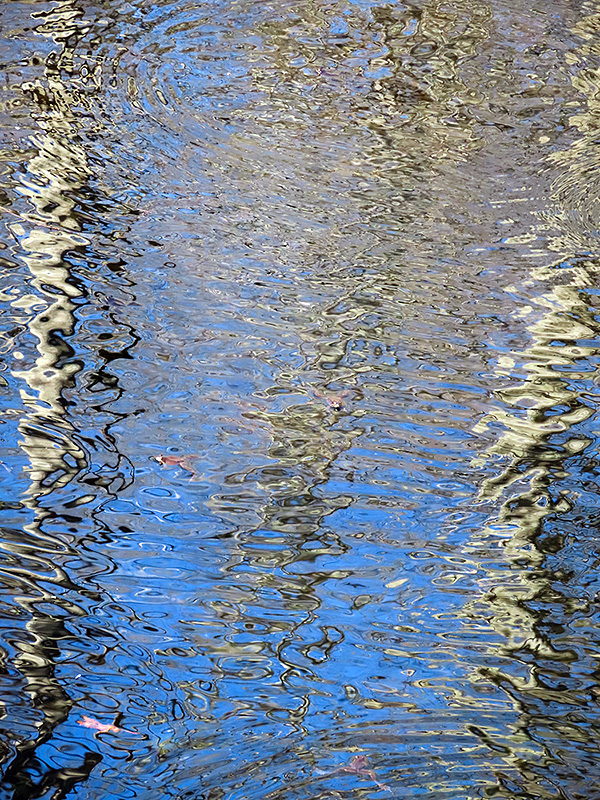 Frog ripples everywhere, intersecting.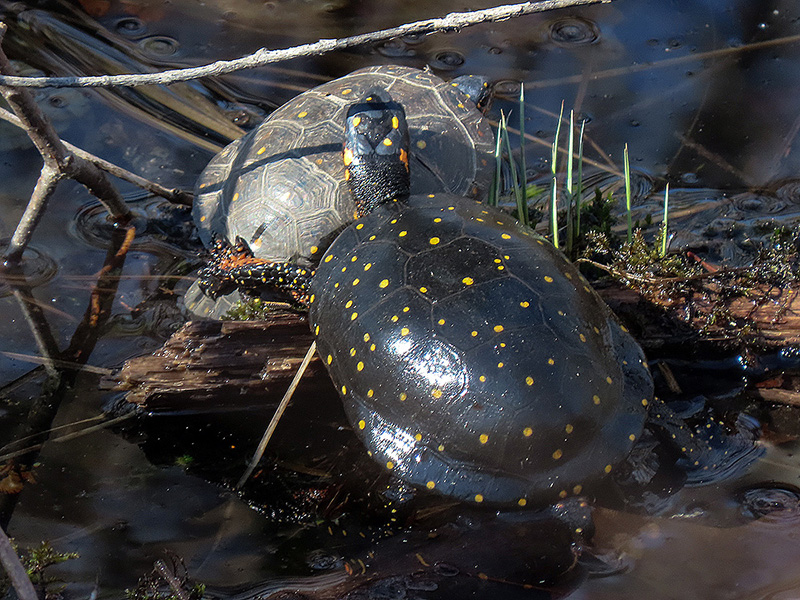 Spotted Turtles (Clemmys guttata), a second nice find of the day.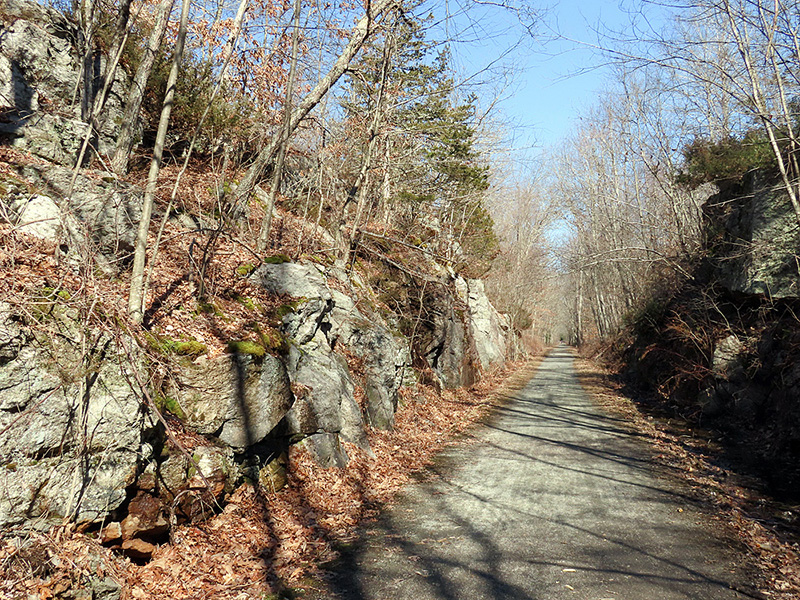 On the right side of this rock cut, there's a shallow ditch...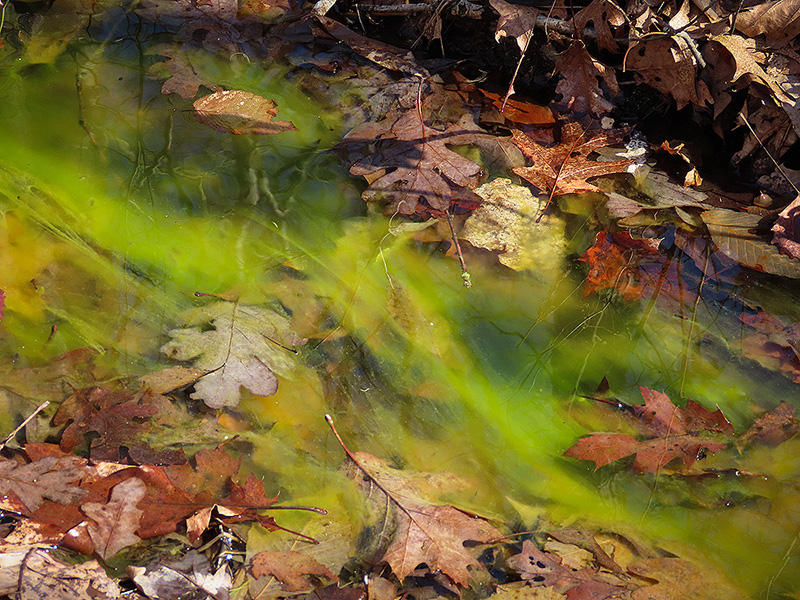 ...alive with filamentous algae.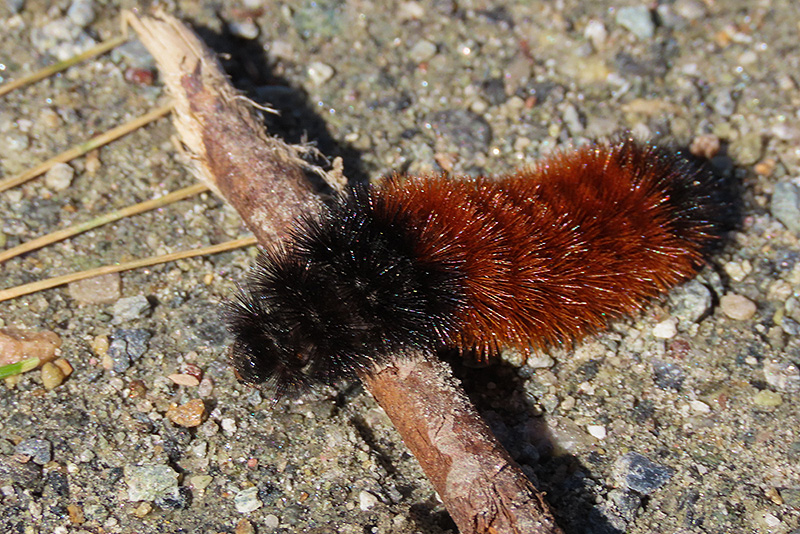 And a third nice find, a Woolly Bear (Pyrrharctia isabella), caterpillar of the Isabella Tiger Moth.