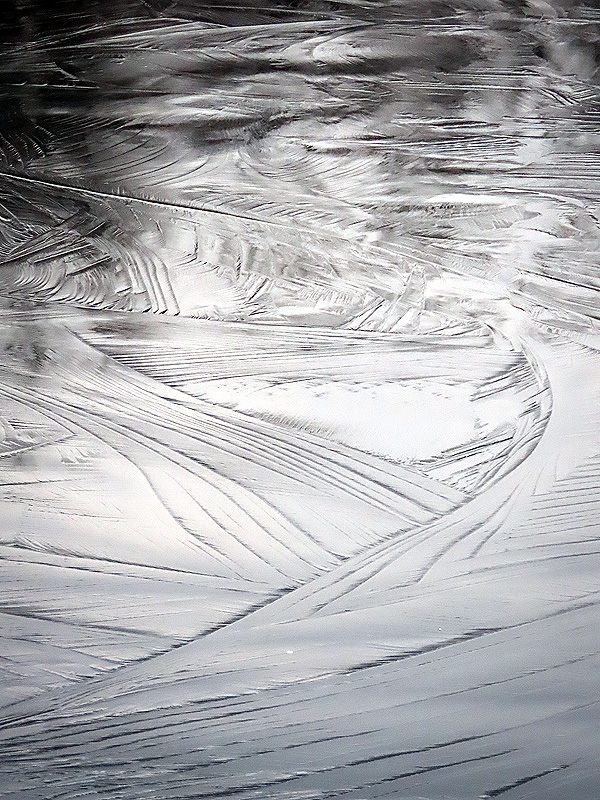 February 9th. Eighteen degrees and crystal patterns in thin ice.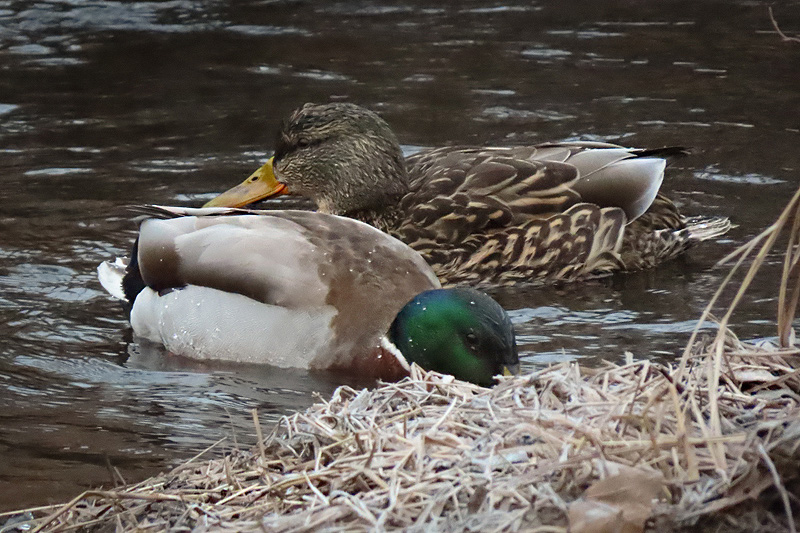 Mallards (Anas platyrhynchos) found open water far down the channel side.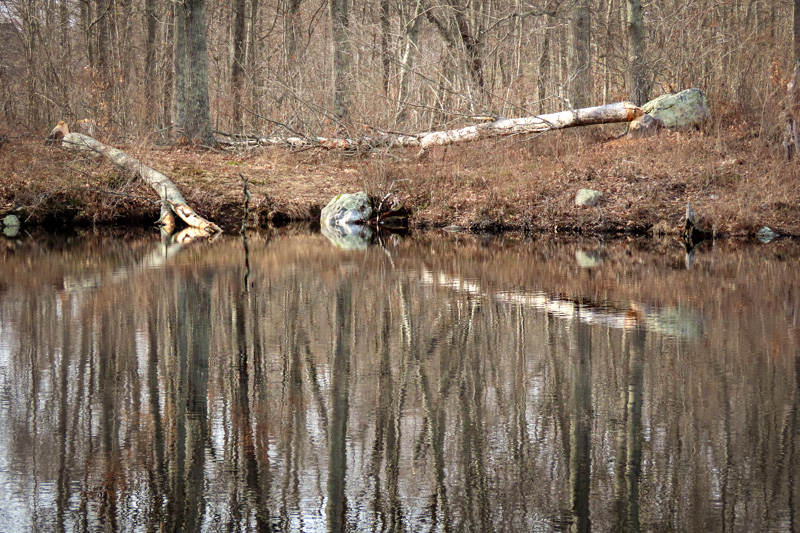 February 12th. Finally, a day without rain, and temps in the 40s. Just east of Route 207, beavers have finally felled a couple of trees that they started on two years ago.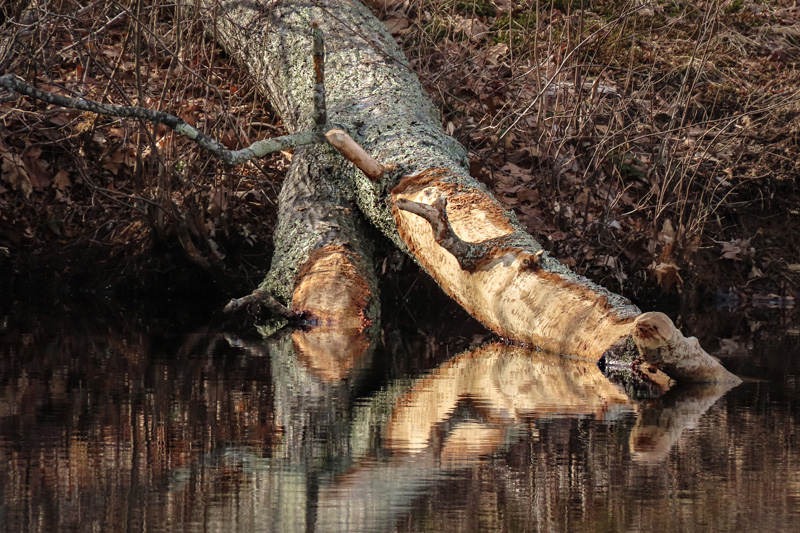 They've been chewing off the bark down at the water's edge.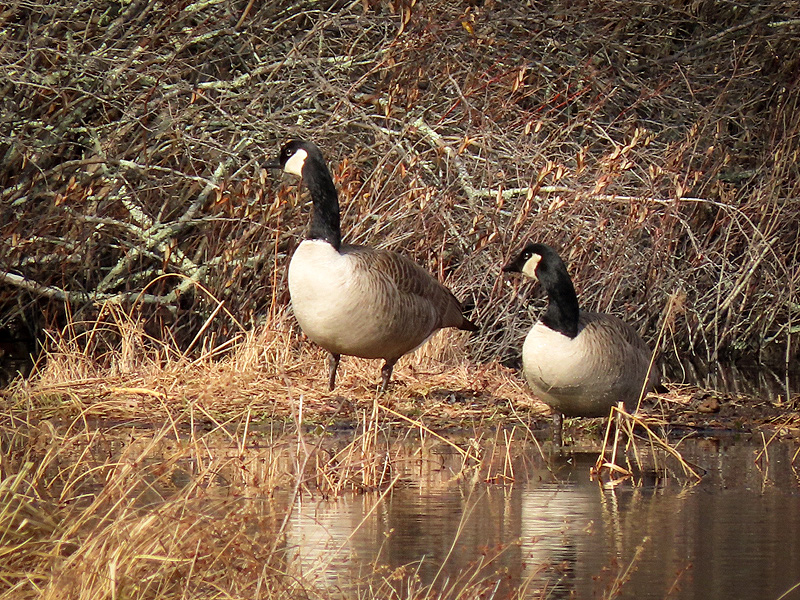 Pleasantly surprised to see Canada Geese (Branta canadensis) on the pond there. Welcome back!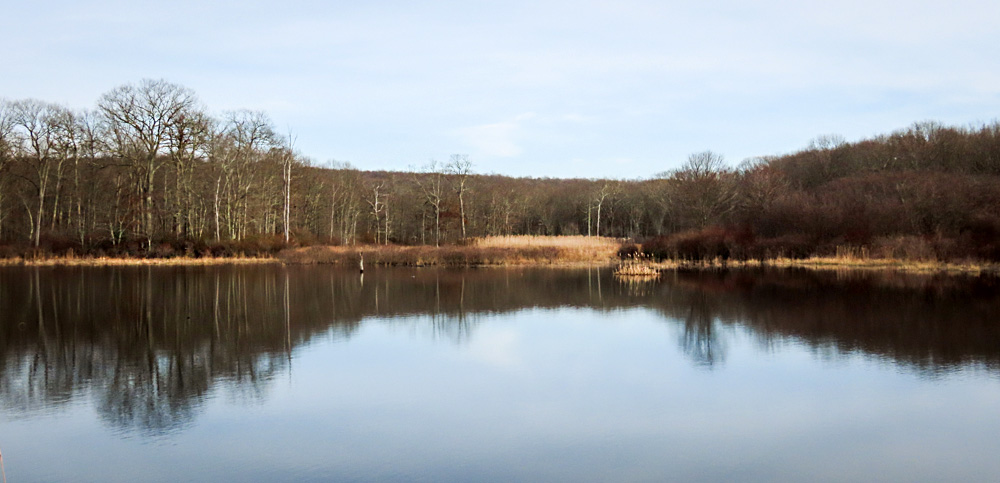 Nice warm light back at Raymond Brook Marsh.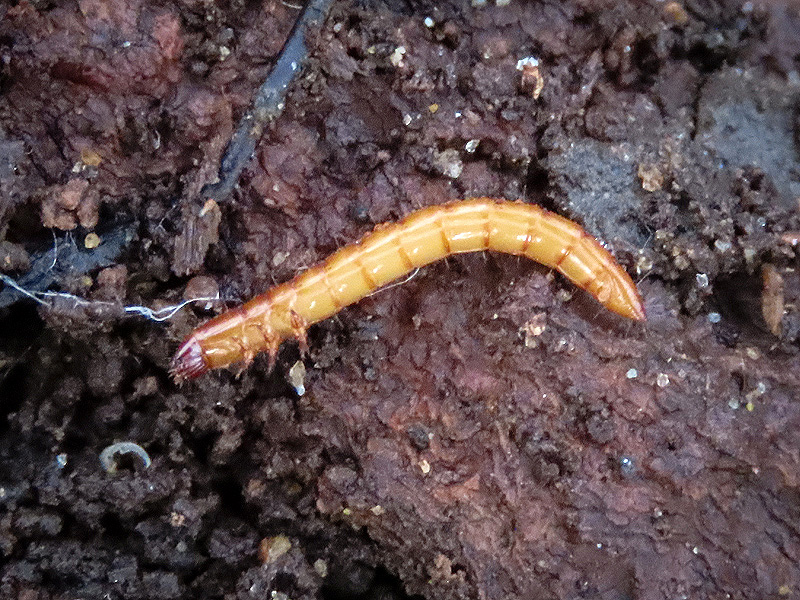 Turned over a few logs and found this wire worm (beetle larva)...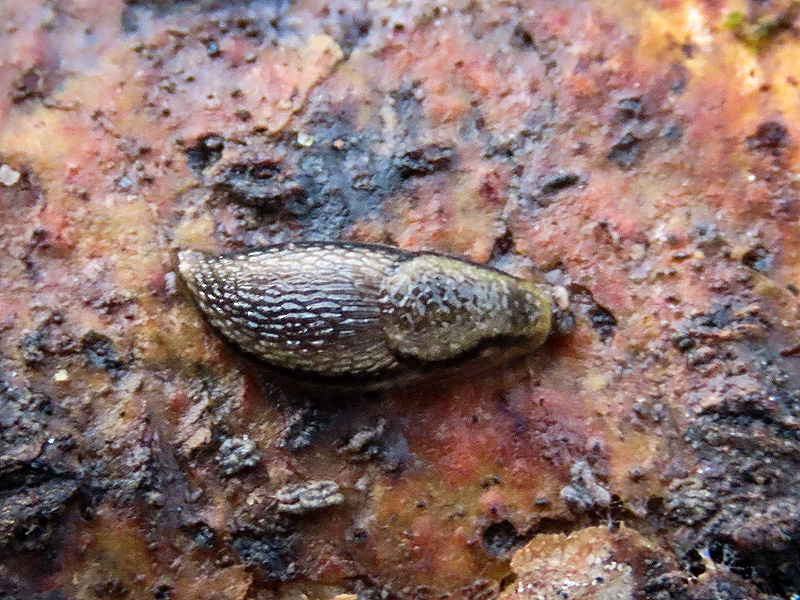 ...and a slug.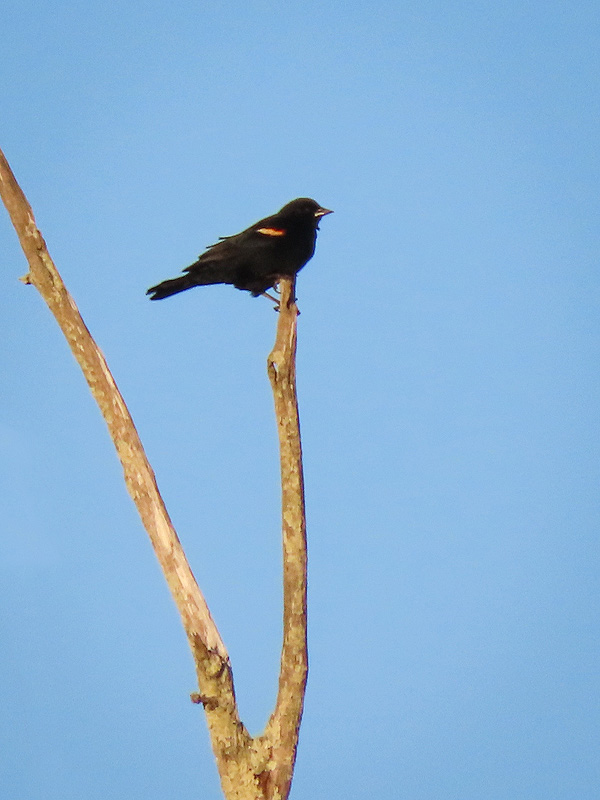 February 14th. The first Red-winged Blackbird (Agelaius phoeniceus) of the year at Raymond Brook Marsh.
High up and far out on the marsh, he called a bit, then flew off. Still, an unmistakable promise of spring ahead.
February 15th. What do you know, an active Water Boatman on a small patch of open water near shore.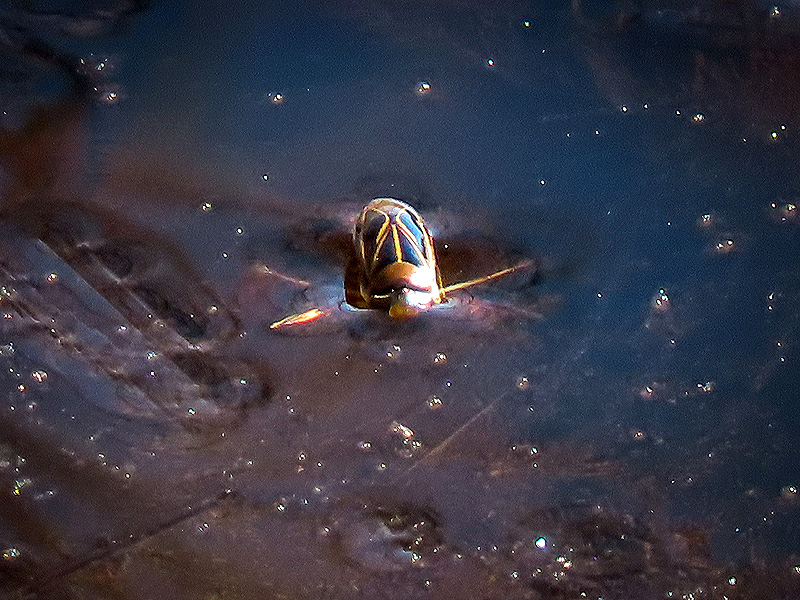 This may be Hesperocorixa atopodanta according to Dr. Jane O'Donnell. (I'll check the UConn collection next week.)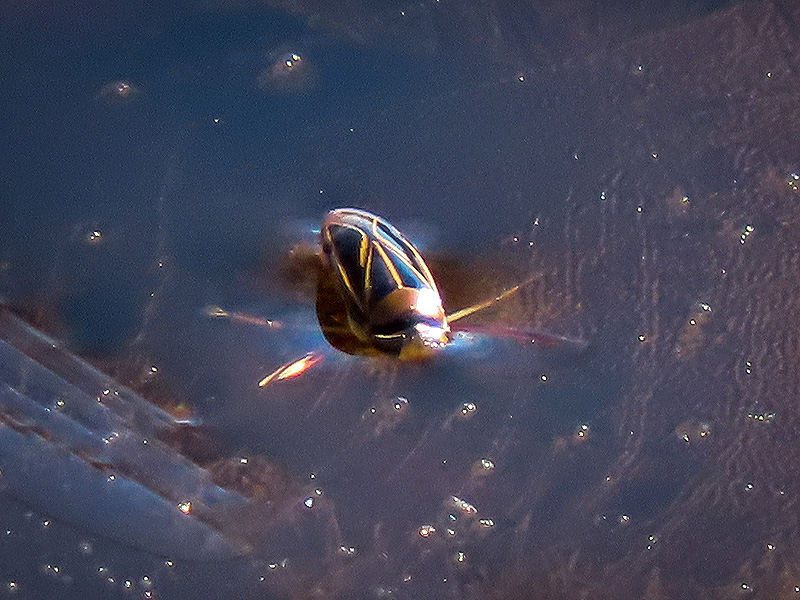 In any case, Family Corixidae. Note two pair of oar-like swimming legs.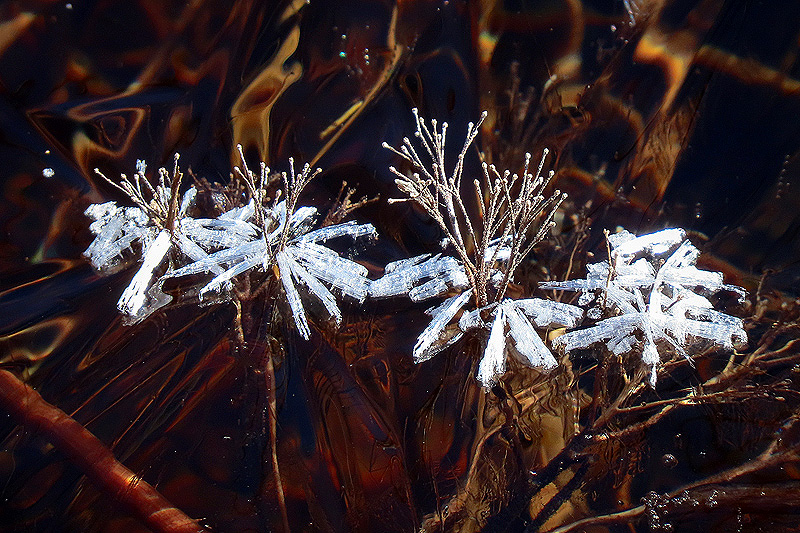 Frost on emergent flower heads of what I'm guessing was Tall Meadow Rue last summer.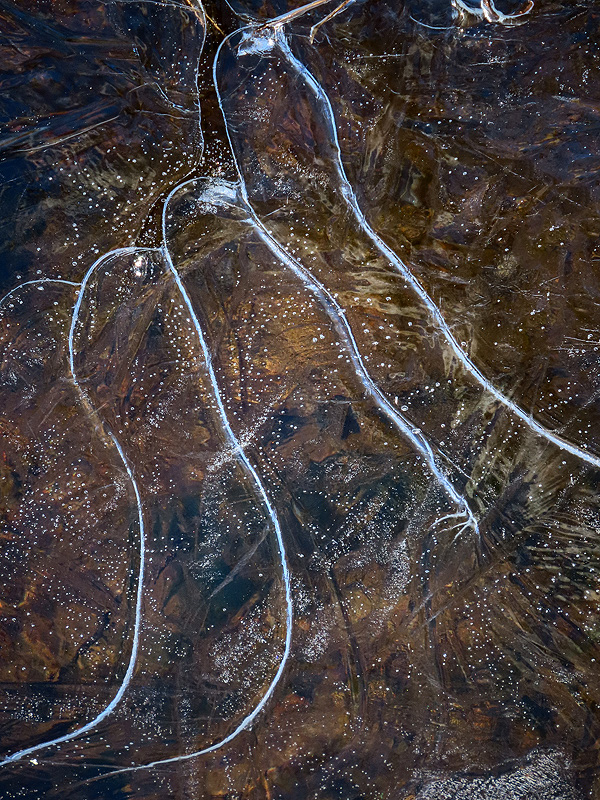 Patterns in fresh overnight thin ice.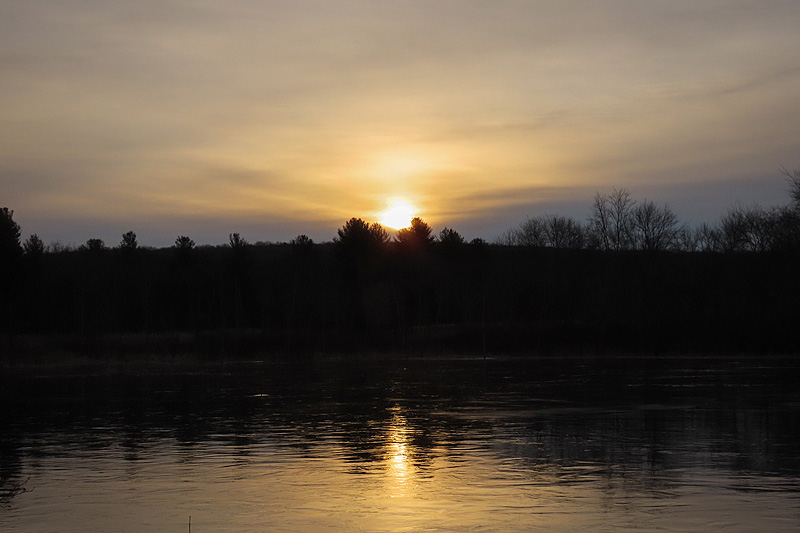 February 16th. Cloudy sunrise.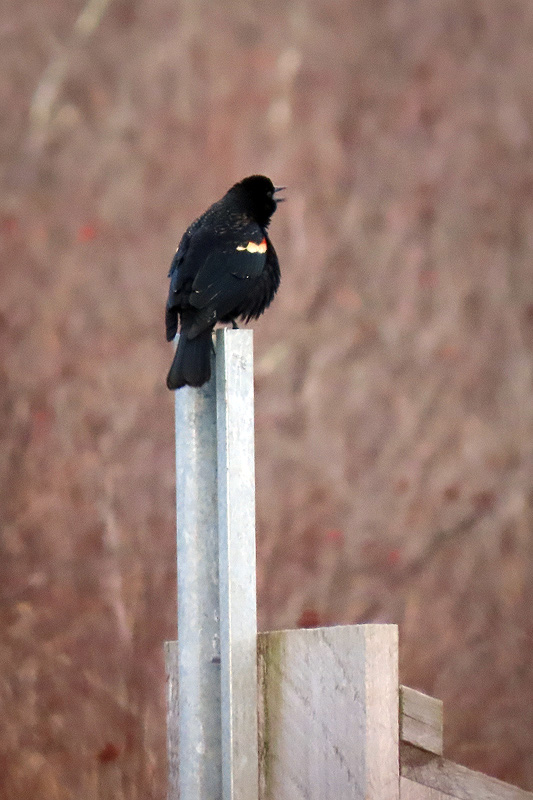 One of three male Red-winged Blackbirds (Agelaius phoeniceus) calling...
...looking around...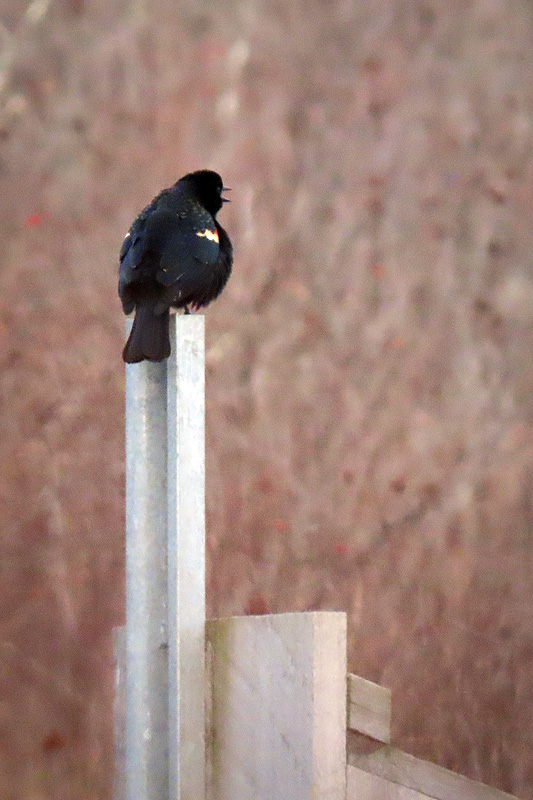 ...calling again. It will be weeks before females start showing up.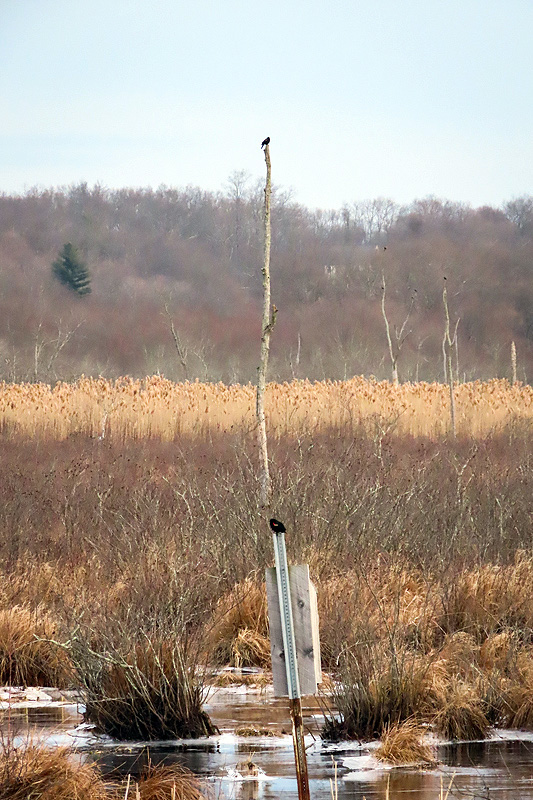 Only other males to compete with now.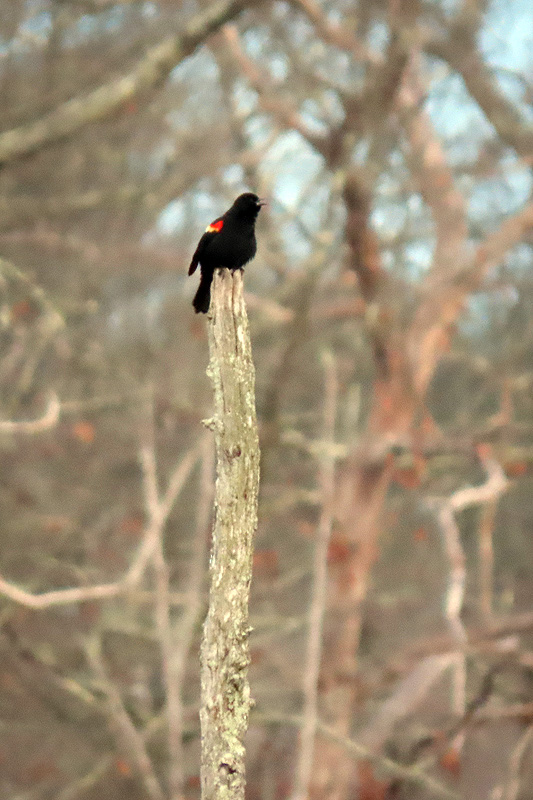 Fifteen minutes later when I walked back by, the blackbirds were far out of sight and only dimly heard.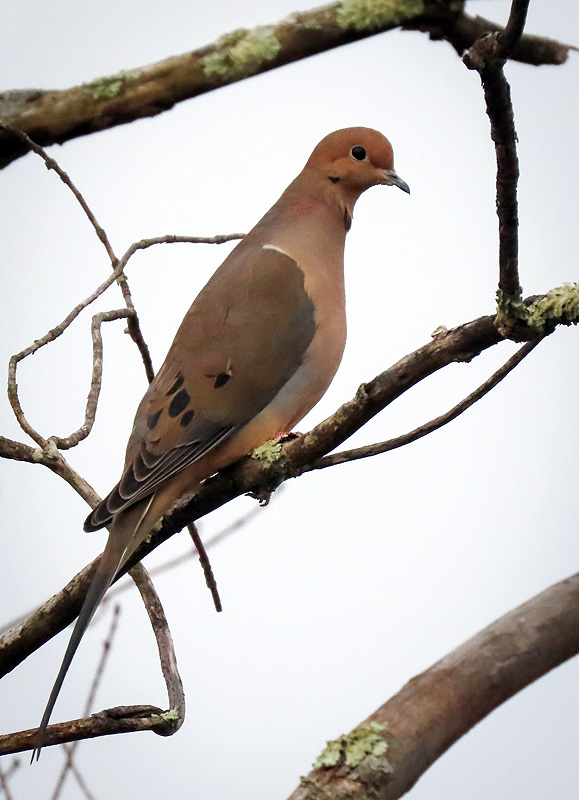 Mourning Dove (Zenaida macroura).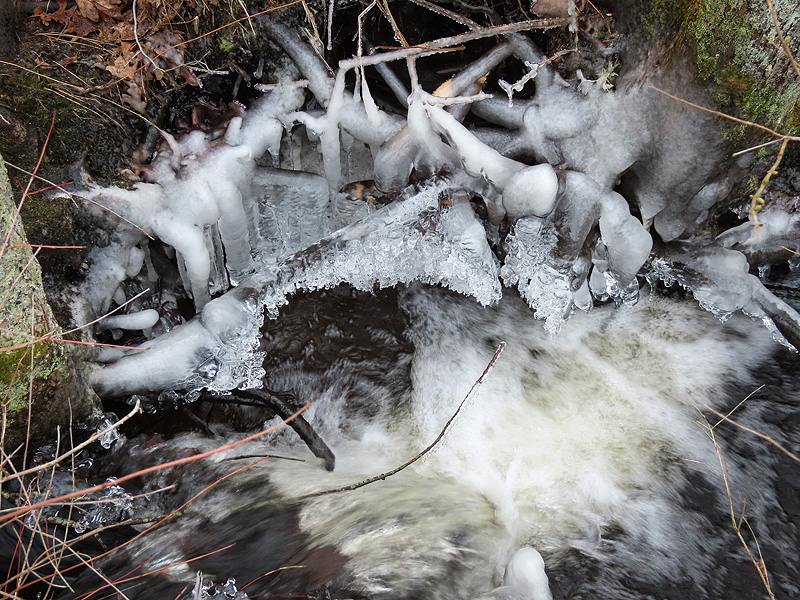 Ice at the outlet stream.
Thin ice on the marsh.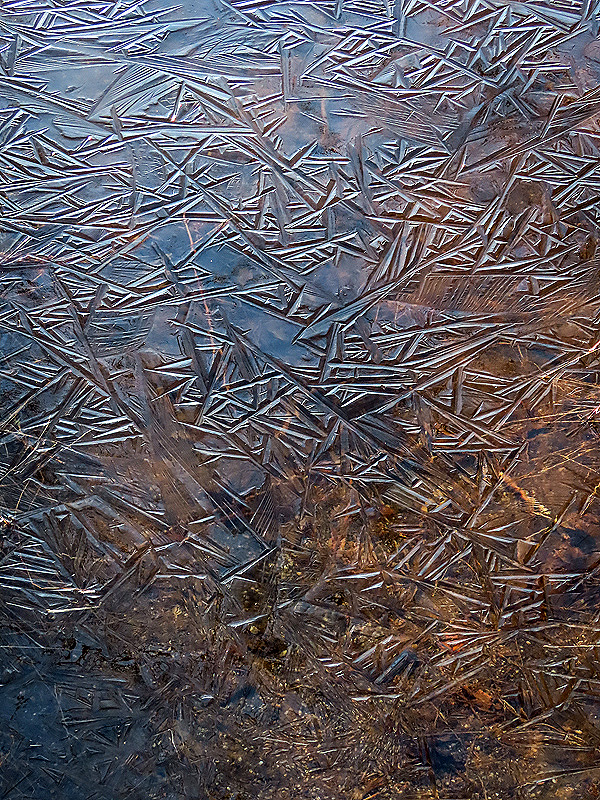 February 17th. More fresh ice.