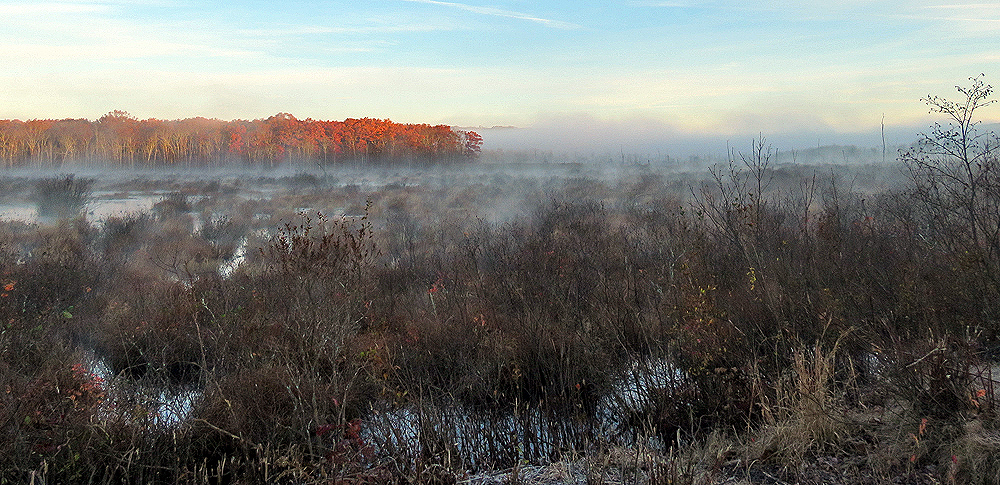 November 4th. Ground fog over the marsh.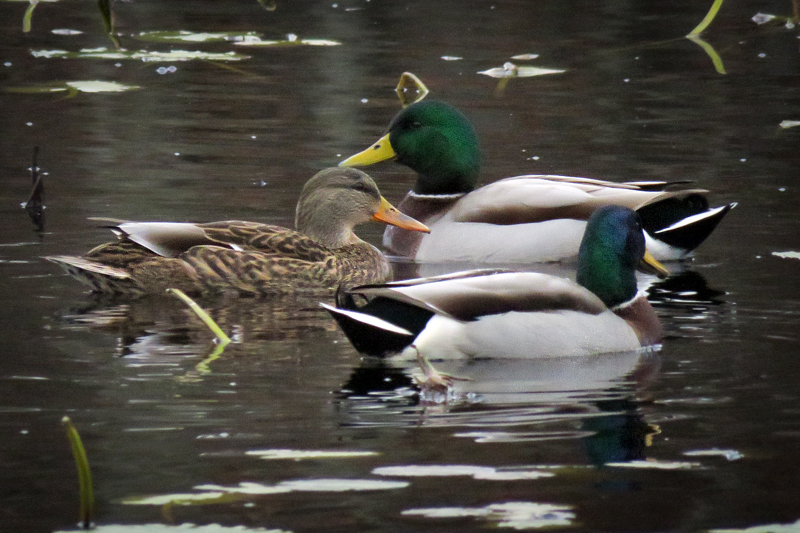 November 5th. Mallards (Anas platyrhynchos) on the marsh this morning.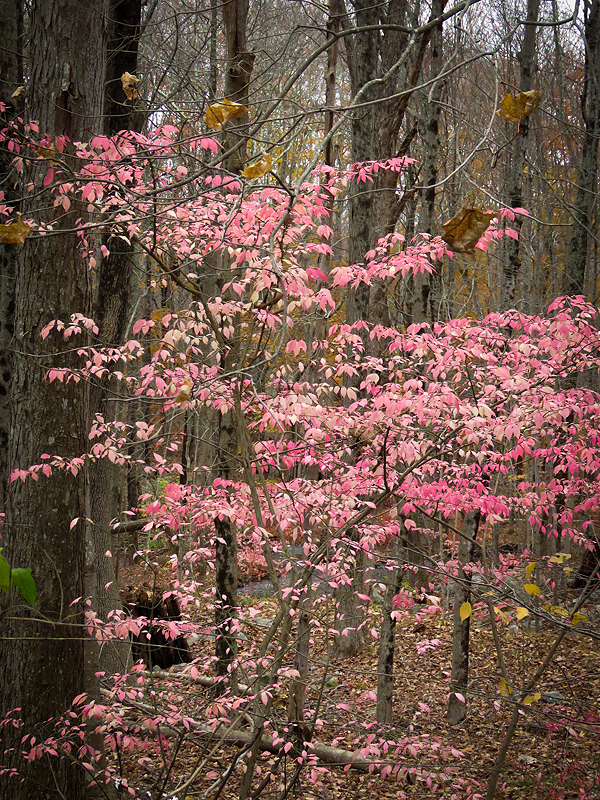 Winged Burning Bush (Euonymous alatus) is both invasive and poisonous to pets. (Perhaps poisonous to insects too as I almost never see feeding damage.)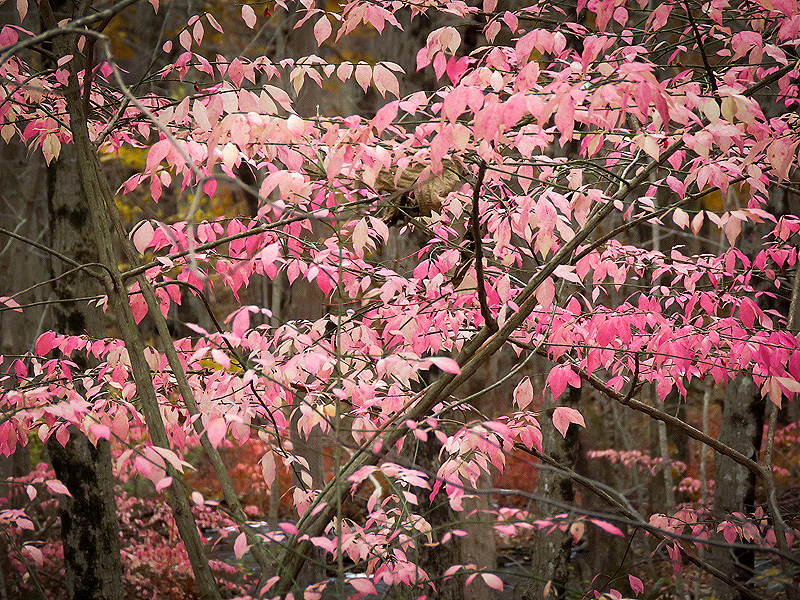 It makes up much of the forest understory in Connecticut and is especially visible in the fall when leaves turn pink in shaded areas.
Orange fleshy seeds.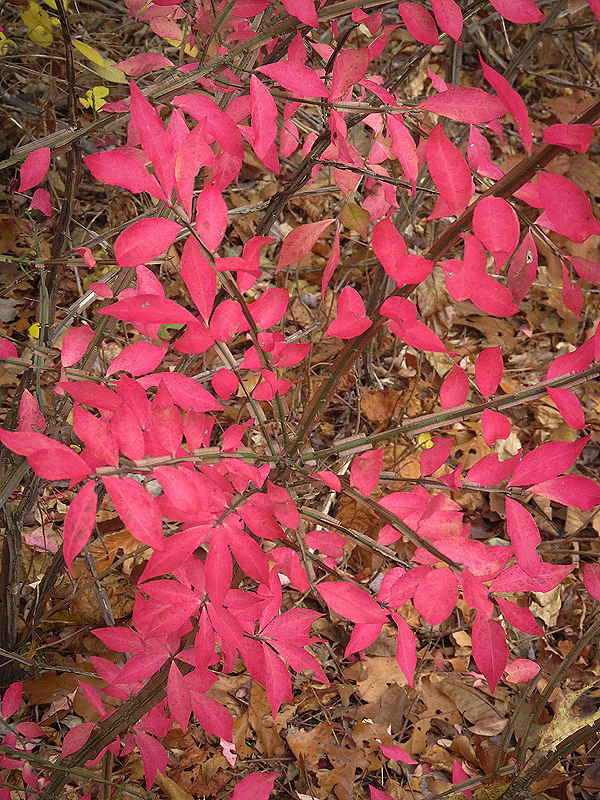 The more sun the plants get (e.g., at forest edges), the redder the leaves in fall.
The corky "wings" on the stems - especially on plants grown in the sun - are definitive at any time of year.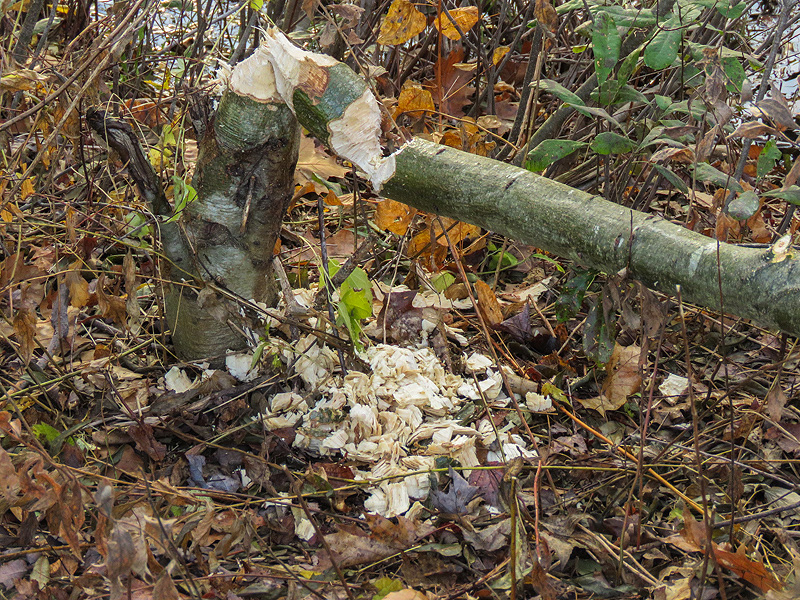 November 8th. Beavers have been active, cutting trees and dragging branches across the trail.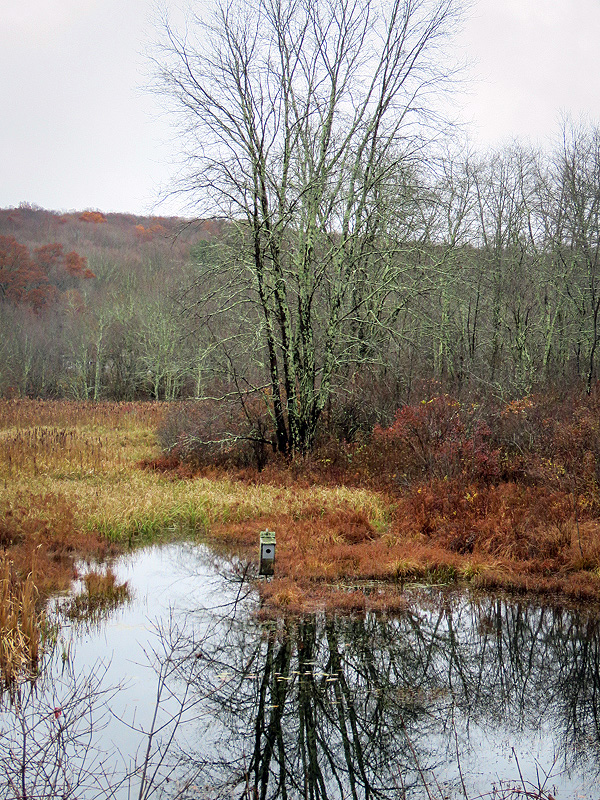 November 10th. Looking like late Fall. Green in the trees is lichen.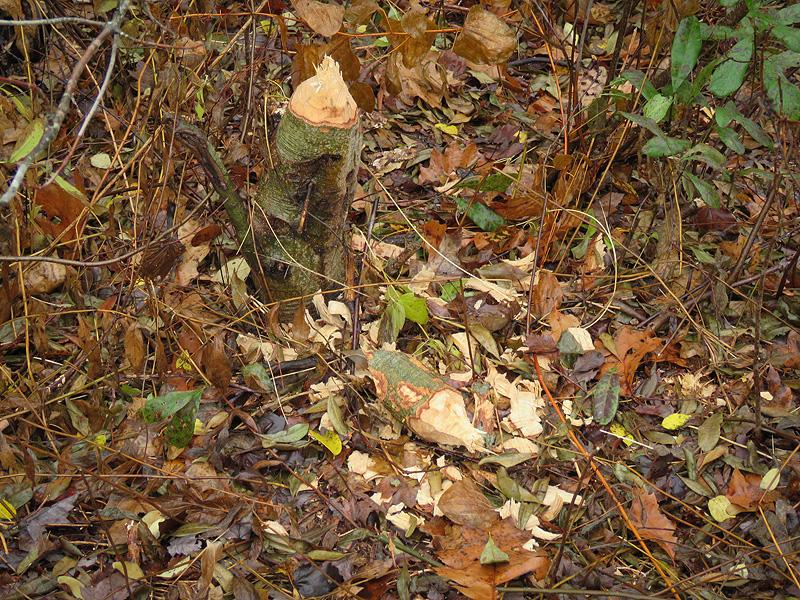 November 8th's Beaver tree has been hauled away...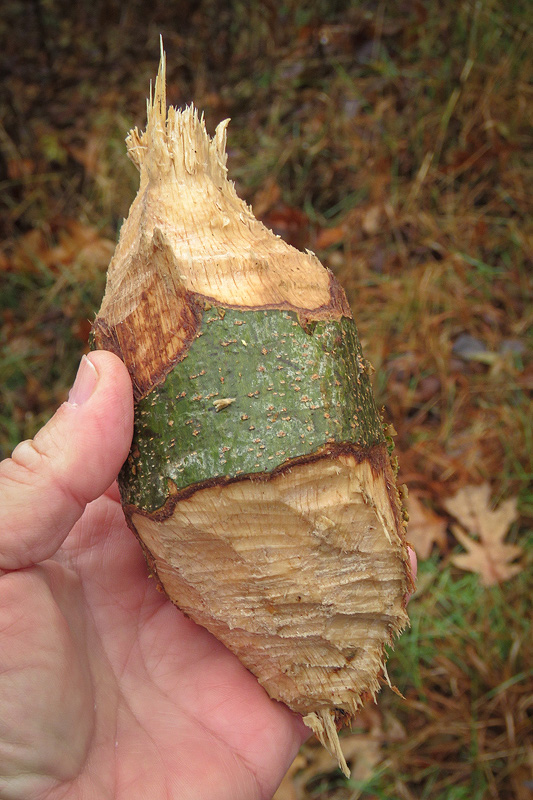 ...leaving behind this souvenier.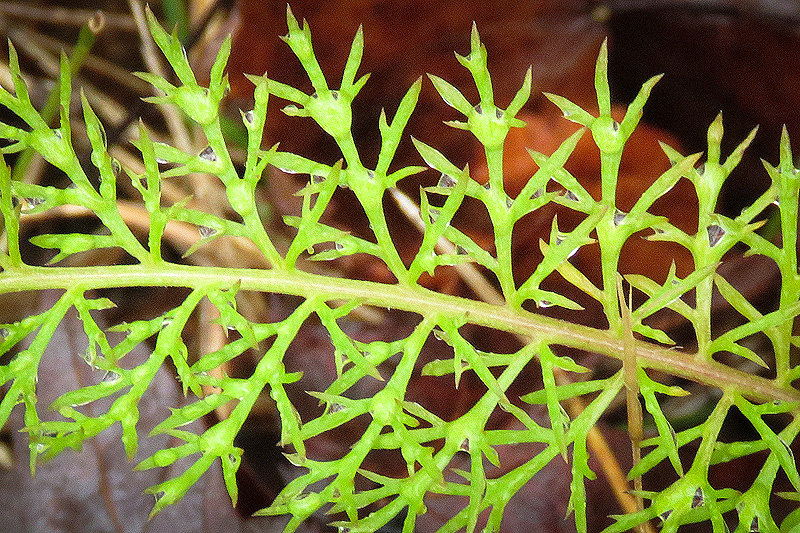 Next year's Yarrow (Achillea millifolium)...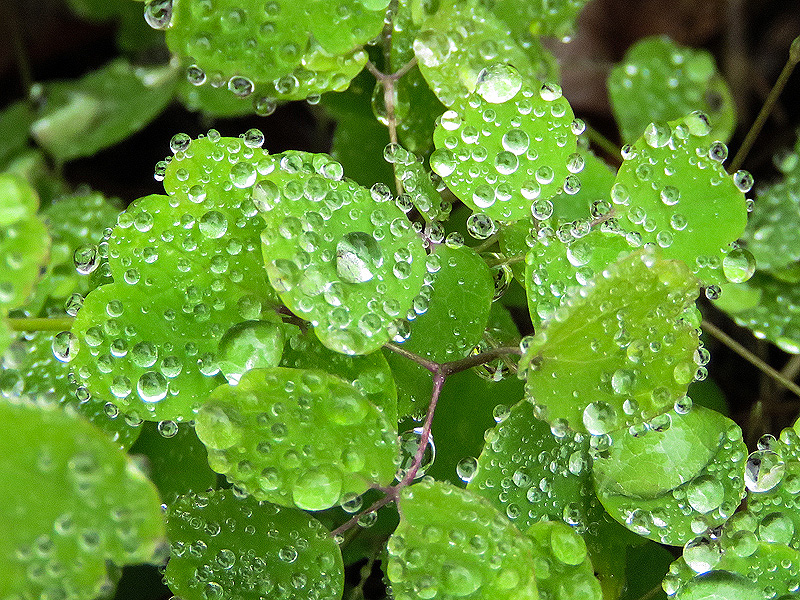 ...and next year's Rue (Thalictrum sp.).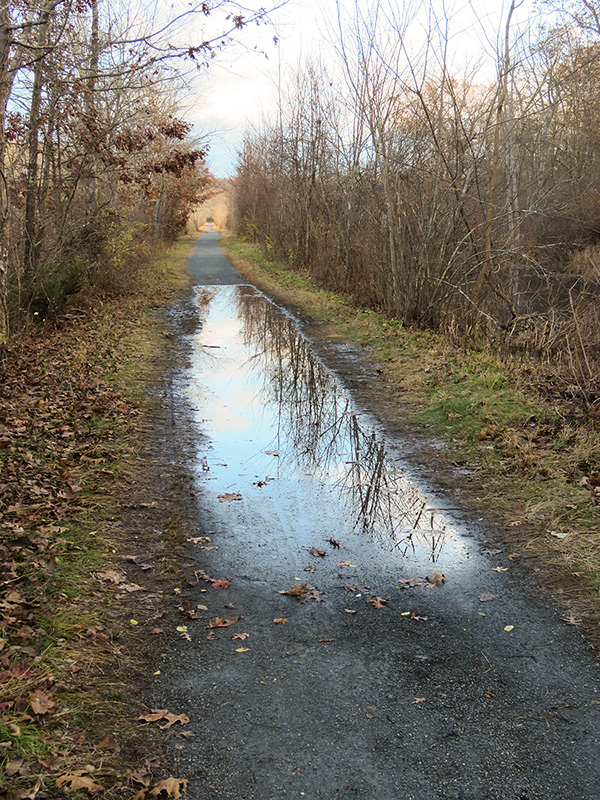 November 14th. Looking east towards Raymond Brook Marsh coming in from Old Colchester Road after yesterday's heavy rain. Choices are wade through the water or risk slipping in the mud on both sides. Mud and standing water also an issue west of Troiano Pools. These low areas are an ice hazard in winter. Surface needs to be raised.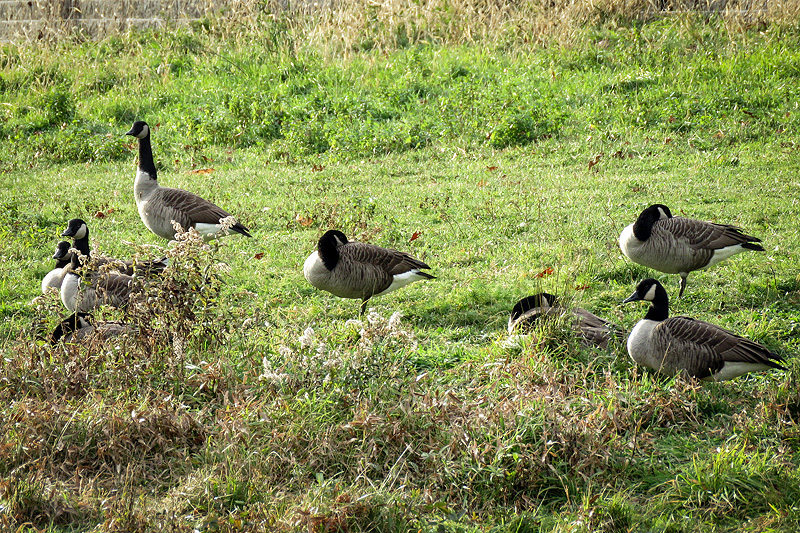 A brief afternoon stop at Cranberry Bog. This is roughly half of the Canada Geese (Branta canadensis) still hanging around there.
I was being watched.
As the woods start just east of Cranberry Bog, an oil sheen on the trail surface that seems to be coming up from water-soaked soil below.
Odd ducks.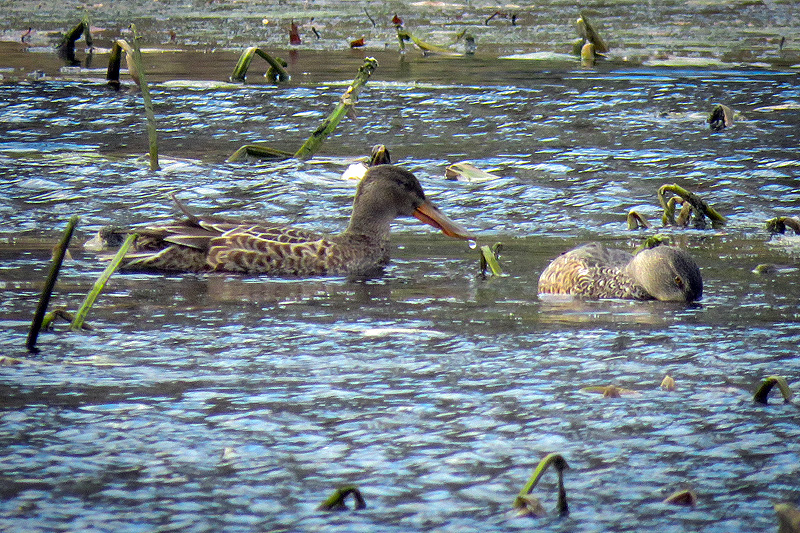 Ah, check out that beak! Northern Shovelers (Anas clypeata).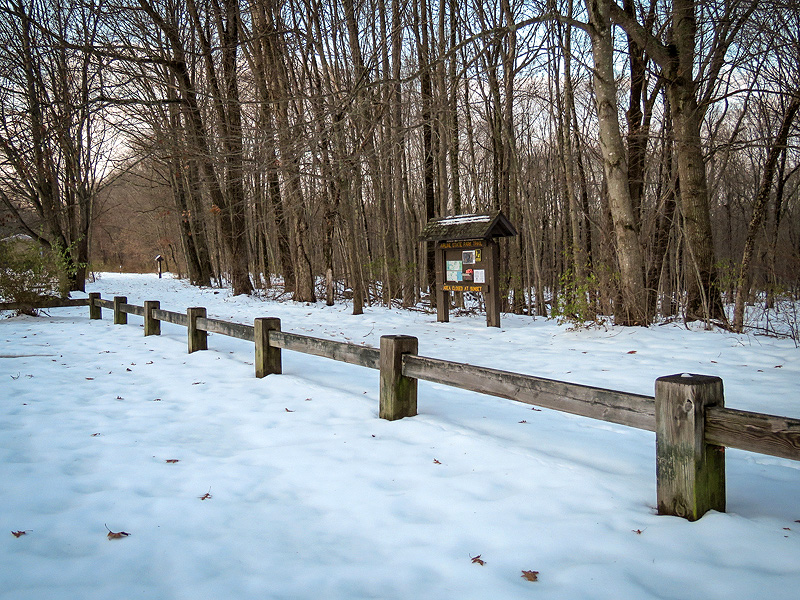 November 17th. Two days after November 15th's 6 inches of snow, plus rain.
Looks like several people got out on the trail yesterday.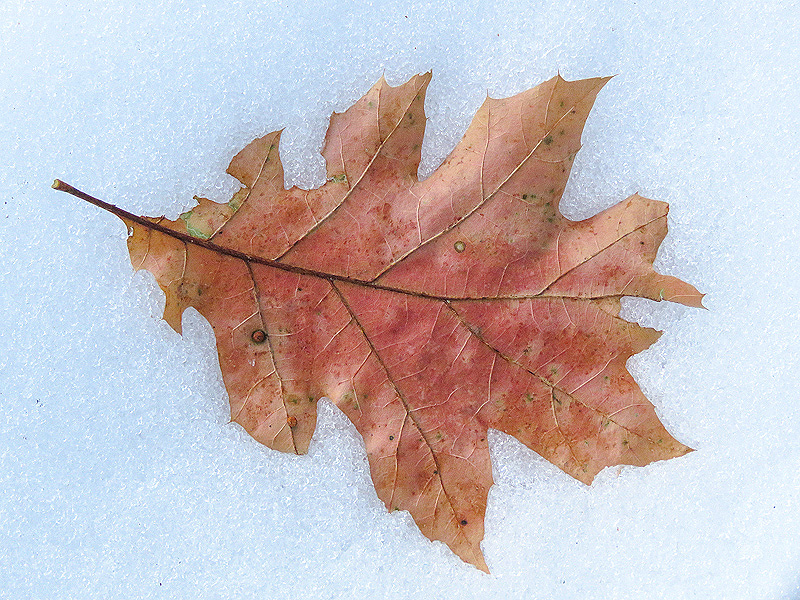 Lots of leaves blown onto the snow.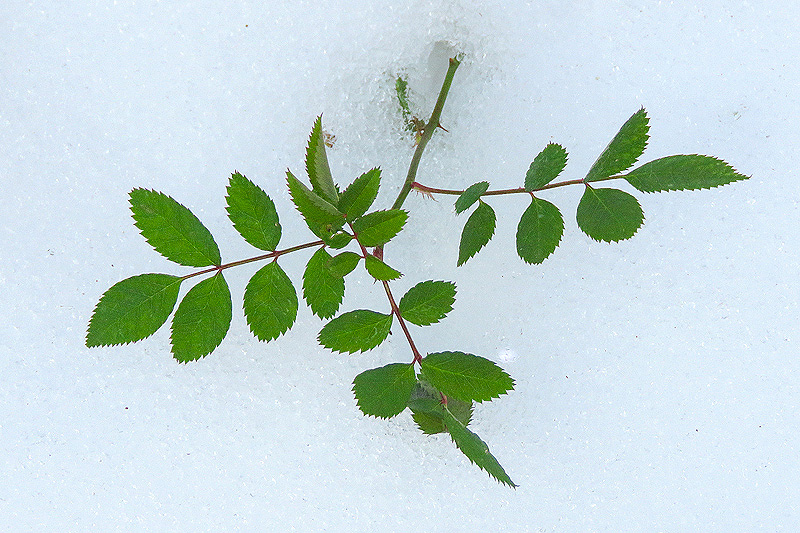 Nice to see a little green.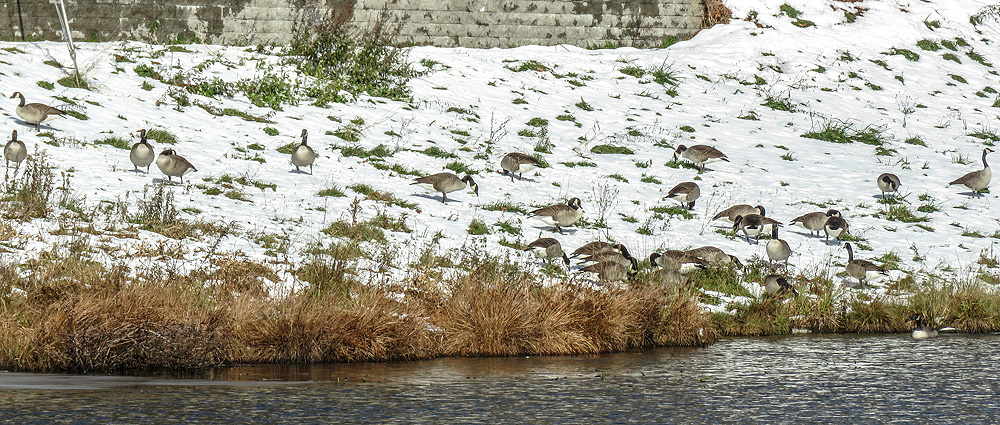 Early afternoon at Cranberry Bog. I count 28 Canada Geese (Branta canadensis) in this photo.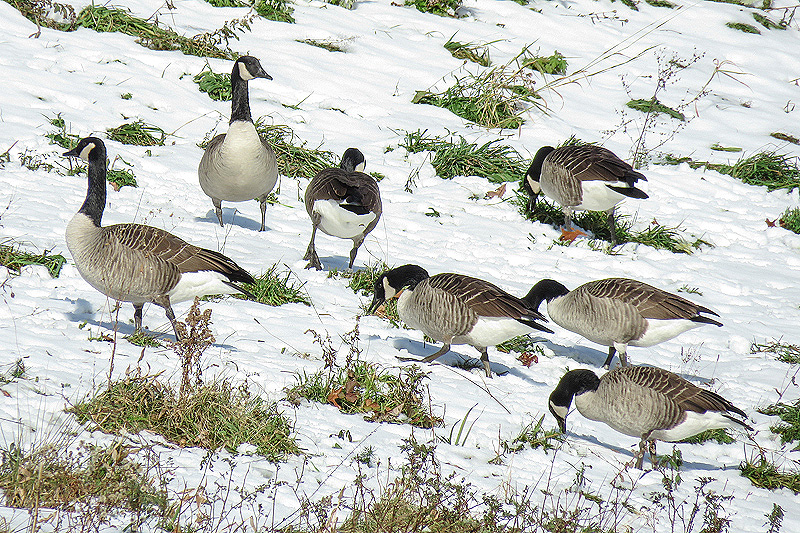 The birds fed on grass clumps poking through the snow.