---

Along the Air Line... 2015 - Fall, Part 9


The Air Line Trail in Eastern Connecticut - Stan Malcolm Photos

---

m

Home Page
Stan Malcolm Photo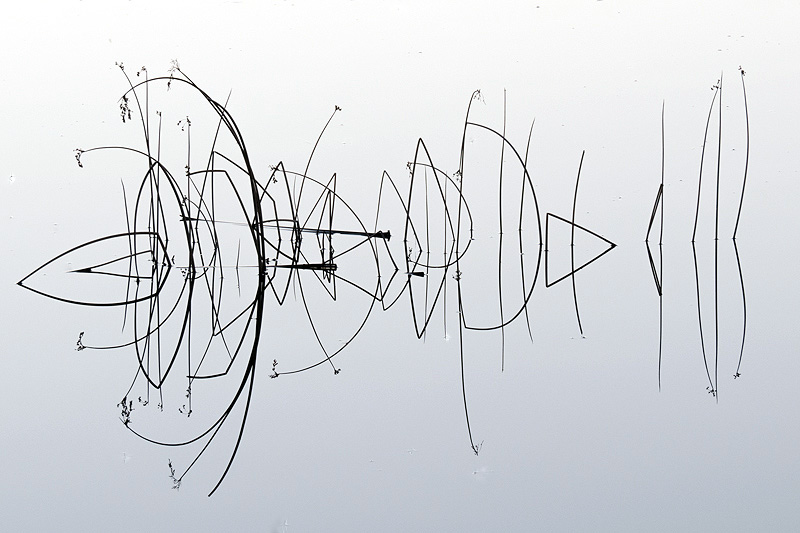 December 5th.
December 6th. Out earlier, hoping for a sunrise.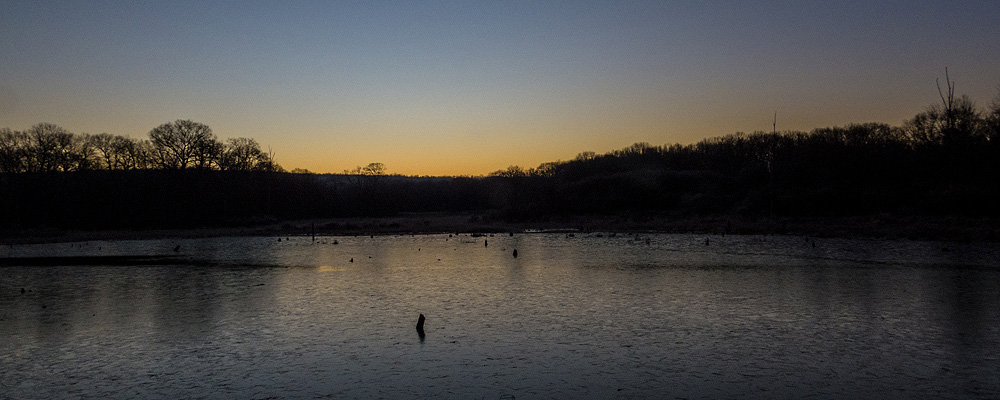 Unfortunately, not a cloud in the sky.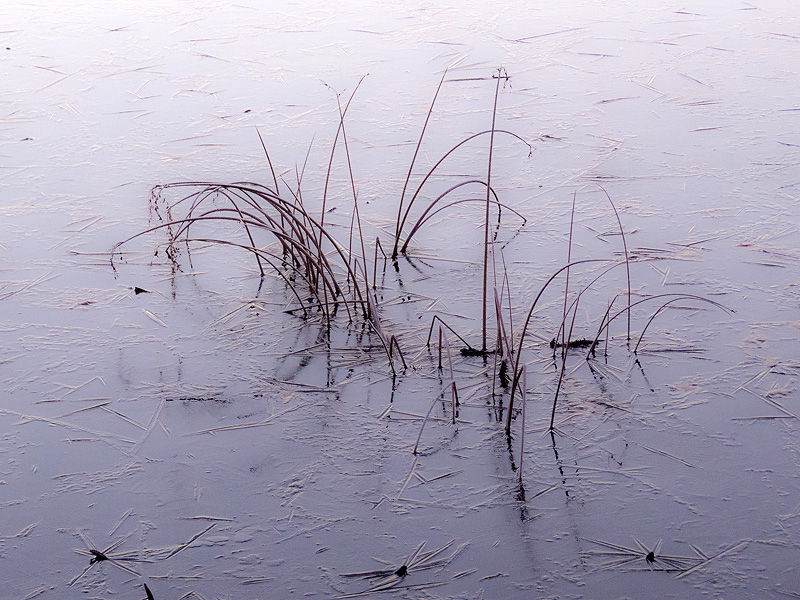 A couple of abstract views.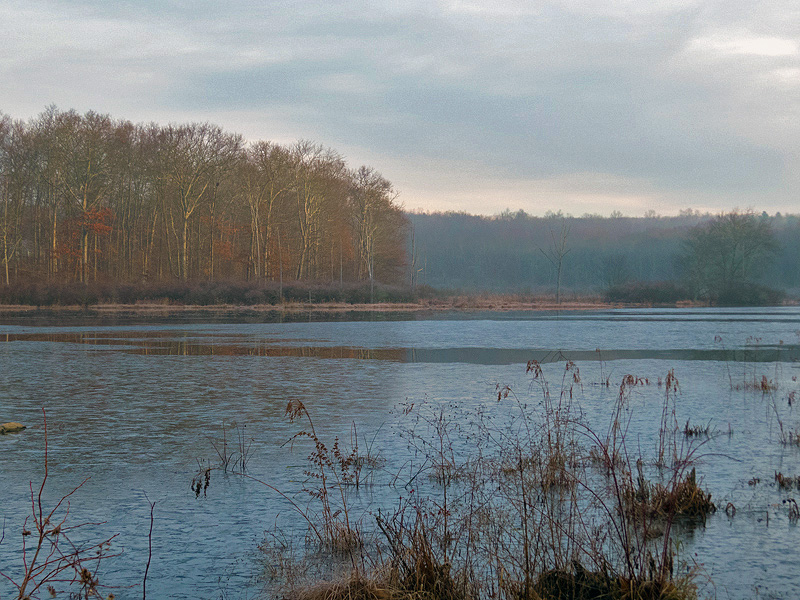 December 7th. The marsh east of Rouite 207. Pearl Harbor Day, and closer to home, my "Aetnaversary". I started working there December 7th, 1981 and remained until late 1995.
The same image, differently edited. (Neither version especially true to reality.)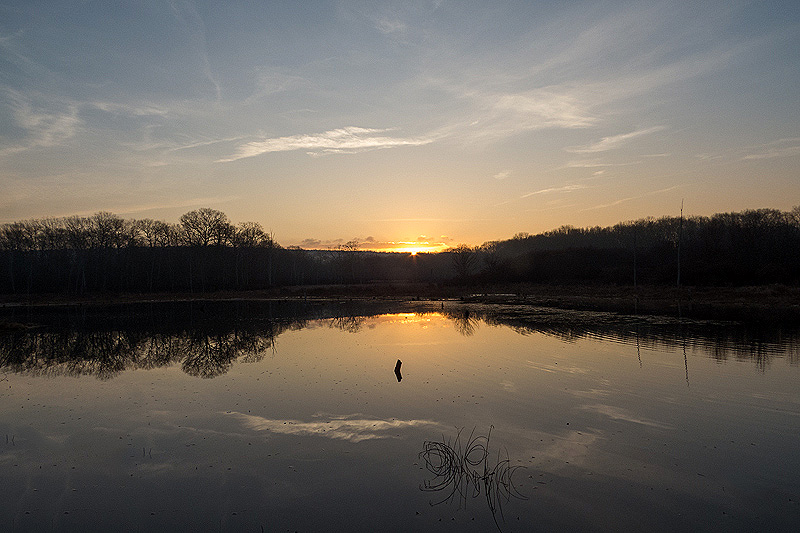 December 9th.
December 10th. An afternoon walk west from Old Colchester Road to Grayville Road.
Lots of Gray Squirrels (Sciurus carolinensis) making the most of high 50s temps.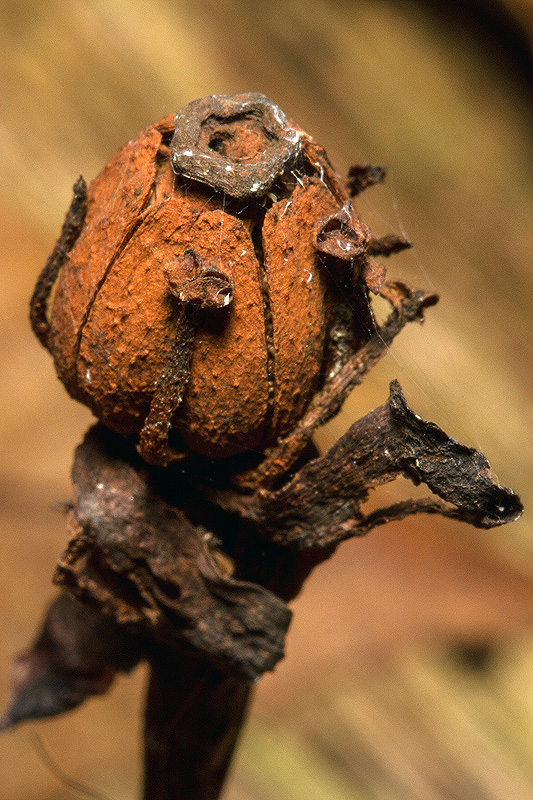 Seedpod of Indian Pipes (Monotropa uniflora).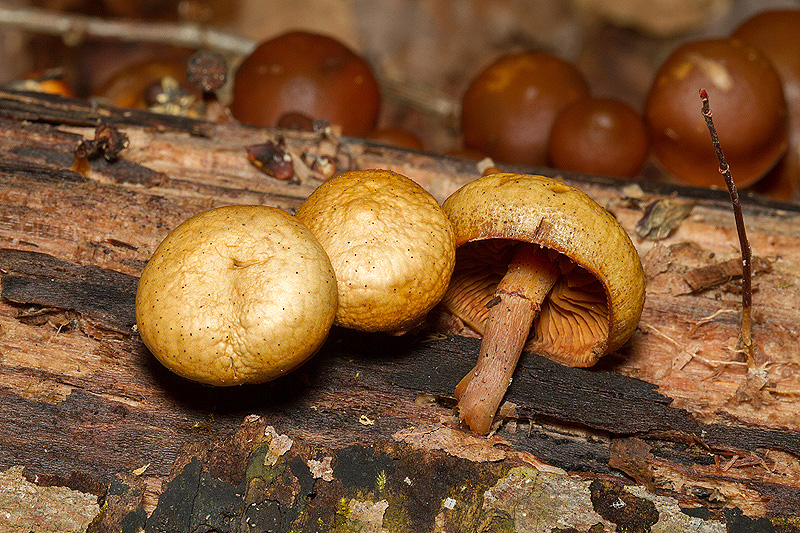 Thanks to Terry Stoleson for the following mushroom IDs. "The yellow ones look like Gymnopilus sp."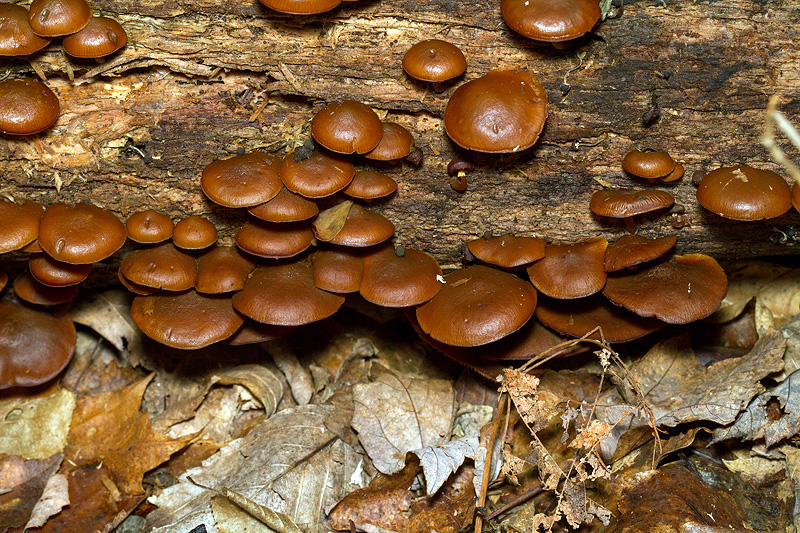 "You don't show the underside of the brown ones but compare those to Galerina autumnalis."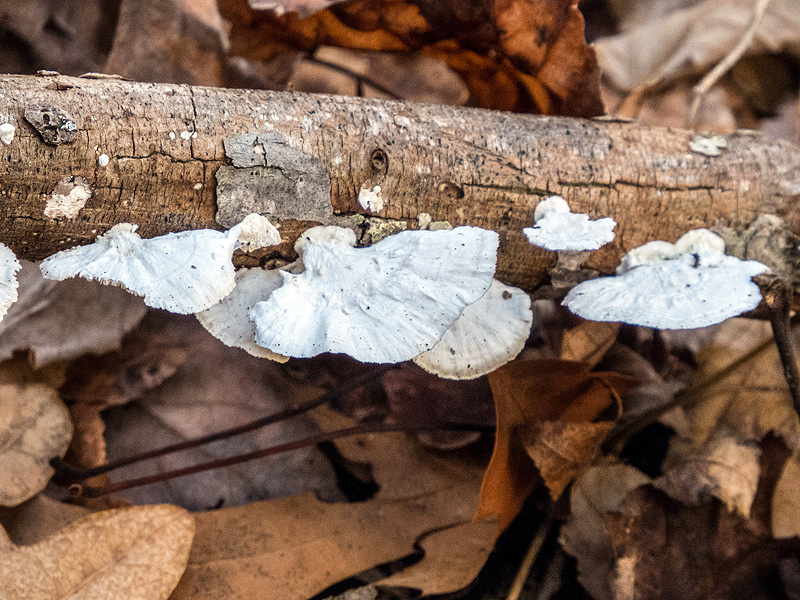 "Poronidulus (now Trametes) conchifer".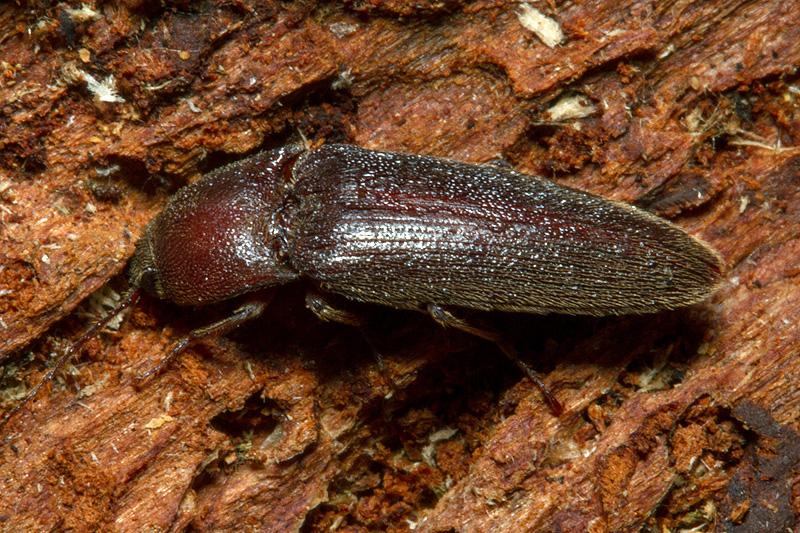 Spent some time poking around under loose bark of fallen trees. This is a Click Beetle (Family Elateridae).

Very flat beetle larva, almost certainly a Flat Bark Beetle (Family Cucujidae; most likely Cucujus clavipes clavipes).
A couple of Millipedes.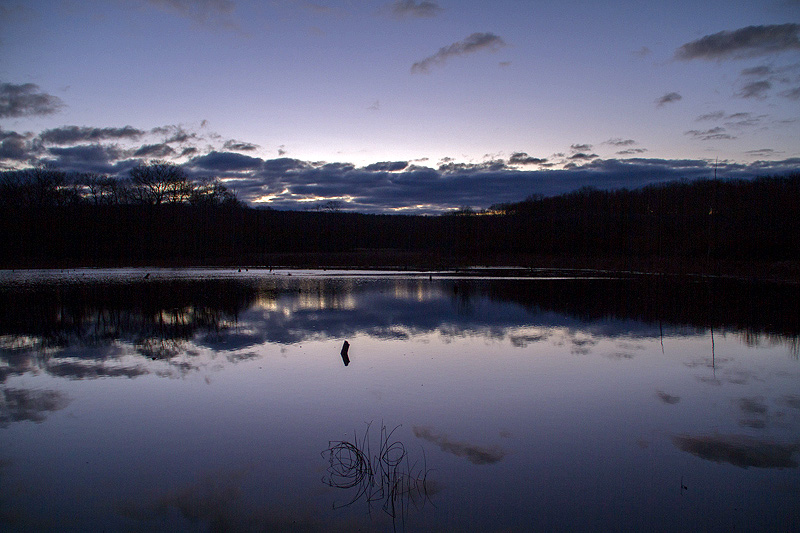 December 20th. Out pre-dawn, hoping for a sunrise. Clouds on the horizon in just the wrong place.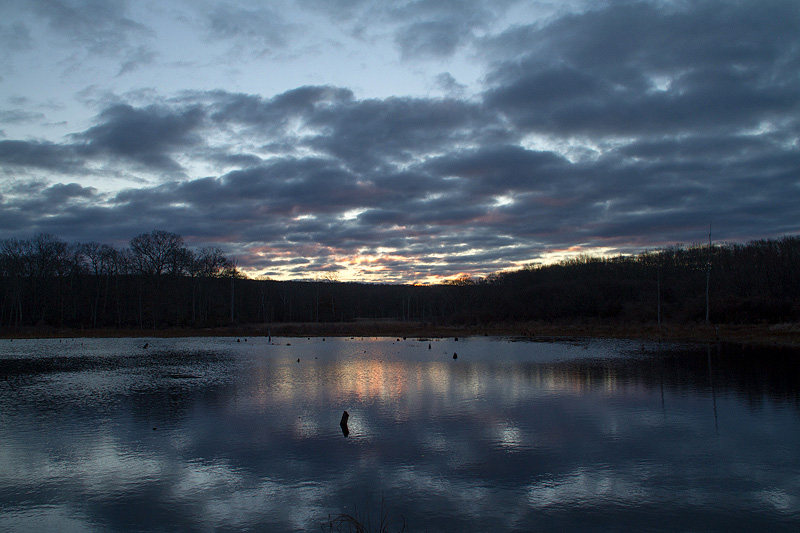 Much later, things began changing for the better.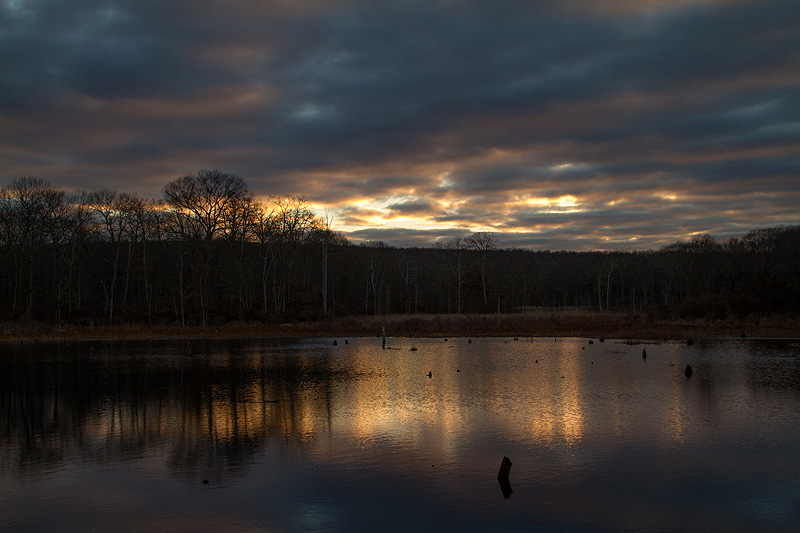 Breeze on the water created some nice vertical streaks of color.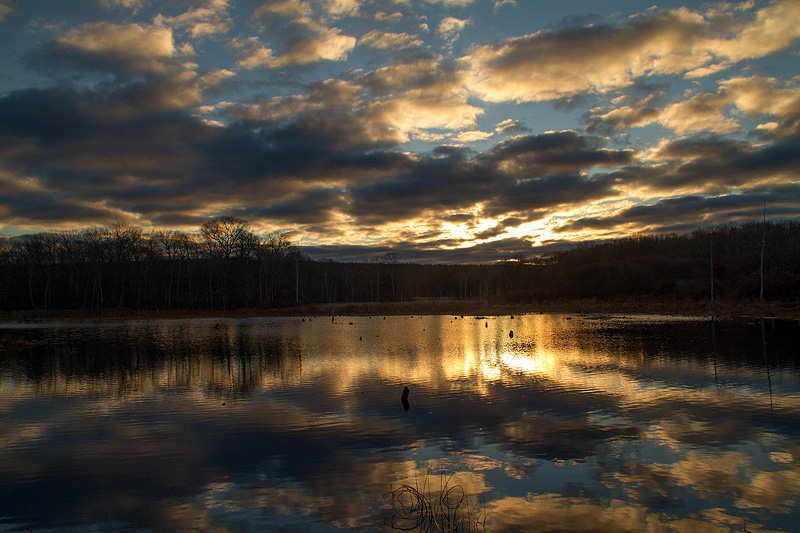 Worth the wait after all.