---

Along the Air Line... 2015 - Fall, Part 7


The Air Line Trail in Eastern Connecticut - Stan Malcolm Photos

---

m

Home Page
Stan Malcolm Photo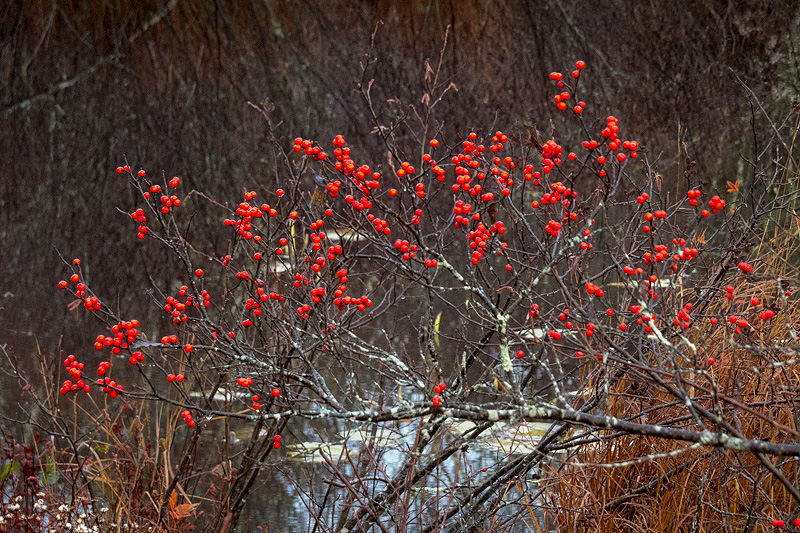 November 2nd. Winterberry (Ilex verticillata) has lost its leaves but birds haven't stripped the berries yet.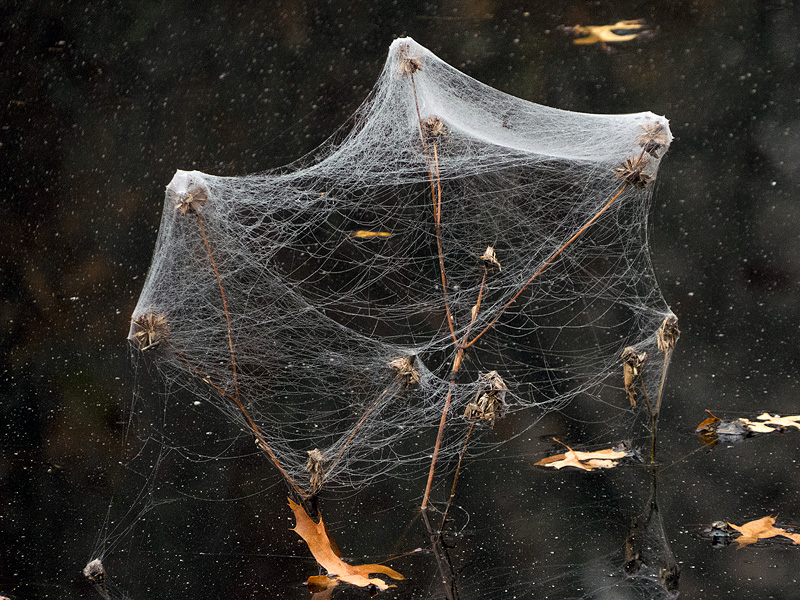 November 5th. Fifty degrees and foggy, highlighting spider webs with dew.
November 6th. Nifty colored oak leaf (one of many down on the trail).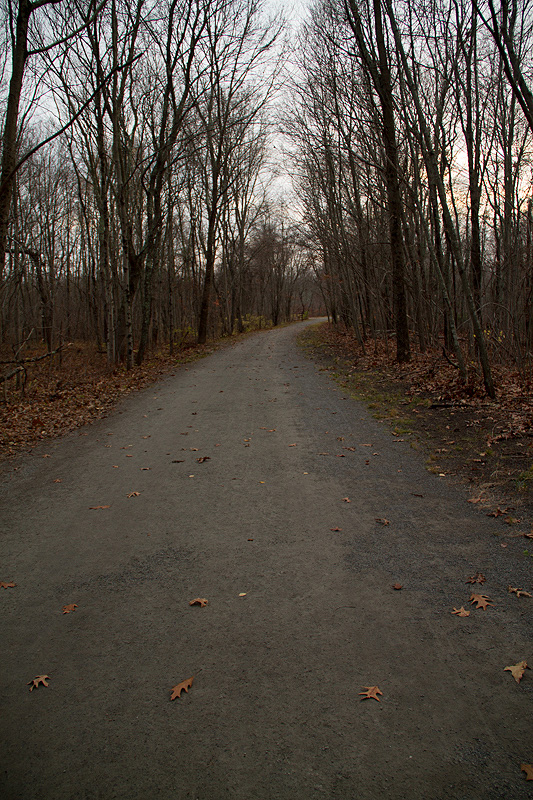 Back out late afternoon in hopes of a sunset. Trail has been blown clear of leaves anticipating tomorrow's Ghost Run.
Not too promising.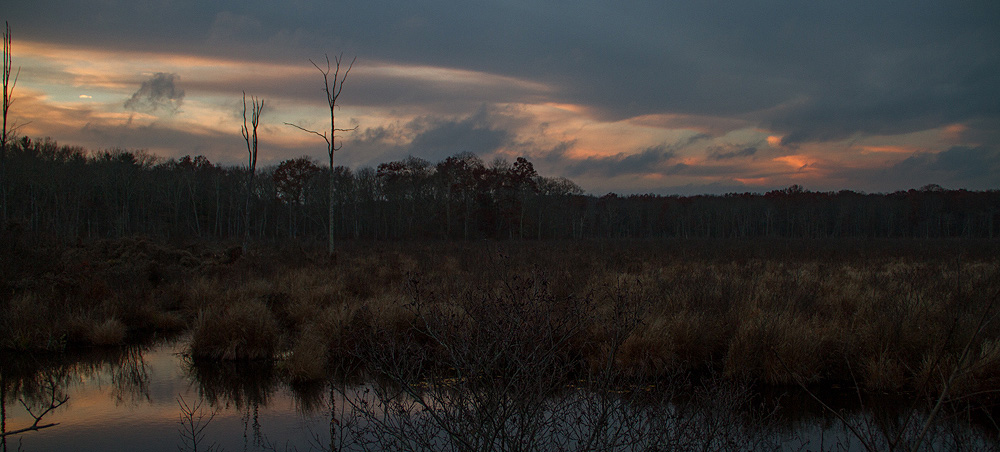 Getting interesting.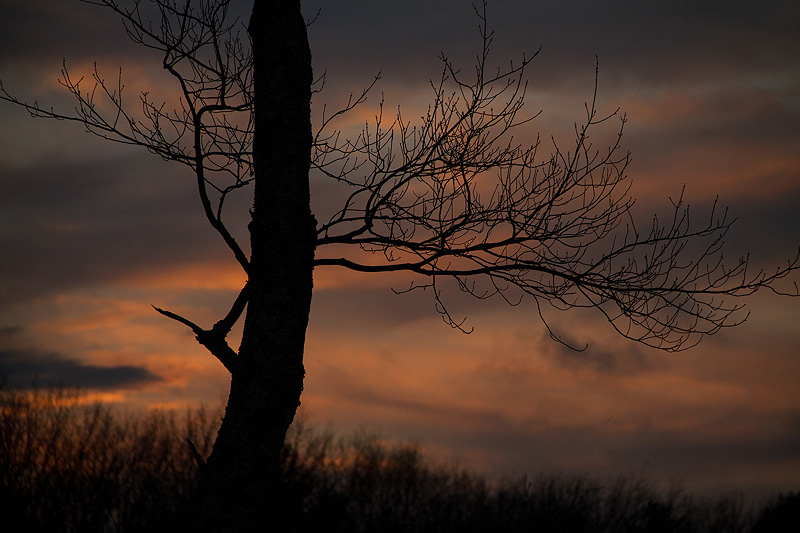 Finally, very interesting.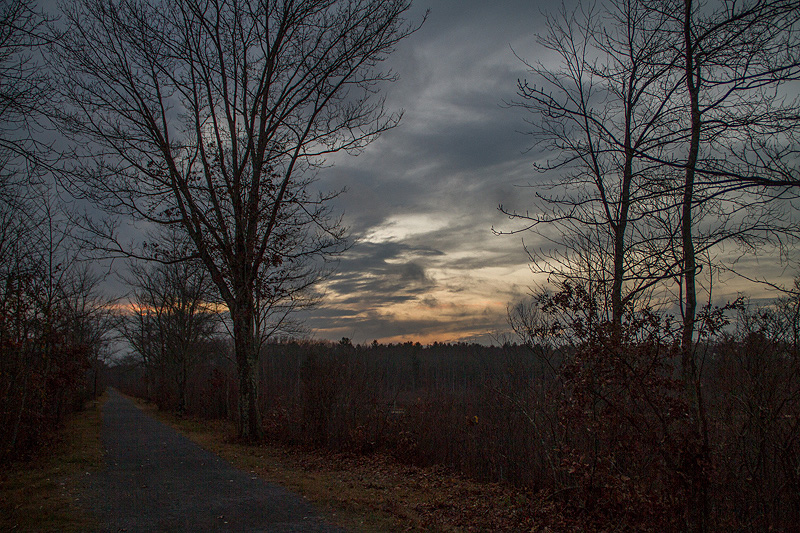 Quickly fading.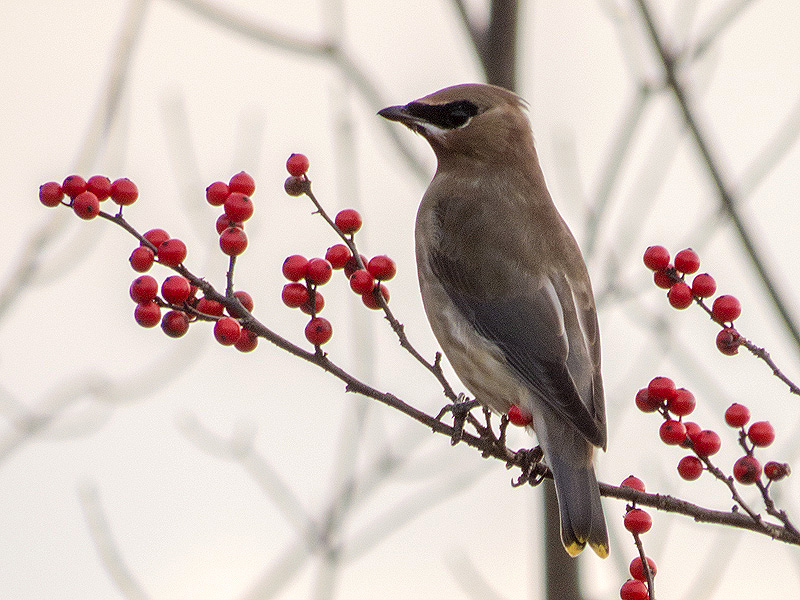 November 7th. A flock of Cedar Waxwings (Bombycilla cedrorum) feeding on Winterberry. This is a juvenile.
This is an adult.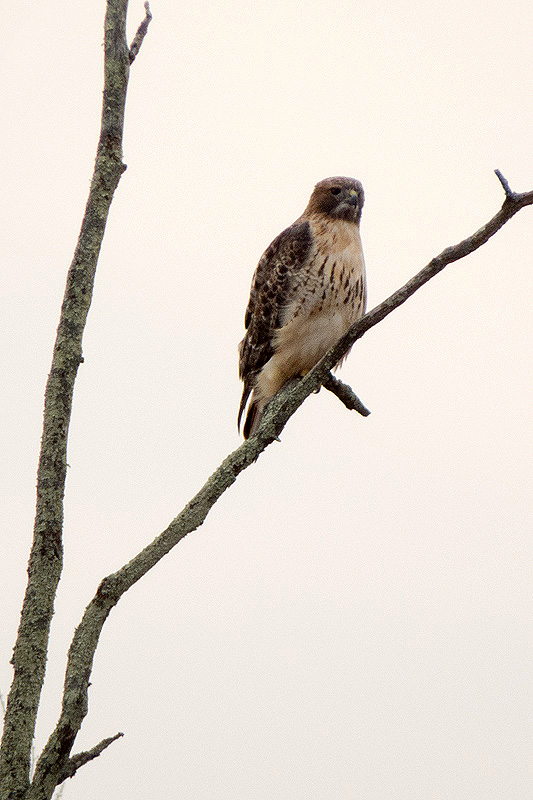 Red-tailed Hawk (Buteo jamaicensis), far across the marsh.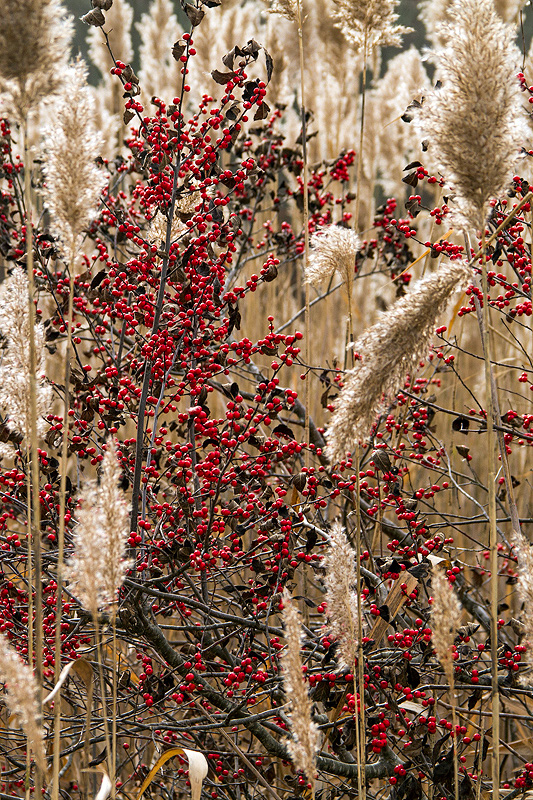 Winterberry and Giant Reed Grass.

Same image, tweaked.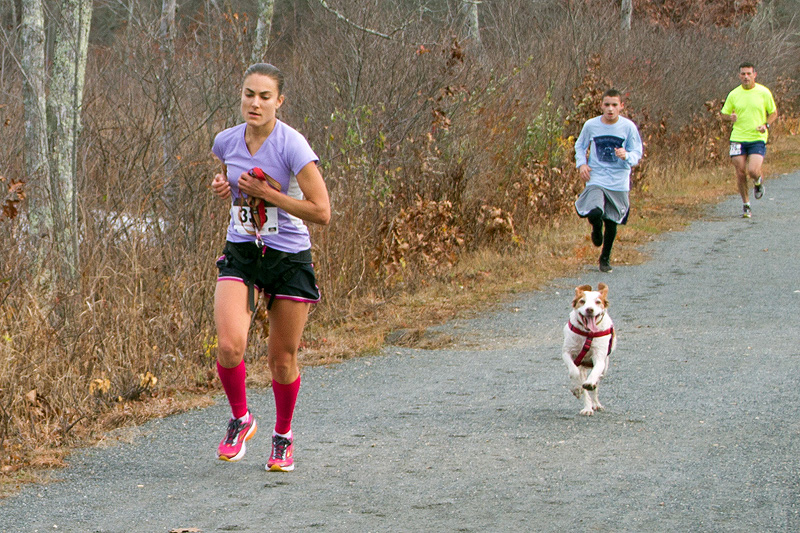 Nearly three miles into the race, this dog appears to be doing better than its owner.
November 14th. The trail is pretty bleak at this time of year, but helped this morning by warm early sun.

Waterfowl season re-opened yesterday and there were two hunter's trucks at the trail head this morning.
The Mallards (I count 30 in this photo) were all on the protected private land side of the trail.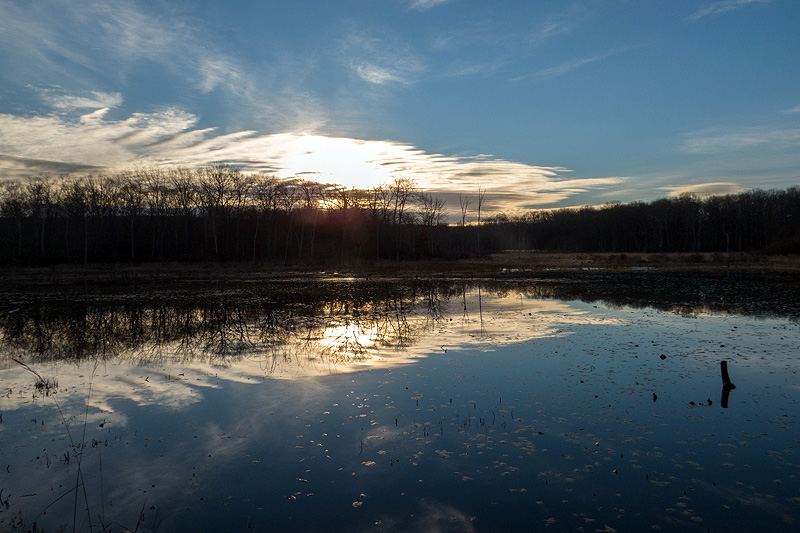 November 15th.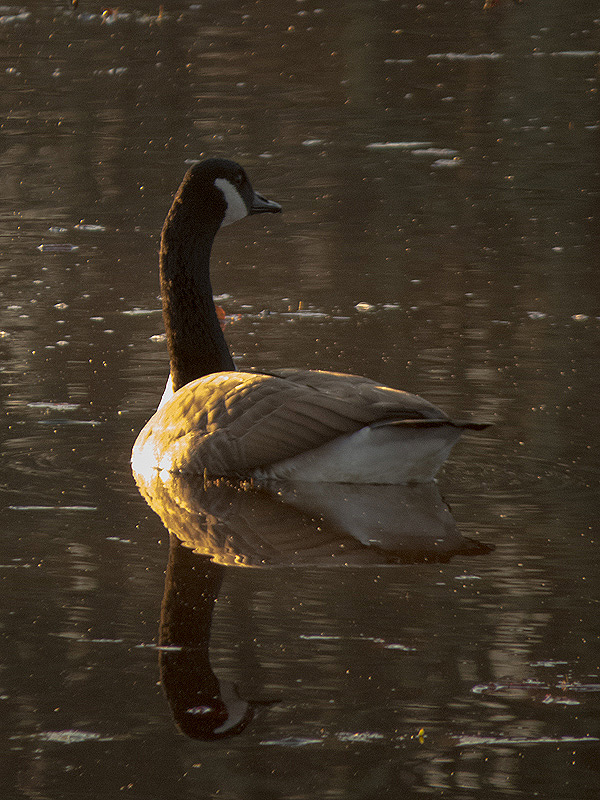 November 16th. Lots of Canada Geese (Branta canadensis) on the marsh this morning. Hunting season for them reopened today. Thankfully, no hunters out.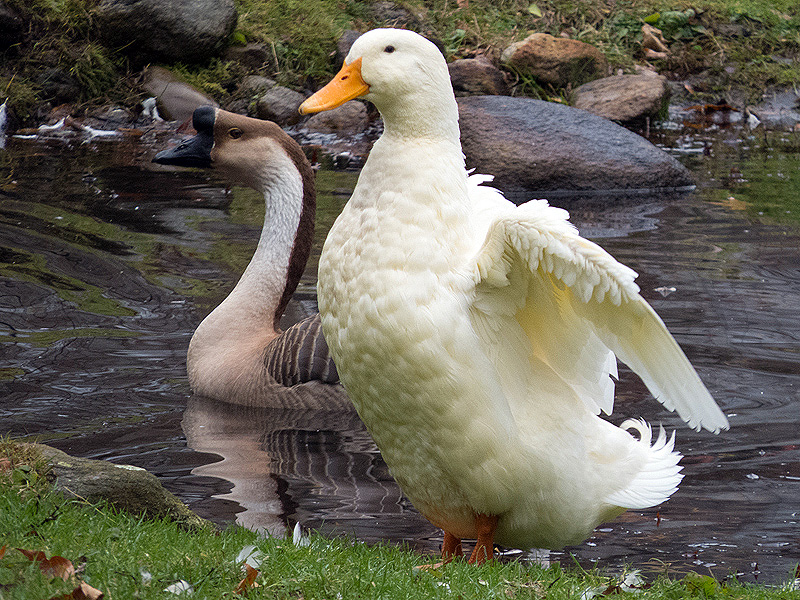 November 19th. A brief stop at the barnyard just east of Cranberry Bog in East Hampton.