---

Along the Air Line... 2015 - Fall, Part 4


The Air Line Trail in Eastern Connecticut - Stan Malcolm Photos

---

m

Home Page
Stan Malcolm Photo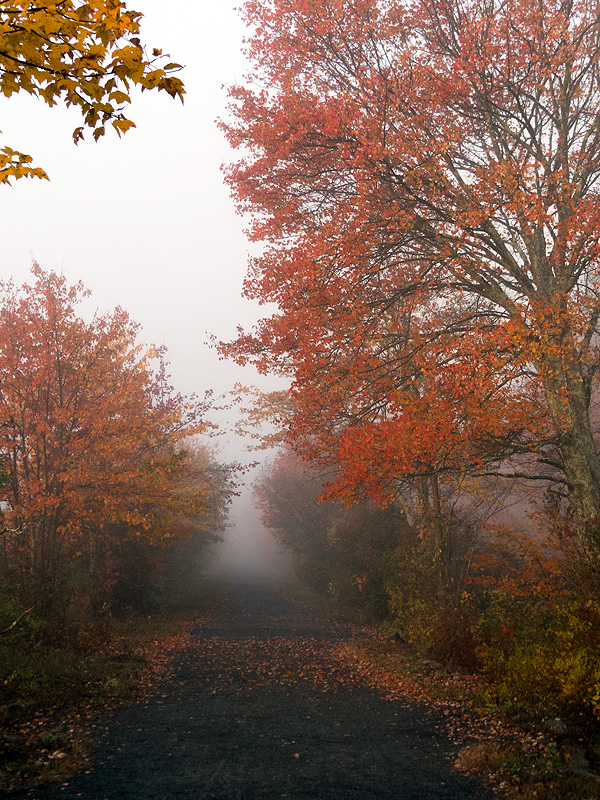 October 12th. Heavy fog over the marsh.
Some trees have dropped many of their leaves already.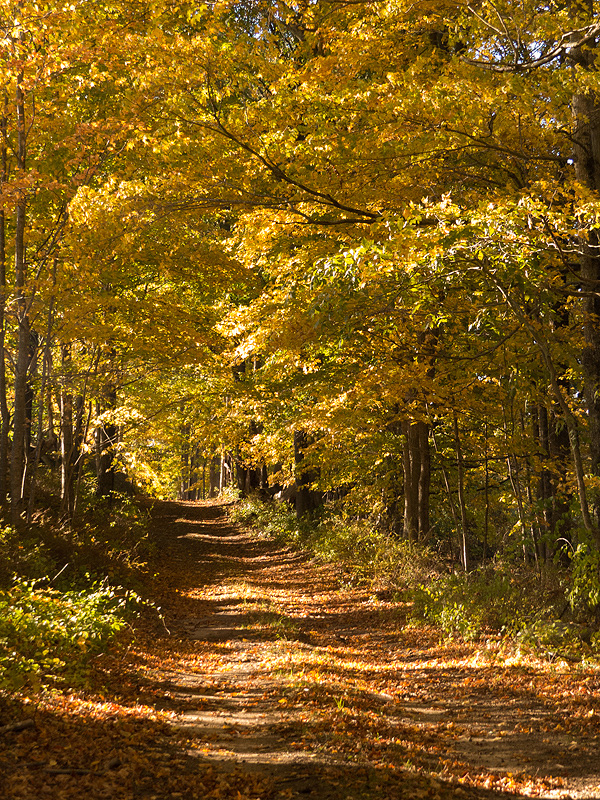 A brief afternoon walk east of Cook Hill Road in Lebanon. This is on a side trail off the Air Line.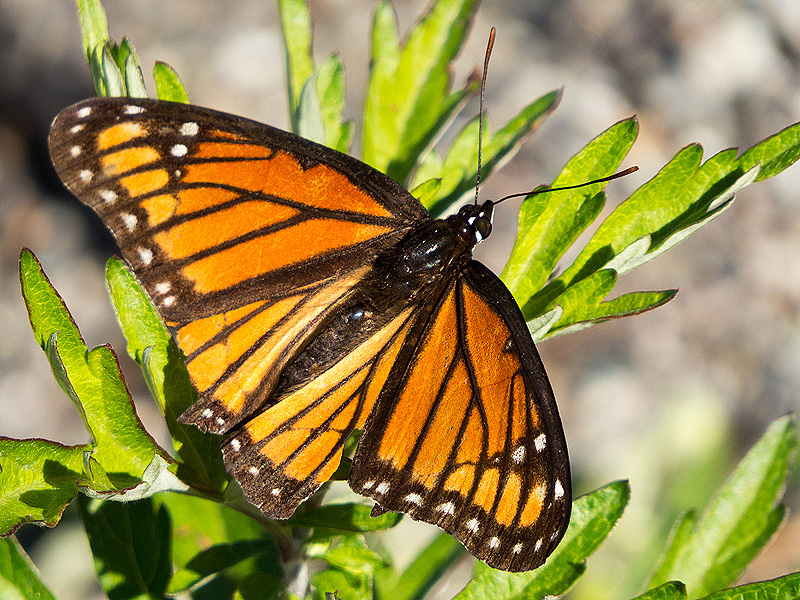 Looks like the same Viceroy (Limenitis archippus) that I photographed on October 5th, defending the same territory under the power lines. Now it has bird-pecked hind wings. Are they more vulnerable to predation with the diminished number on Monarchs around?
Plenty of Differential Grasshoppers (Melanoplus differentialis) still, ahem, active near the dairy farm.
A few Milkweed seeds (Asclepias syriaca) still in their pods.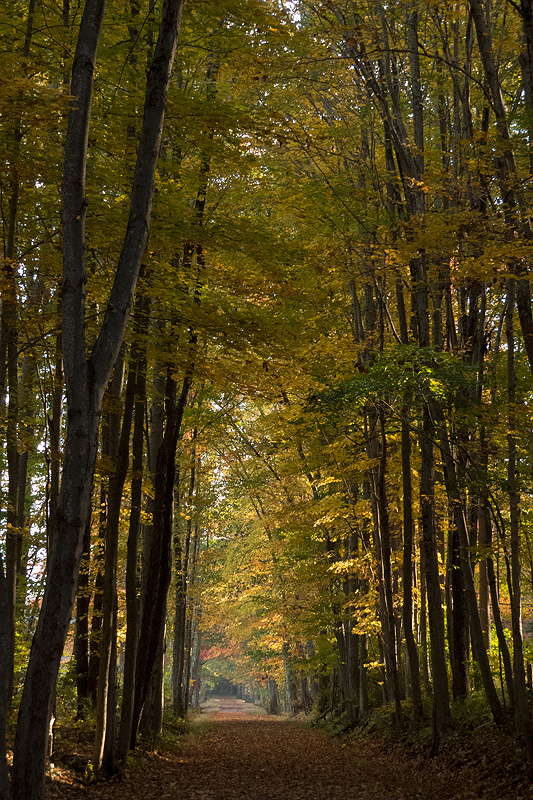 October 14th. East of Route 207 in Hebron.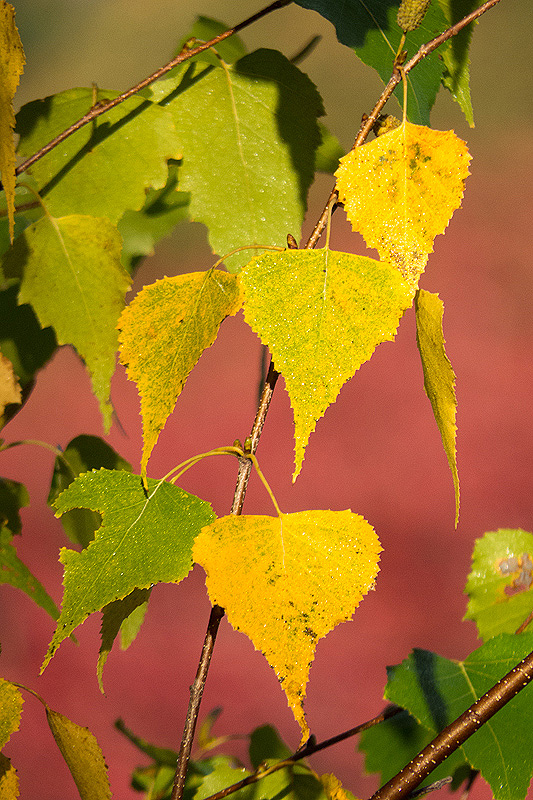 (The background color is a Red Maple far across the marsh.)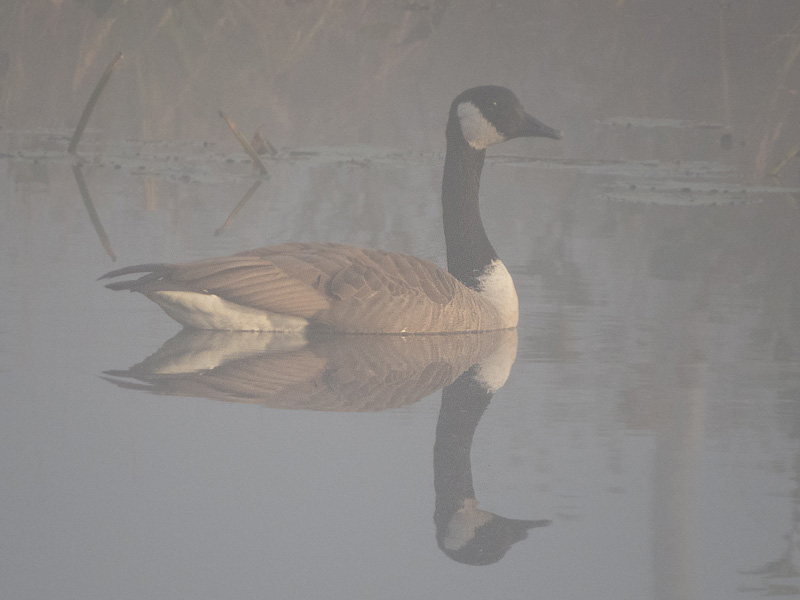 October 15th. A single Canada Goose (Branta canadensis) arrived at the marsh in the ground fog, calling for company.
The same image; the fog subtracted in software.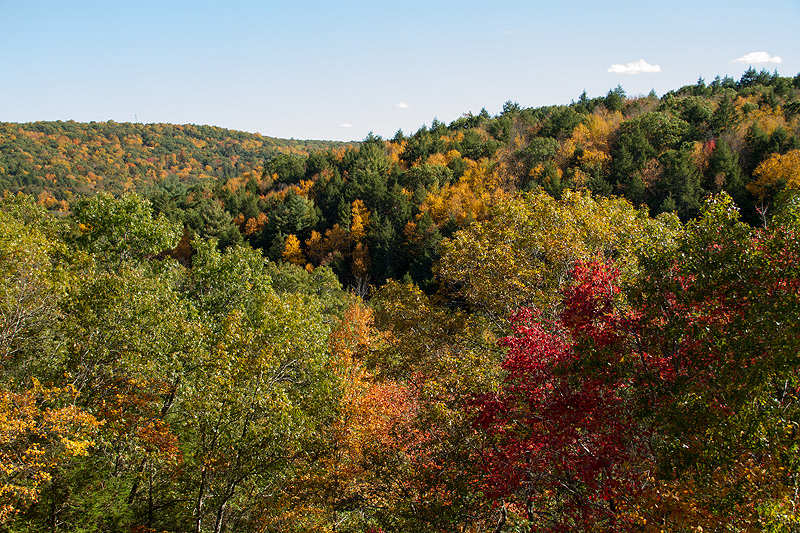 October 15th, afternoon. A brief walk from Bull Hill Road past Lyman Viaduct. Views from the viaduct are limited by trees growing up on both sides. This picture was taken from one of the few remaining gaps.
\
Rock cuts in this area speak to the challenges of building a railroad through north-south running ridges and valleys.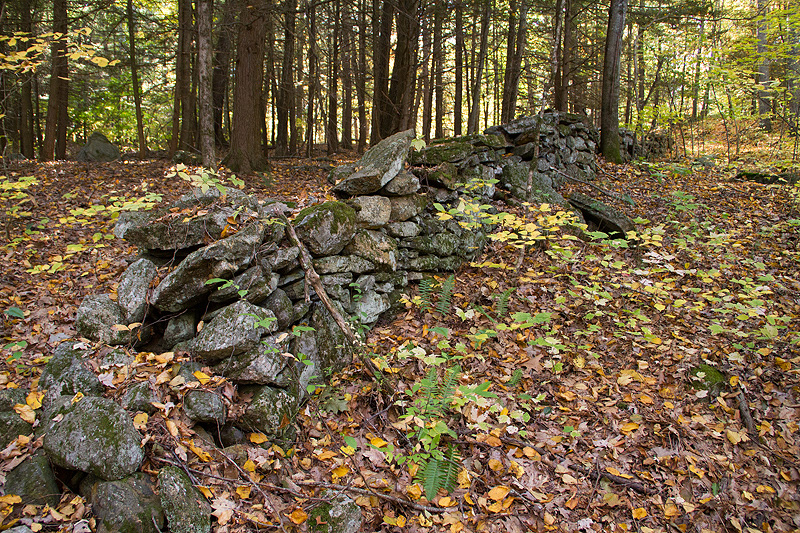 Of course it wouldn't be New England without stone walls.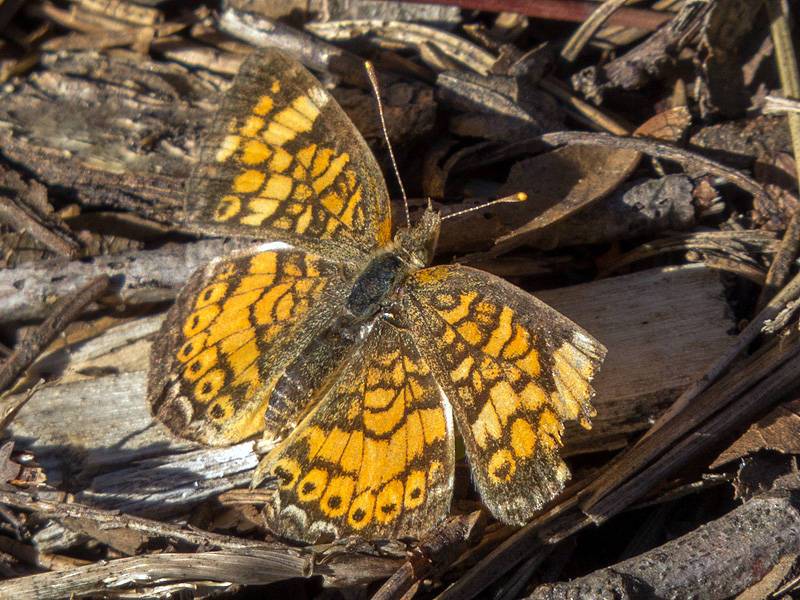 An ancient (in butterfly years) Pearl Crescent (Phyciodes tharos).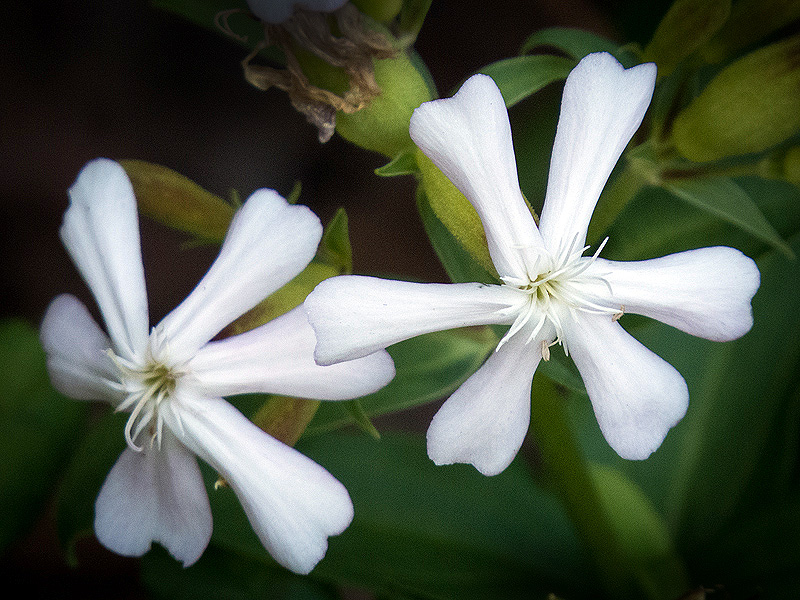 Very few flowers still blooming. Among them this single plant of Bouncing Bet (Saponaria officinalis).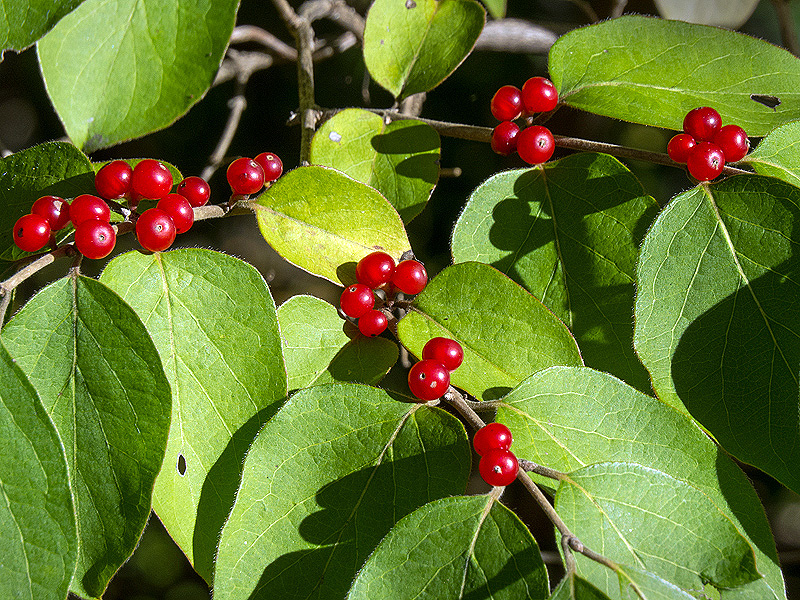 Morrow's Honeysuckle (Lonicera morrowii) still holding berries for birds.
Later, a brief stop at Cranberry Bog.

Plenty of Canada Geese (Branta canadensis), fueling up. A semi-urban spot safe from hunters.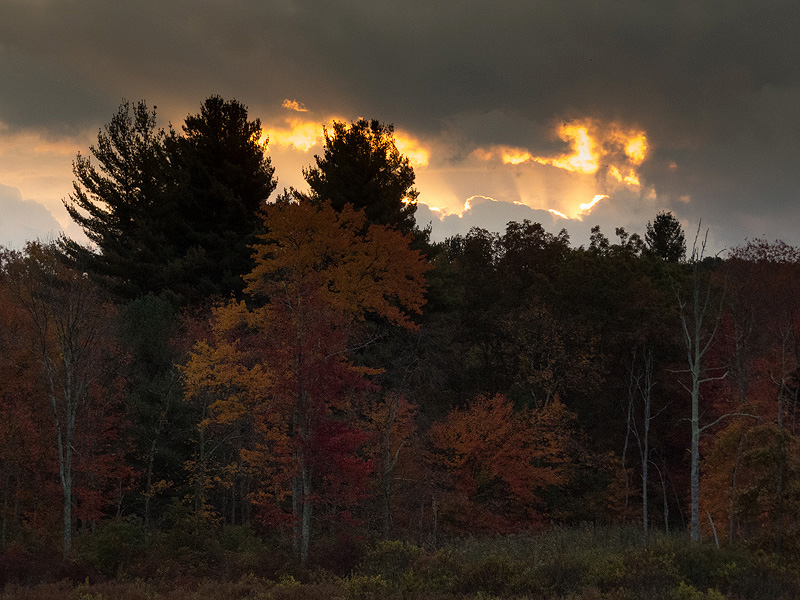 October 16th. The sun briefly peaking through clouds.