---

Along the Air Line... 2013 - Fall, Part 8


The Air Line Trail in Eastern Connecticut - Stan Malcolm Photos

---

m

Home Page
Stan Malcolm Photo
November 15th. I didn't quite make sundown, but caught the colors developing afterwards.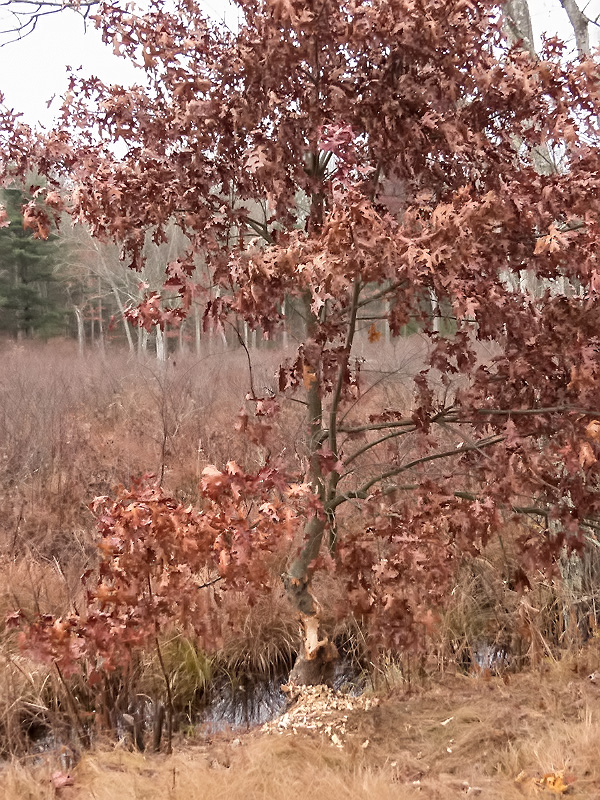 November 16th. Beavers are working on a small oak at the west end of the marsh.
Mallards (Anas platyrhynchos) at Cranberry Bog, East Hampton.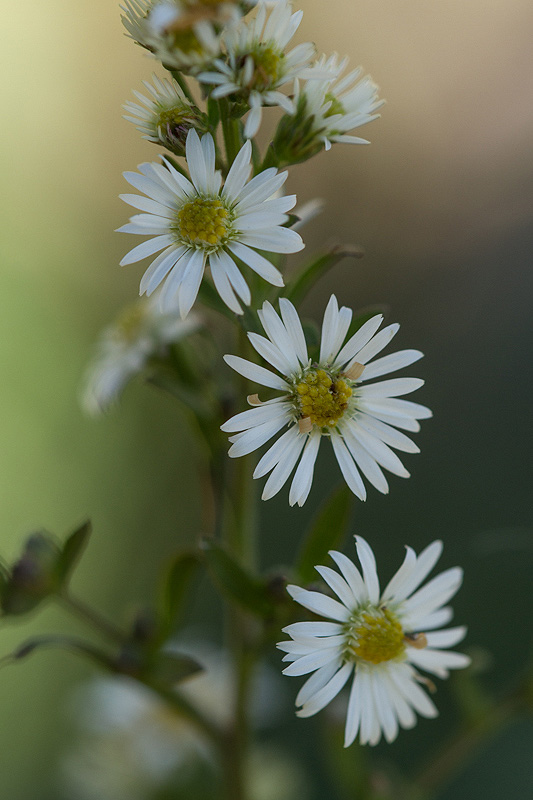 These Asters were the only flowers I found still blooming.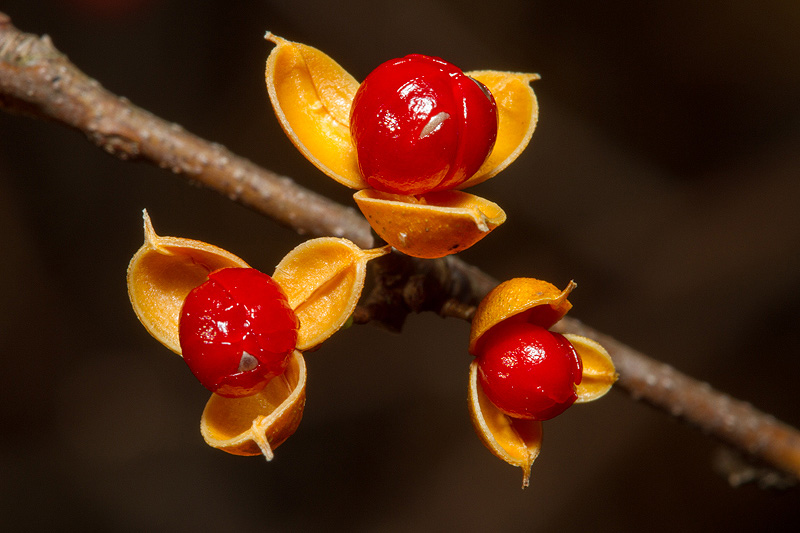 Bittersweet (Celastrus orbicularis) fruits.
November 17th. Back at Raymond Brook Marsh, beavers have created highways across the trail as they store food for the winter. The tracks lead from the shallow water marsh side to the deeper water of the channel side where they have their dams and lodges.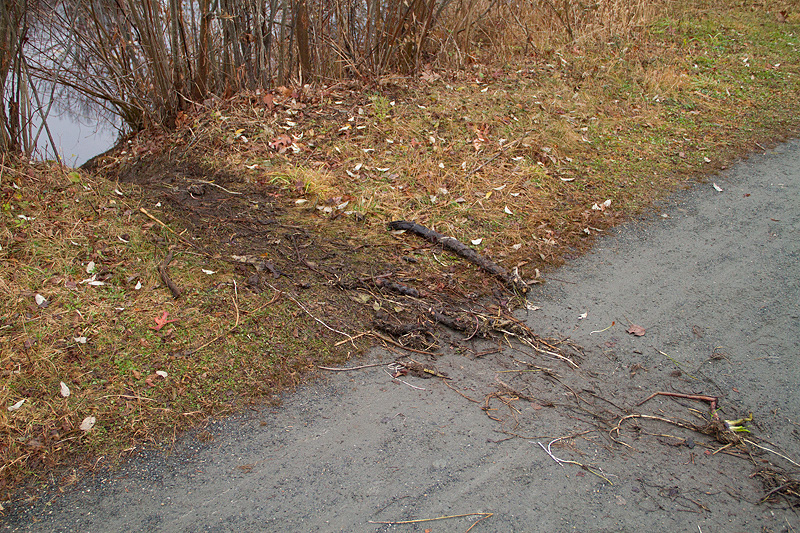 Their preferred food seems to be the rhizomes of pond and/or water lilies.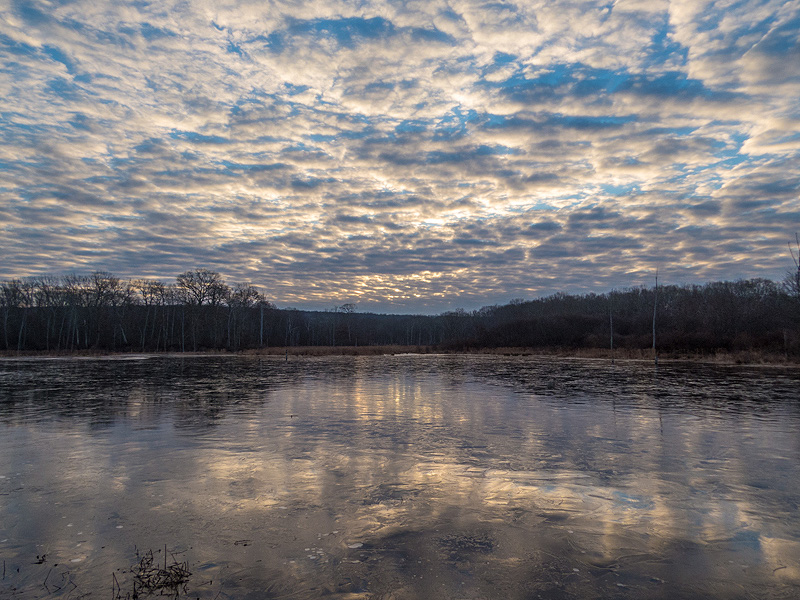 November 29th.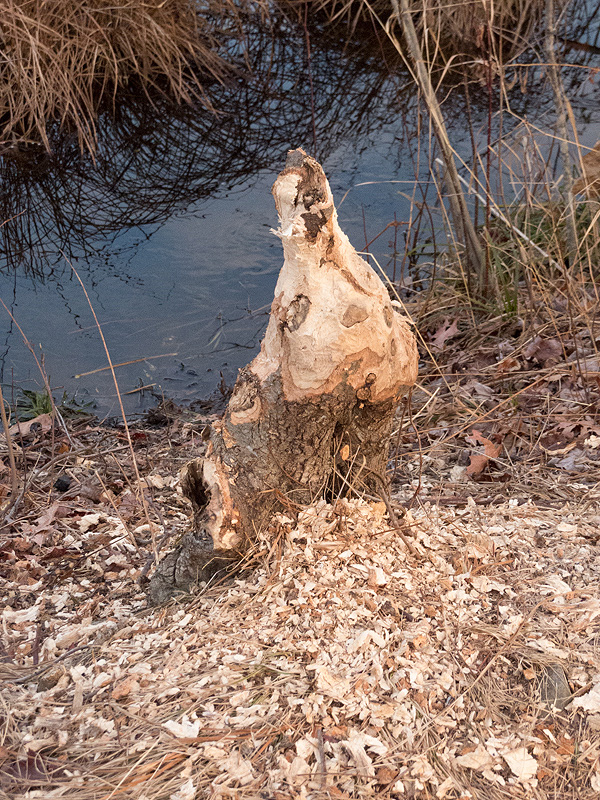 The "beavered" Oak of November 16th has fallen and been hauled away into the marsh.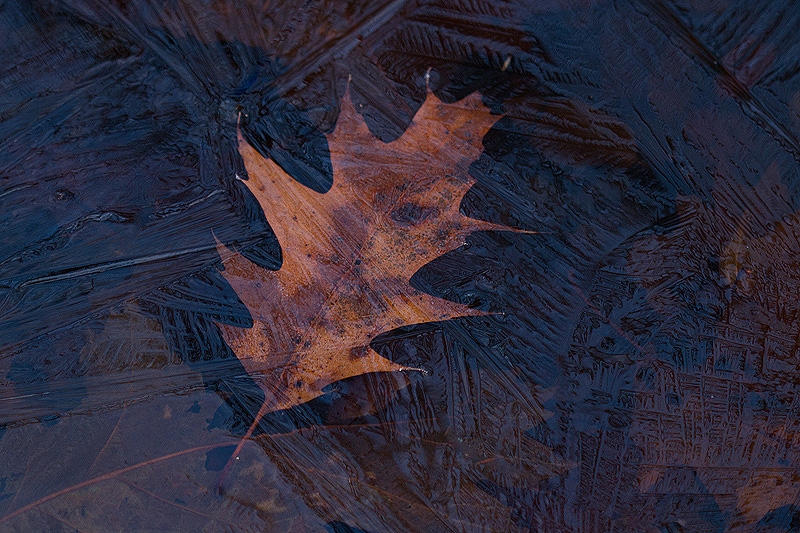 Thin ice after an overnight low of 21 degrees.

(My favorite shot of the day. It seems to have an Oriental feel to it.)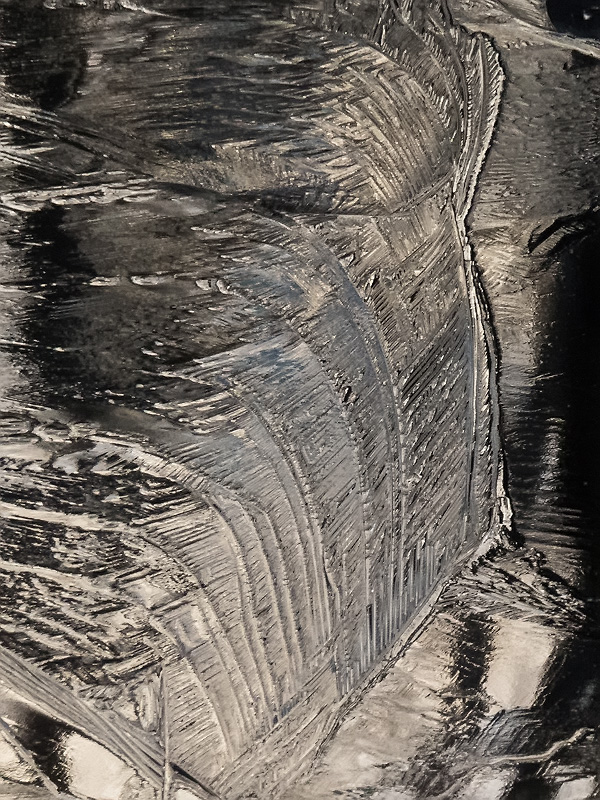 Ice crystals seem to form a waterfall - on perfectly flat ice.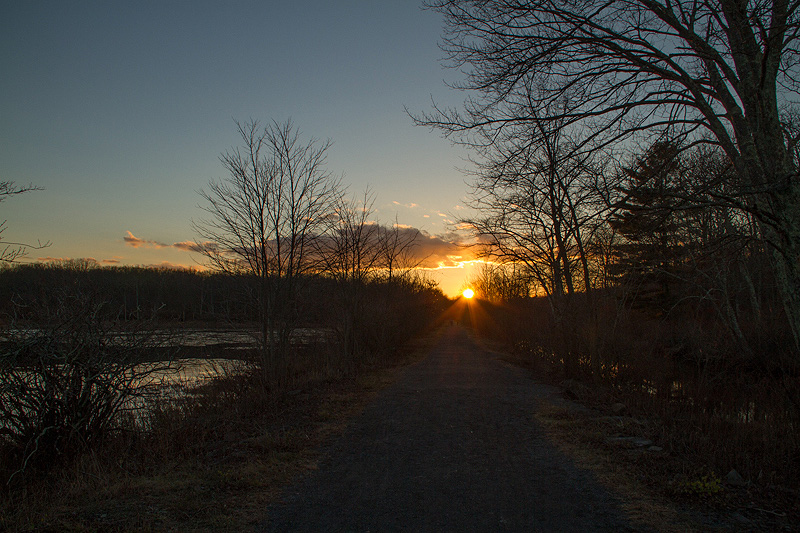 Back out, hoping for a sunset.
November 30th. At 17 degrees, ice coats branches where Raymond Brook exits the marsh near OLd Colchester Road.