---

Along the Air Line... 2010 - Fall, Part 7


The Air Line Trail in Eastern Connecticut - Stan Malcolm Photos

---

m

Home Page
Stan Malcolm Photo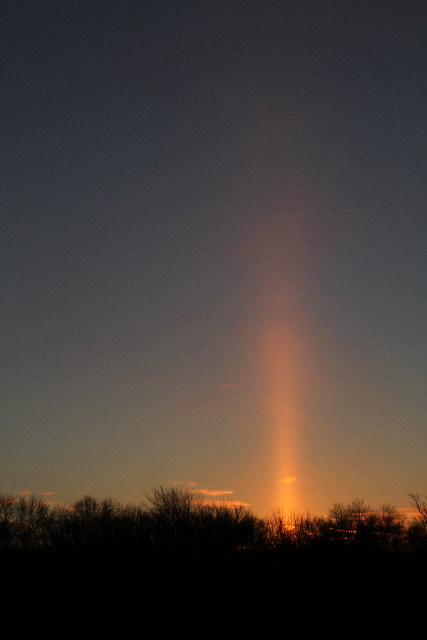 December 6th. As I approached the trailhead, I spotted this dramatic sun pillar and stopped along Route 85 for several pictures.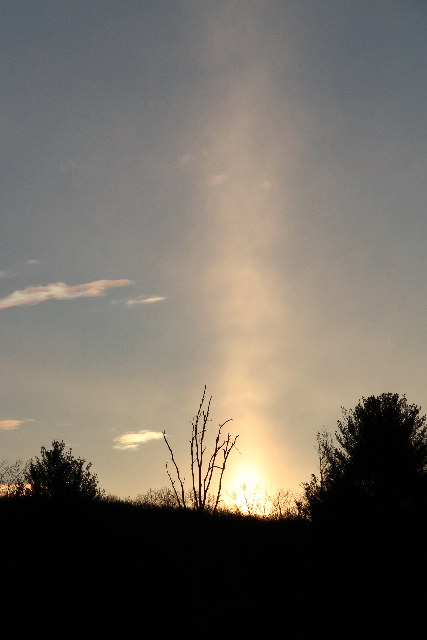 By the time I reached the marsh, it had faded considerably.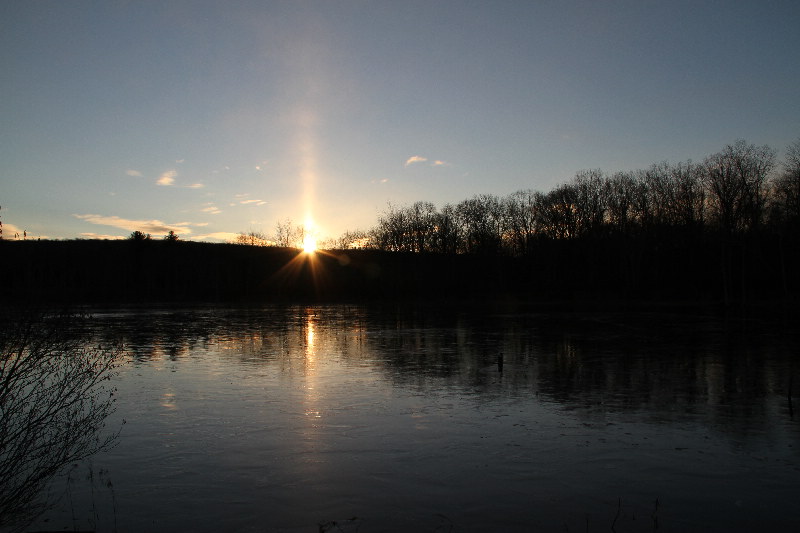 This is the third sun pillar I've seen on the trail in over 9 years. Cold weather is best as the phenomenon depends on ice crystals in the sky. It was 23 degrees today with snow flurries possible.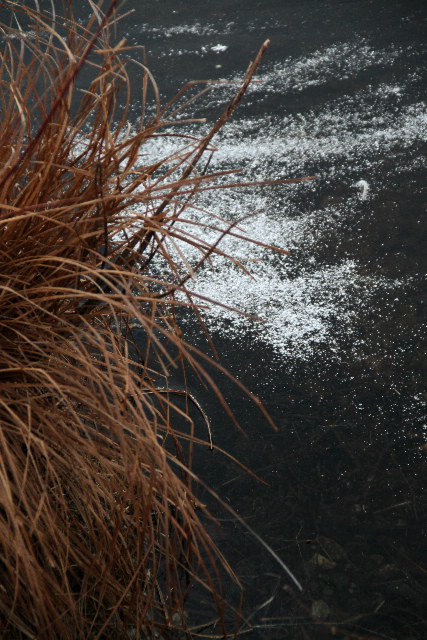 December 7th. Twentythree degrees. The marsh is iced over and shows a dusting of yesterday's brief flurries.
I thought I'd give viewers a taste of a walk on the trail. (Sorry, the camera's microphone is very sensitive to wind.) Walking southwest through Raymond Brook Marsh.
Walking back, towards the northeast. Things are pretty stark these days. With the marsh iced over, the last waterfowl have sought open water elsewhere. No birds are singing.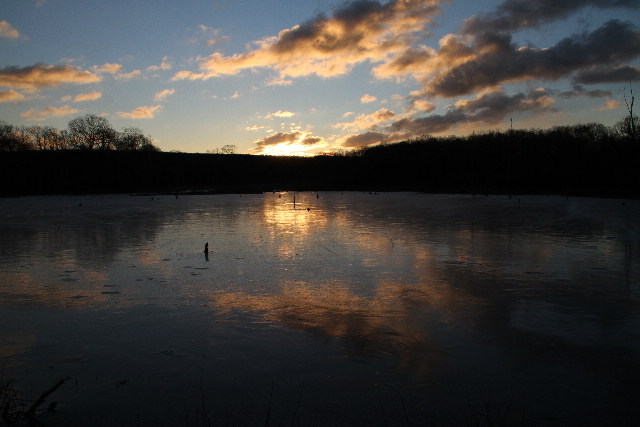 December 8th. Thirteen degrees and marsh ice is thicker and very reflective.
Ice is thick near a tiny outlet fall.
December 9th. Twelve degrees and very frosty.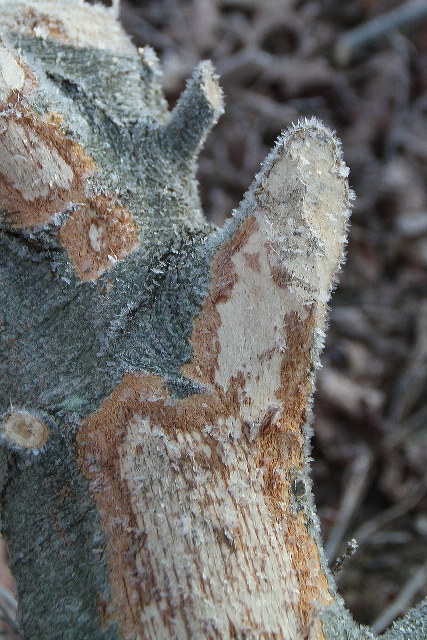 Ice crystals on the stripped beaver trunk.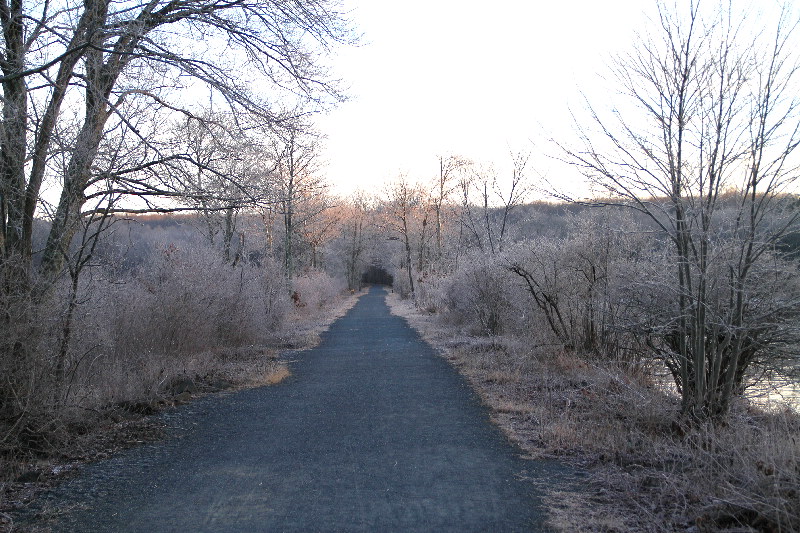 December 10th. Four degrees. Sparkly frost everywhere for those brave enough to be out at dawn.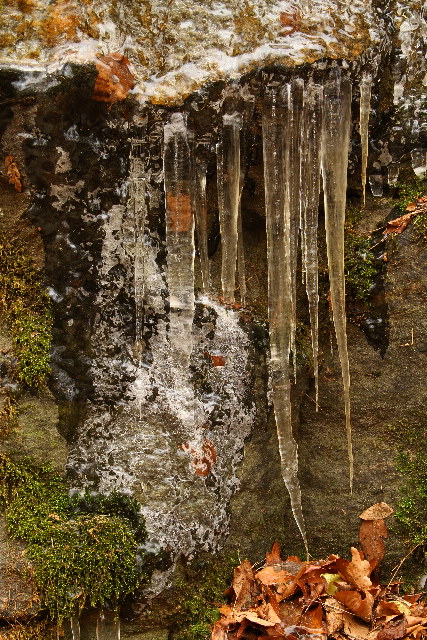 An afternoon visit to rock cuts near Bull Hill and River Roads yielded some icicles.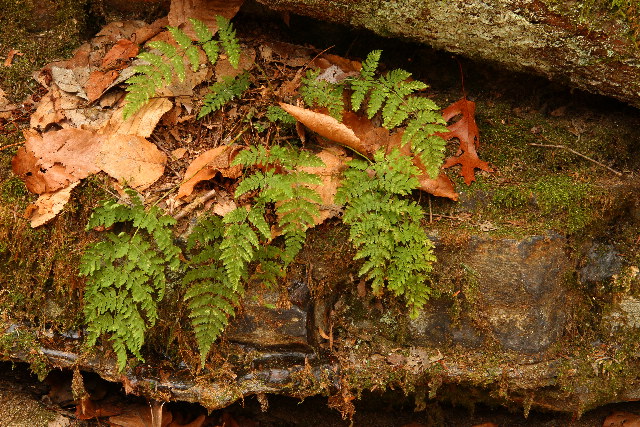 Ferns lend a little green to an otherwise bleak landscape.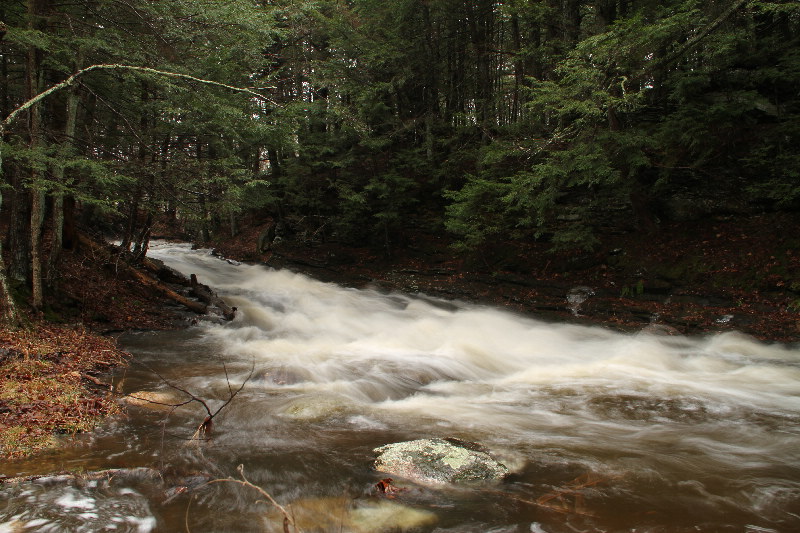 December 13th. Grayville Falls was roaring after yesterday's sustained rain.
Grayville Falls in motion. Best viewed fullscreen, up to 1080p (HD), and with the volume turned up.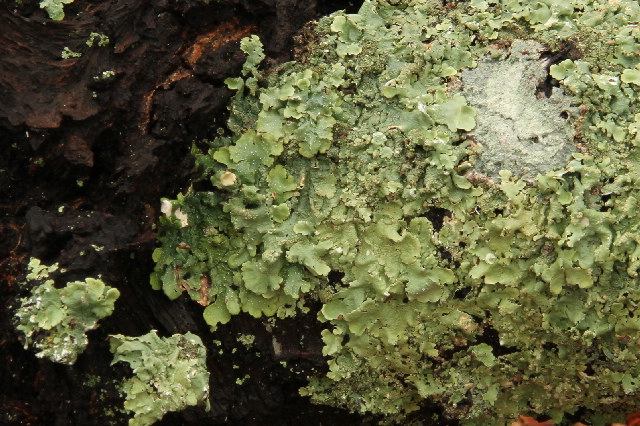 This foliose Lichen (probably Parmelia sp.) stands out after a rain as its green algal component is active.
Beavers have been feeding on the bark of their recently fallen Oak.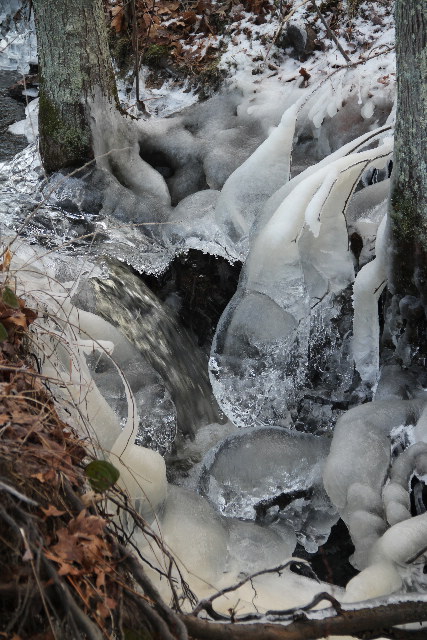 December 19th. The cold spell continues with morning temps around 20 degrees, causing ice formations wherever water flows.