---

Along the Air Line... Great Blue Heron (Ardea herodius)


The Air Line Trail in Eastern Connecticut - Stan Malcolm Photos

---

m

Home Page
Stan's FlickR Albums
July 7th, 2008.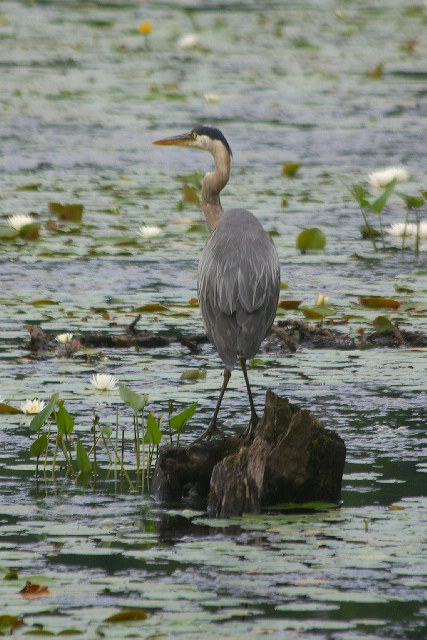 Preparing for takeoff.
May 28th, 2009. Great Blue Heron (Ardea herodias) with a very large Bullhead Catfish (Ameiurus nebulosus).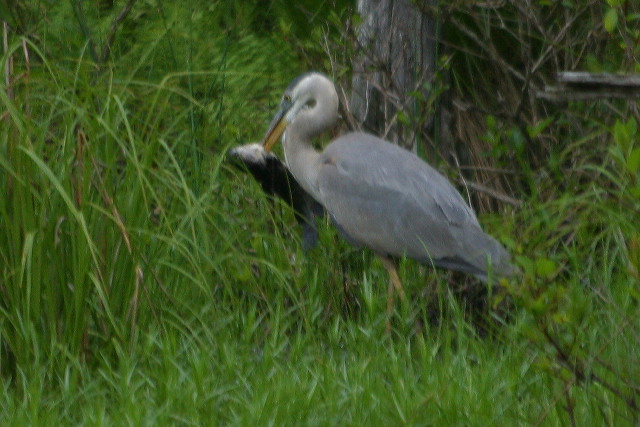 The heron repeatedly dropped the fish and re-speared it, whether to try and break it into smaller pieces or to crush its bones I couldn't say.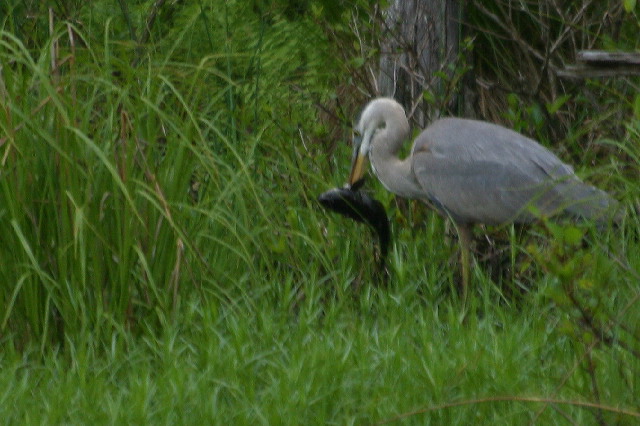 It's certainly hard to imagine the heron swallowing that fish whole...
...but it was trying.
A Great Blue Heron (Ardea herodius) has spotted a meal...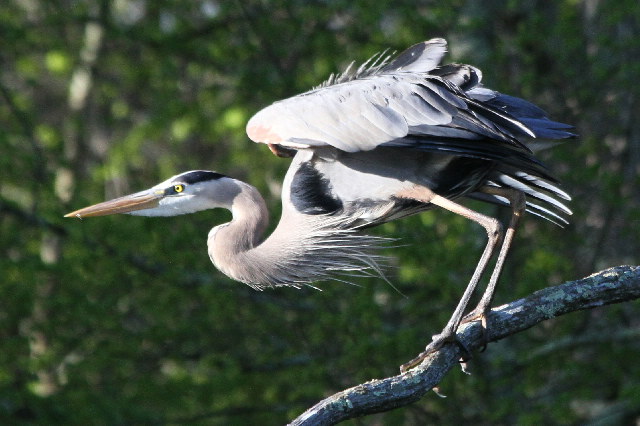 ...and takes off after it.
August 10, 2010. Great Blue Heron (Ardea herodius) hunting at Cranberry Bog, East Hampton, CT.
Better luck next time.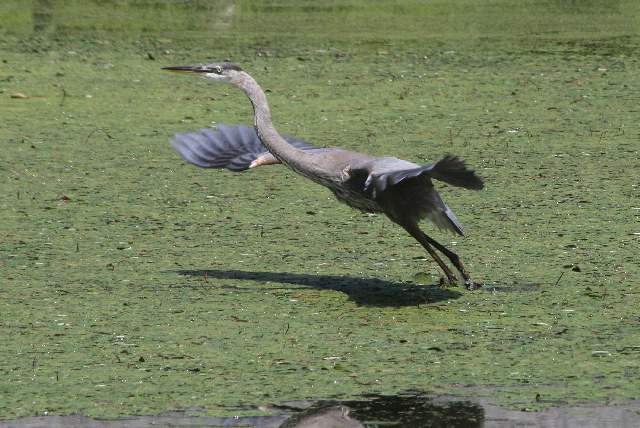 Same bird. Same day. Taking flight.
August 31st, 2010. I watched this Great Blue Heron (Ardea herodius) alight and parade back and forth, head pointed skyward.
Feathers fluffed for a more imposing body.

The bird I had spotted is at the right. I hadn't noticed the one at the left. Its feathers are puffed too, though its neck isn't extended. This bird soon took off, squawking.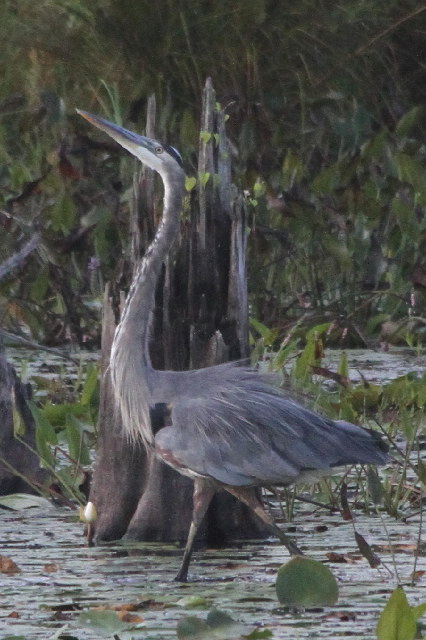 Strutting! I assume a territorial behavior since it's not mating season. Can anyone confirm or correct me?