The Serengheti? No, Hebron, CT. But the crown of this distant tree backlit at sunrise reminds me of the African savannah.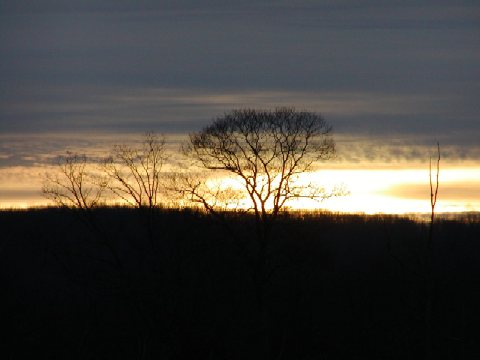 It seemed like I was always a few minutes late on the days with the most colorful sunrises. Still, I caught a few dramatic moments.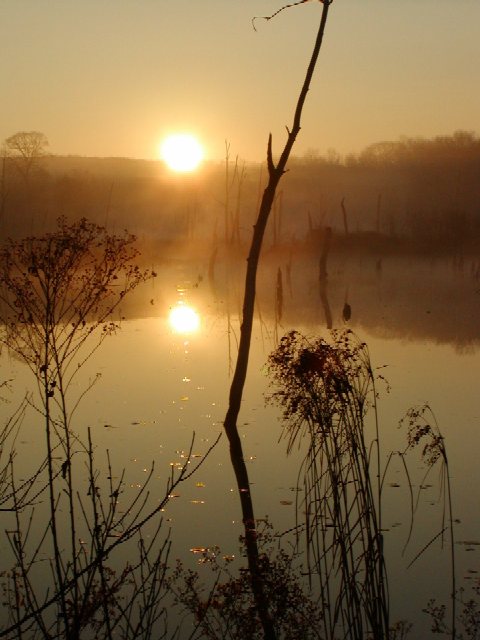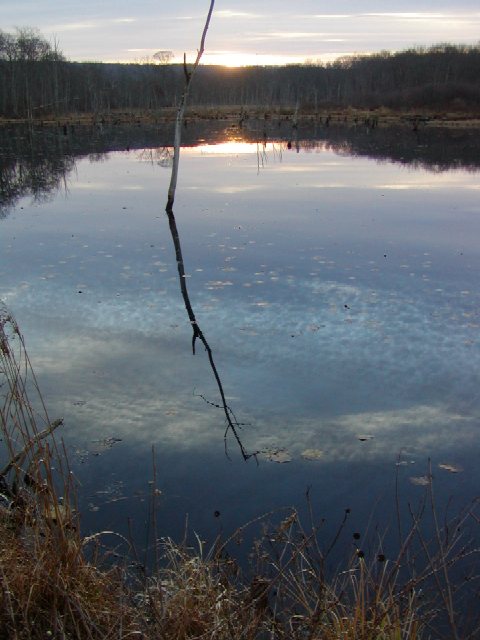 The sun and moon resting on branches.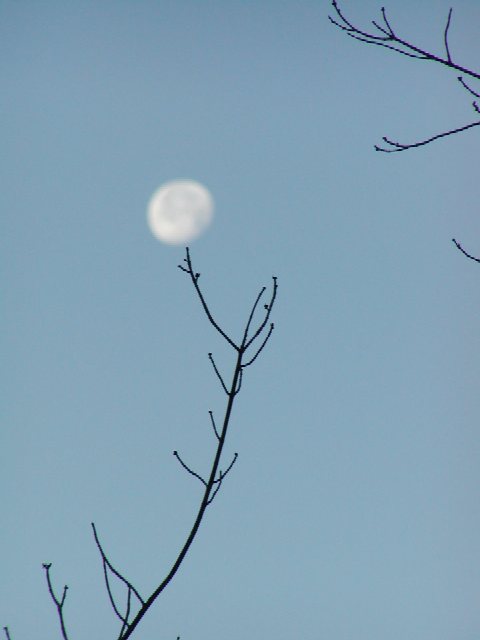 December was bleak, but relatively mild. The marsh didn't freeze until nearly the end of the month.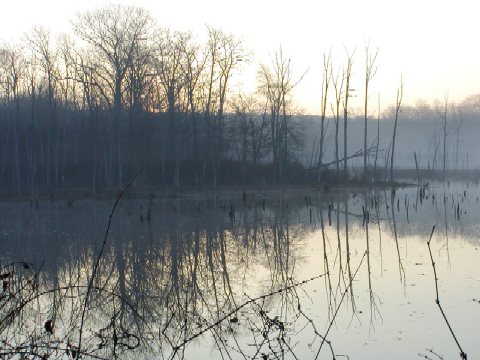 No, not Africa again, though the pattern of these spheres of frozen foam on Judd Brook remind me of the continent's outline.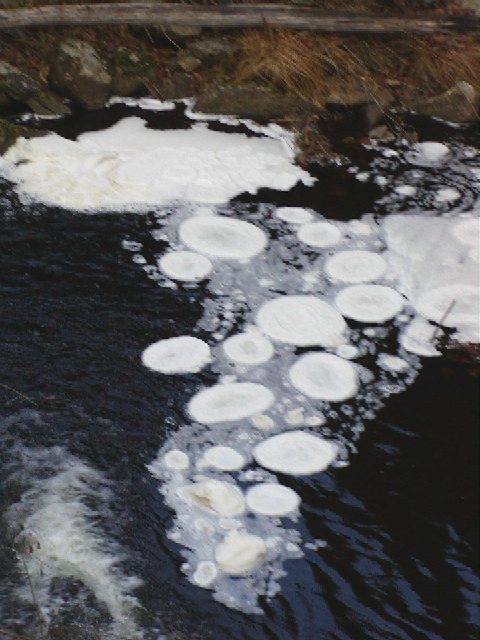 Caught in an eddy, these foam spheres shifted and swirled in ever-changing patterns.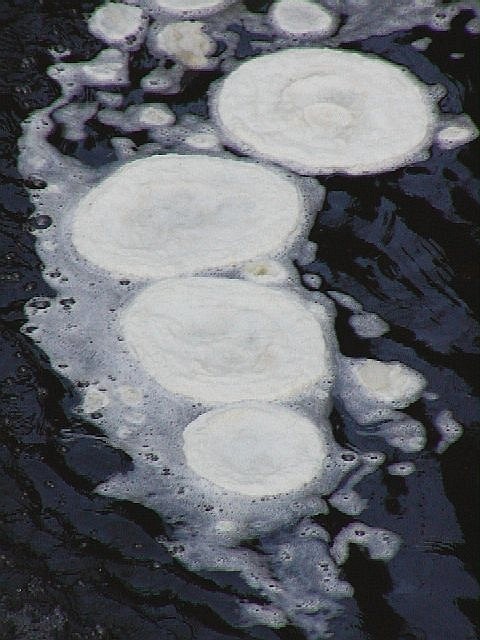 Full moon just before dawn. Planet at upper left.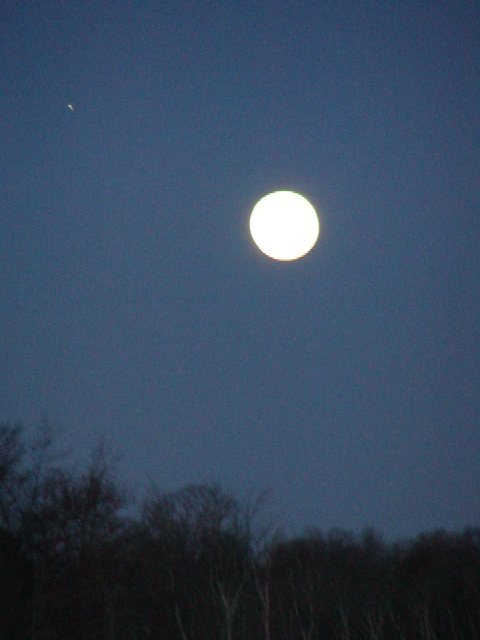 Frost remained fascinating, but in December much of the color was gone from the plants beneath it.