Cool temps led to some early morning mists, partly obscuring the sun.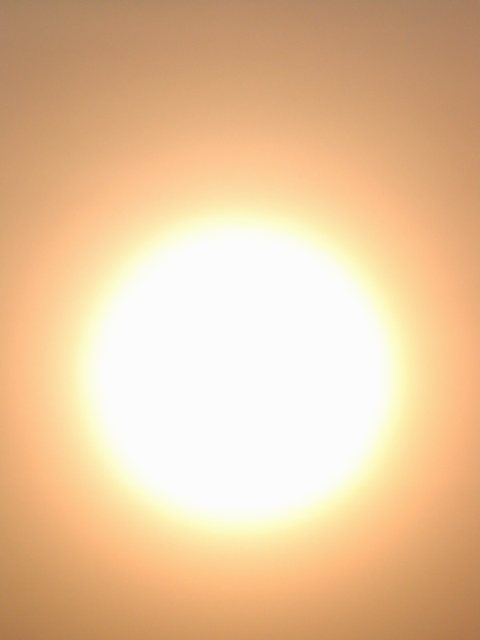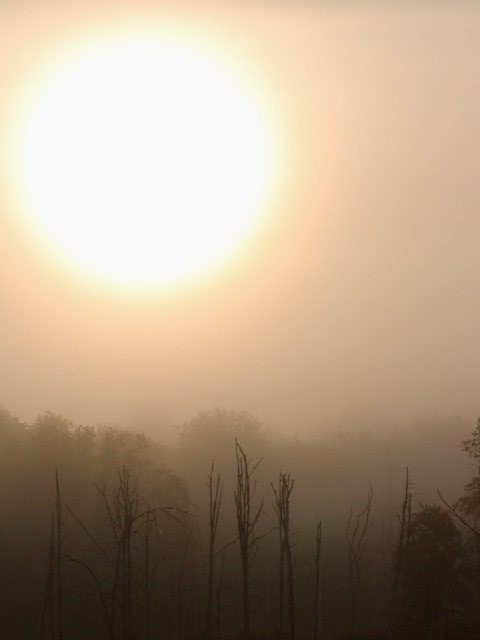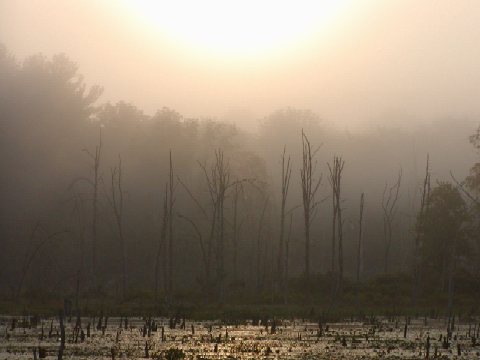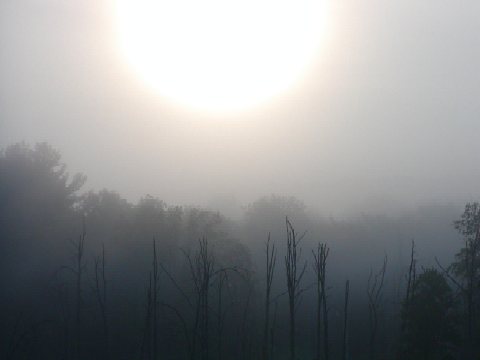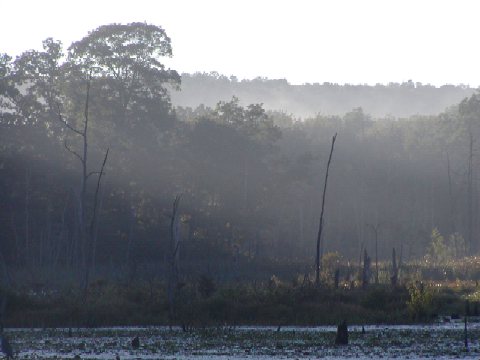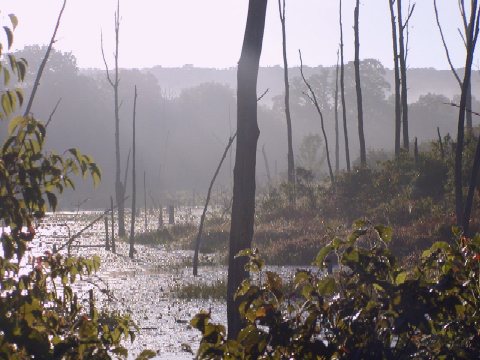 As the days get shorter, I reach the Raymond Brook Marsh closer to sunrise.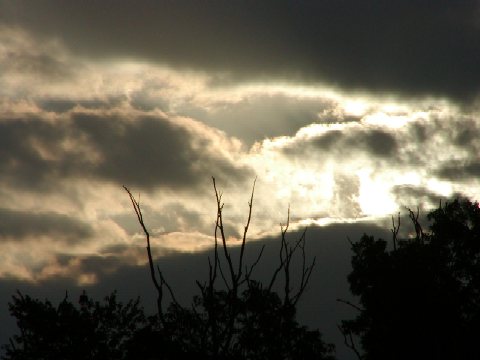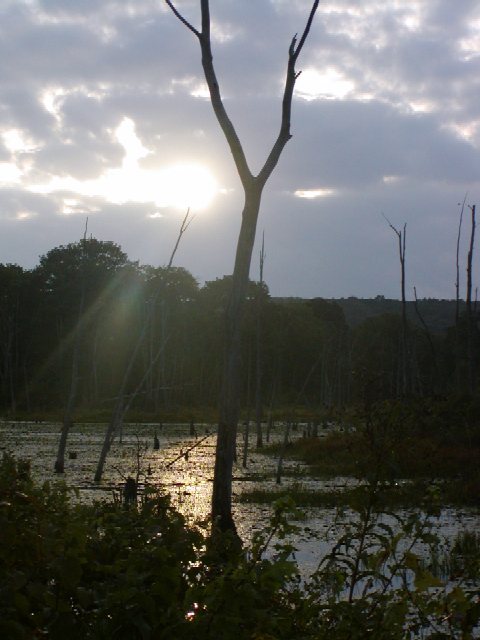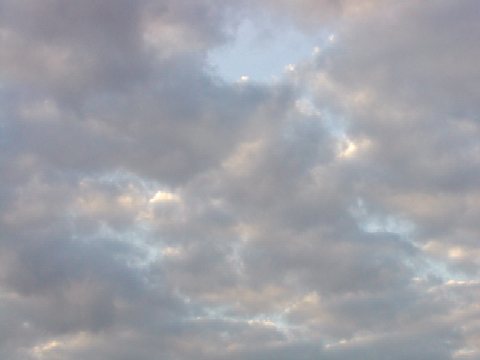 Crows (Corvus brachyrhynchos) have added their voices to the morning calm.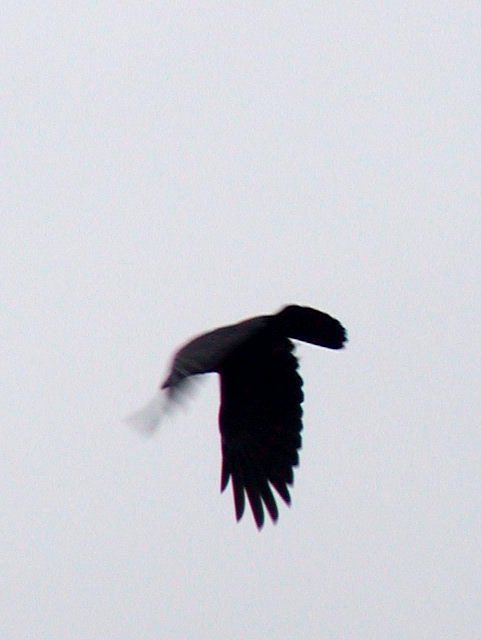 Back to ground level...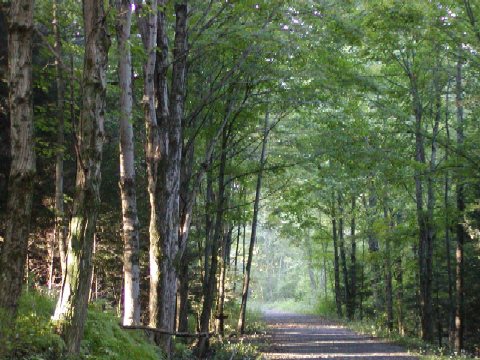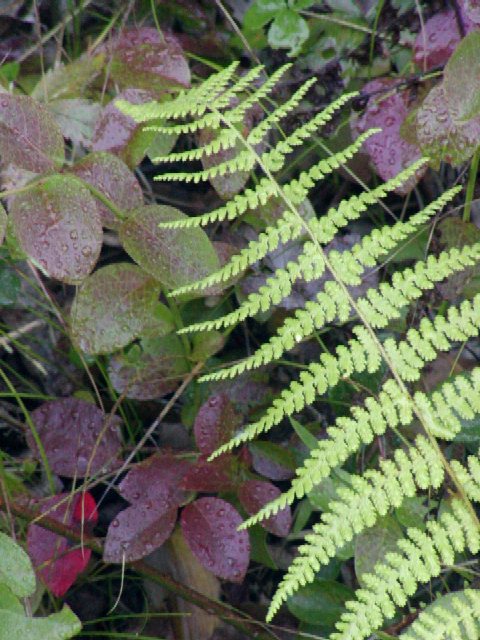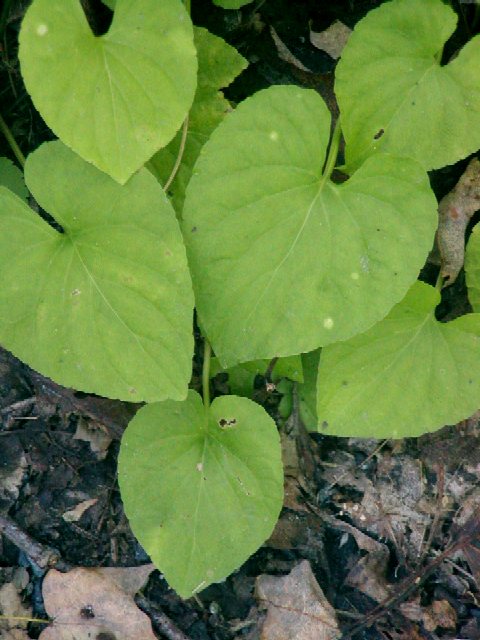 No, I did not pose these blades of grass across this wet rock.
Autumn color appears here and there. We've awhile to wait before true fall. September seems a 'tween time:
summer is clearly over, but autumn has not really begun.
This is Virginia Creeper (Parthenocissus quinquefolia).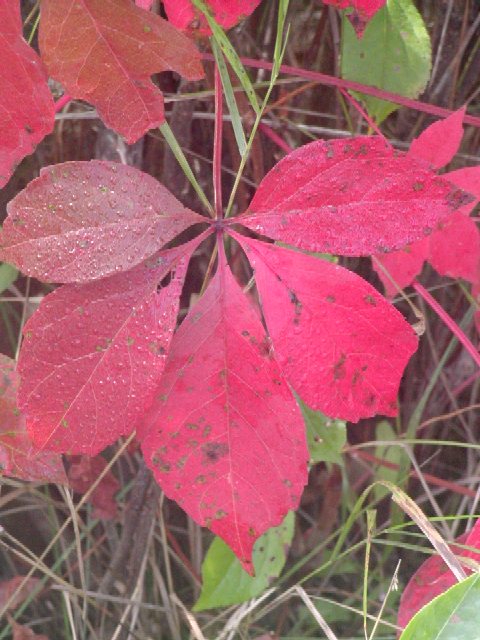 These are Sumac (Rhus sp.) leaves.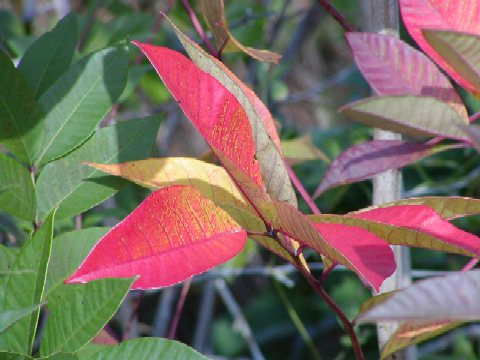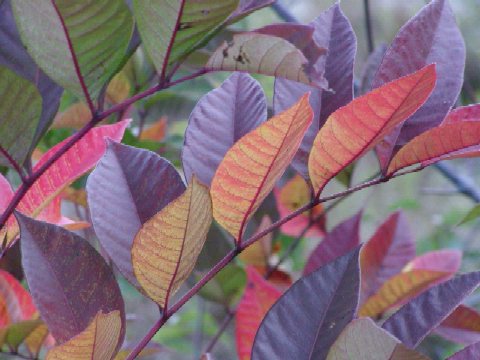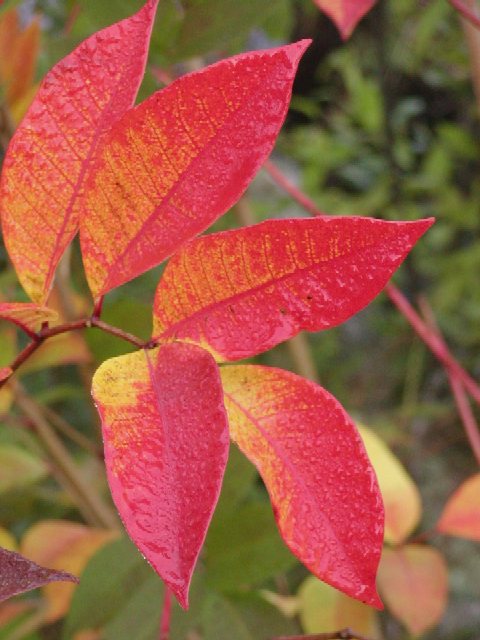 Even Catbrier (Smilax rotundifolia) looks good in fall colors.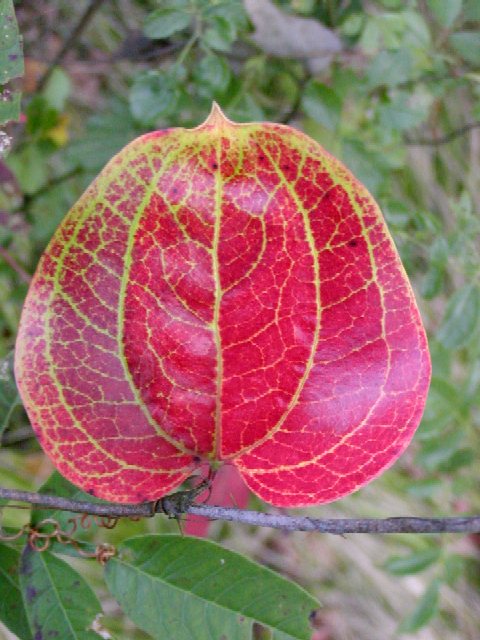 White Oak (Quercus alba) with morning dew.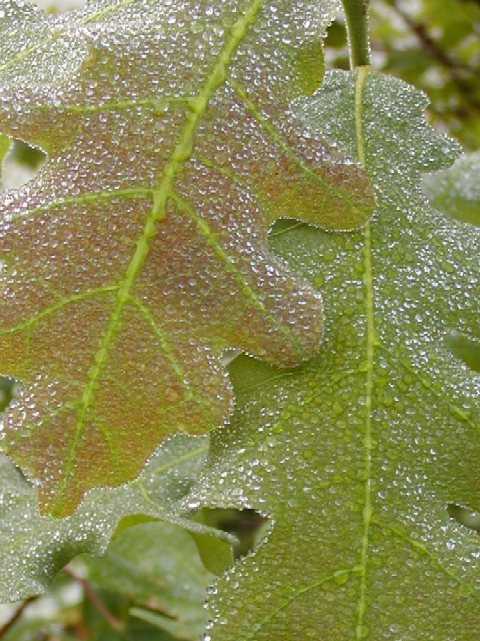 Birch (Betula sp.)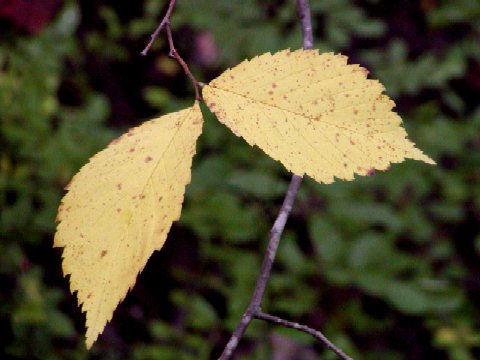 The Milkweed (Asclepias sp.) seedpods have opened. Here the "silk" is covered with morning dew.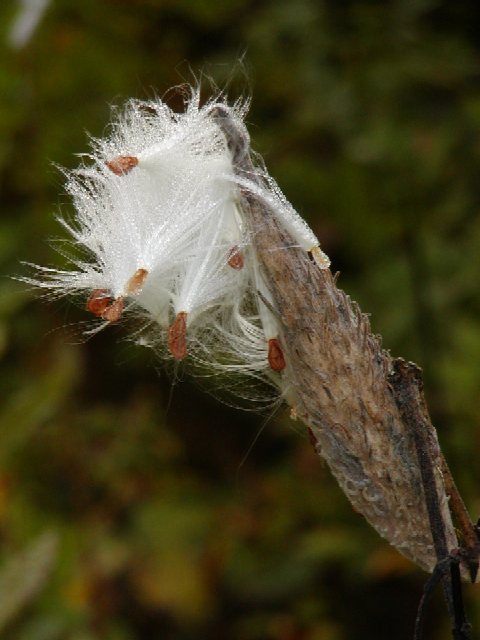 I did it! I filled a page without including a single wildflower. (Those of you who missed them, don't worry. I've got a batch of pictures waiting for the next page.)