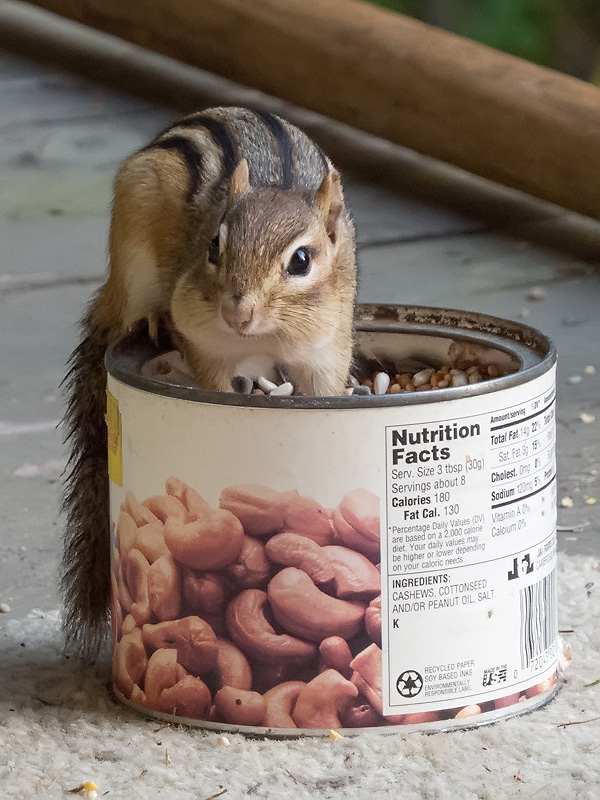 Chipmunks visit the porch anxious for treats.
\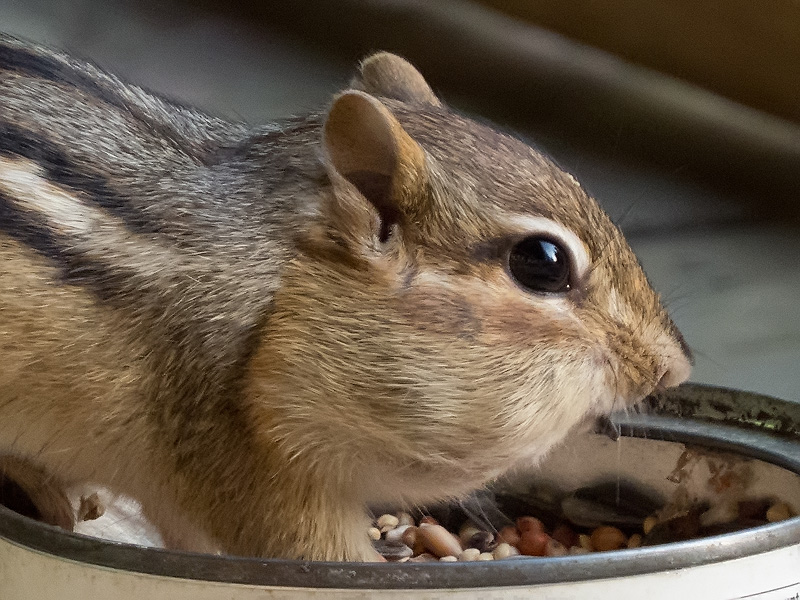 Chubby cheeks.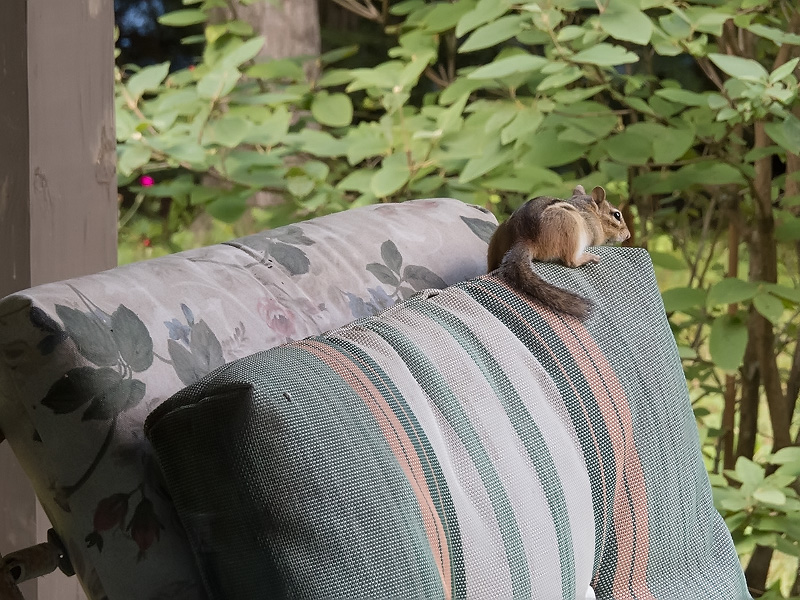 Hmm, just whose cottage is this?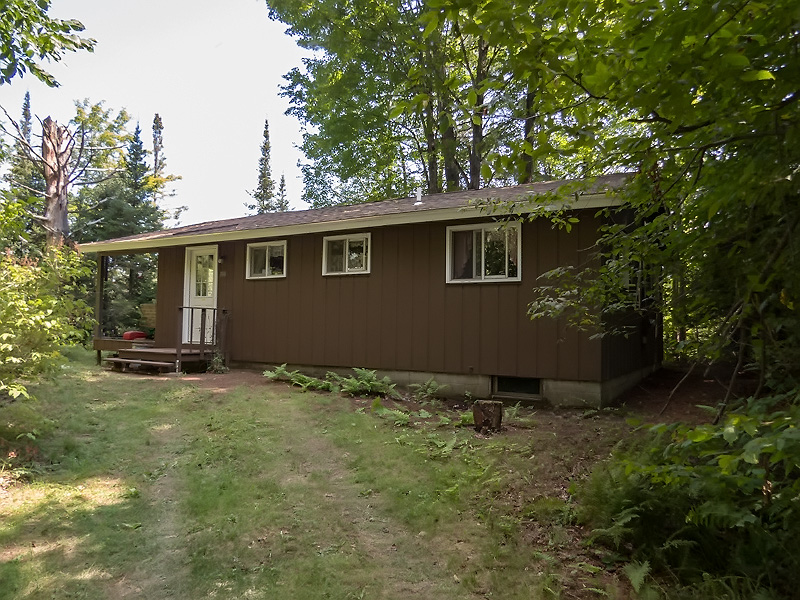 This was mainly a working "vacation". I painted this side of the house to match the section that was repaired in July.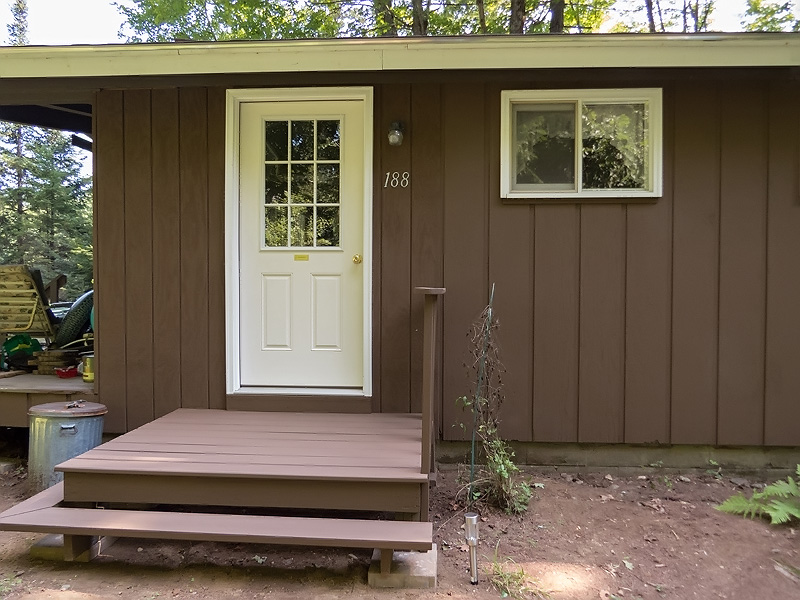 I also re-footed the steps and painted them, put up house numbers...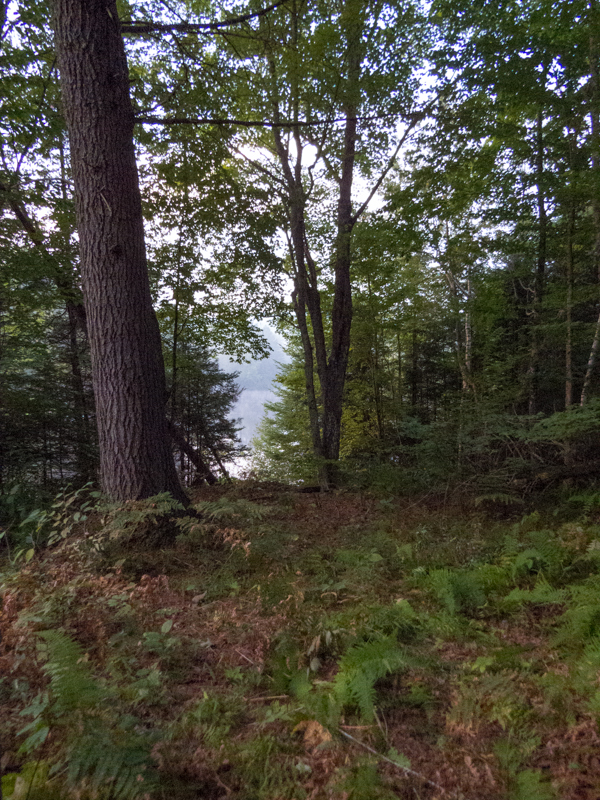 ...and with Julie's help, cut some sight-lines for better views of the lake.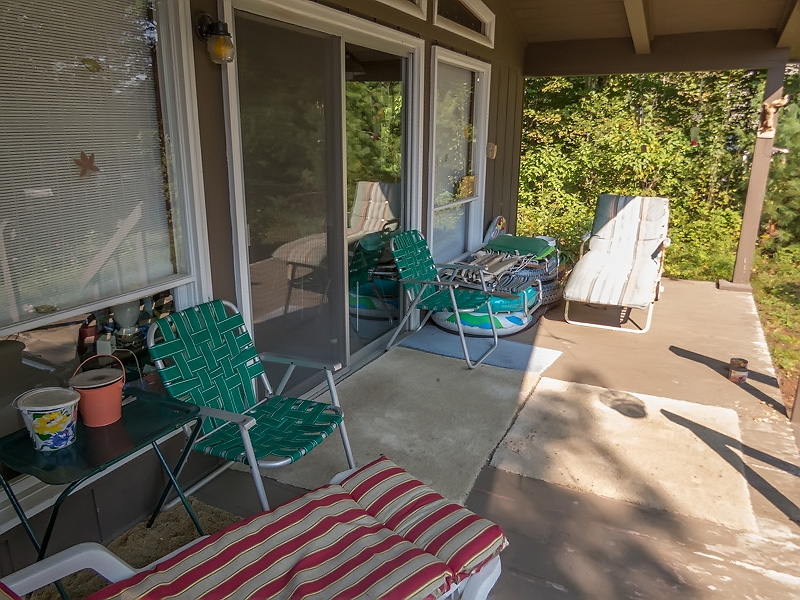 The porch is a favorite relaxing and chipmunk watching spot...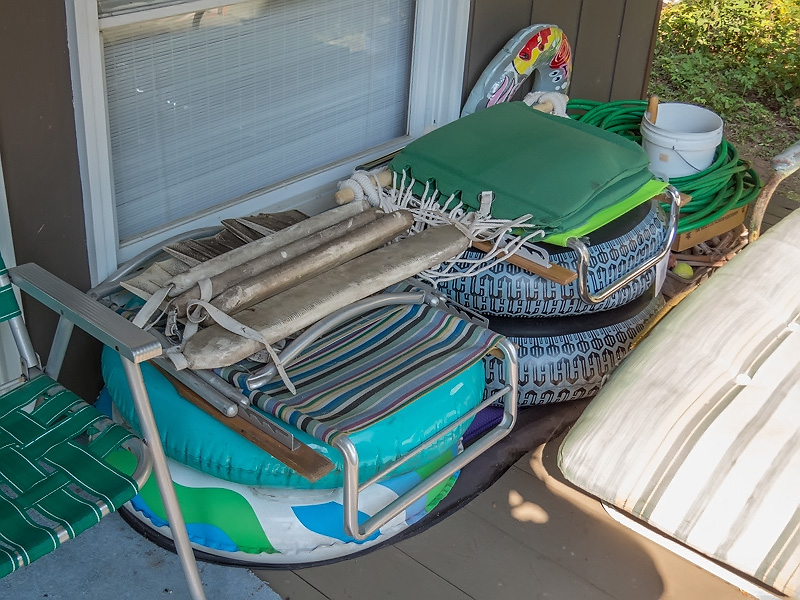 ...with easy access to tubes, flippers, etc. for cruising the lake.