Joint event sponsored by David Wagner's University of Connecticut entomology lab and Michael Singer's Wesleyan University entomology lab.
We had an ultraviolet light and a mercury vapor lamp shining on white sheets roughly 200 feet apart.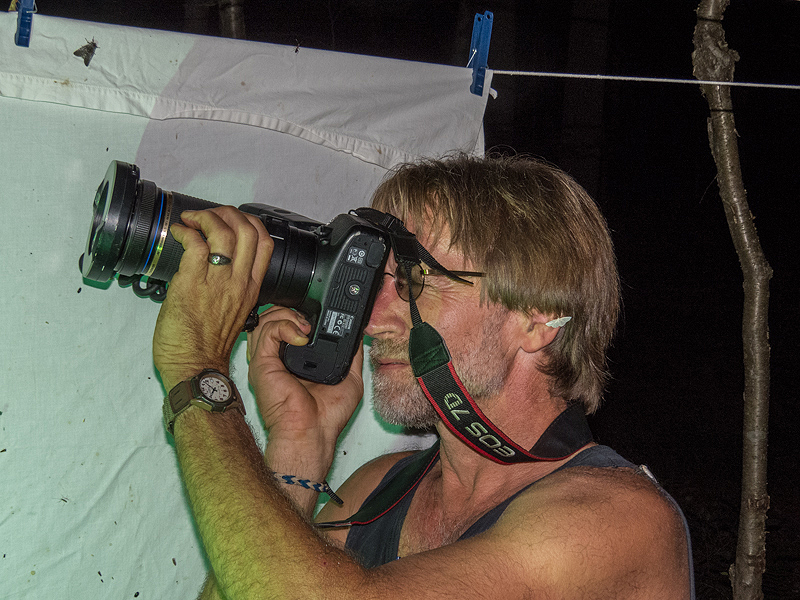 (David Cappaert of the Mary Hooker Environmental Science Magnet School in Hartford, CT.)
In addition, many participants with headlamps scanned trees and shrubs for caterpillars and other insects active at night.