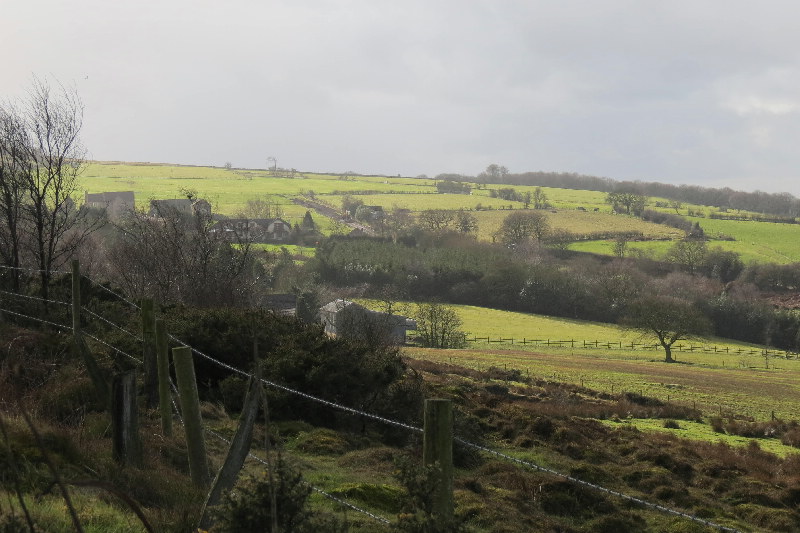 On the way to Mow Cop, we stopped in a scenic turnout with this view.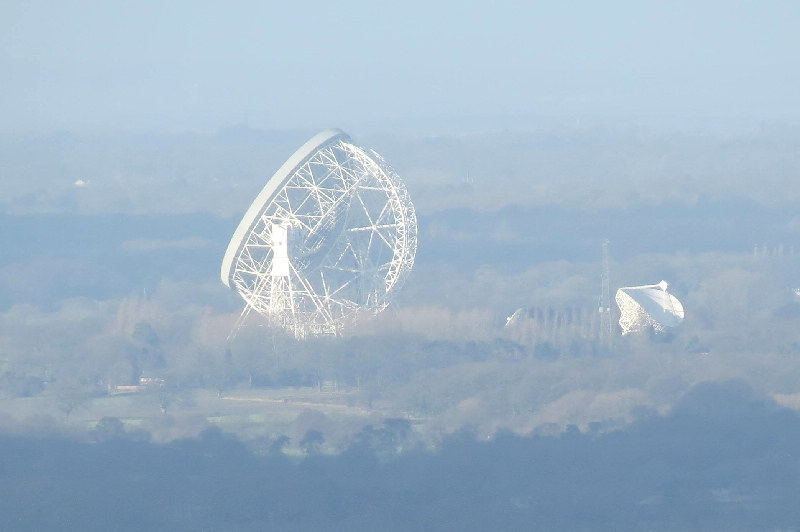 In the far distance, we saw the Jodrell Bank radiotelescope.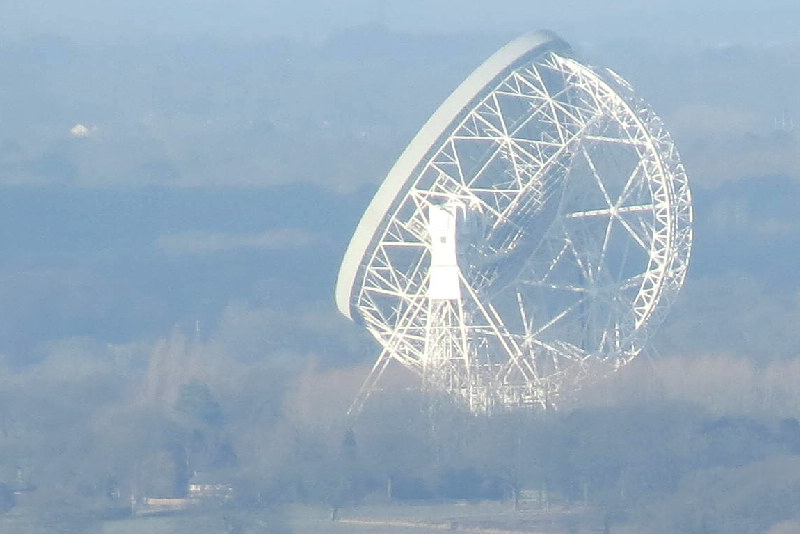 Jodrell Bank is famous for first hearing signals from the Soviet Sputnik, the first man-made orbital satellite.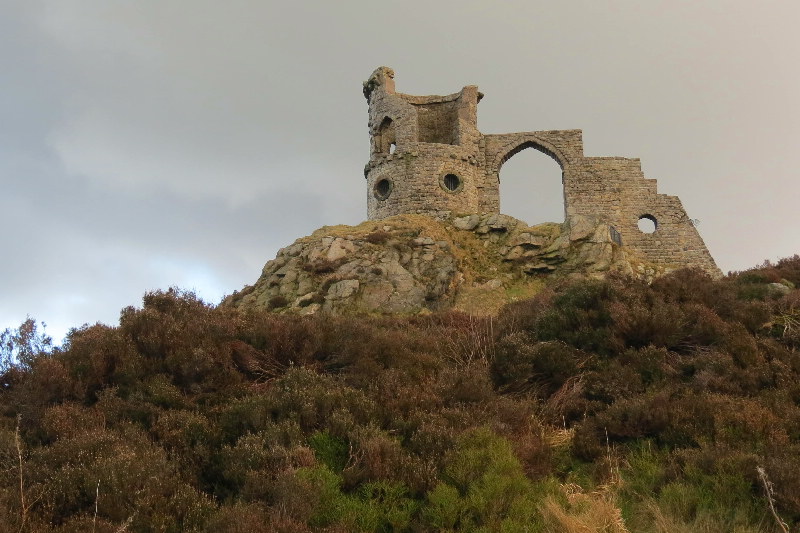 We arrived at Mow Cop in high wind and sleet. Brrr!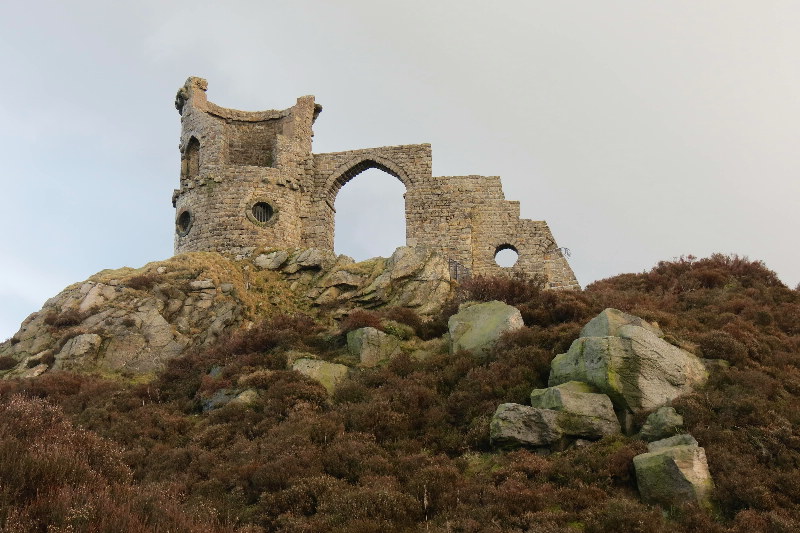 The gray clouds solon began to clear but the cold wind was brutal.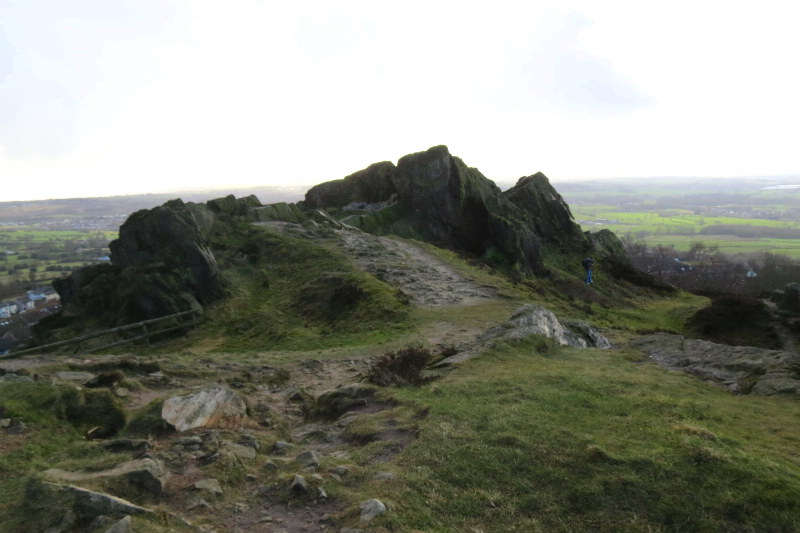 Views from the knoll were spectacular.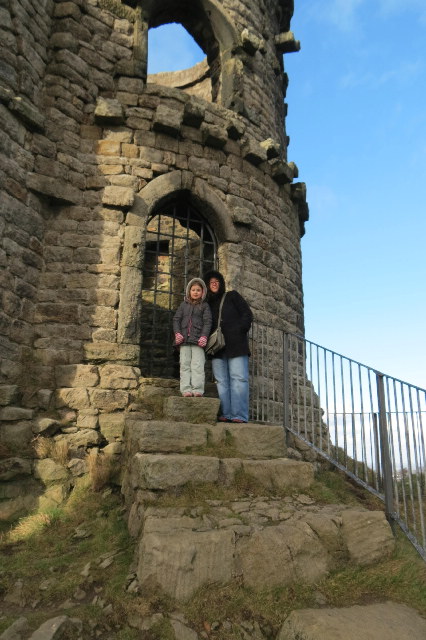 Hazel & Elizabeth.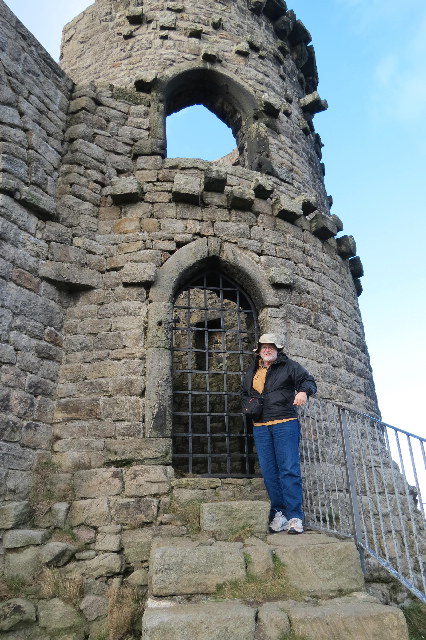 I relinquished my camera to Elizabeth for a moment.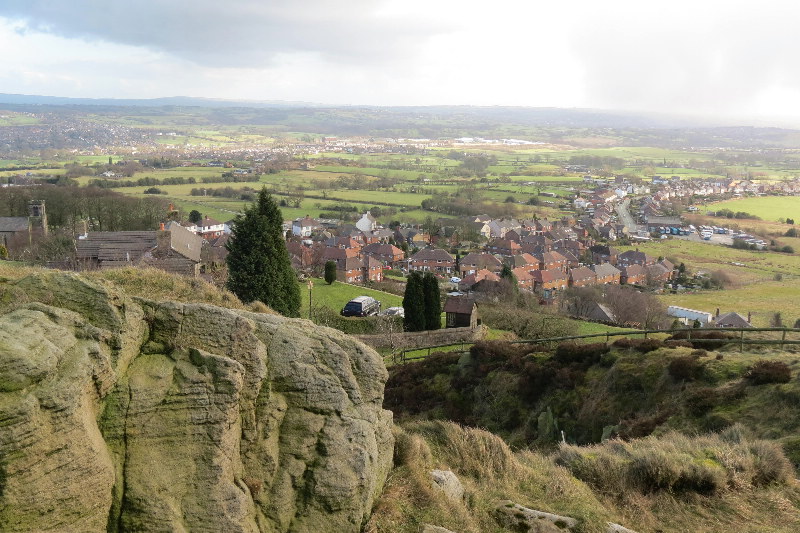 Another spectacular view, now in full sun.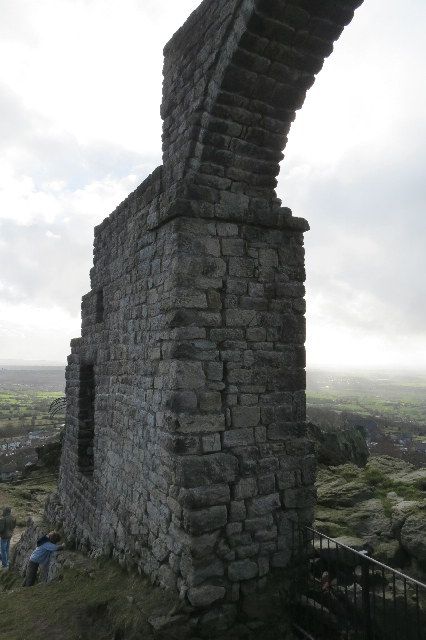 Mow Cop was never a castle. It was built to enhance the view from Rode Hall (where we viewed snowdrops a few days earlier); that is, to be something to see in the distance. It also serves as a scenic summer picnic spot.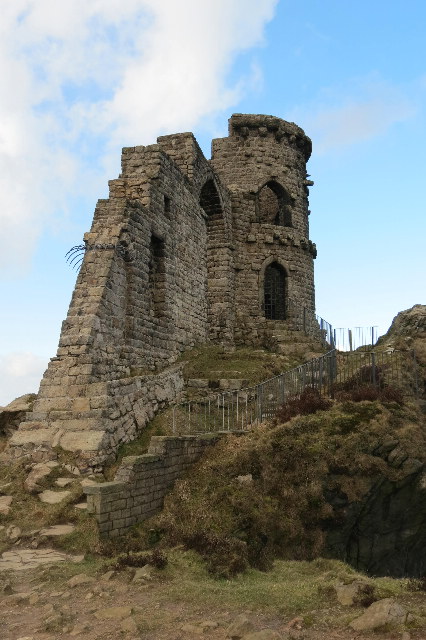 By the time we descended, just a few minutes later, the skies were mostly a beautiful blue.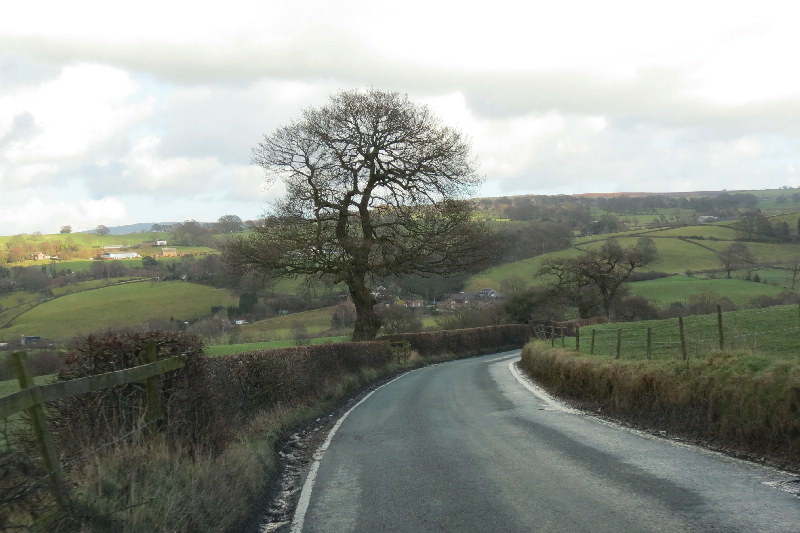 Afterwards, we enjoyed a scenic drive to Leek...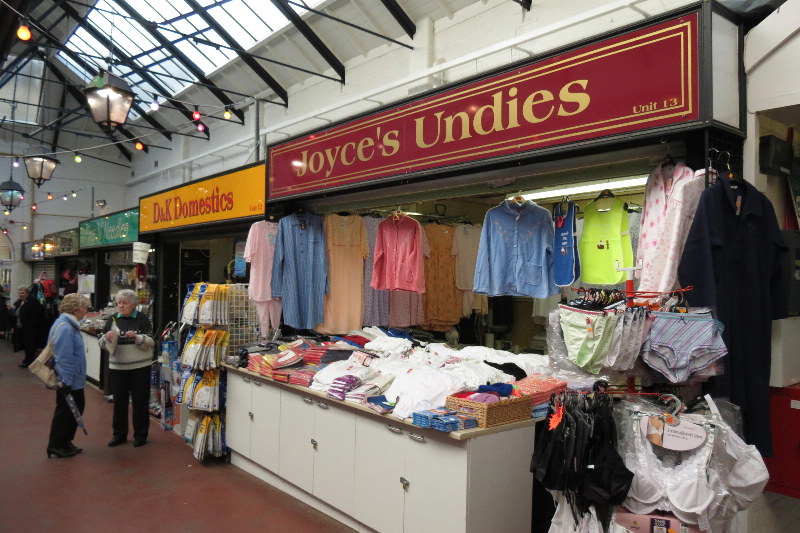 ...where we found Joyce's undies.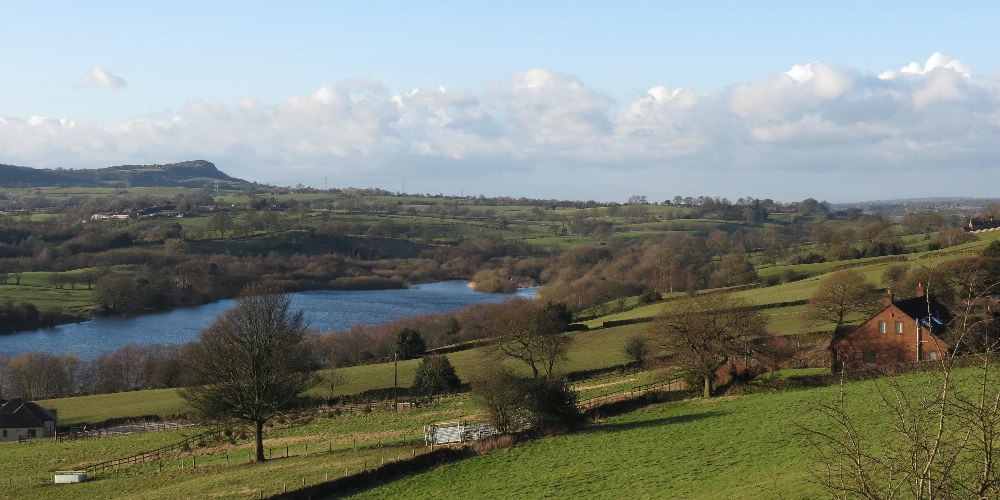 On the drive back to Congleton, wse had a distant view of The Cloud, which we had climbed several days prior.