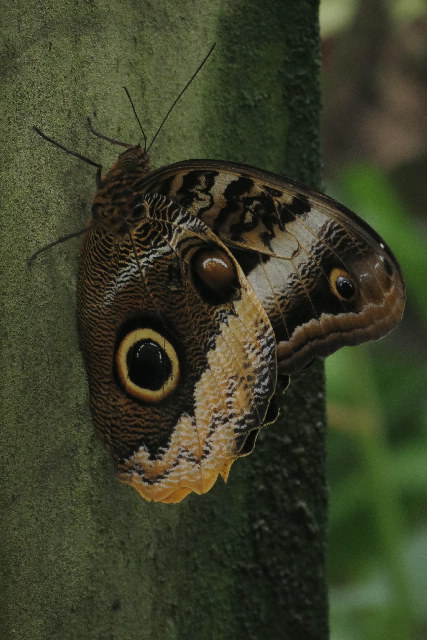 An Owl Butterfly. There were plenty of butterflies in the tropical enclosure, but my travel camera was ill-suited to capture them. I did better with the other inhabitants.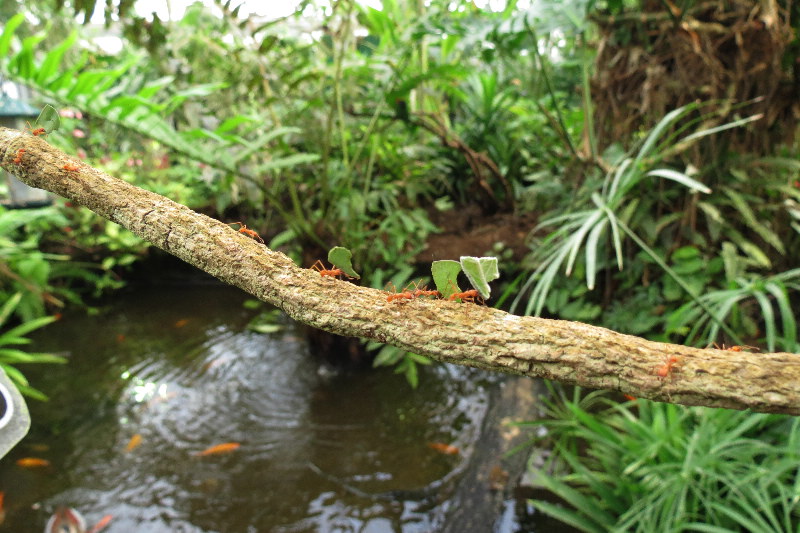 They had a great exhibit of Leaf-cutter Ants. You could see inside the nest to observe the fungus gardens, and follow the trail of ants across 40 feet or more of vines to a feeding station across the room where the ants were harvesting leaves.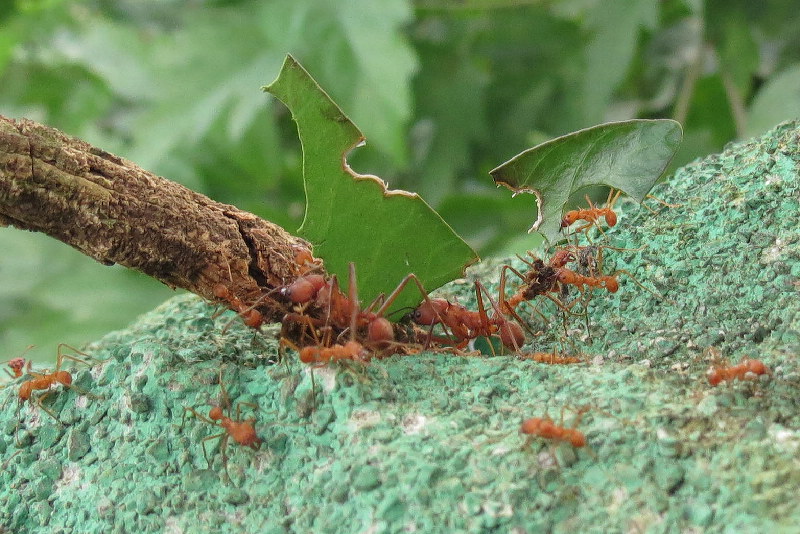 Arrival at the nest.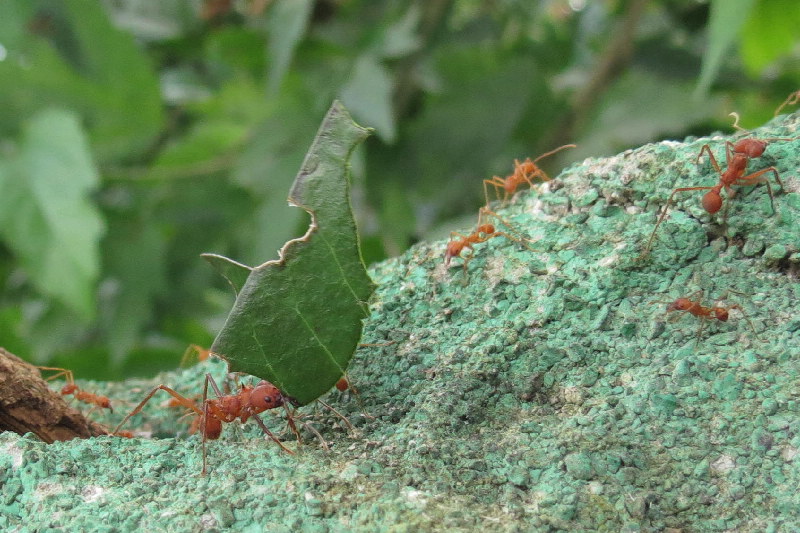 A large Soldier sharing the burden.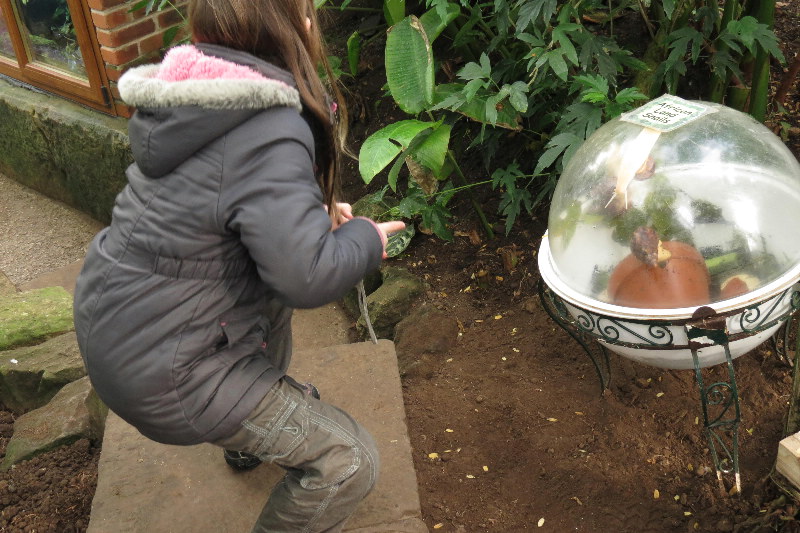 Hazel photographing giant African land snails.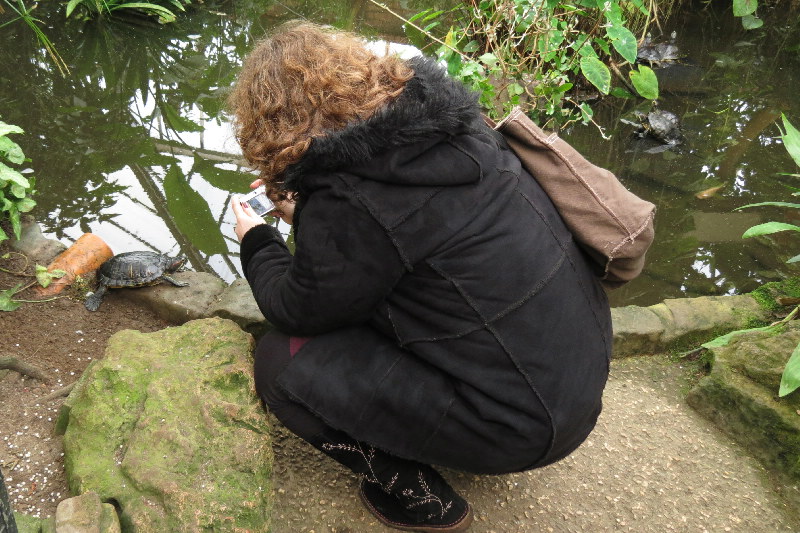 Elizabeth photographing a Painted Turtle.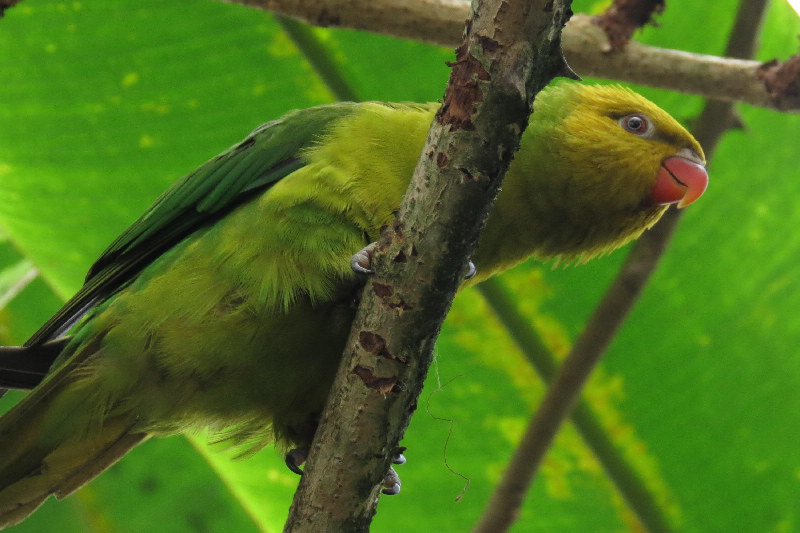 There were lots of biirds loose in the enclosure.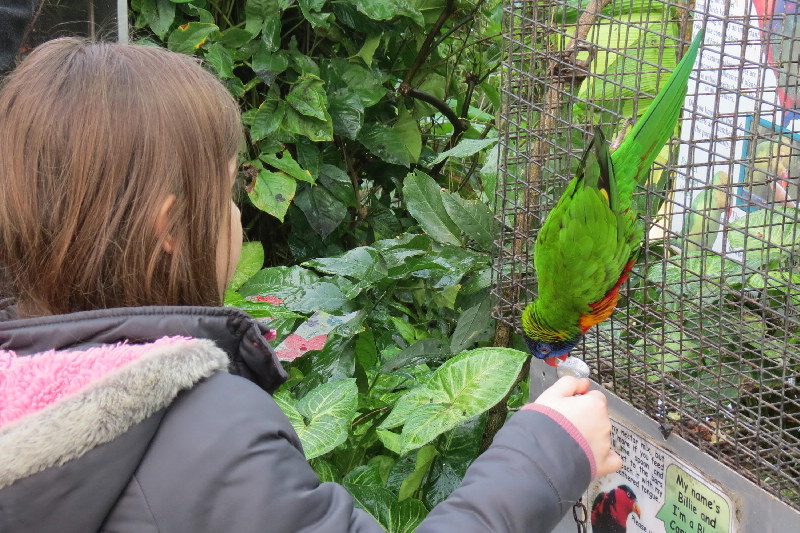 Various Parrots would take food from a spoon.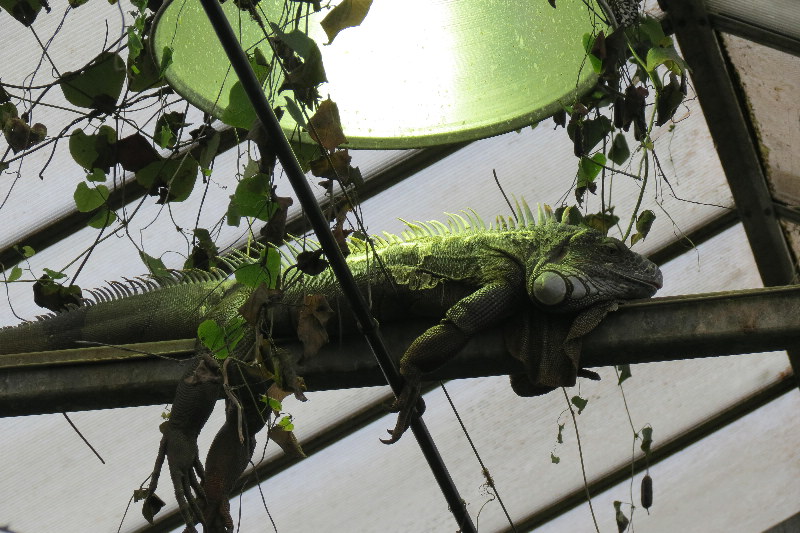 An Iguana was basking in the warmth of an overhead light. What a bum!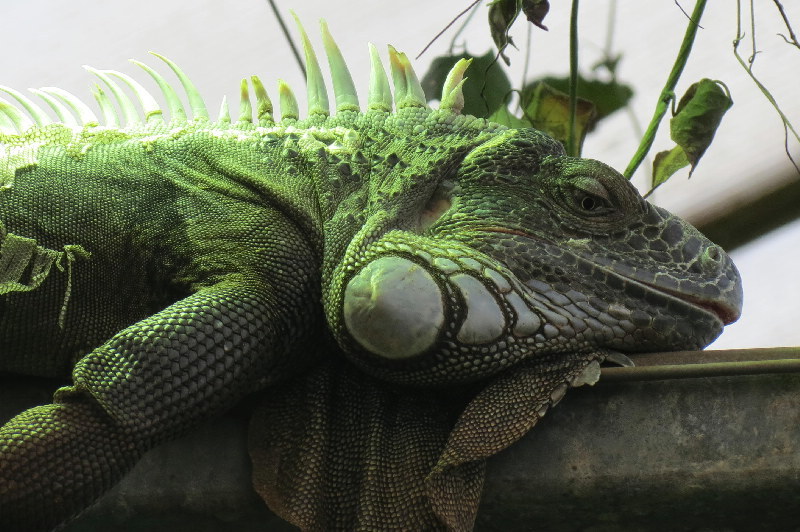 What a beast!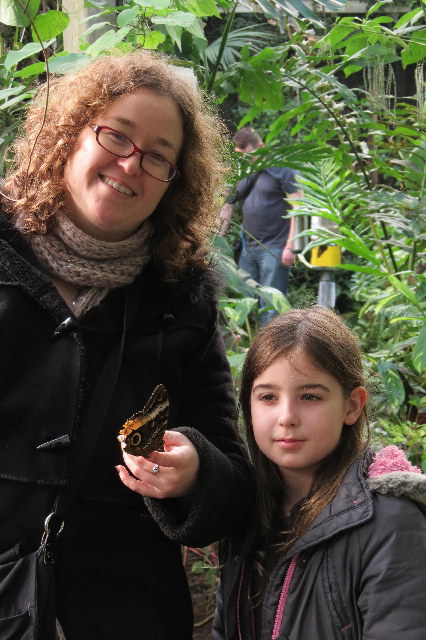 Elizabeth, Hazel, and a friend.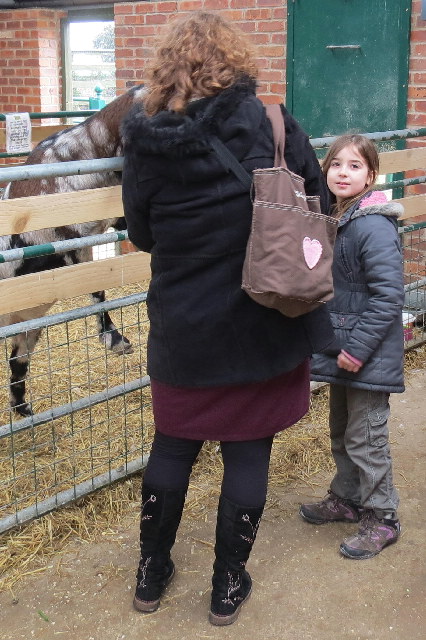 Outside were various farm animals to feed.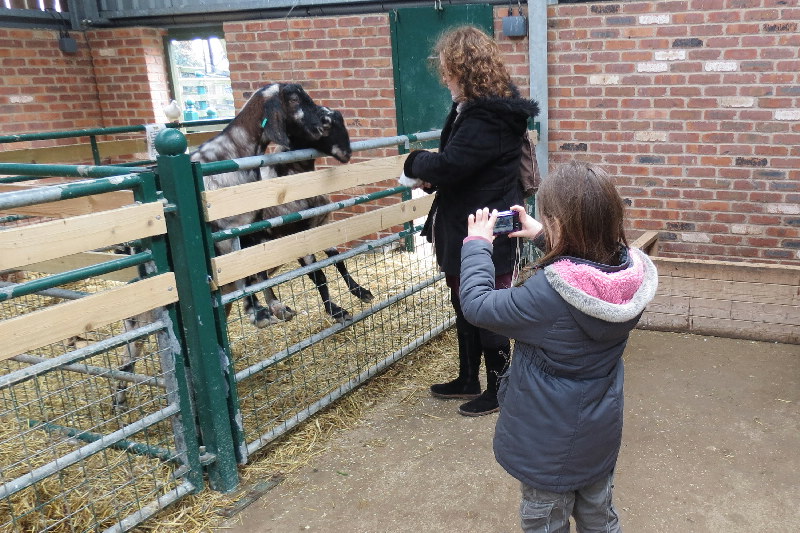 And photograph, naturally.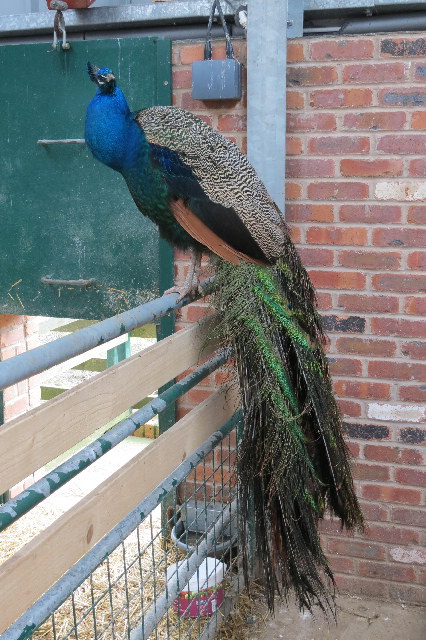 Peacocks allowed you to get pretty close.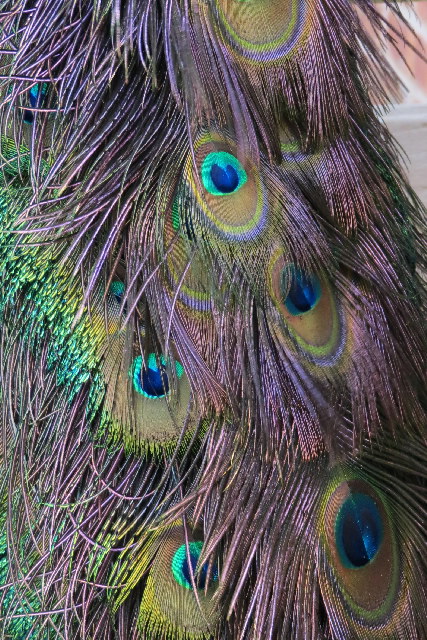 In fact, very close.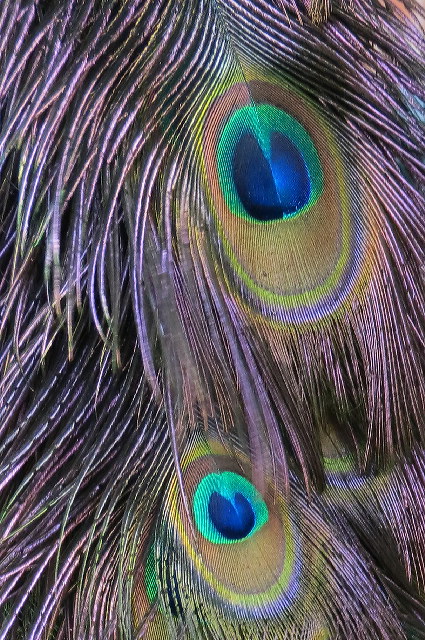 In fact, very very close.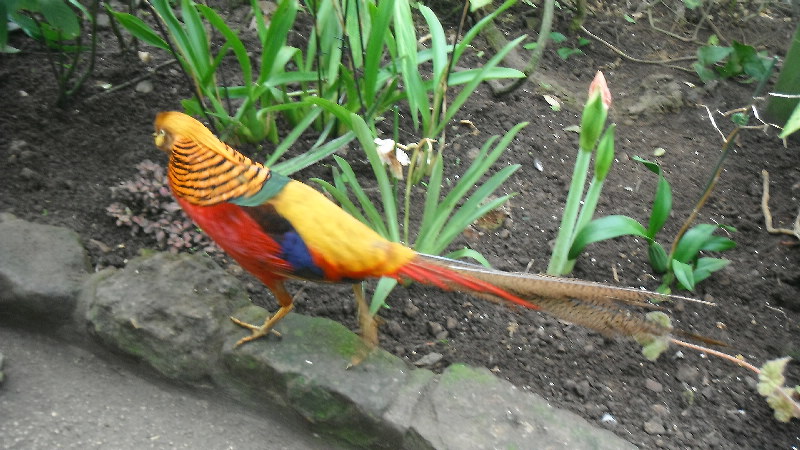 Hazel's Pheasant photo.
Native birds like this English Robin were a treat to see...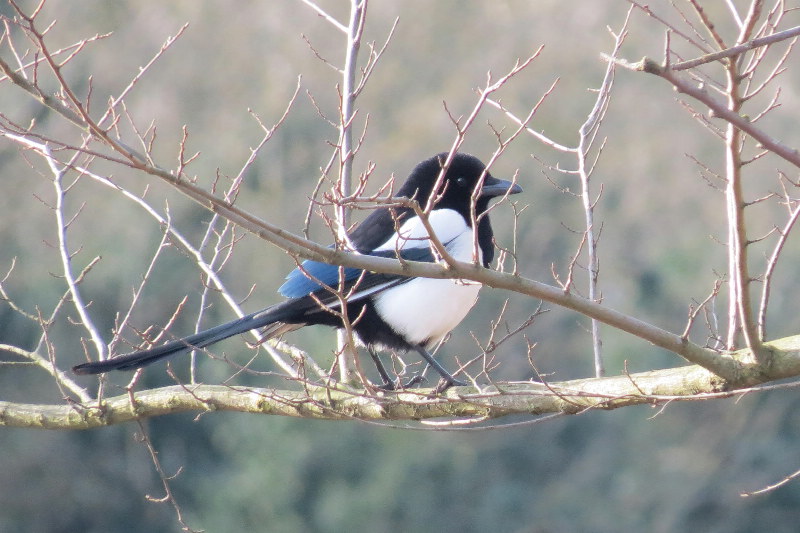 ...as was this Magpie.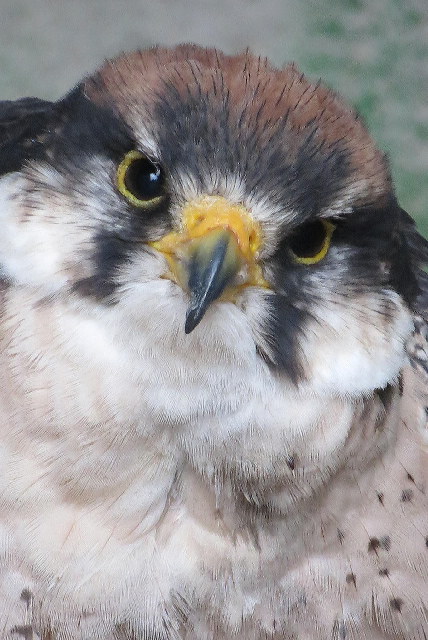 The facility has a number of raptors on display.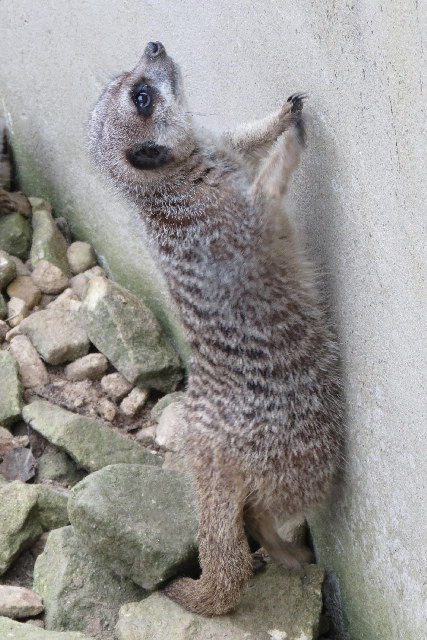 It was a treat to see their Meerkat display. They're very curious.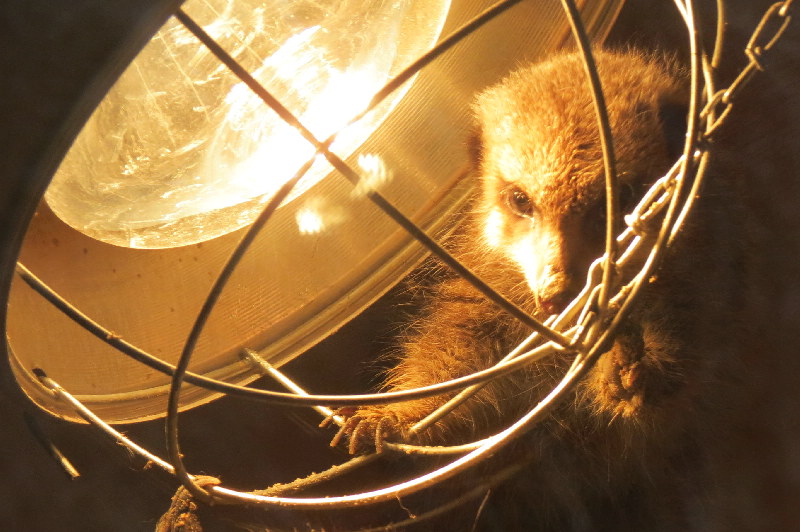 Underground, some enjoyed the heat of a lamp in their enclosure.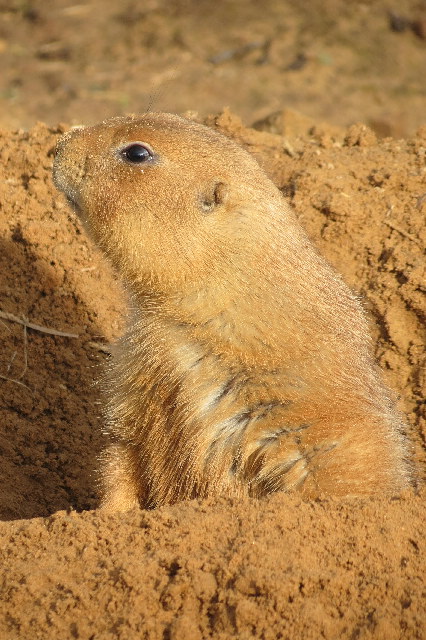 Finally, there was a Prairie Dog colony.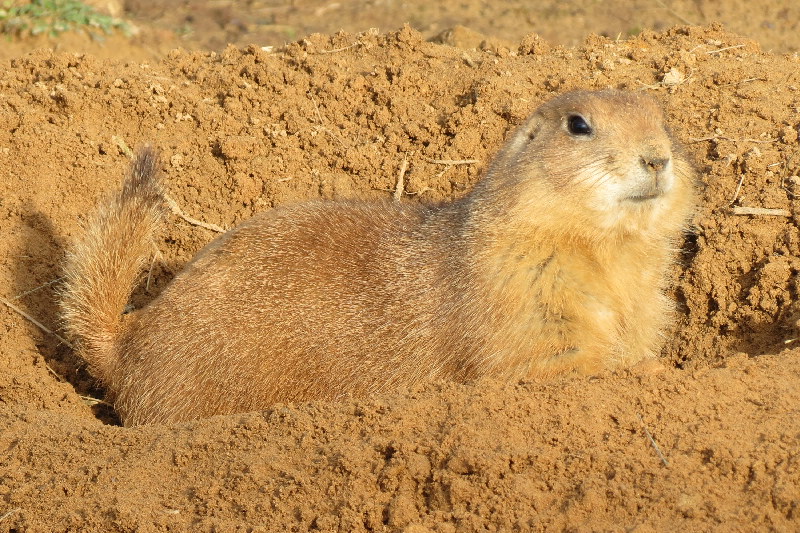 They blend in very well.
Hazel, the Keeper. A stop for lunch and a peek in the gift shop and we were on our way.